On January 12, 2020, Japanese billionaire Yusaku Maezawa rattled his 7.1 million followers on Twitter when he announced his search for a woman who will journey with him through life and to the moon.
Applicants were asked to submit their entries before the deadline, January 17, 2020.
But after receiving 27,722 applications online, the 44-year-old businessman canceled the search.
Maezawa was serious about seeking a life partner, and the lunar trip was intended for a documentary project entitled Full Moon Lovers that was to be launched on the Japanese video streaming website AbemaTV.
He explained in a tweet on January 30, "Due to personal reasons, I have informed AbemaTV yesterday with my decision to no longer participate in the matchmaking documentary, hence requested for the cancellation of the show."
Maezawa said he was genuinely eager to do the show, but had a change of heart when he realized that thousands of women were using "their precious time" on his "unfavorable actions."
He said in his tweet, "Despite my genuine and honest determination toward the show, there was a part of me that still had mixed feelings about my participation.
"To think that 27,722 women, with earnest intentions and courage, had used their precious time to apply makes me feel extremely remorseful to conclude and inform everyone with this selfish decision of mine.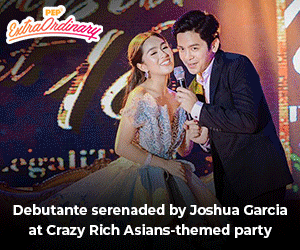 "I understand that I have disappointed many people—the applicants and all the staff from AbemaTV who were involved in the production—and I apologize to everyone for my unfavorable actions. I am truly sorry from the bottom of my heart."
Maezawa, in a previous statement on his website, said he was reluctant to join the program, but just the same, he went along with it, thinking this might be his only chance to find his one great love.
He said, "The more I thought about it, however, I started to think a chance like this might not come around again... I want to find a 'life partner.'
"With that future partner of mine, I want to shout our love and world peace from outer space."
Maezawa and his chosen partner were programmed to fly to the moon in the year 2023 aboard the Starship, a spacecraft owned by acclaimed engineer and SpaceX CEO Elon Musk.
But on January 30, AbemaTV released a statement on Maezawa's website saying their team received the billionaire's notice of cancellation.
They also apologized in their statement, "For those who have applied to the selection and for those who were looking forward to the program, we are very sorry that we had to cancel this project in this way."
DEAR MOON PROJECT
Maezawa may have postponed his search for a romantic partner, but nothing it seems can stop him from reaching for the moon.
On October 9, 2019, Maezawa and Elon Musk launched the Dear Moon Project, a space mission conceived and funded by Maezawa.
Here, Maezawa invited eight artists—painter, photographer, musician, dancer, film director, sculptor, novelist, and architect—who will fly with him to the moon also in the year 2023.
An avid art collector, Maezawa has asked the artists to create works of art depicting their one-week stay in space.
These art pieces, according to the Dear Moon website, will "serve as a legacy for humankind."
YUSAKU MAEZAWA: MOST FOLLOWED BILLIONAIRE
Forbes lists Maezawa as the 22nd richest Japanese in the world with a net worth of 1.9 billion US dollars at press time.
He is the founder of Japan's largest online fashion mall, Zozotown
Aside from collecting art pieces worth millions of dollars, he is known for sharing his fortune with his Twitter followers.
In January 2019, he raffled off 100 million yen to 100 Twitter followers who would retweet his post.
On December 31, 2019, Maezawa launched a similar contest where he gave away one billion yen (equivalent to 9 million USD) to 1,000 of his Twitter followers.
Apart from his throng of followers on Twitter, he has 446,000 subscribers on YouTube as of press time.
Your extraordinary story has been submitted.