Doctors, nurses, and all healthcare workers are the world's first line of defense in the fight against the COVID-19 pandemic.
In the days that have led up to the community quarantine in Metro Manila, social media have been sending out messages of gratitude to the "frontliners" of this outbreak.
Celebrities, netizens, establishments, and communities took their time through the hashtag #frontlinersPH to thank all healthcare workers for their dedication to save lives.
Early this week, a Facebook post from Dr. Sue-Ann Locnen of St. Lukes Medical Center made the rounds in social media.
The post is a dedication to the young team of doctors, nurses, and healthcare workers who are "the faces of your first line of defense."
It also paints a picture of how life has been for them on the frontlines.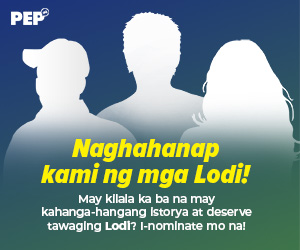 Her post begins: "If this pandemic is our generation's world war, then these are some of the faces of your first line of defense.
"Young resident physicians and fellows who are in the very prime of their lives, ER physicians, Infectious disease specialists, anesthesiologists (who intubate patients needing respiratory support) and pulmonologists.
"Other doctors like me are technically second liners but some get thrusted in the frontline inadvertently.
"They are joined by numerous nurses, phlebotomists, respiratory technicians, cleaners and even security guards, whose willingness to serve beside them is even more commendable because unlike us, they are not bound by the oath of Hipprocates.
"They are bound by plain human decency. (Yun nagsulat na trabaho talaga nila yan kaya dapat lang, I know you will never understand and for that, I pity you)."
Dr. Locnen then underlines it is both a duty and a choice to perform their jobs to this extent, but she also highlights the humanity behind it all.
"It is true that it is our duty and our choice to do what we do. We love being doctors.
"It is truly gratifying and in the more practical side, we know we will never go hungry. Because whatever food they are forbidden to eat, our patients generously give us (bigyan ba naman ang cardio ng isang bilaong bagnet..salbahe).
"But we are also sons, daughters, wives, husbands, parents, sisters, brothers, grandchildren and friends.
"In this great unknown, we are afraid mostly for our loved ones. What if they get affected? What will happen to them if we fall ill?
"We are indeed brave yet have moments of fear. We are resolute yet have times of doubt.
"We are mostly pensive in the hospital battleground yet sometimes laugh uncontrollably over some wicked medical joke.
"We are strong yet have bouts of weakness.
"We are used to the hard work and we don't feel we are entitled to accolades because of this. (Gusto lang po talaga namin matulog ng mahimbing).
"We also do not ask that you treat us as heroes.
"We ask for your utmost cooperation and for your prayers.
"Like soldiers, it is indeed our duty to serve. And I know these soldiers in front.
"They were my students, interns and juniors.
"Please honor their sacrifice and cooperate. With doctors like them in the battlefield, we shall definitely prevail. May God be with us!"
Dr. Locnen ends her posts with a firm reminder to remain indoors unless it is essential and to maintain social distancing.
"Do not underestimate the enemy," she writes.
Additionally, with good humor, she says, "You can always send food to the frontline. Huwag lang po bagnet. Mahirap kainin. [emoji]"
Your extraordinary story has been submitted.