Doctors, nurses, hospital staff, and healthcare workers all over the world are on the front line of the global-wide battle against the coronavirus disease 2019 (COVID-19).
Their numbers are dwindling as they themselves are getting infected and quarantined,.
As of March 23, 4 p.m., the Philippines has a total of 462 laboratory-confirmed COVID-19 cases, in which 18 have recovered and 33 had died.
Nine percent of the mortalities were doctors.
The medical community continues to mourn for their colleagues who died fighting COVID-19 on the battleground. Their stories are as heroic as they are hearbreaking.
YOUNG HERO
Dr. Israel Bactol, 34, was patient PH200, the first Filipino doctor to succumb to COVID-19. Dr. Israel, whose COVID-19 test results were delayed by four days, passed away on March 21, Saturday.
Dr. Israel was from Peñaranda, Nueva Ecija. Both of his parents are farmers. A promising doctor, he earned his degree through scholarships. At the time of his death, he was a cardiology fellow-in-training at the Philippine Heart Center in Quezon City.
The hospital paid tribute to Dr. Israel through a post on their official Facebook page and said: "he lost his young life while fulfilling his duties as a doctor."
The full post read: "It is a sad day for the whole association as we have lost one of our own in the fight against COVID. He is a casualty of this war. We honor him as he lost his young life while fulfilling his duties as a doctor, a young cardiologist and a dedicated member of PHA.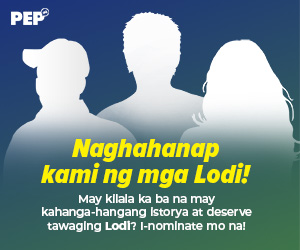 "Please pray for the eternal repose of his soul. Please pray for all our members and all our other doctors and healthcare workers in the frontlines and all the people who are afflicted by the disease.
"We lost a young, brilliant, promising doctor in this battle. You are our hero!"
ONE OF THE BEST
Dr. Greg Macasaet died on Sunday, March 22, from acute respiratory distress syndrome (ARDS) due to COVID-9.
His wife, Dra. Evalyn Talens, who is also an anesthesiologist, also contracted the disease and was admitted to the hospital.
Aboy Paraiso, a godchild of Dr. Greg, paid tribute to the late anesthesiologist through a lengthy post on Facebook.
In his post dated March 22, Aboy said both Dr. Greg and Dr. Evalyn opted to fulfill their duties as doctors despite having an only son with special needs.
Aboy, who promised to take care care of the doctors' son, also listed the things he will miss from his ninong, including his wisdom and random calls/texts.
Towards the end of his post, Aboy appealed to everyone who reads his post to share Dr. Greg's story so that his name and sacrifice will be remembered.
He wrote: "For you who is reading this, I ask you to share his story, both in life and in death, that others may learn from it, and that in his sacrifice we may pay tribute to and honor all the men and women in the frontlines who, like him, are risking self and family to serve us and keep us and our loved ones safe.
"I am also begging for your prayers for his eternal repose but more importantly for his wife, DRA. EVALYN MACASAET that she be spared and recover from the virus, for their son RAYMOND that he may come to accept this tragedy and live a long and happy life as it was the wish of his father.
"With this, having said all that is in my mind and in my heart, I have come to peace with the fact that you have left all of us now. I can now say goodbye to you, whenever I hear the words AN UPRIGHT MASON, A WORTHY BROTHER, A GOOD FAMILY MAN and A HERO, know that you would always come to mind.
"Farewell Worshipful Ninong Greg, thank you, I will miss you, I love you."
The Manila Doctors Hospital also paid tribute to Dr. Greg through a Facebook post on the day he died.
The statement read: "We honor a brave man, one of the best anesthesiologists in the country.
"No words can convey the depths of our sadness as we lost not just a doctor but a friend, colleague, co-worker, father, and a husband.
"He had impacted the lives of his patients at Manila Doctors and his fellow doctors and the nurses who worked beside him.
"We pray for the eternal repose of your soul. You will be missed.
"And for those left behind, may we have courage, peace and comfort in the trying days to come and fond memories to get us through the days."
MORE FRONTLINERS AT RISK
On Friday, March 20, some 144 doctors and nurses at The Medical City in Pasig had to be quarantined after being exposed to a COVID-19 patient being treated at the hospital.
On Sunday, March 22, some 530 staff members of the University of Santo Tomas (UST) Hospital had to be quarantined for the same reason.
The medical frontliners here and everywhere remain at risk.
Airing their grievous concerns in one voice, all they ask of us is to stay safe at home—safe from being infected or getting others infected—and to follow the simple precautions to prevent the spread of the disease.
Firstly, wash our hands regularly for at least 20 seconds. Secondly, practice social distancing and avoid crowds. Thirdly, cough or sneeze into our elbows. Fourthly, be completely honest about our medical and travel history. Lastly, if we don't have anything important to do outside our homes, stay inside.
Your extraordinary story has been submitted.