World wide, the 2019 Novel Coronavirus is feared, and rightly so.

In a span of just four months since its outbreak in Wuhan, China, the virus has already taken 53,000 lives.
That is why, every story of a person recovering from this disease without a cure—now at 228,923 from 1,098,456 positive cases—brings deep relief and joy.
The ongoing battle of entrepreneur Jojy Azurin against COVID-19 is one such story. And for his eldest son, Julio Miguel, whom everyone calls Miggy, there is no more joyful story than this.
On April 1, 2020, Miggy announced on Facebook that his 56-year-old dad was winning his battle against the disease.
He said, "When they told me they had to intubate my dad, I cried so much outside the ER [emergency room].
"His health took a turn for the worse overnight. I was told that his condition was turning critical and he needed to breathe through a tube.
"Everything was happening so fast. I was panicking. I was scared.
"I wasn't prepared to lose my dad...
"Then after eight days, we got a room in the ICU (Intensive Care Unit).
"A few more days later, he was extubated.
"Today, he's finally in a normal room breathing on his own.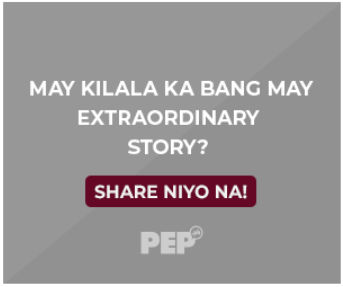 "Dad went through hell and now he's nearly out."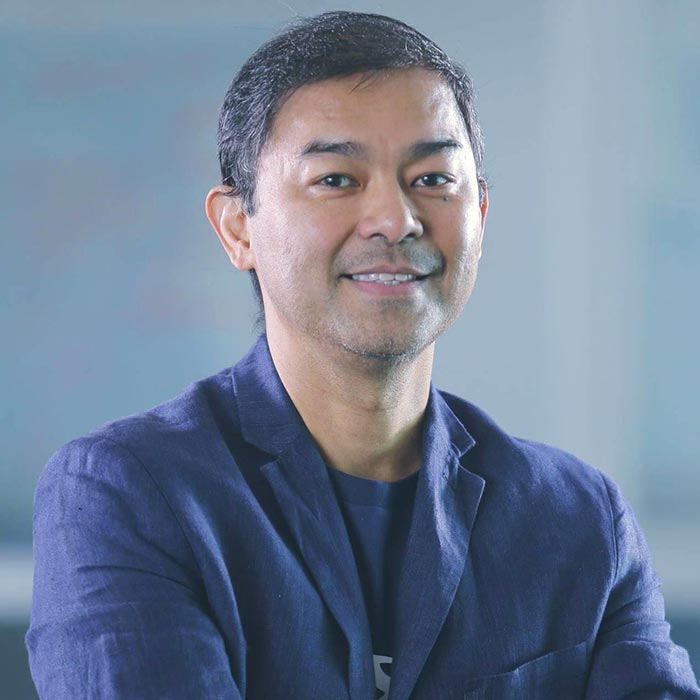 Miggy's post has gotten over 10,000 reactions and 1,500 shares at press time.
In his interview with PEP.ph (Philippine Entertainment Portal) on April 2, via Facebook Messenger, Miggy explains why his father's recovery was not an easy feat by any chance—but clearly achievable.
"WE THOUGHT IT WAS DENGUE"
Jojy had been fighting COVID-19 for nearly a month.
Miggy tells PEP.ph that his father started showing signs of the disease on March 5.
They first thought it was dengue, considering that Jojy did not have a recent travel history or direct interaction with a COVID-19 patient.
Miggy recounts, "He first started showing symptoms on March 5. It was just a fever.
"This fever came and went for the next two weeks. Initially, we thought it was dengue.
"We brought him to a hospital for a blood test and X-ray on March 16.
"Results came negative on dengue."
Two days after Jojy took his dengue tests, their family received a call from the Department of Health (DOH) that disturbed them.
"On March 18, DOH called us in the morning. They told us that the hospital reached out to them and confirmed that dad had pneumonia," Miggy said.
"They paid us a visit later in the evening [at home] to take a swab test.
"Dad also started coughing this day and had a hard time breathing. It was the first time these symptoms showed up.
"The next day, March 19, dad told us that he couldn't breathe anymore.
"We had to rush him to the hospital."
But with the rising number of people getting tested and treated for COVID-19, no hospital could take in Miggy's father.
"It was so difficult to find one that could accommodate him.
"We called several hospitals and none of them could take in a patient with pneumonia," Miggy sighs to recall.
"Luckily, Medical City said they would entertain him, although they made no promise to admit him yet.
"An ambulance picked us up, and we brought him in.
"It was just me and my dad. Everyone else stayed at home first."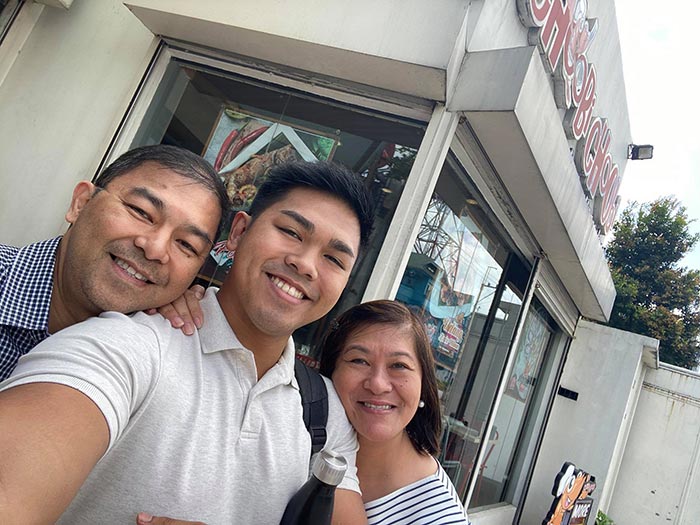 MIGGY STANDING STRONG FOR HIS DAD
Miggy accompanied his father to the hospital, being the eldest of five siblings and also the healthiest among everyone at home.
He adds, "We didn't want my mom to go and potentially get exposed."
Although the 27-year-old son was the strongest in the family, inside him, he was trembling.
Miggy recounts, "In the ambulance, my heart was pounding, but I tried to stay calm for my dad.
"I knew he was also worried and in pain.
"I didn't want to cause him more stress, so I really had to put up a strong front."
When they reached The Medical City in Ortigas, his father was brought to the emergency room. He stayed there eight days because there were no available rooms in the hospital's Intensive Care Unit (ICU).
"We weren't given a room just yet. He was first treated at the COVID Response Unit of the hospital," Miggy said.
With no room for them, Miggy settled for sleeping on the hospital's outdoor lobby, all the while anxious about his father's condition.
He admits, "I was feeling extremely anxious and scared.
"I lost one of my titos just the week before because of other reasons, and I still haven't moved on from it. I saw him go inside the emergency room also.
"Now, I found myself in the same situation where I could possibly lose a loved one.
"I was really not prepared emotionally."
MIGGY'S DAD IS INTUBATED
The next day, March 20, doctors informed Miggy that his dad needed to be intubated.
The procedure, according to verywellhealth.com, involves inserting a tube through the mouth of the patient and into his airway so that the patient can be placed on a ventilator to assist with his breathing.
Miggy was downhearted, but his dad Jojy continued to fight.
Dr. Anriz Carlos, one of Jojy's doctors, wrote about how dad Jojy really remained strong.
In a Facebook post she uploaded on April 1, the doctor wrote: "We've all been witnesses of his fight against COVID-19...
"I intubated him once during his stay, a few days before he got a room in the ICU.
"I kept on praying that he makes it through.
"That hopefully, the tube that I placed in him would soon be removed for good...
"He was the strongest of our patients.
"He was so patient and calm all throughout even if he knew this was a hard battle he's fighting."
COVID-19 TEST RESULTS WERE RECEIVED AFTER ONE WEEK
After a week of being confined and intubated at the Medical City's emergency room, Miggy and his family finally received his father's test results confirming he was COVID-19 positive.
Miggy described the moment on his Facebook post: "It was such a challenge to remain calm while everything was spinning out of my control.
"Some people I know have loved ones also in the hospital.
"Many others succumbed to the virus."
He would find comfort from the huge amount of support he received from friends.
Miggy tells PEP.ph, "Eventually, I managed to calm down when more and more people started showing their support to me and my family.

"People sent me food, vitamins, and clothes while I waited outside of the ER.
"They sent it via Lalamove or drove to The Medical City and handed it to me.
"Many of my friends checked up on me every single day to make sure I was doing fine.

"Also, I made my own efforts to keep myself busy. I spent time reading, raising some initial funds, and stress eating."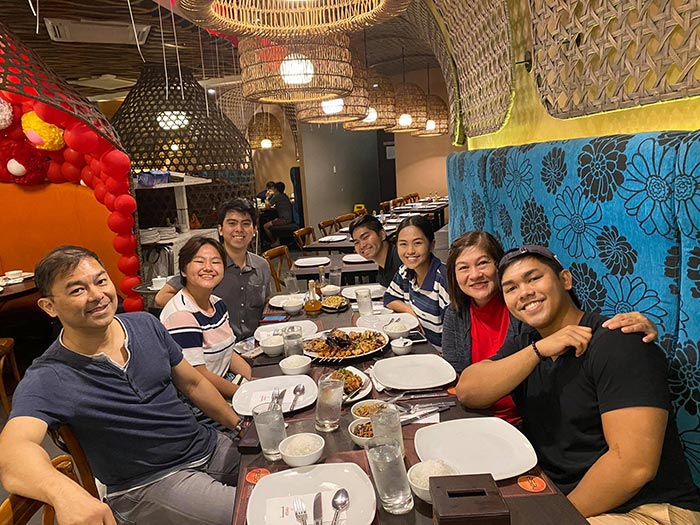 MIGGY'S DAD IS TRANSFERRED TO THE ICU
It was on March 28, eight days after being confined in the ER, that Jojy was admitted to the ICU.
Miggy recalled the "bittersweet moment": "It was really great that my dad finally got adequate help in the ICU.
"But at the same time, my heart broke for all the other patients that had to wait even longer for a spot.
"There were people who died in the same area as my dad—all waiting for that spot.
"It was so hard to be happy when I knew that other people also need it."
MIGGY'S DAD IS WINNING AGAINST COVID-19
Doctors finally detached the ventilators connected to Jojy's airways on March 30.
Two days after, he was out of the ICU and in a regular hospital room.
Dr. Carlos and her colleagues rejoiced with Miggy.
The doctor said on her Facebook post: "We waited for a couple of days. Every single one of us was happy to hear that he was finally extubated in the ICU!
"Like I always say, he will be our pride and success story if he gets better.
"We were all rooting for you, Sir!
"You are one strong fighter!"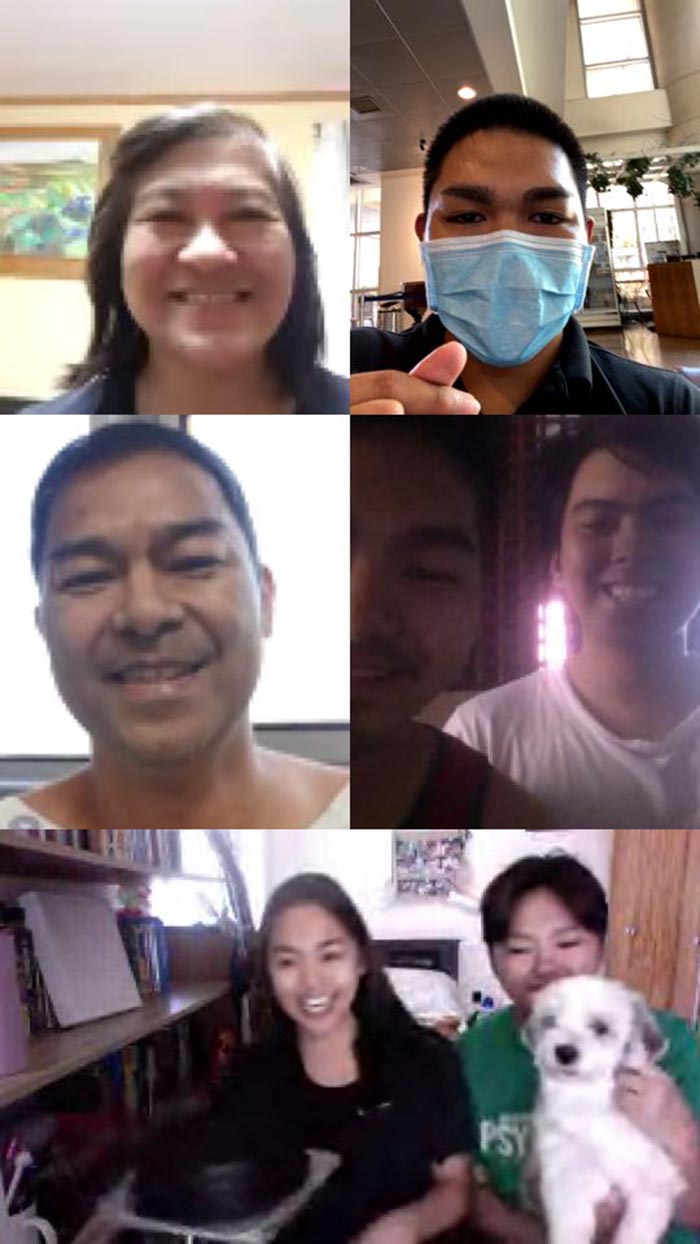 Miggy is happy that his dad goes on beating COVID-19.
He hopes that the story he posted on Facebook ignites hope in everyone.
"I wanted to share this victory with everyone for two reasons:
"First, as a thank you to the countless people who reached out to my family and I.
"When we felt the most helpless, that's when all the love started pouring in.
"Second, as proof that we can win this fight—proof that the work and sacrifices of our frontliners are not in vain, proof that there is something good that can come out of bad situations.
"I pray that my family's win today can inspire you to be grateful for all the love you have around you. We need to recognize and share it now more than ever."
But if Dad Jojy has a strong heart, his Son Miggy has a good one.

Says the 27-year-old: "Many people are also going through trying times.
"Be the reason why they believe in the good other people can bring.

"Be the reason why they hold on to hope."
Your extraordinary story has been submitted.