Working out is a chore that you just don't pick up when you feel like it, like washing dishes.
If you want good results, hunky model and aspiring actor Jaycee Sahagun will tell you it is all about being consistent and sticking with your fitness goal until you achieve it.
A skinny kid who became fat in his teens and stayed chubby for many years, Jaycee took a hard look at himself and realized he needed a lifetime change.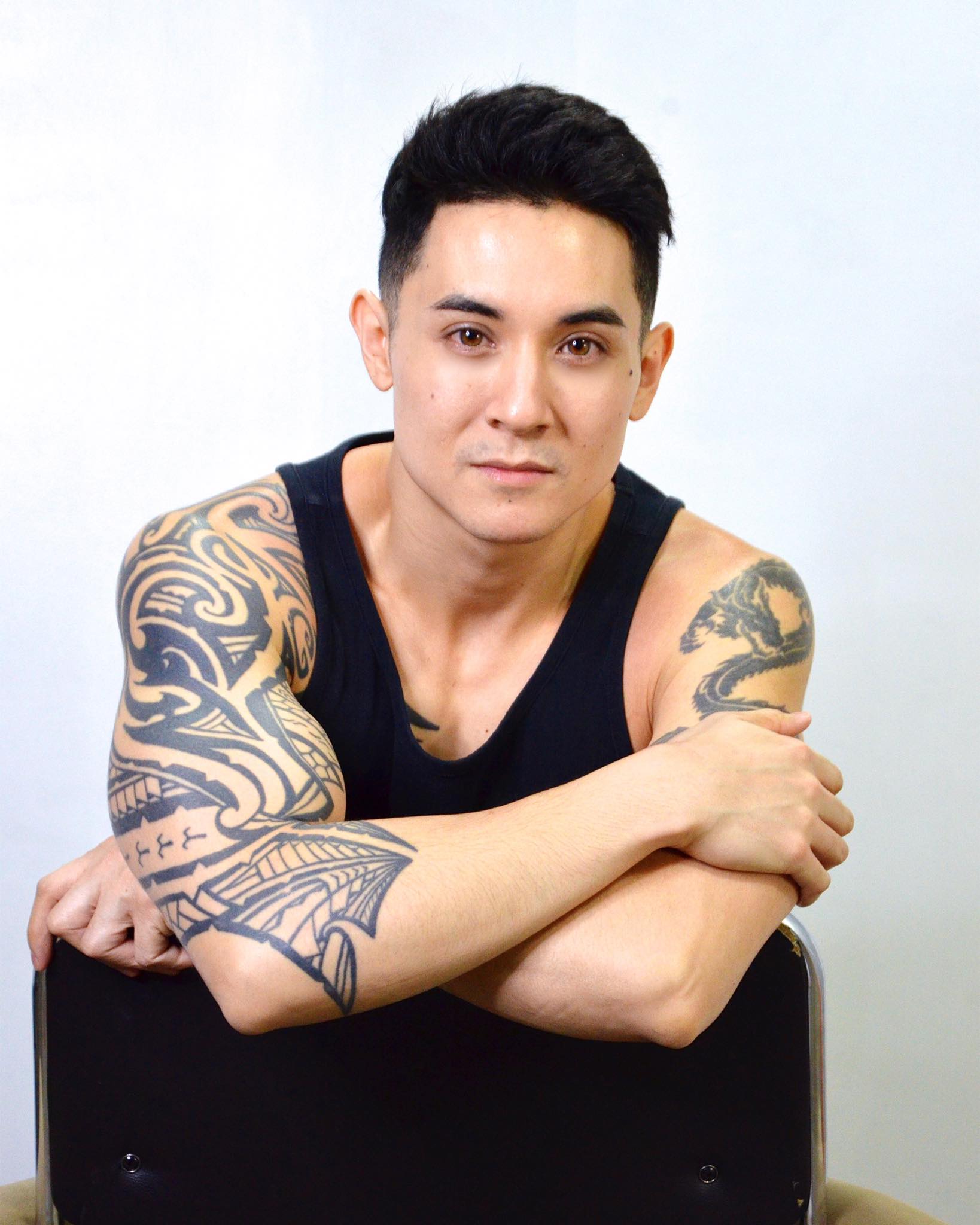 The 27-year-old model told PEP.ph (Philippine Entertainment Portal) in an interview via e-mail, "My whole life I been a skinny twig, I was underweight, and by the time I was 18 years old, I was underweight.
"So a couple of years passed by, and I got into multiple relationships."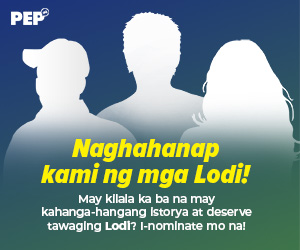 One of his ex-girlfriends loved cooking and eating.
He continued, "So me and her would eat out with different kinds of food, from Mexican, Indian, Filipino, Chinese, Japanese, etc. and my taste pallet for food grew.
"It also meant I was drinking less water and more on soda and alcohol."
He related his weight gain at some point affected his morale, and he "felt like a pufferfish in defense mode at all times."
His family started to worry and warned him about his health, "My mom and family said I was fat and very unhealthy and I need to take care of myself."
Jaycee said, "I had even more of a reality check when I looked back at photos and saw the person that I have become.
"My friends called me fat and laughed at me because I wasn't the only fat one in the group anymore, they would say wow being called a toothpick before and now being called a 'pig.' (That's how friends are because I was that person who made fun of them before.)"
He further recalled, "My friend bullied me but that's a given when people you don't know starts talking about you then it gets personal.
"Random friend you went to school that you don't really talk to chats with you online and ask, 'Hey what happened to you? Why are you so fat?'
"Maybe the way they ask the question was straight to the point when they could have put a filter on it.
"I just tell them, 'Hey, I was living life and food is life and laughed about it,' but in my mind I did this to myself."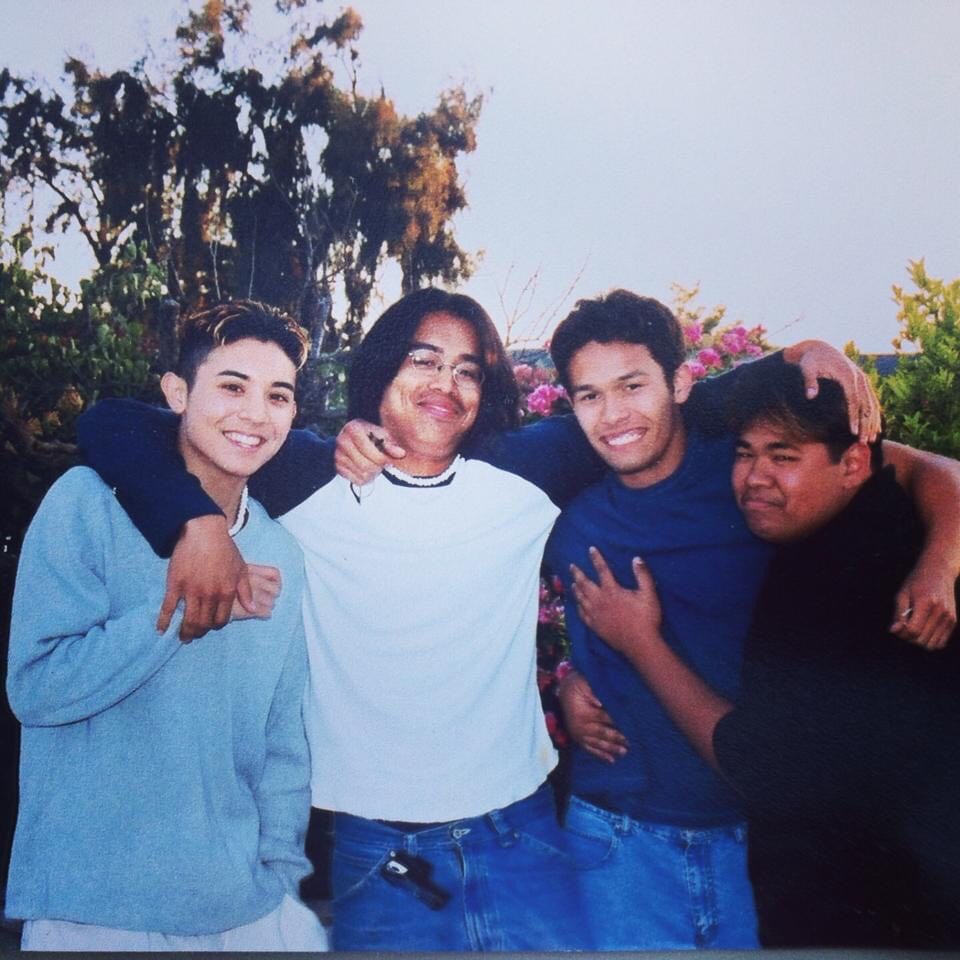 Jaycee Sahagun (left) with his friends
false security, tough reality
Jaycee didn't really mind the weight gain since he thought he looked okay.
He said, "I kept looking in the mirror and for some reason, I kept seeing the skinny me when I was actually gaining a lot of weight and getting fat.
"My eyes were playing games on me because my whole life I was skinny."
He did try going to the gym to gain some muscle. He started getting bigger, but not in the way he wanted.
"I started going to the gym because it was becoming a trend, and I wanted big muscles being I was always a skinny kid. So I started getting stronger, but I wasn't watching out on my diet.
"I kept going to the gym lifting heavy and my cardio was just 10 minutes because I was eager to lift.
"My shirts got even tighter and my arms started getting bigger, but it wasn't the muscle I wanted, it was fat.
"My belly was getting even bigger, and my face I couldn't even recognize.
"I literally gave up and said forget this diet. So I continued eating and having fun because I couldn't achieve the results."

Clearly, Jaycee was in denial, but then his weight gain began to affect his health.
He said, "One day I was sweating more than usual when sleeping, I was having a hard time getting up from bed I had to literally roll over to the floor due to my big stomach.
"I was out of breath and I was so unhealthy. I would go in the shower and look at myself and wouldn't know who I was anymore.
"I would walk and feel my fat jiggle on my face and my stomach. I would take off my clothes and turn off the lights so I won't see how my body looked when I showered."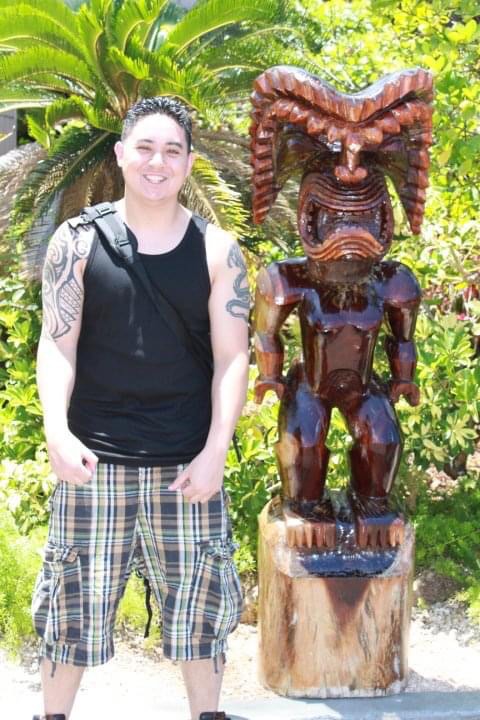 FIT AT
137 pounds
In 2012, Jaycee took a decisive step to do himself a huge favor.
He recalled, "I said, 'This is it! its time, I need to bring the old Jaycee back but the new and improved me.'
"I started watching youtube fitness channels about diet and exercise and juicing because I thought to myself no food means more weight loss."
Jaycee listed down his fitness goals, one of which was to lose around 50 lbs.
He told PEP.ph, "My main goal was to bring the old me back skinny, but better with muscle, toned body, to a point where I can wear a muscle shirt, and they can see my muscles through the shirt lol.
"Had to put a high goal so I know it will challenge me to work harder.
"I started at 187 lbs. and my goal was to get to 135 lbs, but ended up at 127 lbs.
"It took me honestly two years with many failed trial and error diets. But now I'm comfortable at 137 lbs."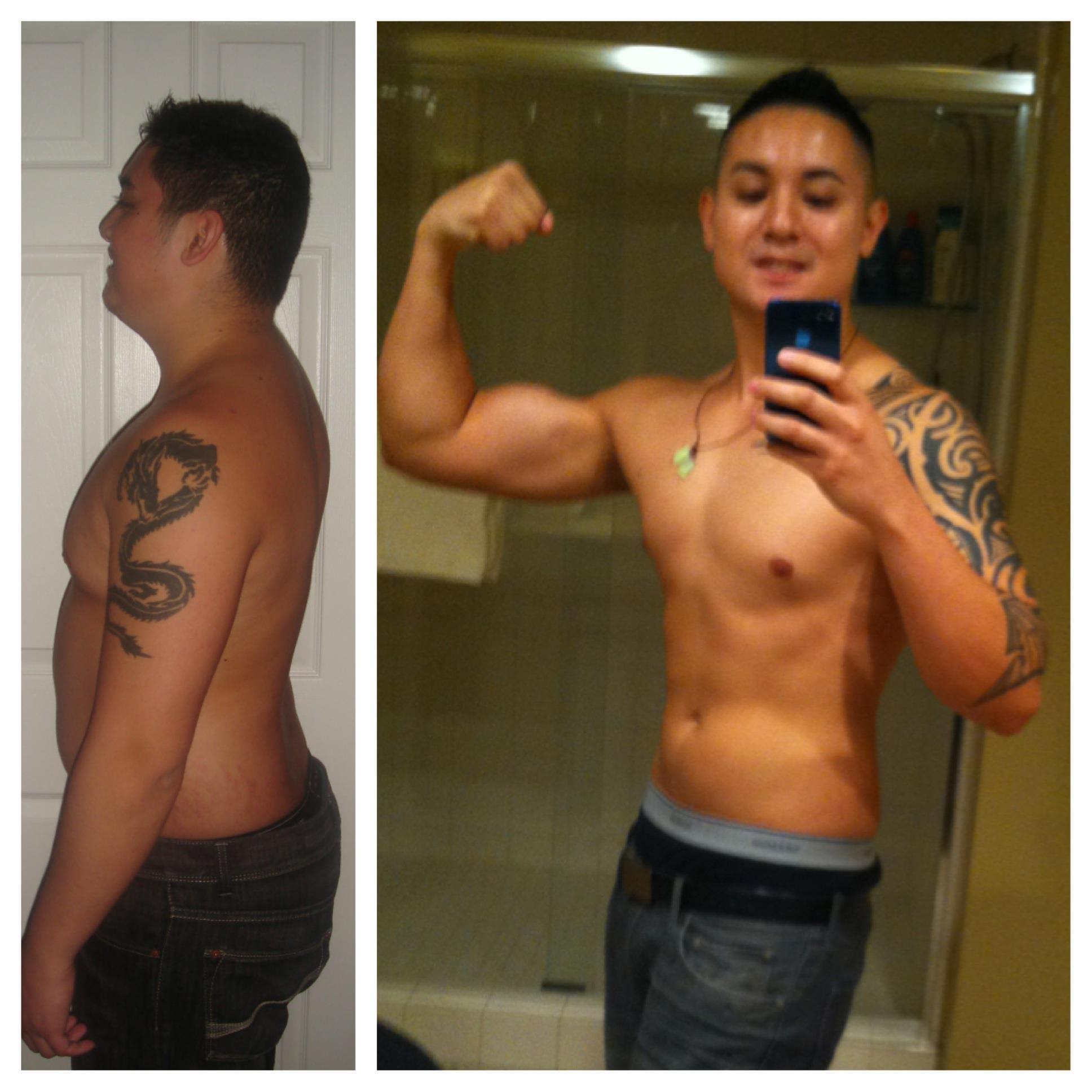 To lose the unwanted weight and gain more muscle, Jaycee started going to the gym five to six times a week. He does cardio in the morning and then work on areas that needed toning.
He said, "I worked out 5-6 days a week two hours at the gym with 30-minute cardio then weights.
"I would have a rotation with upper body and lower body then mix them throughout the week.
"Sometimes I would rework an area of my body that...look a little bit chubby on myself."
Jaycee also bought gym equipment so he can do his exercises at home.
"I even bought a treadmill and a gym set for double-time at home...
"So once I get my first session done at the gym, later that night, I hit cardio on the treadmill for an hour, and if I felt like I can still lift, I would lift to tone my body."
Jaycee said wrestling icon and actor Dwayne "The Rock" Johnson became his fitspiration.
"I would watch him when he was wrestling for the WWF, now WWE.
"And now he's a great actor and he always gave me inspiration by working out and never quitting. He had goals and dreams and so did I."
Jaycee was resolute, "If The Rock can do it why not me."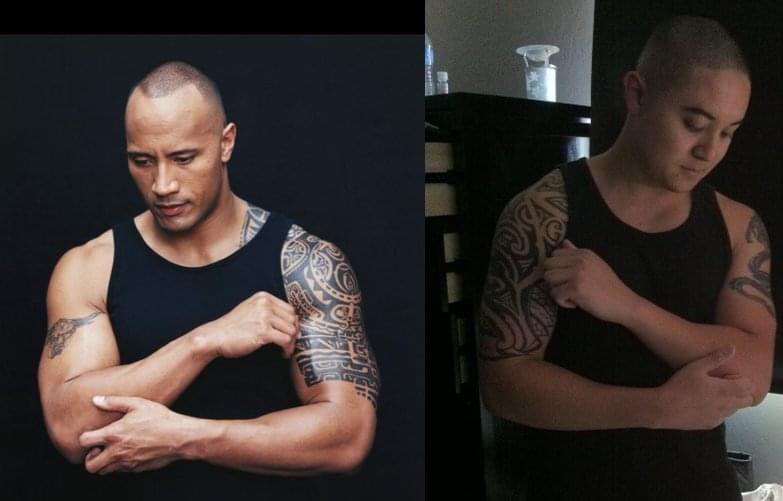 He said, "The rock was born in Hayward, California and I was raised in Union City and Hayward California, which is only a 5-minute drive from each other, and I was was born in Oakland, California.
"I didn't follow his diet though because that's for his body type and not my goal..."
Asked if he follows a specific program, Jaycee said he tried a workout called Insanity, which involves bodyweight exercises and high-intensity interval training.
"I tried so many fitness programs and everything depends on what goals you have for yourself. I believed in a fitness cd called Insanity.
"That will surely make you lose extra inches and weight, but you need to be patient about losing weight its not overnight it takes months and maybe years depending on you.
"Also, I follow YouTube channels like Christian Guzman because he is very inspirational fitness-wise and business-wise."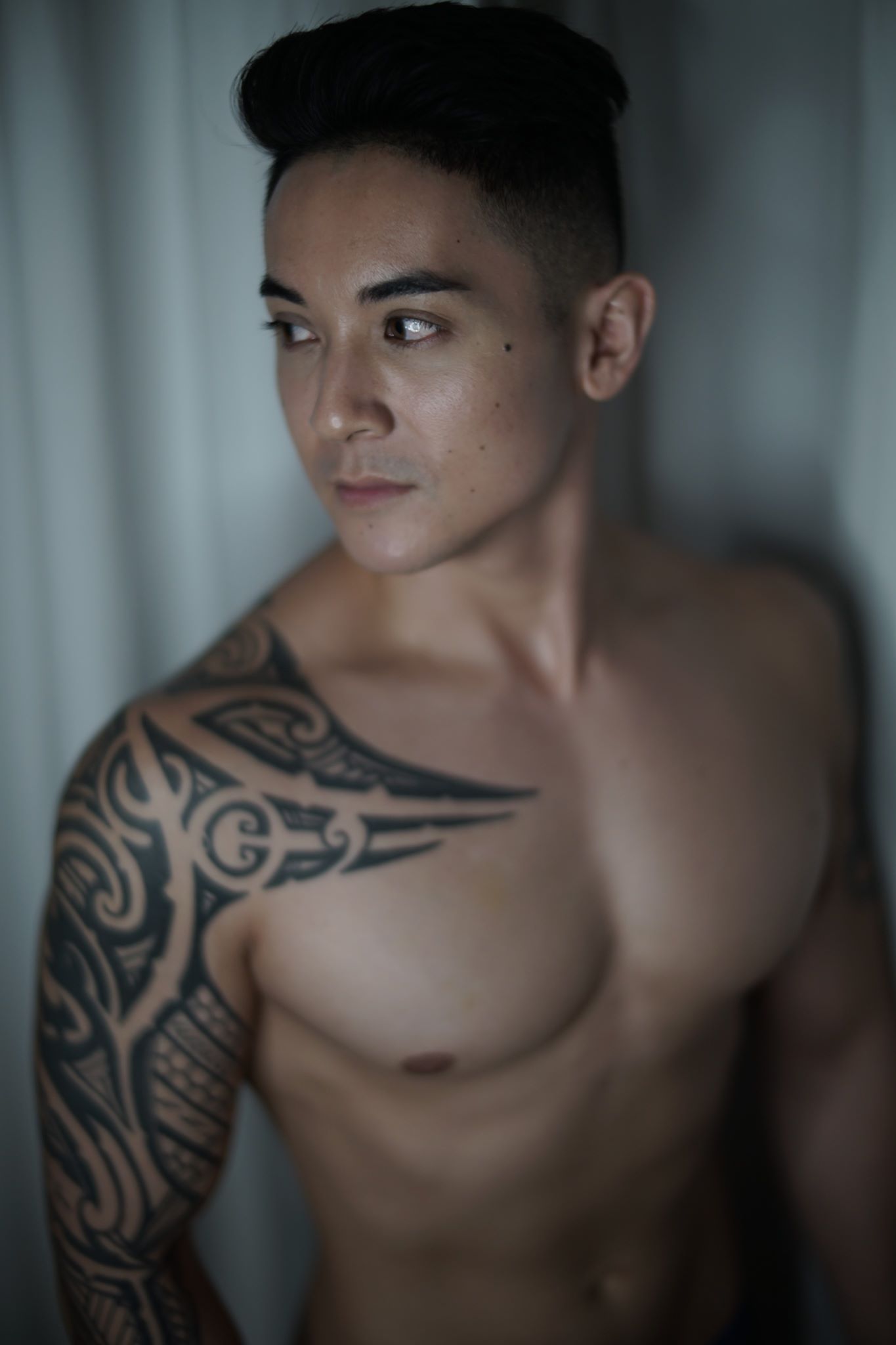 TIME-RESTRICTED DIET
Jaycee also believes that working out is just 30 percent of the weight-loss process, the rest is proper diet.
The model shared that he followed the 16:8 diet, a type of time-restricted fasting in which he spent 16 hours a day eating nothing and drinking just water or coffee.
"My main important diet that works for me is intermittent fasting, [where] you have a window to eat your calories...
"For example 10 a.m. to 6 p.m., that's my window of eating but I'm still eating healthy and having my three meals in that window.
"After 6 p.m., I fast for 16 hours by drinking a lot of water throughout the night."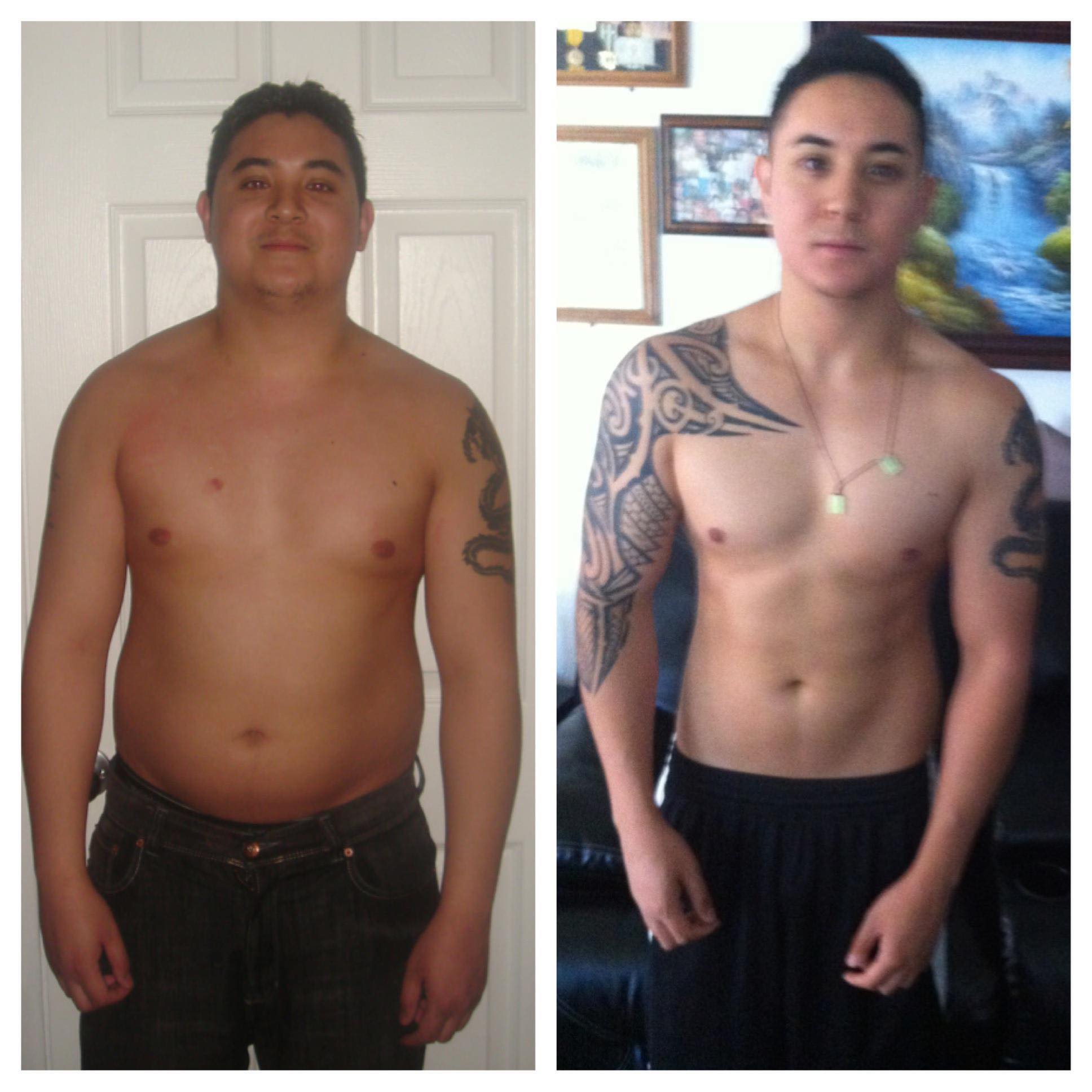 Jaycee avoided fatty and oily food and those with a lot of salt.
"I stick to the basics, certain oils are good for you like olive oil and has good fats, but sometimes, adding good fat can also hold your weight loss back."
Here's his list of balanced meal:
oatmeal with cinnamon or plain
two boiled eggs one with egg yolk and one without
protein chicken
fish or pork marinated in lemon
garlic powder baked and vinegar and garlic as my dipping sauce with a salad
three oreo cookies for dessert.
He added, "Also my favorite Filipino healthy dish is called Sinuglaw fish, vinegar, onion garlic, pepper with pork chops, just take out the fat. Sometimes depends on where you are at in your body, you can add more low sodium soy sauce, but its depends on your fitness goals.
Here's his short list of foods to avoid:
fried foods
As much as I love them so much: crispy pata, sisig
Anything oily
Anything with a lot of fat and sodium in general.
Jaycee noted that fasting and cardio every morning is a good combination for weight loss.
"I also do fasted cardio, in the morning meaning two ways of doing it the right way is just drinking water and workout out on an empty stomach. But me, I have a choice on how I feel so if I need an extra boost, it will be cold brew black coffee, which I prepare the night before.
"This workout and diet helped a lot that's why I stick to my diet when I need to lean out and get ready for a shoot."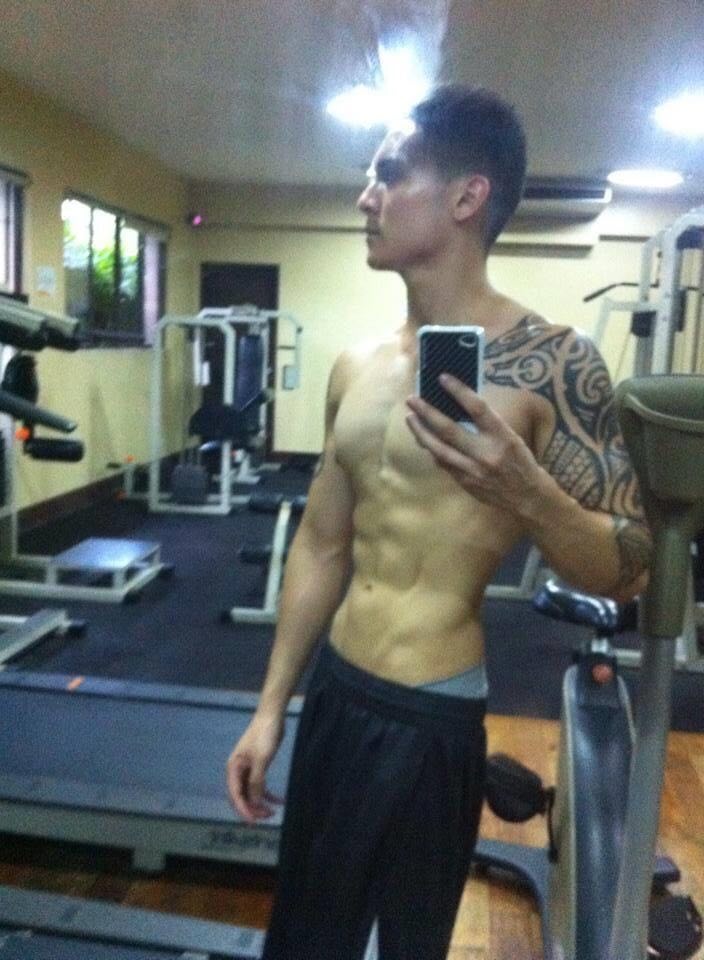 SELF-HELP FITNESS TIPS
Asked for a tip on how to maintain being motivated to work out, Jaycee told PEP.ph, "First, ask yourself, 'Why are you doing this? What body goals do you have?' Get ready to push and challenge yourself with diet/exercise.
"You will have a lot of trial and error and temptation with food. You need to be strong because if you really want to have that healthy lifestyle change it will take time.
"It doesn't take overnight, it takes months and years. If you fail get back up and keep on going if you start to see results and your body plateau try another program.
"So many information on youtube on how to workout and diet, you just need to find the right one for you that works with your lifestyle. If I can do it so can you."
With gyms being on lockdown, Jaycee has been using his equipment at home to work out.
"I miss having access to all the gym equipment, but luckily I have some old equipment but not enough.
"I have an old treadmill and an old gym machine that doesn't give me full resistance because it needs to have new lines and be adjusted.
"I work with one twenty-pound dumbbell and a bar with another two twenty-pound weights one on each side and resistant bands.
"I'm having a fitness challenge at home so I'm doing a lot of decline, regular and inner pushups, deadlifts, multiple ab workouts, lat pulldowns, triceps all on the machine and free weights.
"I also use resistant bands for biceps workouts and do cardio in the morning and at night. Since I'm doing my challenge, I do cardio twice a day."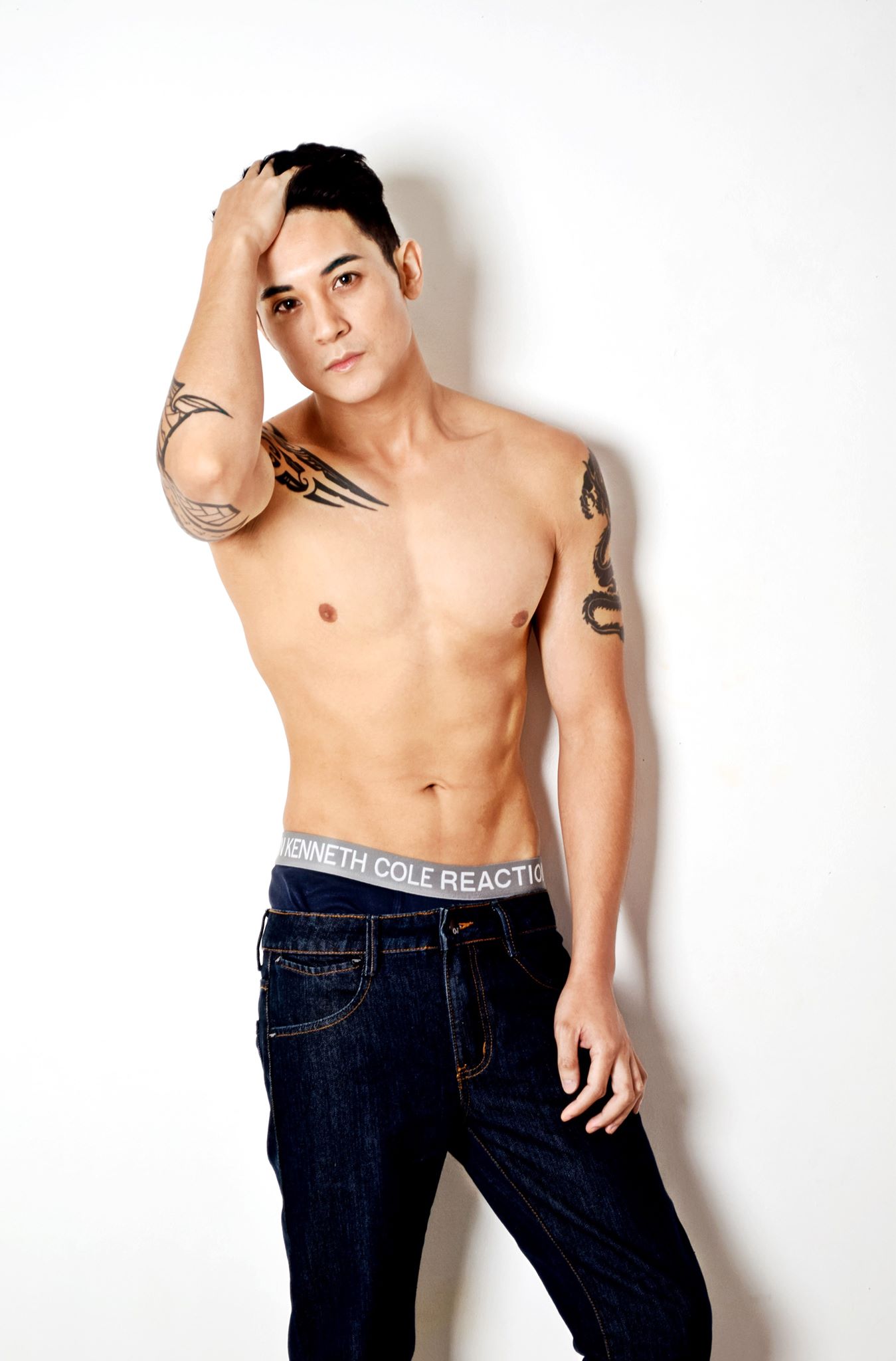 BREAKS, up and downs IN SHOWBIZ
For eight years, Jaycee has been staying fit since, while waiting for his big break as a model and an aspiring actor.
He said, "Now that I'm in this industry and still trying to reach and get my star, I just keep a decent physique because at any day or anytime, someone would call me out of nowhere and ask, 'Hey how's your body, do you have abs? We need you tomorrow or in a couple days.'
"That's how I keep a decent body because calls like that can give me my big break in the industry. Also this is part of me now being into fitness having that healthy lifestyle."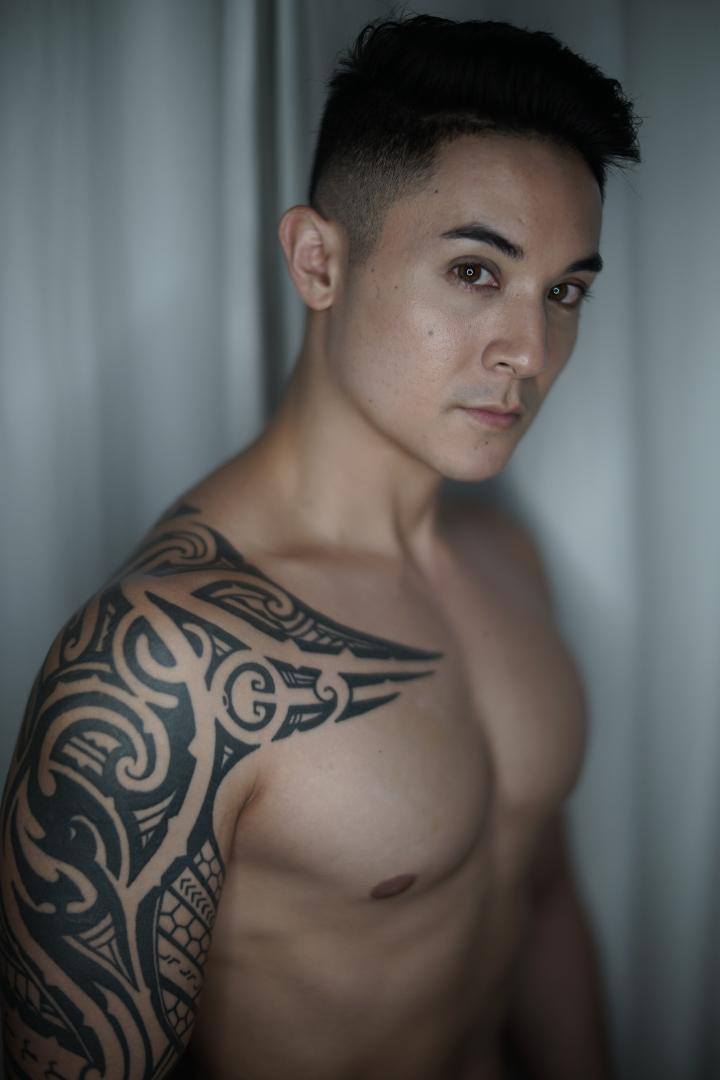 Jaycee decided to move back to the Philippines to pursue his dream of becoming a model and an actor. He is now staying at his family's place in Tondo, Manila.
"When I told my mother about my goals and dreams, she was very supportive and told me to go for it.
"My mother saw the determination in my eyes and how much passion I had for the dreams I wanted to do. That's why I'm here to create my legacy and be an actor and model."
He said his desire to become a model and actor in the country inspired Jaycee to learn Tagalog, "I learned through my parents who loves watching Tagalog shows and movies.
"I also read scripts and speak mostly in Taglish. I also try to talk in Tagalog with everyone, and practicing, reading ,and asking questions."
He was a high-school student when a talent scout discovered him at Holy Angel University in Angeles City. He joined a campus pageant then.
He had since appeared in Eat Bulaga!, and was given a bit role in the movie Bakit Ba Ganyan? (Ewan Ko Nga Ba, Darling), which starred Vic Sotto and Dina Bonnevie.
Jaycee said, "That gave me the taste of what I wanted to do."
But his first stint in showbiz was cut short for this reason.
He recalled, "Since I was a teen during that time, I had the one nightmare that changed everything for me."
He had an acne breakout.
"So I ended up going back to the United States and continued my life there."
Back in the U.S., Jaycee welcomed another opportunity to appear on TV through ABS-CBN TFC's program called Skype Pamilya.
"During that time I was in the middle of losing weight...So after the interview with ABS-CBN TFC they asked what I did and asked would I like to do side projects with them and I said sure.
"I ended up assisting the ABS-CBN celebrities with the shows, and I made appearances on the TV show as a guest, which gave me that itch that never went away.
"That made me want to work even harder and faster, so I pushed and pushed and I went back to the Philippines and pursued my acting and modeling."
Jaycee returned to the Philippines in 2014, but things did not go well during his five-month visit.
"I was handled by the wrong person who left me in the dust for 5 months and me paying overstaying fees not being a US citizen.
"So I went back home in defeat and I learned from my mistakes."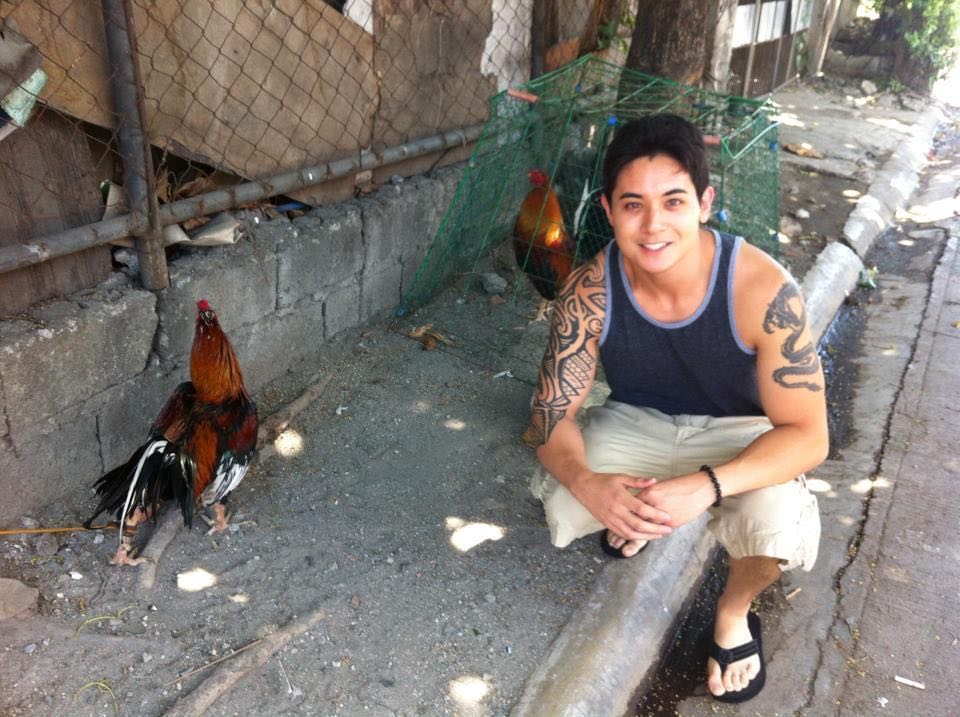 THIRD try's a CHARM
In 2018, Jaycee was back in the country for his third try in the modeling and entertainment scene, and this time as talent of Mercator Model Management.
He told PEP.ph, "I told them I have a goal to be part of the Bench show and they said there's an audition for the 30th-anniversary Bench: Under The Stars."
At that time, Jaycee had an office job waiting for his return in California.
He continued, "My heart sank because I was going back to California, and I knew I couldn't audition due to work.
"So I think it was fate because once I came back from vacation, and I went back to work I was notified of a layoff of the company not doing good, so repeat, I got laid off."
It all worked out for the model because he was able to audition for Bench: Under The Stars.
"Right away, I messaged Mercator, and told them I'll be back to pursue round 2 in 3 weeks and I will be bigger, better, and stronger. I told myself, 'This is it!'
"So I worked out like crazy and flew the day before the audition..."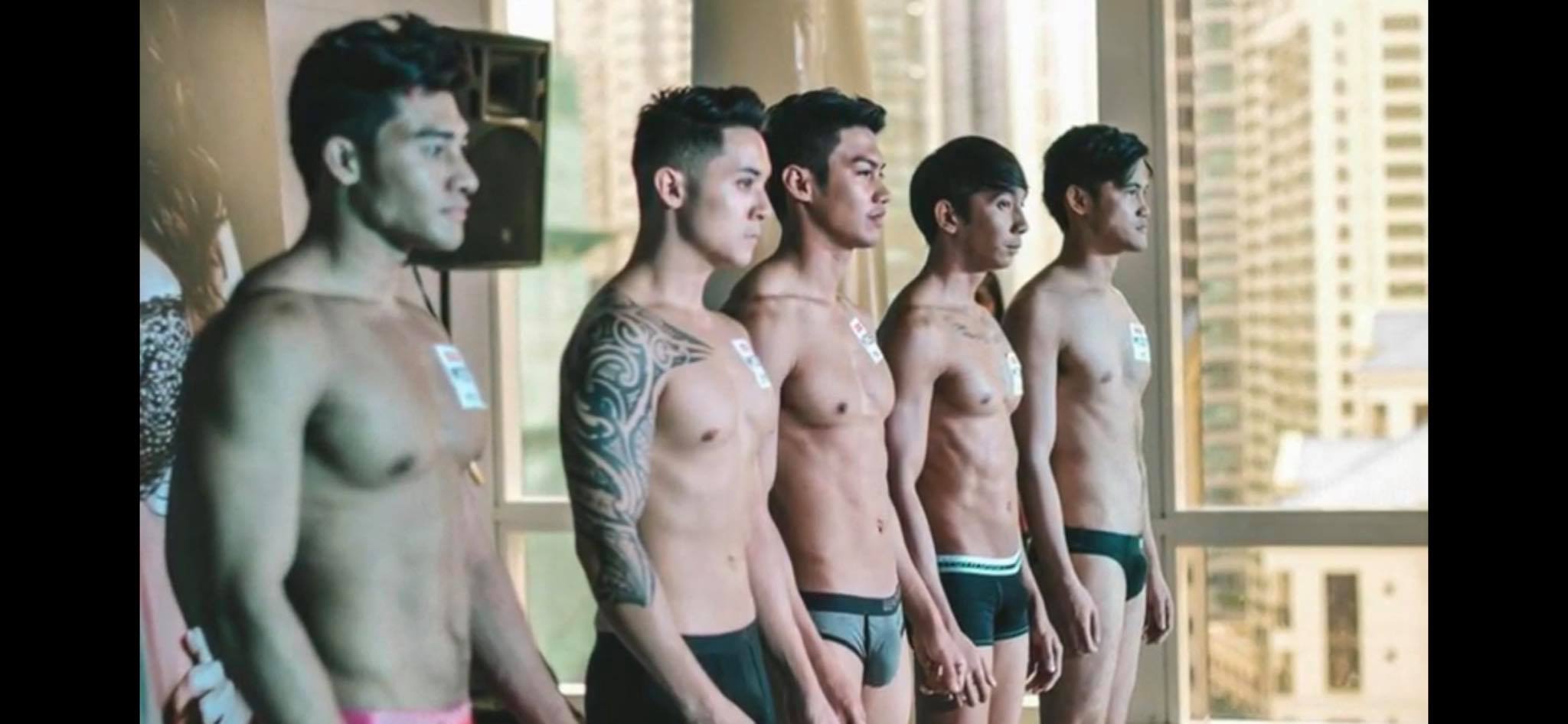 Jaycee got in the show, marking the start of his modeling and entertainment career in the Philippines.
He said, "I just kept doing my go-see auditions, final castings, then not getting it then moving on. I get the part and I don't get the part, that's part of show business.
"What I learned once you audition, you move on and don't expect anything unless you get that surprise call."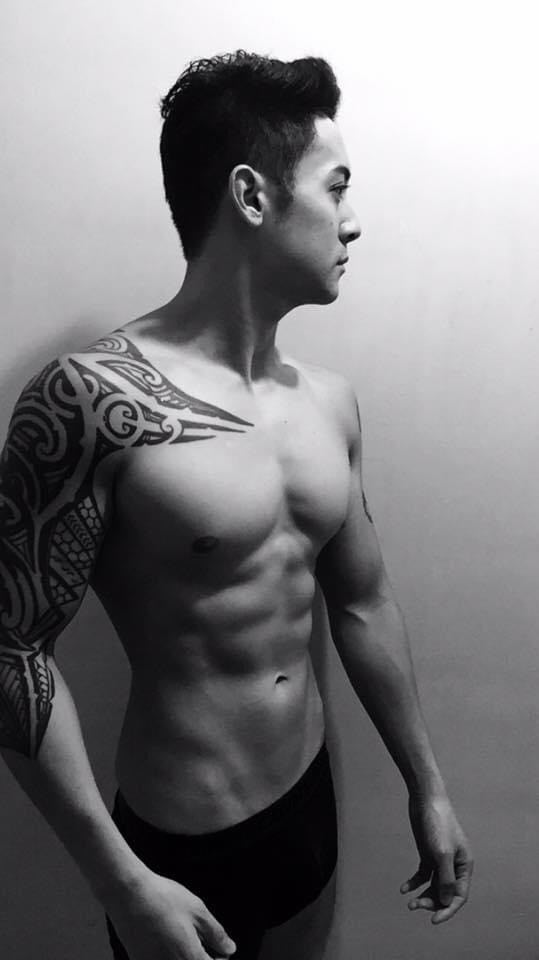 So far, Jayce has made several appearances on GMA-7 including Eat Bulaga!, Tadhana, and The Boobay and Tekla Show. He has also appeared on a number of print ads and TV commercials.
He is a freelance talent and has been working on his own vlog.
"I have been doing daily vlogs on reaction videos on celebrities, cooking vlogs, Tagalog practice vlogs. I'm usually brainstorming for content and setting up meetings with management for TV and networks. My grind doesn't stop until my life goals are fulfilled."
[NOTA BENE: All the quotes in replies to questions in this interview via e-mail are published verbatim.]
Gusto mo bang lagi kang una sa showbiz news at scoops? Subscribe to our Viber Chatbot here para lagi kang updated, and join our community for more pakulo!
Your extraordinary story has been submitted.