Everyone's quarantine scene looks different.
You have the emerging YouTube-educated chefs, the non-stop Netflix binge-watchers, the workout buffs, and the pro serial nappers.
Whether you're using this time to stay productive with your passion projects or you're recovering three months' worth of sleep, there's no wrong or right way to wait out a global pandemic in your home.
Paula Dahlia Mendoza, 28, however, took the road less traveled.
She buckled down in front of her makeshift study table, a.k.a. her mom's ironing board, and finished a whopping 20 online college courses in just over a month. And from various Ivy League and international universities, no less.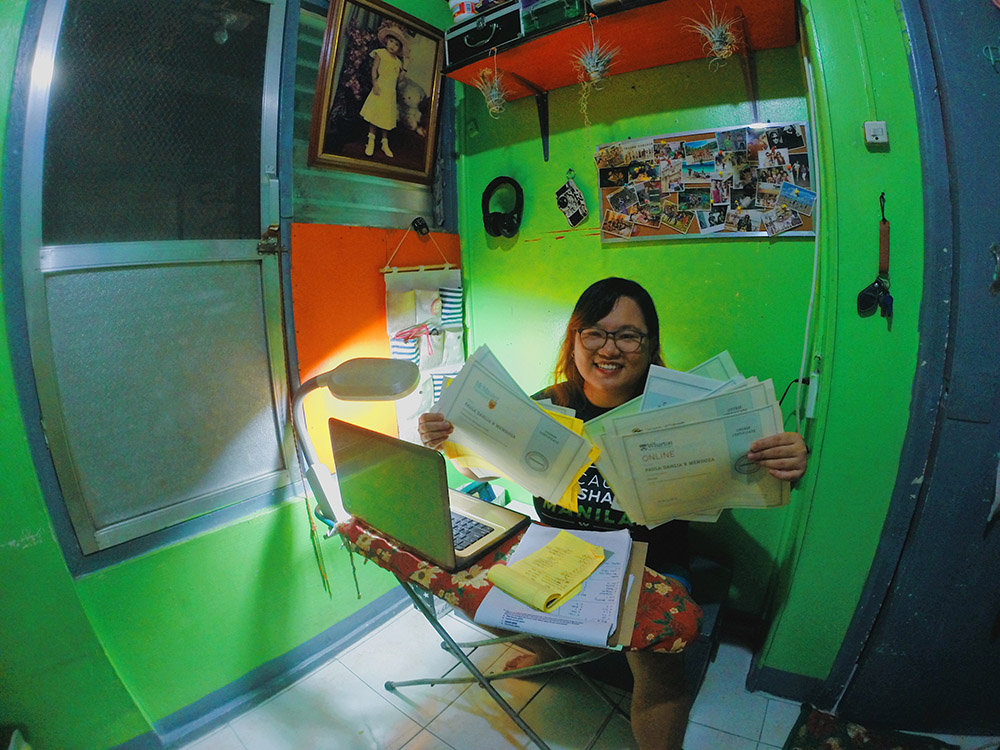 Paula posted her achievements on Facebook with the genuine desire to inspire others who have been demotivated by the enforced lockdown.
She wrote in her caption, "Encouraging everyone kasi super nakakaadik mag-gain ng new knowledge and skills.
"Ang dami mo talagang matututunang effective strategies and techniques.
"Panglaban sa adulting period at para handa sa better opportunities."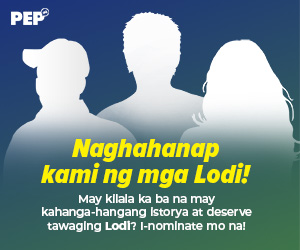 Paula took online courses on leadership, marketing, strategic management, and personal development.

And she took these from different colleges, including the University of Pennsylvania, University of Colorado, National University of Singapore, HEC Paris, and University of California.
ADVERTISEMENT - CONTINUE READING BELOW ↓
A local wayfarer herself—she had previously traversed the Philippines on a three-month solo backpacking adventure—Paula is well aware that no great successful journey promises smooth sailing even in a homebound setting.
After all, when weeks of isolation drag on to months, one cannot avoid but feel trapped in an unusual state of limbo.
Having been laid off from work due to the COVID-19 pandemic, Paula found herself with too much time on her hands.
That it had been brought about by unfortunate circumstances did not help either.
"At first, Netflix was my best friend," she admitted, binge-watching every single movie and K-Drama that she could find.
Once she'd had enough to binge-watch, she turned to gardening, which didn't occupy her for long either.
"It was all over, and I realized I had to do something else again.
"Making myself more productive during the quarantine season, I browsed online to look for online courses," she said. "The main goal is to acquire new strategies and techniques that would be beneficial for me that I can use for my next job."
"It's like I was getting ready for another war and these courses were all my guns."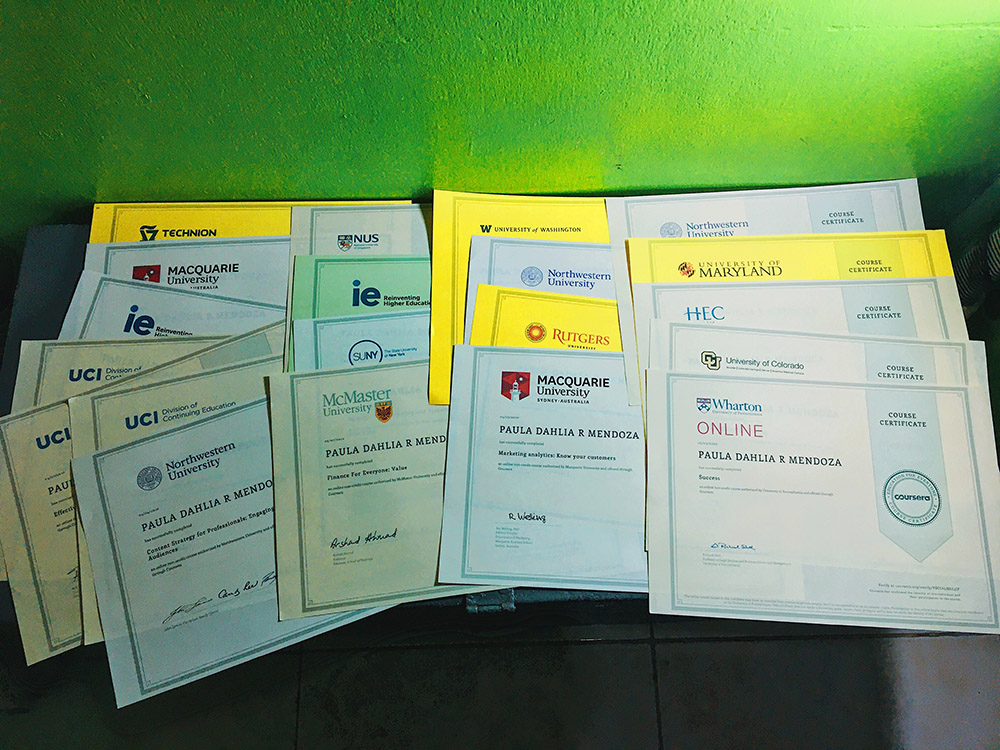 Eventually, Paula stumbled upon online learning platform Coursera, which offered a thousand available courses, both free and paid.
She then found classes of interest that would benefit her.
Determined to arm herself with credentials with which to bounce back after the pandemic, the 28-year-old found herself toiling every day, pouring over virtual lectures, exams, case studies, and peer assignments from afternoon to early morning.
Though everyone employs a different strategy for learning, working tirelessly seemed to fit her personality best.
"Parang di ako nakakatulog maigi pag di ko nafu-fullfill yung course, and gusto ko talaga, hangga't maaari natatapos ko na agad," she explained.
Among the 20 courses she completed, Paula cited the course Achieving Personal and Professional Success, from The Wharton School of the University of Pennsylvania, as her favorite.
The lesson that stuck with her the most was the one that asked: "Does success equal happiness?"
She shared her answer: "The obvious successes most think about are wealth and status.
"After this course, I now understand that success is an all-around sense of well-being and passion for what it is that you are doing."