Many city dwellers dream of the island life, where you can indulge in peace and quiet while lying on the beach all day.
That dream is not too far-fetched for Rex Cyrus Cantimbuhan whose family owns Bayaca Pirate Island—a remote islet in the middle of Coron Bay in Culion, Palawan.
Getting to Bayaca is easy for the 33-year-old dive instructor, but staying there for three years now continues to be challenging.
Rex used to live in Dasmariñas, Cavite with his family, who owns manpower services company RCVJ Inc.
He worked as its operations manager for three years before moving to their family's island in 2017.

Rex gave a glimpse of his tough but fulfilling transition to island life in a video he uploaded on the DIY Travel Philippines Facebook page on May 14, 2020.
Published as is, his caption read, "Island life is not always easy as many people think.
"My nearest neighbor is seven minutes away.
"Dito din kami [sa bay] nagko-collect ng freshwater pampaligo.
"Ang supplies ay sa town proper, which is about 25 minutes away... Bawat trip papunta ng mainland consumes petrol.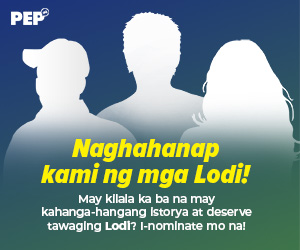 "Still, after three years of living here, I am loving the every-day challenges and wouldn't trade this place for the city.
"Nakaka-miss lang talaga kumain ng burgers."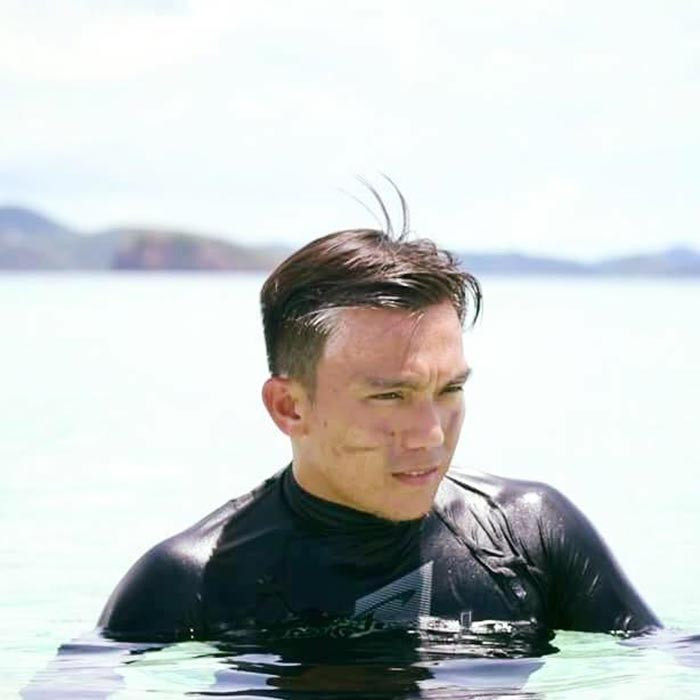 Rex talked more about his island life in an interview with PEP.ph (Philippine Entertainment Portal) on May 28 via Facebook Messenger.
TESTING the waters
Rex's decision to move to Bayaca sparked from his desire to do something outside the city, where almost everything was readily available to him.

He recounted, "I felt like doing something outside my comfort zone, but had no idea what it was.
"At first, I told my friends that when I reach 28 years old, I would move to Cebu and become a tricycle driver for a couple of months, then start from there. It didn't happen.
"So, I then decided that when I reach 30 years old, I will move to Palawan and become a fisherman since our family has a property in Culion, Palawan—the Bayaca Island."
Bayaca was owned by Rex's late grandparents Pedro and Clara Jarata. It was later inherited by his mother Veronica Cantimbuhan.
Rex's grandfather, a dentist, bought the rights to the island while he was on a mission to help patients with Hansen's Disease or Leprosy in Culion.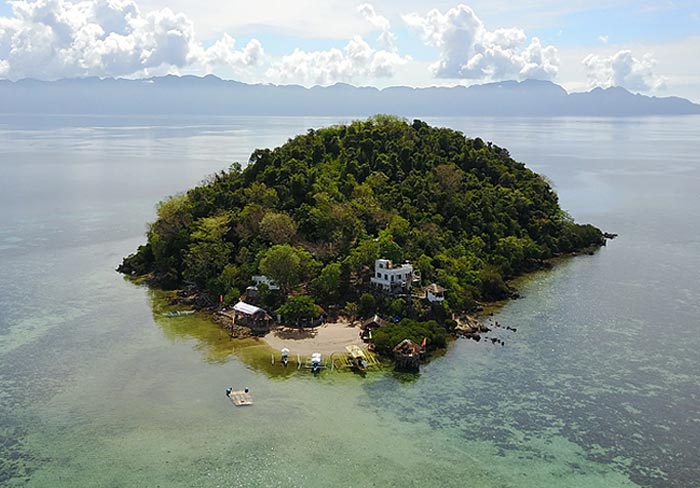 Rex continued, "I wanted to check it out as we only go there during summer.
"So, I went to Bayaca Island for a visit and to experience what it's like to stay there permanently.
"The first few days, I was just enjoying myself as I still don't know what I wanted to do."
After thinking it over, Rex decided to open the island to travelers.
"Hosting people from different places and cultures opened me to a whole new world and ideas!
"That's when I came up with the concept of my Bayaca Pirate Island Project, which aims to make Bayaca Island a self-sustaining eco-camp for meditations and retreats.
"It was then I decided to move for good.
"I left our company in Cavite and started something new."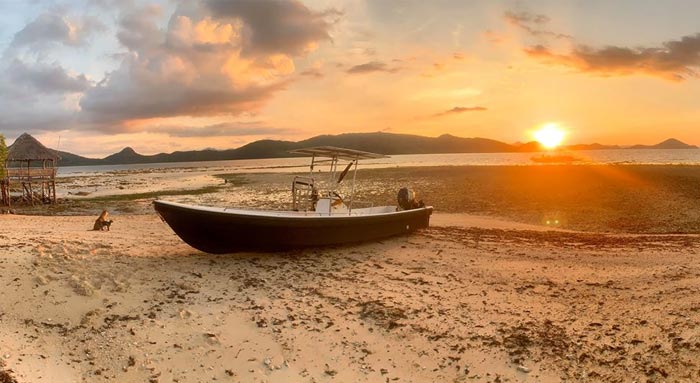 LIVING THE ISLAND LIFE
Rex geared up for the great overhaul by altering his daily habits at home.
He recounted, "Months before I moved, I was already preparing in the city!
"I was gradually decreasing shower temperature to cold, increasing air conditioning temperature to warm, and drinking warm water."
When Rex migrated to Palawan, he continued making adjustments day by day. He started by learning how to do errands by boat.
"Dito, walang traffic. Since inter-island ang destination, bangka ang mode of transportation. So, ang iko-consider mo iyong tides, waves, at weather conditions," he said.
Living in the middle of the bay also taught Rex to make the most of what's in front of him.
He detailed, "Madalas, bibili ka na din ahead ng mga back-up na gamit sa town proper.
"And hindi available ang madaming bagay na available sa city. Malalaman mo din na hindi naman lahat kailangan mo.
"We use flipflops instead of shoes, board shorts instead of pants, rash guard instead of sunscreen. Waterproof as much as possible ang mga gamit."
Rex added, "We don't have a refrigerator yet because the available electricity can only charge gadgets like phones, laptops, and low-power electronics like lights, fans, and aircon that will only run for a few hours."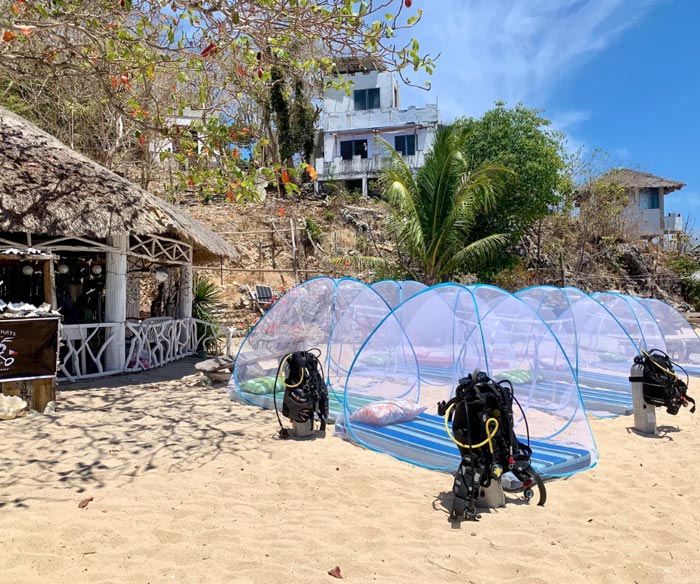 Food is limited, but the dive instructor has found a way to satisfy his cravings.
"There's not so much food options when you're on the island, but sometimes, I can get really good burgers at KTM in Coron."
Slowly, Rex also learned to adjust to the distinct culture of Palawan.
"They have a different dialect, but almost everyone speaks Tagalog.
"Mas chill ang mga tao dito. Minsan sa sobrang chill, medyo nade-delay ang mga bagay-bagay. Minsan, valid naman reason," he said.
ISOLATING DURING THE PANDEMIC
Rex hasn't left Bayaca up until today, especially because he was busy teaching scuba diving to tourists on his island.
When the COVID-19 pandemic struck the country, the dive instructor recalled experiencing only minimal changes in the area.
He elaborated, "Before the enhanced community quarantine (ECQ), I had students, my caretakers and volunteers with me.
"During the ECQ, it was just me, my girlfriend Janika, and our good friend Orsi. Both of them are dive instructors, too.
"It was just the three of us on the island along with my six dogs and cat named Killer."
Living in isolation was not new for Rex.
What bothered him was, with the pandemic, going to Coron now came with a high price.

He stated, "There wasn't much of a change except that it's more costly when buying supplies.
"Before the lockdown, I usually buy supplies at the same time we pick up incoming guests from Coron.
"Most items are cheaper in Coron, and we are able to save gas by doing so."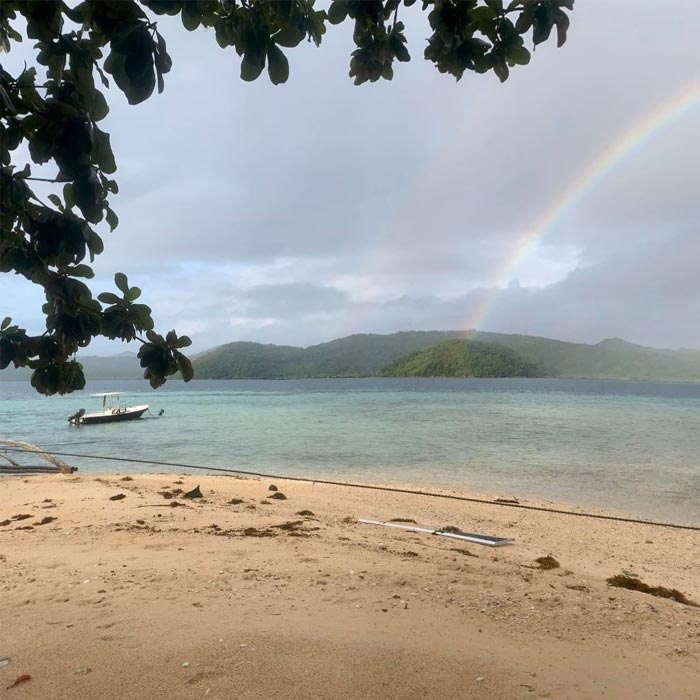 "I FEEL LIKE THIS IS WHERE I'M SUPPOSED TO BE"
Rex admitted that though he's loving every bit of his island life, he also misses doing leisure activities in the city.
He said, "I'm really happy with what I have here! I appreciate everything that is available.
"Although I do miss a couple of things back in the city:
"I really enjoy driving at night to Tagaytay and my favorite lugawan place, which I do at least once or twice a week.
"I miss making music and playing with my band. While I brought my whole recording equipment here, I don't have a proper room for recording music."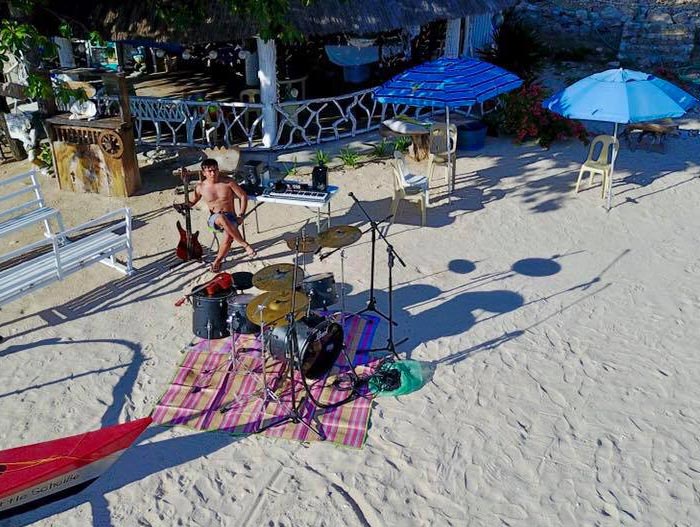 He added, "Of course, family gatherings. My parents and the rest of the family usually have dinner together from time to time or go on trips together.
"I miss the variety of food in the city. I miss cold drinks."
In spite of all that, Rex would still choose this life that allows him to push his limits and master new skills.
"I'm learning a lot of new things.

"Hosting people from different countries with different cultures is like traveling na din. You develop a lot of different ideas and mindset.
"You learn a lot of different ways to solve challenges because of limited resources. You get to be creative.
"I learned to fix the outboard engine of my boat just because there was no mechanic available.
"Right now, I'm learning the basics of carpentry and boat making.
"Two weeks ago, I was learning about electrical wirings in preparation for the rain season.
"Just full of learning! I feel like this is where I'm supposed to be," he concluded.
Gusto mo bang lagi kang una sa showbiz news at scoops? Subscribe to our Viber Chatbot here para lagi kang updated, and join our community for more pakulo!
Your extraordinary story has been submitted.