We Filipinos are known for our hospitality.

Our country ranks consistently high in worldwide surveys designed to determine the friendliest countries.
A 2019 study published this year by InterNations—a global network of people residing and working abroad—shows the Philippines occupying the seventh spot among 64 countries deemed welcoming to foreigners, both tourists and expatriates.
We see why again in the wake of the COVID-19 pandemic.
The deadly virus, as we all know, has forced airlines to cancel flights, airports to shut down, and countries to close borders.
Thus, many tourists have found themselves stuck for months on foreign soil.
One such fellow is Dustin Borglin, an American backpacker from Michigan, who found himself stuck when a lockdown was imposed in the Philippines in March.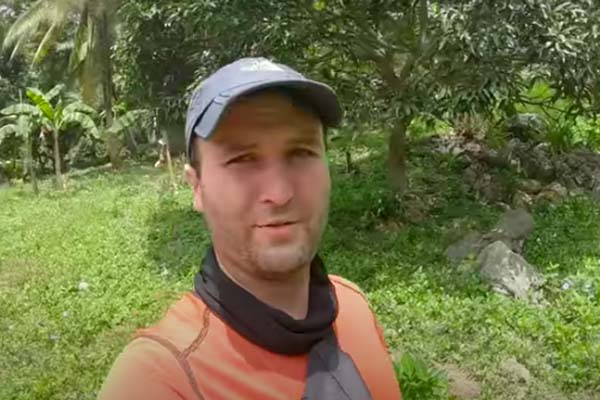 Dustin was in a different town of Cebu when the lockdown was announced, and could not return to his hotel in Toledo City, where he was supposed to stay for only for a week.
Raymund Adoptante, a resident, invited him to stay with his family.
Both men had actually met before at a basketball game during Dustin's previous visit to Cebu.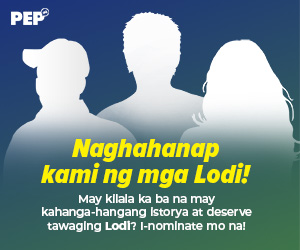 The two became friendly and touched base occasionally through Facebook.
LIFE IN THE COUNTRY
It has been almost five months, and travel and flight restrictions remain in place across the country and throughout the world.

Throughout this time, Dustin has been staying at Raymund's house.
During his stay in the village he met the Baludoys, a family of seven, five of them children.
The American did not just look at the family's dilapidated house and sparse living conditions and accept that for what it was.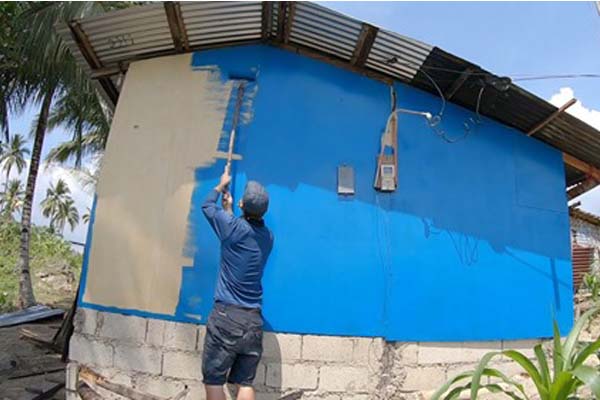 Dustin went into action. He volunteered to help renovate the Baludoys' house.
It was clearly, for him, a way to pay back the kindness, not just of Raymund, but of the community that has embraced him as its own.
The free-spirited backpacker would also buy groceries that he would distribute to neighbors he has befriended.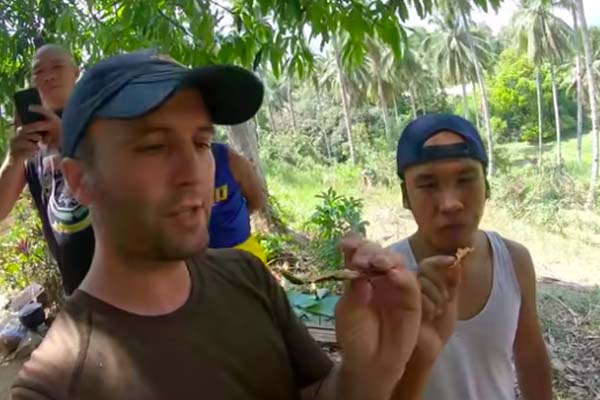 Then Dustin found another way to make his provincial stay even more productive.
Using social media, Dustin has been documenting his rural adventures and posting them regularly in his social media accounts, all of which are named Dustin Backpacks.
His posts on Facebook, YouTube, and Instagram are fun, candid, and refreshing, especially to those who like the simple and laidback lifestyle of the countryside.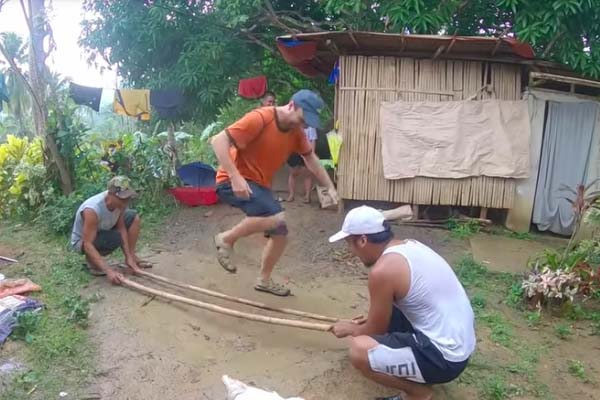 In his videos, Dustin can be seen doing things any local would do: making ice candy, teaching English to village kids, playing the local game shatong, washing clothes manually with a batya, making banana chips from scratch, concocting herbal medicine, and baking bread using an improvised fire oven.
Dustin also gives the public an update on the day-to-day progress of the construction of the Baludoys' house.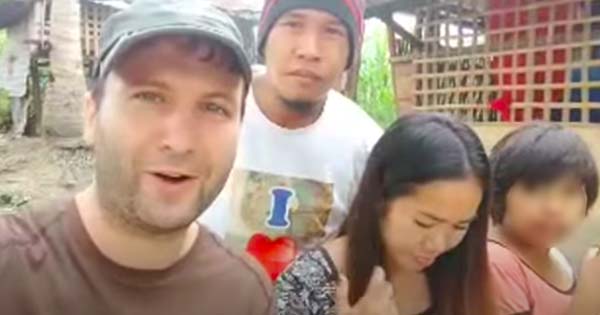 The entertaining videos have turned Dustin, Raymund's family, the Baludoys, and the village residents into instant social media stars watched by people from everywhere around the globe.
As of today, Dustin's YouTube channel has more than 55,000 subscribers, while his Facebook account is followed by 2,162 people.
Digital philanthropist
But there is more to these images than just achieving instant fame for Dustin and the village.
The social media platforms have enabled Dustin to gather funds for constructing the Baludoys' house and for procuring food and financial assistance he extends to the community.
The money is generated through the YouTube ads on his videos, and kind donations through PayPal, Patreon, GoFundMe, and Amazon affiliate marketing.
Dustin proudly tells Philippine Entertainment Portal (PEP.ph), via Facebook Messenger: "The house is finished. But Baludoy [the patriarch] is always making improvements. He's a hardworking guy."
The videos have put the spotlight on the simple joys of provincial life.
The other side of the coin is that it also highlights the daily struggles faced by people residing in a remote area of the country.
To start with, most people living in the village where Dustin stays don't have access to water, good plumbing, or proper toilets.
"There's no running water, we have to walk for about 15 minutes each to take our baths from a well," says Dustin.
Of his personal challenges, he says: "I sleep outside in my hammock or my tent each night.
"The mosquitoes can get pretty bad at night. But I'm an outdoorsman so it doesn't bother me too much."
In the midst of these discomforts, Dustin describes the townspeople as "friendly," "laidback" and "share everything that they have."
He continues: "I will be here until lockdown is over. When lockdown is over, I plan to keep traveling and meeting more people around the world."
Being stranded far from his homeland and stripped of modern comforts for an extended period has put life in perspective for the adventurous American.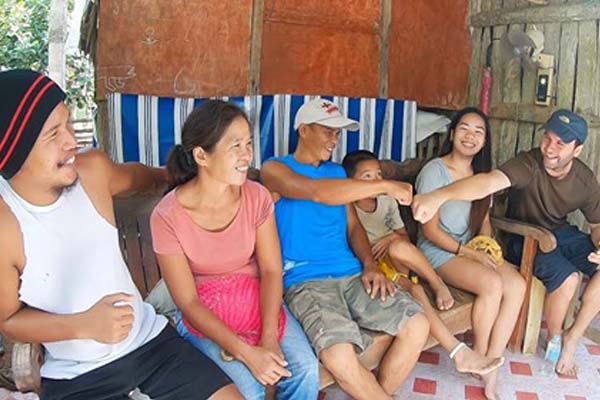 "People shouldn't rely on money and material things to make them happy," Dustin reflects.
"The people in the village I am staying in may not have a lot of money, but they are the kindest and happiest people I have ever met."
Here are the social media links to get to know Dustin and the little village in Cebu that, for now, has become his home:
YouTube: https://www.youtube.com/channel/UCQ3i4wFECsKSLp8_9y-BkgA
Facebook: https://www.facebook.com/DustinBackpacks/
Instagram: https://www.instagram.com/dustinbackpacks/
Your extraordinary story has been submitted.