Julie Mayores Rodulfo has taken a unique route to get her business idea rolling.
Unlike many others who have turned to online selling to make a living during the COVID-19 pandemic, Julie has decided to turn her car into a mobile sari-sari store.
PEP.ph (Philippine Entertainment Portal) was able to speak to Julie, a real-estate agent from Montalban, Rizal, via Facebook Messenger.
"The difficulties of selling properties when the pandemic started prompted me to think of another way to earn money," Julie said.
She observed that while many people prefer to purchase products online, there was a downside to this.
"It would take days before you can actually get the item because of delivery time," she pointed out.
This realization gave rise to her business idea.
"This is why I decided to turn our private car into a rolling store to bring the products straight to the consumers," she explained.
julie's mobile sari-sari store
Julie had the right business idea, and the next question was, what should she sell?
She said, "When COVID-19 happened and I thought of this rolling store, nag-iisip ako kung ano bang maganda ibenta.
"I immediately realized na mataas ang demand for face masks, face shields and alcohol since these three became essentials to help fight off the disease."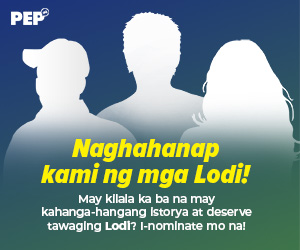 She later added succulent plants after seeing a lot of people decorate their houses with low-maintenance indoor plants in small pots.
Over time, the 40-year-old real estate agent also ventured into reselling delicacies, like Indian mango chips and cheese bread from different provinces like Bacolod and Pampanga.
Interestingly, Julie's mobile venture has managed to incorporate modern technology to make it more appealing and convenient to buyers. Customers can opt to pay for purchased items via bank transfer and Gcash.
"Our rolling store is out on the streets every Wednesdays and Thursdays. We usually stop near public markets here in Montalban, Rizal."
Since she started in May, the mother of three now has a throng of suki.
"Yes, may mga regular and repeat customers na din kami. We also accept orders online then we'll ask for their location 'tapos ide-deliver namin from South area to Rizal.
"We usually announce through Facebook, Viber, and Instagram if we'll be in San Pedro, Laguna, especially every Wednesday and Friday.
"I don't have regular spots kung saan nila ako makikita. I just inform the buyers na, let's say, we'll be in San Pedro, near the market, and kung saan banda doon.
"Pero we also do it unannounced sometimes and we just go and find a spot to park the car and sell."
Her profit varies, but she earns roughly around PHP500 to PHP1,500 in a single day.
The right attitude
The COVID-19 pandemic has made us live in uncertain times. But instead of waiting for things to get better, Julie took matters into her own hands by finding ways to earn during these hard times.
She said, "Malaki ang natulong ng rolling store business sa family ko financially. We get our daily needs especially iyong pagkain namin sa kinikita ko sa pagtitinda."
The present circumstances have made her dig deep to discover her entrepreneurial spirit.
"I have learned that I can do better when it comes to creativity and resourcefulness," she reflected.
This is why she credits the success of her rolling store to persistence and belief in one's self.
"It's very important to stay positive in life and always believe in yourself—that there's always a way when you really want it."
She also has a piece of advice to those who are "nahihiya" to go into selling for fear of being judged by the people around them.
"I would like to tell them that we can survive if we really want to.
"Let's be creative and resourceful—diskarte 'ika nga. There's no reason para mahiya because we are doing this for our family and hindi ito masama," she ended.
Your extraordinary story has been submitted.