The community of students and athletes is in deep mourning as Ateneo de Manila football player Yana Bautista, 17, died from COVID-19 on July 22, 2020.
Her sister, Martie Bautista, reveals in a post that Yana was diagnosed with Acute Disseminated Encephalomyelitis (ADEM), a disease affecting the central nervous system, which was further complicated by COVID-19.
Yana, who came from Maryknoll College High School, tested positive for the virus on Saturday, July 18, and was under intensive care for the next few days until she died on Wednesday, the 22nd.
Many reports have detailed Yana's recruitment in Ateneo's football team, and her strong athletic background, as tributes and condolences for the family started pouring in.
But while the sports industry mourns a young athlete teeming with potential, her former classmates and friends grieve over the memories and years spent with this young, inspiring girl who "always lit up the room from the moment she walked in."
Tiffany Fran shares this with CandyMag.com: "I remember Yanzi as my ambassador for my windbreaker business back in high school and she just exuded the most positive of energies from my memory.
"In our shoot, she literally had no fear of dancing in front of everybody (off and on cam) and she was just so full of confidence.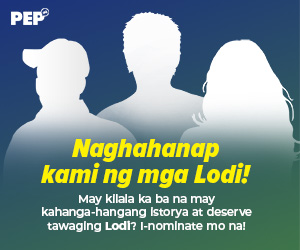 "It's so hard to see someone like her passing at such a young age... she would've turned 18 this September.
"I have so much love and respect for her."
Below are the letters of two of Yana's close friends, paying tribute not just to an athlete but to a friend and motivator.
"The words I have to say will never truly encapsulate everything that she was and what she continues to be. Yanzi, you were always a whole universe of your own."
N
ina Agcaoili
"Without even trying, Yanzi always lit up the room from the moment she walked in.
"Having her as one of my closest friends throughout high school has definitely allowed this vibrant energy of hers to rub off on me as well.
"She was always the one to give you the extra push to get out of your comfort zone, to break your shell and do things that you never thought that you could.
"I wouldn't have had even half the fun I did in my teenage years if it weren't for her.
"If you're around her often enough, you would eventually find yourself making these wild decisions on your own because you subconsciously adapt her free-spirited ways of life.
"In simpler terms, she taught me how to really live life.
"All of my craziest, wildest memories that I'll keep with me for the rest of my life have her in them, regardless of her physical presence.
"That's how I know that even if she isn't with us anymore, her spirit will never die since we all have a little piece of her ingrained in our own souls.
"And that's only the beginning of everything there is to know about her.
"Most people know her as the charming, bubbly, life of the party, but there's so much more underneath that exterior.
"Yanzi was the most loyal and reliable person you would ever know; no matter what kept us apart, whether it be physical constraints, other priorities, or a petty fight, you would never doubt for even a second that she would still have your back.
"Even in her fighting times in the past few months in and out of the hospital, she would still reach out to us individually to check up on how we were doing.
"It was so comforting to know that her arms would always be open for you to run to—heartbreakingly, even if she had her own bigger battles to fight.
"She was a fighter like that. Never afraid to show emotions, but forever being so wise and beyond her years when dealing with whatever came her way.
"I know she's still right here beside us, watching over us and keeping us safe from up there.
"I guess that's also why all of this is so hard for us to accept—because we can all still feel her beautiful, timeless soul around us, and that is something that can never, ever be taken away.
"The words I have to say will never truly encapsulate everything that she was and what she continues to be.
"Yanzi, you were always a whole universe of your own. So full of bright ideas, unfathomable dreams, and crazy ambitions.
"Although we won't be together physically to see those dreams come to life, I know that you're flying higher than ever now.
"Rest well, angel. I love and miss you more than you can ever imagine. I'll be seeing you."
"If you ask anyone who knew her, they would tell you damn straight, 'Yanzi Bautista lived her life to the fullest.'"
Elisha Dumaliang
"Candy Magazine, ABS-CBN Online, and Rappler. I knew you would make it here, and that the world would know your name. But not this way.
"This wasn't supposed to be how you gained recognition.
"Everyone would've loved for the world to see you kick ass in real life instead.
"I myself have watched you in awe many times as well.
"And it was just when you were being yourself, you didn't even have to try. How much more if you did?
"You shared so many of your dreams and ambitions to me that I cannot believe you won't be here to fulfill them anymore.
"It is especially hard because everyone saw through your dedication and potential, the bright future ahead of you.
"Everyone will say, gone too soon. But I personally knew, it's just so much more than that
"Anyone who knows Yanzi knows of her out-of-this-world personality.
"She acts always as if she's in some kind of reality show. Always acting comical and living to the fullest, yet always with grace.
"Yanzi had a life full of color, and I was blessed to have her color transcend into my life as well.
"She had a fantastic life full of excitement and she took me in so I could get a taste of the rainbow too. And yes, that included all the colors.
"And perhaps what made her live with so much gusto, exuberance and color was her unfortunate and unexpected passing.
"That somehow the weird forces in the world had given life to this wild and free spirit so that one day, in her last moments, she could think to herself that she lived.
"And if you ask anyone who knew her, they would tell you damn straight, 'Yanzi Bautista lived her life to the fullest.'
"Her life was indeed like a movie, it started, continued, and ended all so dramatically.
"I am happy to have been a part of her movie. It was a life-changing one.
"Over the course of our strong friendship, meeting each other's parents, eating at each other's homes and all the activities best friends can do, our friendship became low maintenance, entrusted with it, of course, authenticity in our love for each other. And the trust that we would come back to each other.
"As we explored other circles, other priorities, we never failed to come back and say, 'musta na? date tayo soon.'
"It could be a random videocall, lunch at Flaming Wings or B.Wings, partying and dancing in LK, eating Persian at Ababu, chilling on her rooftop.
"So every time I sip a Mojito, listen to the smiths, or dip a strawberry in Nutella, it will always be in homage to her. (Everyone close to Yanzi is aware of these things as some of her favorites).
"Angel, I'm so sorry you won't get to be here for the McSpicy's return, for graduation, or even for your 18th birthday.
"You had the brightest future ahead of you and everyone saw through that.
"A promising UAAP women's football player, you would've made waves of news and outstanding performances for sure.
"I know you'll still shine in heaven, and still put the other angels in awe of your fabulousness and magic.
"Now that you have transcended mortal life, your out-of-this-world personality now makes that much more sense.
"You are my guardian angel, and I'll continue to look for you in the most mundane moments.
"I love you."
This article was created by Candymag.com.
Your extraordinary story has been submitted.