On March 23, Antonette Castel grabbed his surfboard to catch the waves rising from Siargao's scenic turquoise waters.
Little did he know that after this day, his life would never be the same again.
Antonette, who works as a musician and hostel manager in General Luna, Siargao, recounted that fateful day in an interview with PEP.ph (Philippine Entertainment Portal) via Facebook Messenger on August 14, 2020.
"With the adrenaline rising, I went to where bigger waves were breaking to take my last wave and call it a day.
"Unfortunately, as I was approaching the bigger set of waves, I wasn't able to make it, a big one crashed on me."
The huge splash sent Antonette tumbling underwater. He felt something was wrong as he struggled to keep afloat.
"I then looked at my left hand and that's when I saw it. I have lost my left ring fingertip!" he recalled in horror.
"I went underwater trying to look for the missing tip. I was keeping my hopes high, thinking that the doctor could put it back on. I kept taking deep breaths and kept going back underwater to look for it."
"it seemed purposeless"
Antonette was rushed to the Island Doctors clinic following the freak accident.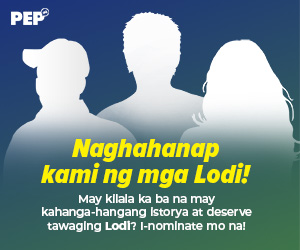 He only had a single thought throughout the excruciating ordeal: "How will I be able to play music now?"
He said, "The doctor can't close the wound because the skin was damaged. He asked me if he can cut a little bit of the bone to stretch the skin to be able to close the wound.
"I said no because maybe it can still reach the string. But we don't have any choice, really. He did cut the bone reaching the joint and did the procedure."
The Bacolod native lost a part of his ring finger. He emerged from the surgery dejected and distraught.
"The most painful part was not the physical pain. It was the thought that as a guitar player, the ring finger is crucial to playing all the chords," he said.
Just two days before the accident, Antonette had been excited about the arrival of his Baby Taylor guitar, a model that is smaller than the regular guitar and is popular among travelers and island hopping musicians.
He even got to perform and test his new guitar for fun during a virtual performance.
"It was fun, people sent song requests, reacted to my videos, and shared positive vibes through the online gig. I didn't know then that this would be the last time I'd be playing with a complete set of fingers," he reflected about the moment.
"I was in denial. I was heartbroken. I was thinking this might as well be the end. I was having an emotional breakdown. A cut finger is useless for playing the guitar. It seemed purposeless."
"BIG BOOST OF HOPE"
Antonette first came to Siargao for a month-long vacation in early 2019.
During his vacation, Antonette landed his first paid gig at the Mad Monkey Hotel.
Upon seeing how welcoming the people were to musicians like him, Antonette decided to move from Zambales to Siargao that September.
In Siargao, Antonette realized his dream of becoming a working musician. Plus, he got to surf—a hobby he picked up in 2017 while based in Zambales.
The unfortunate incident, however, threatened to strip Antonette of that life. He fell into depression as a result of the accident.
The motivation to begin picking up the pieces came from an unlikely source.
He said, "A big boost of hope came in the form of Bethany Hamilton's movie, Unstoppable. I watched it more than once and cried each time.
"Looking at how she handled her surfing accident at a very young age with positivity and high hopes, it offered me some hope."
A specific line from the movie caught his attention and inspired him to move on.
"The line 'person with adaptability, not a person with disability' from the movie hit me so hard that I ended up picking my guitar to try to play again.
"Powered by her message, I considered switching guitars to play with my left hand, I tried so many things. At some point I thought, this is pointless."
Antonette started reaching out to musician friends a month after the accident. All of them encouraged him to continue playing music.
One friend from Sweden even introduced him to a fellow musician who lost an index finger but carried on creating music.
His perseverance paid off.
On June 4, Antonette performed again at the Acoustic Sunset Session organized by White Banana Beach Club Siargao.
Antonette also tried surfing again a month and a half after the accident.
He recalled, "I was allowed by my doctor as soon as the wound healed. But I was really scared of the water.
"When I went out, I took a wave and the feeling of thrill and excitement got me teary-eyed.
"I still have it me and the addiction to this hobby will be forever."
However, he hasn't fully recovered from the emotional and mental pain brought by the accident.
"My brain is telling me that the finger is still there and I get reminded of the fact that it is gone every time I hold the guitar, or I rest my left arm from surfing by putting my hand on top of the surfboard paddling.
"Even when I'm scratching my head, shampooing my hair, or other mundane things I do daily, I am very much reminded that it is gone."
Good thing his passions are there to keep him moving forward in life.
"Music will always be music, and music from the heart will always sound good. Music healed me and I will never stop making it.
"Both music and surfing are my main source of happiness and whatever it is, as humans, we will always choose happiness.
"As of now, I will still go back to my goal which is to be able to do hangmen toes on a surfboard. If I can't play the guitar capably, I will surf well."
In the end, Antonette learned one thing from his life-changing experience: "I may be incomplete but I am not incapable."
Your extraordinary story has been submitted.