A lost surfboard in Hawaii floated 8,500 kilometers across the Pacific Ocean and bridged a friendship between its original owner Doug Falter in Hawaii and its new owner Giovanne Branzeula in the Philippines.
Doug was surfing in Hawaii in 2018 when a sweeping wave separated him from his surfboard.
He tried to recover his board, but the strong waves swept it farther away.
Doug recalled in his Instagram post, "I swam as hard as I could to try and get to it. I ran from one end of Waimea Bay across to the other side and scaled the rocks trying to get a visual until it was completely dark.
"I was really upset as I managed to catch the biggest waves of my life on this board."
The surfboard found its way to the Philippines, and was plucked out of the water by a fisherman.
As fate would have it, the fisherman sold the surfboard to Giovanne Branzeula, a grade-school teacher in Sarangani Province.
The periwinkle surfboard, which is now a yellow-brown palette, still has the logo of its maker, Lyle Carlson.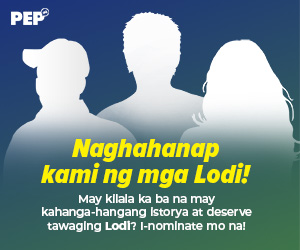 Giovanne googled the name, and the search results brought him to the Instagram posts of Doug looking for his missing surfboard.
When Giovanne contacted Doug, they were able to confirm that the surfboard was indeed the same one the latter lost in 2018.
When the two finally met through video call, Doug told Giovanne to keep the board and take care of it.
During the call, Giovanne told Doug the story of how he was working hard to provide school supplies for his students.
Upon hearing the teacher's story, Doug set up a crowdfunding account and has raised more than $1,000 as of this writing.
He said, "As bummed as I was when I lost it, now I am happy to know my board fell into the hands of someone wanting to learn the sport.
"I couldn't imagine a better ending to this story than to see the sport of surfing begin in a place where nobody surfs," he added.
Your extraordinary story has been submitted.