Joseph Ginno Jaralve once asked his class at the Pamantasan ng Lungsod ng Marikina to read the article "Ang Bayani sa Plaza" by historian Nilo Ocampo.
The article critiqued the appearance of Jose Rizal in many of his monuments around the country.
One point raised was Rizal's outfit: why was he wearing an overcoat?
Jaralve then assigned his students to visit five monuments of Rizal around Marikina.
This led his class to a discovery, and himself to a mission.
Jaralve told Esquire Philippines, "We learned that Jose Rizal's monuments would vary in each place it is found. Most of these are found within campus grounds or outside government buildings."
He decided to pursue this assignment further by checking out every Rizal monument he can go to.
160 Monuments Visited and Counting
Jaralve has made it his mission in life to visit all existing monuments, busts, and markers related to Jose Rizal, even if these are found in the farthest places around the world.
"I've visited markers and busts in Los Angeles, Hong Kong, Tokyo, and Moscow," he said.
Asked about his favorite monument of Rizal, Jaralve picked one that is near his residence.
"A hundred meters from our house, there is a monument of Jose Rizal. Ever since I was a kid, I would pass by this monument while walking home. It is one of the most perfect sculptures of Jose Rizal, technically speaking, because of the detail and fidelity of the image to Rizal's actual look."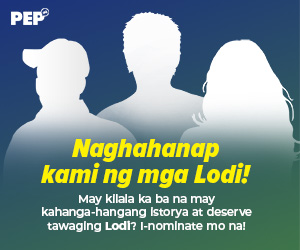 Most sculptures he encountered were haphazardly made and didn't look like Jose Rizal at all.
He added, "It's like they just sculpted it and put the name 'Rizal' to be able to call it a monument."
Rizal Monument with a Swastika
Among the most interesting monuments Jaralve visited was the one in Aklan.
It was marked with a swastika, which was defined by Oxford dictionary as "an ancient symbol in the form of an equal-armed cross with each arm continued at a right angle, used (in clockwise form) as the emblem of the German Nazi party."
Jaralve elaborated, "I don't know what it symbolizes, but that's what's interesting with each sculpture. People who commissioned it or the place that hosts it sometimes imparts a piece of their identity and culture with the sculpture."
Jose Rizal's Significance in the Jaralve Family
Jaralve's family traces its roots to Dapitan, where Jose Rizal was exiled.
Rizal became so popular in Dapitan at the time that nearly everybody there named their sons after him.
"I'm named Joseph or Jose, after Jose Rizal, as was my father, and my grandfather. In our clan, there are dozens of cousins and uncles named that way.
"It all started when Rizal was exiled to Dapitan and people there started naming their children after him. Among those children named after Rizal was my grandfather, who passed down the tradition to his posterity."
According to Jaralve, this tradition is common among many Dapitaños.
But more than the name and the sculptures, Jaralve revealed he is doing this to promote the ideals espoused by Jose Rizal.
"I want people to appreciate how Rizal transcends cultures and people, as evidenced by the presence of his monuments in many places around the world. He is a greatly admired figure not only in the Philippines but also around the world."
Jose Rizal, he said, was not perfect, but these imperfections have made him somewhat relatable to ordinary people.

Below are some of the photos he took while visiting Jose Rizal's monuments.
All photos in this story were taken and provided by Joseph Ginno Jaralve. He is the president of the Junior Chamber International-Marikina Sapatos, Inc. He lives in Marikina.
Your extraordinary story has been submitted.