Dr. Fe del Mundo earned her place in the history of medicine not only for her lifetime dedication to the health of children but for her inventions as well.
Widely recognized as one of the world's best pediatricians, she was the recipient of numerous awards and honorary degrees, including her own Google doodle in 2018.
TRAGEDIES AND TRIUMPHS
A series of early tragedies inspired Fe to pursue a career in pediatrics.
Born on November 27, 1911 in Intramuros, Manila, Fe was the sixth among the eight children of Paz Villanueva and Bernardo del Mundo, a prominent lawyer from Marinduque.
DEATH OF FIVE SIBLINGS
Three of her siblings died in infancy. Then an older sister died from appendicitis at 11 years old.
But it was the death of her younger sister Elisa that traumatized Fe the most.
Elisa, who dreamed of becoming a doctor, was seven years old when she succumbed to an abdominal infection.
She recalled to Philippine Center for Investigative Journalism (PCIJ) in an interview in 2007, "She kept a little notebook where she wrote that she wanted to take up medicine. When she died, I decided to take her place,"
Thus, Fe enrolled at the University of the Philippines in Manila to get a medical degree. She was thankful an aunt came to her rescue as her father couldn't afford to send her to school.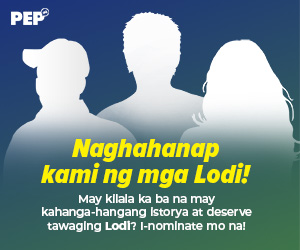 The premature deaths of her siblings, and of other children in her community, inspired her to specialize in pediatrics.
She told PCIJ, "I used to see funeral cortege of children passing by. I said that I see more children being buried than adults. I feel that we should do something about i."
During her stint as an intern doing research work in Marinduque, she was concerned that the health officers in the province had no background in children's diseases and often gave inaccurate diagnoses.
The experience firmed up her resolve to dedicate her life to identify common diseases that afflicted young Filipinos, and find simple cures for many of them.
THE FIRST FEMALE STUDENT AT HARVARD MEDICAL SCHOOL
Fe graduated valedictorian in 1933. In 1936, President Manuel Quezon offered her a scholarship at any school in the United States. She chose to have her postgraduate studies at Harvard.
Her choice to study at Harvard was controversial at the time, because the prestigious American university's medical school did not accept women at the time. The head of the school did not expect Fe to be a woman. Due to her great collegiate background, however, she was allowed to stay. She even boarded in a men's dorm.
According to an account in the book Amazing Women in History written by Kerilynn Engel, "Due to an oversight, officials didn't realize Fe's gender, and unwittingly enrolled their first female student. The mistake wasn't realized until Fe arrived in Boston in 1936 and found she was assigned to an all-male dorm. Her record was so strong, however, that the head of pediatrics claimed there was no reason to turn her away since she'd already been admitted. Fe del Mundo then became the first female student at Harvard Medical School, and the only woman to be enrolled at the time."
Her stay at Harvard opened high-profile opportunities for Fe after her return to the Philippines in 1941, before World War II started, to fulfill her mission to serve the Filipino youth.
She said in the PCIJ interview, "I told the Americans who wanted me to stay that I prefer to go home and help the children in my own country. I know that with my training for five years at Harvard and different medical institutions in America, I can do much."
THE ANGEL OF STO. TOMAS
Fe's first act of service when she landed in Manila was to volunteer for the Red Cross. There, she persuaded a Japanese official to let her open a hospice for the children who were trapped in University of Sto. Tomas, which was then used by the Japanese invaders as an internment camp for foreigners.
It was a difficult time. The Japanese rounded up foreigners living in Manila and forced them to live in the Santo Tomas Internment Camp, where food and water were lacking. Many died of starvation.
Fe saved many children from death by taking care of them first in the Red Cross building and later in the Holy Spirit campus.
Fe narrated in a video of the Dr. Fe del Mundo Medical Center Foundation in 2007 how she took care of these children.
"I used to take them to Malacañang for strolls and take them to the internment camp once a week. The parents in turn came to the Holy Spirit once a week to see their children. It enabled more freedom for the children and for the parents."
For her efforts, the parents of the children tagged her as the Angel of Sto. Tomas.
When the Japanese shut down her hospice in 1944, Fe became the head of a children's hospital that was under the city government. The hospital eventually became a full-care medical center, named the North General Hospital, to accommodate war victims. Fe was the hospital's director until 1948.
Fe began to impart her knowledge to other would-be doctors when she joined the faculty of the Far Eastern University in 1954, where she became the head of the Department of Pediatrics for over two decades.
Fe inspired her students to take their services to the far-flung and underserved areas of the country.
She urged, "More important than lecturing, it was better to show them these different areas and see how crudely the children were cared for."
OFFERING HER LIFE FOR THE CHILDREN
Fe's friends and relatives described her as a fashionable lady whose quiet presence could light up a room.
She never married, did not even entertain suitors, in order to focus on her service to children.
She used all her energy to improve the lives of her patients. Parents believed her touch, or even just her mere presence, could heal sick children.
Such was her dedication to her wards that she sold her material possessions and used her personal savings to open her own hospital, the Children's Memorial Hospital in Banawe, Manila, in 1957.
Four years later, she sold her new house to build elevators for the hospital. She then took out several loans to build a second building, and sold another house to open an adult wing.
She opted to live in a small suite in the hospital, a selfless decision that also allowed her to be closer to her patients. A devout Catholic, she would wake up at 5:00 a.m. to hear Mass at nearby churches before doing her rounds at the hospital.
Fe told PCIJ, "I'm glad I never got married. I believe that I've been able to do what I've longed to do because of this."
The Children's Memorial Hospital was later renamed Fe Del Mundo Medical Center (FDMMC).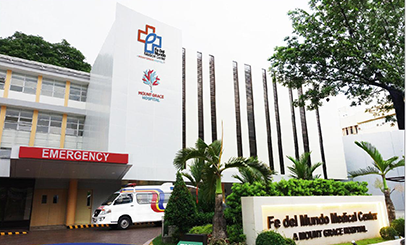 A HISTORY OF FIRSTS
Aside from being the first woman to be admitted to Harvard Medical School, Fe also achieved a lot of other firsts during her storied career.
When she became the director of North General Hospital, she became the first Filipina to head a government hospital.
And when she founded Children's Memorial Hospital, she became the founder of the first pediatric hospital in the country.
In 1947, she became the first Filipina to be certified as a Board Diplomat by the American Board of Pediatrics.
In 1952, she became the first female president of the Philippine Pediatric Society.
In 1962, she became the first Filipina and first Asian to be elected president of the Medical Women's International Association
In 1969, she became the first female president of the Philippine Medical Association.
In 1978, she became the first Filipina National Scientist.
Her other achievements include:
In 1941, she invented an incubator made of bamboo. It helped cure premature babies born in areas of the Philippines that then had no electricity.
In 1982, she authored the Textbook of Pediatrics, an essential textbook used in medical schools in the Philippines and other countries.
In 1966, she received the Elizabeth Blackwell Award for Outstanding Service to Mankind.
As the recipient of the award, Del Mundo was cited by the Hobart and William Smith Colleges in New York in its journal for "making major breakthroughs in immunization and in the treatment of jaundice."
The citation further read: "She is credited with studies that led to the invention of the incubator and a jaundice relieving device. Her methods, like the BRAT diet for curing diarrhea, have spread throughout the world and saved millions."
In 1977, she got the Ramon Magsaysay Award for Public Service.
In 2008, she was bestowed the Blessed Teresa of Calcutta Award from the AY Foundation.
In 2010, she was given the rank of Bayani when she was awarded the Order of Lakandula at the Malacañang Palace.
In 2011, she was posthumously conferred the Grand Collar of the Order of the Golden Heart Award.
And in 2018, Google honored Fe with a Google Doodle to celebrate her 107th birthday.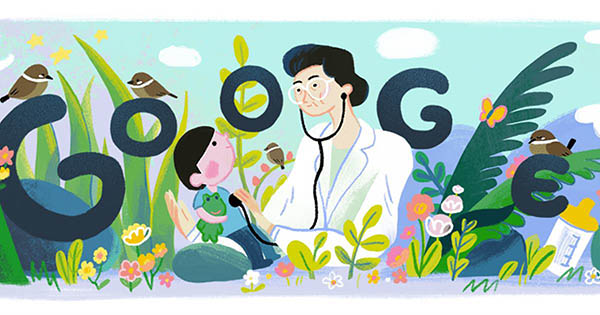 LEGACY LIVES ON
Fe died on August 6, 2011, a few months before she would have celebrated her 100th birthday.
Despite her passing, her impact on the world of medicine will always be remembered, because she has saved countless lives.
No less than the President of the Philippines attended her funeral. In a speech, then President Benigno Aquino marveled at her ability to make tremendous changes despite not having political influence or money.
"Pinatunayan niyang hindi kailangang may katungkulan sa gobyerno o maging matagumpay na negosyante upang makaambag sa pag-unlad sa bansa.
"Hindi niya hinangad na magpakayaman at kumapit sa kapangyarihan.
"Tanging ang kapakanan at kalusugan ng mga bata at pamilyang Pilipino ang kanyang tinutukan," Aquino said in a speech.
What Fe had instead was an immense dedication to serve her country and the numerous children she called her own. And for that, her legacy lives on and on.
Gusto mo bang lagi kang una sa showbiz news at scoops? Subscribe to our
Viber Chatbot
here para lagi kang updated, and join our
community
for more pakulo!
Your extraordinary story has been submitted.