All over the world, Filipinos are giving our country a good name by showcasing world-class talent.
PEP.ph (Philippine Entertainment Portal) talks to three artists who are based abroad about their latest projects, what it's like to live in a different country, how COVID-19 has affected their lives, and what they miss most about home.
MARIE JAMORA in Los Angeles, California, U.S.A.
Marie Jamora, who has been based in Los Angeles since 2013, is in high spirits these days.
The writer/director/producer has been handpicked by award-winning American filmmaker Ava DuVernay to make her directorial debut in the sixth season of the acclaimed series Queen Sugar.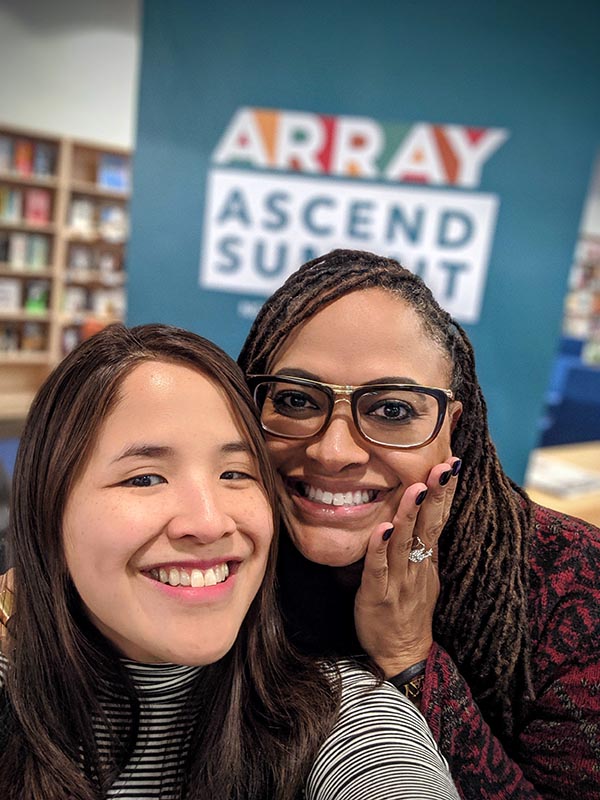 Marie, who hails from a family of cinephiles and music fans, has always loved the arts. She looks up to her sister, Philippine Star assistant editor Therese Jamora-Garceau, who played the drums for a band in college.
"I started directing in high school making films as homework assignments," Marie tells PEP.ph via email. "When I was 16 years old, I met the Eraserheads after I wrote an article for them for The Philippine Star and became their editor-in-chief for their official fanzine, Pillbox."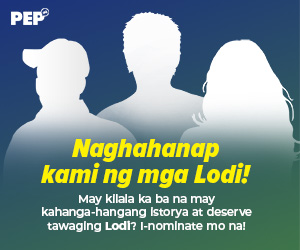 Her passion for film and music grew during her college days.
"I then took up AB Communication at the Ateneo de Manila University and was taught by Direk Marilou Diaz-Abaya and Uro dela Cruz. That is also where I met my friends and frequent collaborators the [bands] Itchyworms, Ciudad, Kjwan, Twisted Halo, and Sponge Cola because we were all part of the org, the Ateneo Musicians' Pool.
"That's also when I had my bands Boldstar and Blast Ople," says Marie, who also plays the drums.
In 2019, Marie met Ava and Mercedes Cooper, programming head at independent film distribution and resource collective ARRAY, when she helped create the program for their "Filipinx Film Fiesta" at Amanda Cinema in Glendale Boulevard, L.A.
"They saw the work I was doing with the Filipino-American film community with my workshop and screening series, Cinema Sala, and further supported it with a grant and mentorship that allowed us to expand our team and outreach during the pandemic.
"At the beginning of 2020, Ava invited me to direct Queen Sugar season five," referring to the U.S. television series adapted from Natalie Baszile's 2014 novel of the same name. The series, created by Ava, airs on the Oprah Winfrey Network, with Oprah Winfrey as executive producer.
Marie continues, "Then the pandemic hit, productions had to pivot, and I ended up directing for season six this year. It was a life-changing experience, and I cannot wait for you to watch my episode!"
Marie, who took her masters at Columbia University in New York, says it's not her first time living abroad. But she's lucky to have family nearby.
"I have aunts in New Jersey who helped take care of me while I was in film school, and I also have aunts and cousins in Los Angeles, so I always know there is a support system if I need it."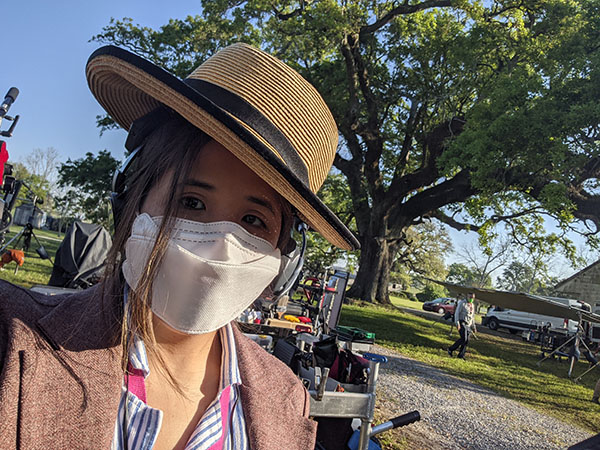 Asked what it is like living abroad, Marie says she finds it challenging. "I don't think I've ever worked as hard as I have as I've been in the States. Nothing is handed to you and competition is fierce. I had to start from scratch and work twice as hard just to be in the game because the best talent in the world is here along with me.
"And since we don't have help in the household, I now have to factor in my day cooking, cleaning, laundry, taking care of the baby, grocery shopping, and so there's no rest. It's a major team effort with my husband."
As for the three places to visit when you're in L.A.?
"Joshua Tree, Big Bear Lake, and Bestia for steak," Marie enumerates.
WILLIAM ELVIN IN Hong Kong
Singer-songwriter and creative writer William Elvin moved to Hong Kong in 2014 and has been living there since.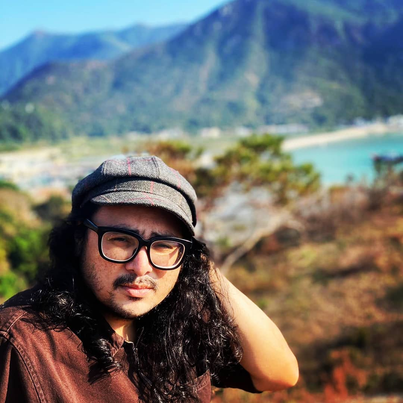 He recently signed a recording deal with O/C Records in the Philippines, and with their support and help, he will be writing and recording music from Hong Kong.
As a young boy, William became interested in writing and music, thanks to his mom who was a songwriter.
"I always was fascinated with the art of songwriting," he tells PEP.ph via Facebook Messenger.
"When I grew up, I got into writing fiction as well, which eventually developed my love of theater and currently, filmmaking."
William released his first short film last month.
As for signing up with O/C Records, William says, "I've always produced my music independently, and was lucky to have reached an audience via my theater work, such as the musical Mula sa Buwan, and now I am very excited to be working with the awesome people at O/C Records. I am thankful that modern technology allows collaborations between artists even when overseas."
The first thing that struck William when he moved to Hong Kong was the culture difference. The Philippines was under the Spanish rule, while Hong Kong used to be a British colony.
He explains, "Hong Kong has a rich and intricate history, which is very different from the Philippines, which, of course, is also fascinating in its own way.
"It took me a while to adjust to Hong Kong locals' customs and social cues, but I am happy I have a few local friends now who helped me get through that."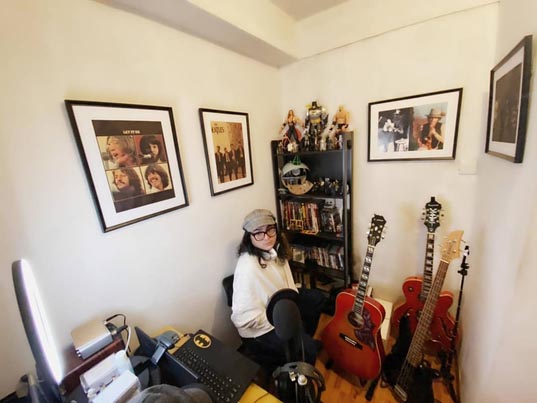 William, who is a writer for a press relations company by day, works on his creative projects–music, fiction, films—at night.
"Then I spend time with my wife after, and on weekends. That's my daily and weekly routine."
He says while there are many places in Hong Kong one can go to, it really depends on your interest.
"If you're looking for high-end shopping, Central and Admiralty area, or Tsim Sha Tsui would be the right place. If you're looking for cheap shopping, there are lots of night markets in Kowloon.
"If you're just after the tourist spots, you'd never go wrong with The Peak and the Giant Buddha in Ngong Ping."
He adds: "But personally, I prefer serene, quiet places, so my three go-to locations are: Discovery Bay, Ma Wan, and Tai O Fishing Village."
MAITA PONCE in Hangzhou, China
"I ran away with the circus. No kidding," theater actress and stage performer Maita Ponce tells PEP.ph in her email.
"Right now I am singing in a resident circus show in Hangzhou called X: The Land of Fantasy."
But this is not just any circus show. In fact, Maita is among the cast of Cirque du Soleil's production that reopened in June 2020 in the capital of Zhejiang province in China.
Maita moved to Hangzhou in January 2019 to begin the creation process of X: The Land of Fantasy.
"Musical theater is a great outlet for me," she tells PEP.ph. "But I also enjoy making music, writing, taking photos, painting and drawing, sewing, makeup—wide range of creative endeavors that challenge me… I'm into that."
Maita was already based in the U.S. when the opportunity to join Cirque du Soleil came up during a vacation in the Philippines.
She tells PEP.ph, "I was visiting Manila that time and I was in Starbucks waiting for my daughter to finish her kindergarten class.
"I was working for a Philippine TV/Production Company based in California and was also doing theater on the side.
"An old friend sent me a message with the casting call ad of Cirque du Soleil's new show in China. I took a chance on it and sent my audition application and they got back to me right away. It happened quite fast."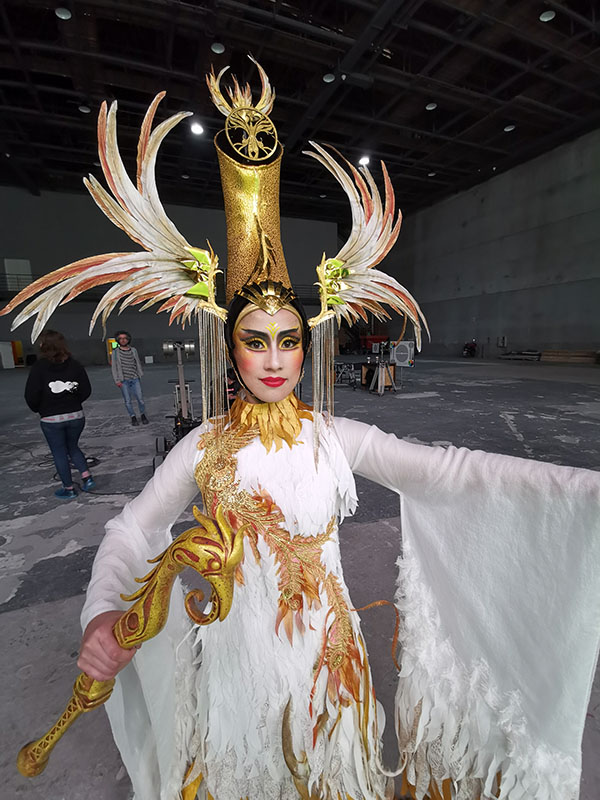 She now plays The Queen in the production.
Maita has gotten used to living and working abroad.
"I was 23 when I first left my mom's house and the Philippines to live alone and work abroad," she says of her work stint in Hong Kong.
"I had a rough adjustment period. The homesickness, separation anxiety and living in a foreign country where English isn't the primary language were already overwhelming on their own.
"So all of these things happening at the same time didn't help at all. But I learned to cope and learned to get out of my comfort zone and eventually, found the joy in it."
Maita notes that she always experiences an initial culture shock whenever she moves to a new place.
"I notice the differences in how people relate to one another," she explains.
"In the U.S., for example, when I moved there, I wasn't used to engaging in a lot of small talk with strangers. But it is actually the norm for them especially in the service industry. Coffee baristas, cashiers, Uber drivers, they all ask how you are doing and I wasn't used to that.
"In Asia (at least in the Philippines, Hong Kong/China) if someone asks that, it would sound creepy, like, 'What do you want from me?!'
"I think Asians are more private and has less personal interaction."
But Maita confesses, "I have learned to appreciate the random checking in from strangers that are actually very helpful for my mental health. I have collected a lot of unique interactions with people in California."
A typical day for Maita starts late because it also ends late, she says. "I do shows every day at 7:30 p.m. The most number of shows I do in a day is two and the earliest show is at 3:00 p.m."
She usually wakes up at around 8:30-9:00 a.m. then goes to her Chinese class. "I am now able to order in Chinese, have small conversations and read and write Chinese characters (simplified)."
If she doesn't have Chinese class, she does ballet class in the mornings. "After class, I go home to have lunch, take a nap, do some rollerskating."
By 3:00 p.m., she starts putting on her make-up while watching a Netflix series.
"Living in China also means having the essential VPN to access Google, YouTube, Facebook, Instagram, etc.
"At 4:15 p.m., after signing in, I do my sound check in the theater. At 7:30 p.m., we do the show."
After the show ends at 9 p.m., Maita heads home and sometimes cooks with her trusted circle of friends who come from different countries. They try out new recipes and have themed dinners and brunches.
Maita tells us the three must-see places in Hangzhou.
"The popular West Lake or Xihu and the Longjing tea plantation right beside it.
"Going to local restaurants for authentic Chinese food (my favourites right now are this very small shack that sells the best Rou Jia Mou [a Chinese hamburger], Xinjiang style lamb skewers that fall of the bone, and the famous Quanjude Beijing roast peking duck).
"Last one would be the traditional Chinese massages. I love those Chinese foot massages where they have different types of herbal soak, and scrape off your dead skin. They also do that for the whole body, cuobei.
"I also love the traditional Chinese scraping massage guasha. It leaves really disturbing red marks on your back after a treatment and it looks like you got beaten up by someone but I swear by this treatment."
WHAT MAKES FILIPINOS CLICK WITH OTHER NATIONALITIES?
PEP.ph asked Marie, William, and Maita what they love about Filipinos that make them bond easily with other nationalities.
Marie says, "Hospitality, thoughtfulness, work ethic, English proficiency, and the ability to laugh."
William adds, "I believe there is innate warmth in Filipinos, and it helps us connect to different cultures—which is very important in a melting pot such as Hong Kong."
For Maita, she misses one thing.
"I love and I miss Filipino humor sooo much. One thing I know I will never lose wherever I go is my Pinoy humor.
"It's also sad when I come up with a pun and I wanted to share it with someone here but then no one would understand. Either I save it for when I am with a Pinoy friend or I put it out there on social media."
COPING WITH COVID-19
Just like the rest of the world, these artists also had to deal with how the pandemic affected not just their work but also their living situation.
"COVID was difficult for me as an artist. I really felt non-essential," laments Maita.
And though she is not grateful for the virus, she underscores that she is grateful for the free time that she got because of the pandemic.
"I got to spend a lot of time with my daughter and my family in the Philippines.
"Because there was so much free time, I made a lot of music and recorded songs with my friends."
She says she has been making music with William Elvin since 2011.
Maita and Angel Adedokun, an artist in Oakland, California, collaborated on a few original songs remotely. Their song "Sunshine" is on YouTube.
She also worked on a song with London musical theater actress Kristine Diaz.
But most importantly, "I also got time to reflect on what really matters in this life and able to let go of things that do not serve me anymore. I Mari Kondo-ed my life."
William says the biggest effect COVID-19 has had on him is the constant worrying about his family and friends back home.
He relates, "Thankfully, the COVID-19 situation is a lot better and more managed here in Hong Kong now, but because my parents and a lot of my loved ones are in Manila, there's this consistent anxiety every day.
"As for my art, I haven't had live performances in front of audiences in a while, and I certainly look forward to performing in front of crowds again when the pandemic dies down."
Marie, who with her husband has her own production company, Indie Pop Films, says things have not changed much since they've always worked from home.
"We've spent the last year developing our slate of Asian-American projects that we will pitch in 2021.
"Our last season of Family Style, a digital series with Warner Bros / Stage 13, was also in the middle of production when the shutdown happened, so we ended up wrapping up the show over Zoom."
HOME SWEET HOME
Do they miss the Philippines?
"I do miss the Philippines, but I miss being with my daughter more," says Maita. "I feel a lot of ambiguity towards the Philippines right now. While I still consider it home, I feel frustrated about certain things. I believe that must be said."
She has turned to roller skating, drag make-up, and baking, among other things to keep homesickness at bay.
"I owned a pair of roller skates when I was a kid, but I was not allowed to use it outdoors. So it was kind of hilarious growing up and rollerskating indoors."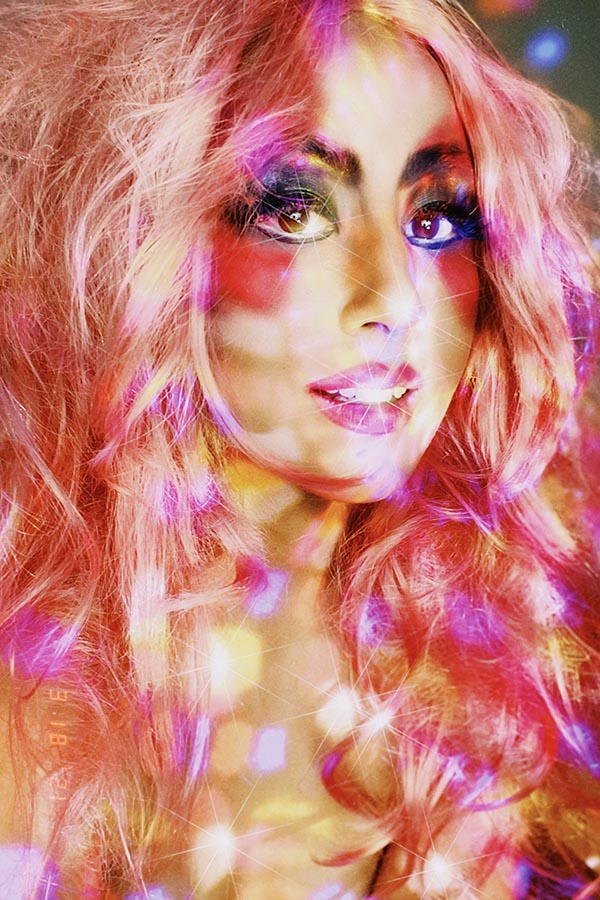 She also loves American drag queen RuPaul so much, as she says, "I am interested in drag—the whole process of transformation and make-up."
She adds: "My recent fascination is making the flakiest croissants… It takes two days to make and two minutes to eat, it's ridiculous. I am passionate about taking skateboarding photos. I don't mind lying on the street and waiting for the perfect time of the day to take a really cool shot."
As for Marie: "I always miss the Philippines, especially my family, friends, beaches, and the music scene.
"The only things that help me combat homesickness are cooking my fave comfort foods (sinigang, arroz caldo, kare-kare) and calling my family over Facebook messenger."
The same is true for William.
"Yes, I do miss the Philippines a lot! This is the longest time I haven't been home, and I often visited Manila before the pandemic. To combat homesickness, me and my wife always eat Filipino food, especially our favorites menudo, sinigang and lumpiang shanghai."
We are now on Quento!
Download the app
to enjoy more articles and videos from PEP.ph and other Summit Media websites.
Your extraordinary story has been submitted.