Quick question for all the ARMYs out there: As an official fan of BTS, how have you shown your love for RM, Jin, Suga, J-Hope, Jimin, V, and Jungkook?
Chances are you've been collecting all the merch you could possibly find. Maybe you've even gone the extra mile and have gotten a BTS-inspired tattoo, or have decorated your room with all things Bangtan.
For Pinay Etang Reyes, her BTS fandom has gone beyond collecting merch and attending concerts.
In fact, in an exclusive email interview with Cosmopolitan Philippines, she shared that she designed her own car with decals, bought luxury dinnerware, and even created a special room in her home to store merch, all in the name of BTS. Keep reading to know more.
When did you start becoming a fan of BTS and what do you love most about them?
Etang: "My being a fan of BTS is a beautiful and [continuous] journey. I noticed this septet in 2014 because of my niece and students. I was a silent watcher, a casual listener of K-pop music.
"I wasn't a passionate and active ARMY then. In 2016, I got into heavy K-drama watching. I saw their comebacks and their performances in American TV shows. But my journey didn't officially begin until early 2018.
"Their album Love Yourself: Answer changed all that. It drew me to the group intently. The message of the campaign resonated with me powerfully.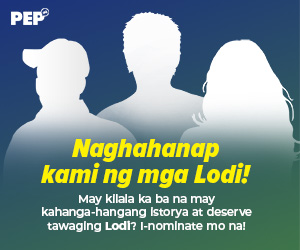 "Because of BTS, I've realized that I need to love myself for who I am and not find happiness through people's validation. [They] taught me to stop looking at myself through society's perspectives.
"I began knowing not just their music and artistry. but their characters and personalities which made me love them."
"To be honest, I never would have expected to still be a fan girl at the age of 40. I am so glad to have seen many women of my age (and even older) who share the same admiration for the septet."
"There are so many reasons to love BTS. They inspire me and make me a better person. Every song [and] concert has a message. It can be a simple declaration of solidarity that is relatable across all ages, or the universal meaning of love. Plus, each video I watch is so entertaining thanks to their incredible [dance] moves. It is a bonus that they are handsome, cute and youthful!
"But more than the visuals, BTS [has] an inspiring story. Their hard work, dedication, and love for music and [their] fans are truly admirable and worthy of emulation.
"I love how they take every opportunity to mention ARMY and make us feel like we are family. That we are part of their journey and success."
What made you decide to have a BTS-inspired car?
Etang: "I wanted to express my fandom by partially designing my car with BTS decals. I only wanted a palm-sized decal, but my ever-supportive husband came up with the idea to occupy the entire car hood.
"Whenever the car is on the road, I take pride that I am part of something good and inspirational. I am proud to somehow promote the group and create awareness to those who have not heard about BTS yet.
"What I like most about the car is that it gives me the happy feeling of travelling with BTS on the road, although not physically."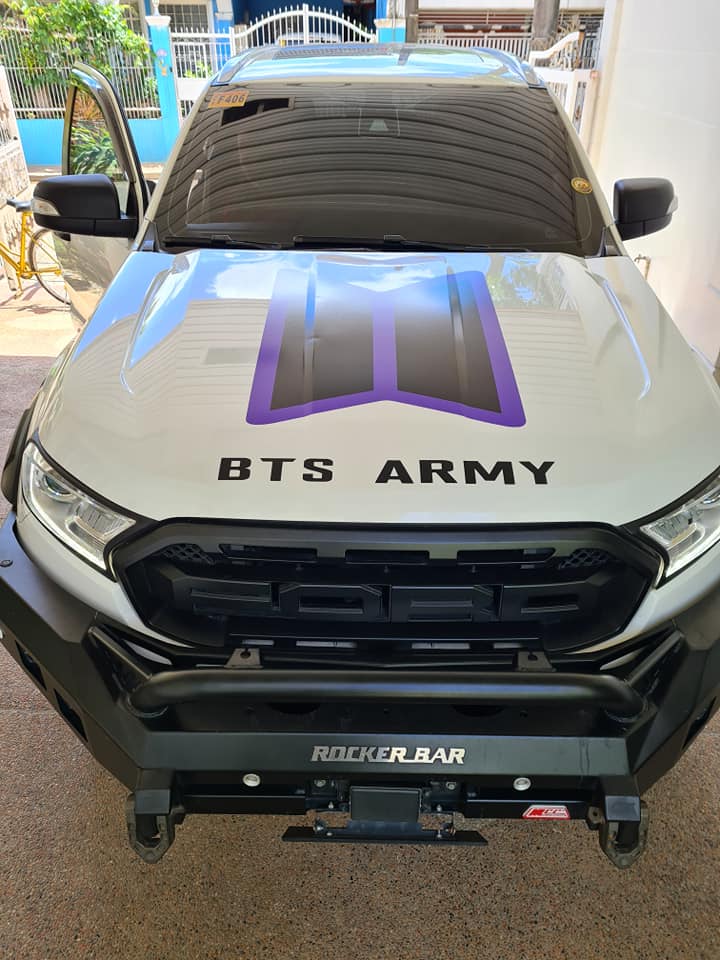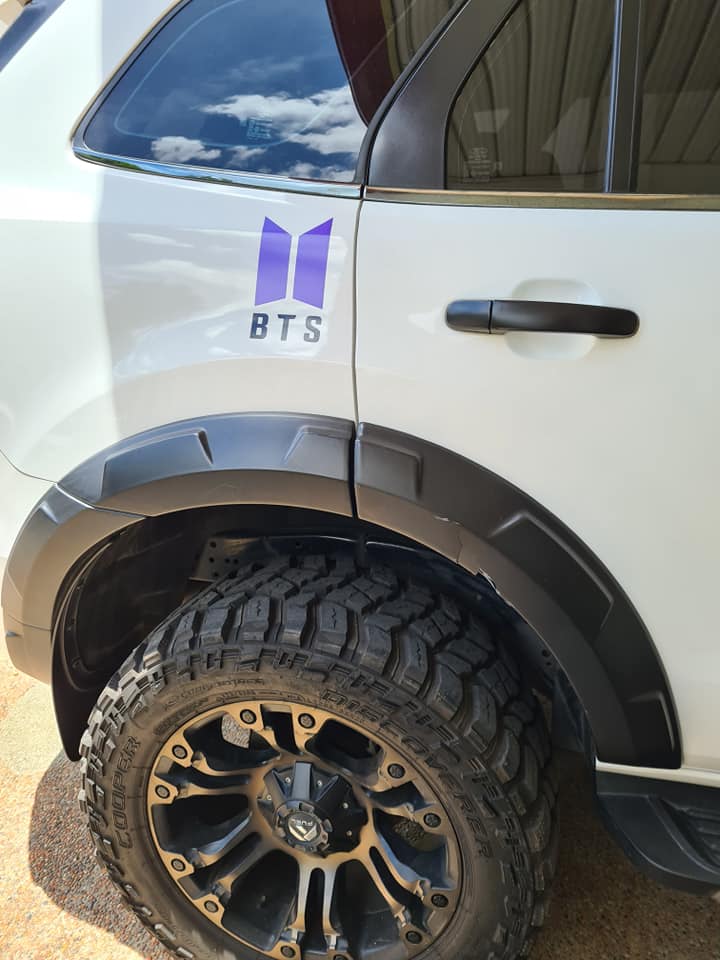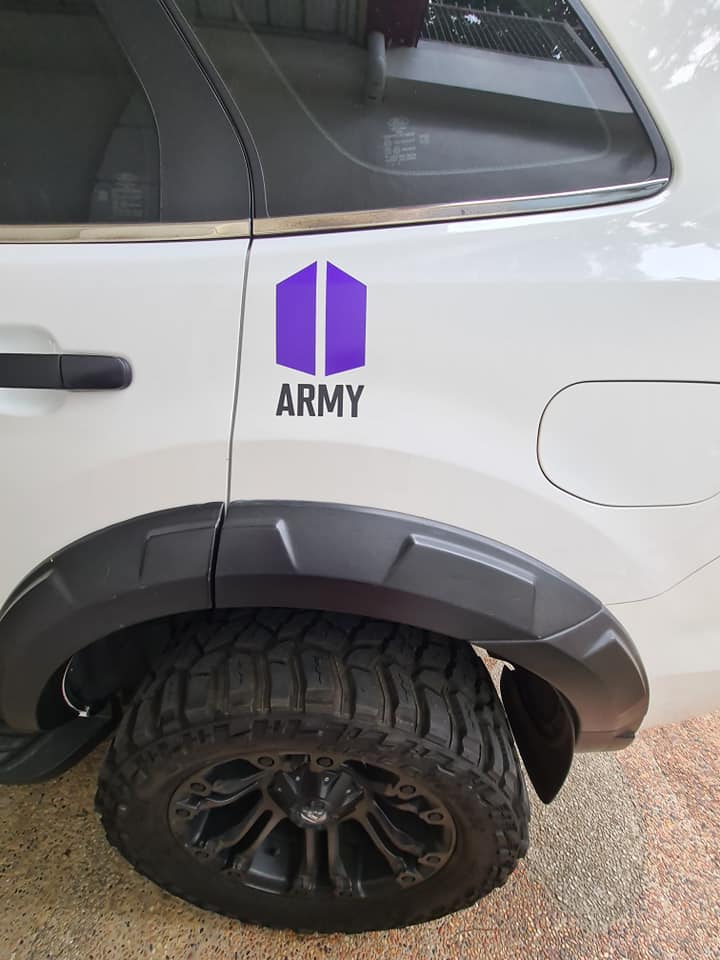 Tell us about your BTS dinnerware.
Etang: "The dinnerware is an official merchandise. It is a collaboration between BTS and Kwangjuyo-Korea's leading brand of luxury ware. Both share the same distinct feature: outstanding and artistic.
"I saw and ordered it online from an authorized seller in Korea. It has been a far-fetched dream of mine to personally dine with BTS, so the dinnerware sets give me that feeling of dining with them.
"For the set of seven that I bought, it has cost me around PHP85,000. The table runner, valances, and aprons were all made-to-order."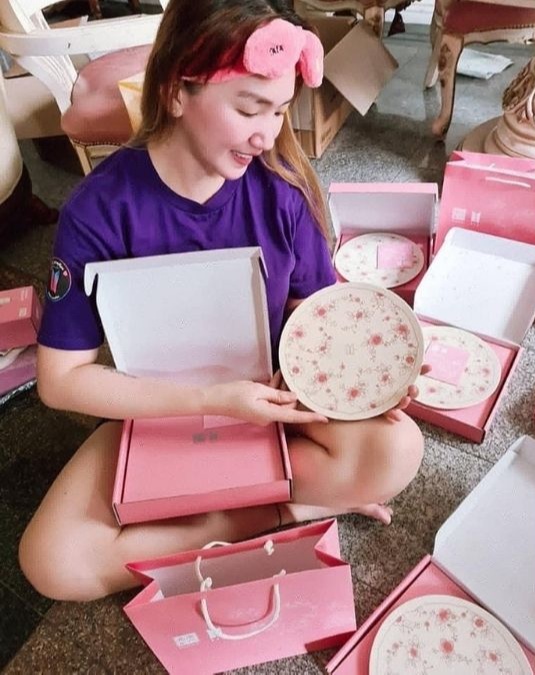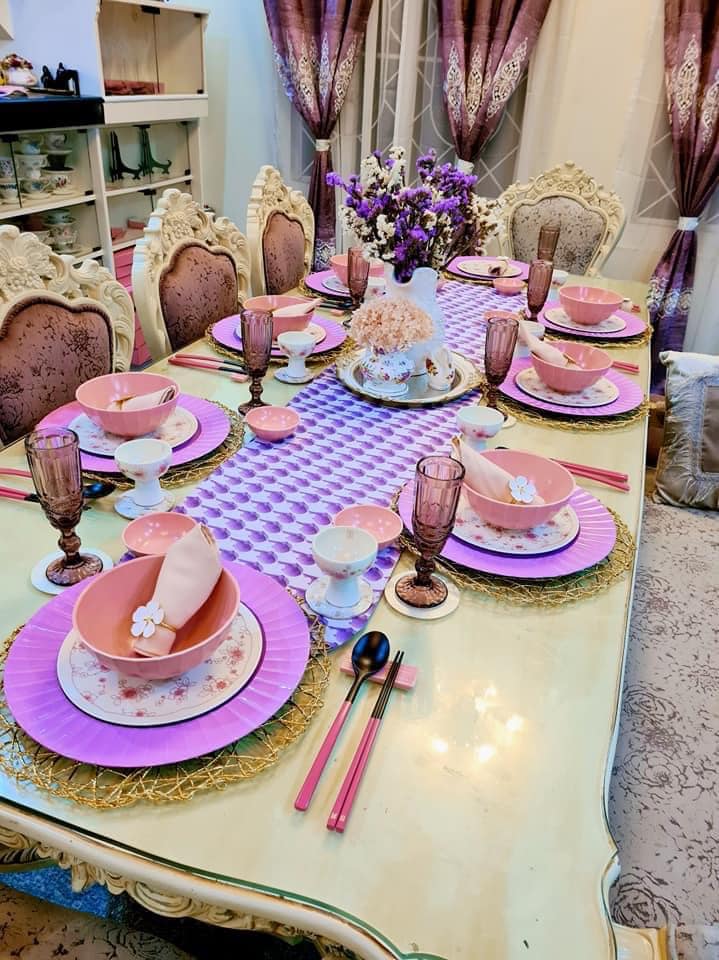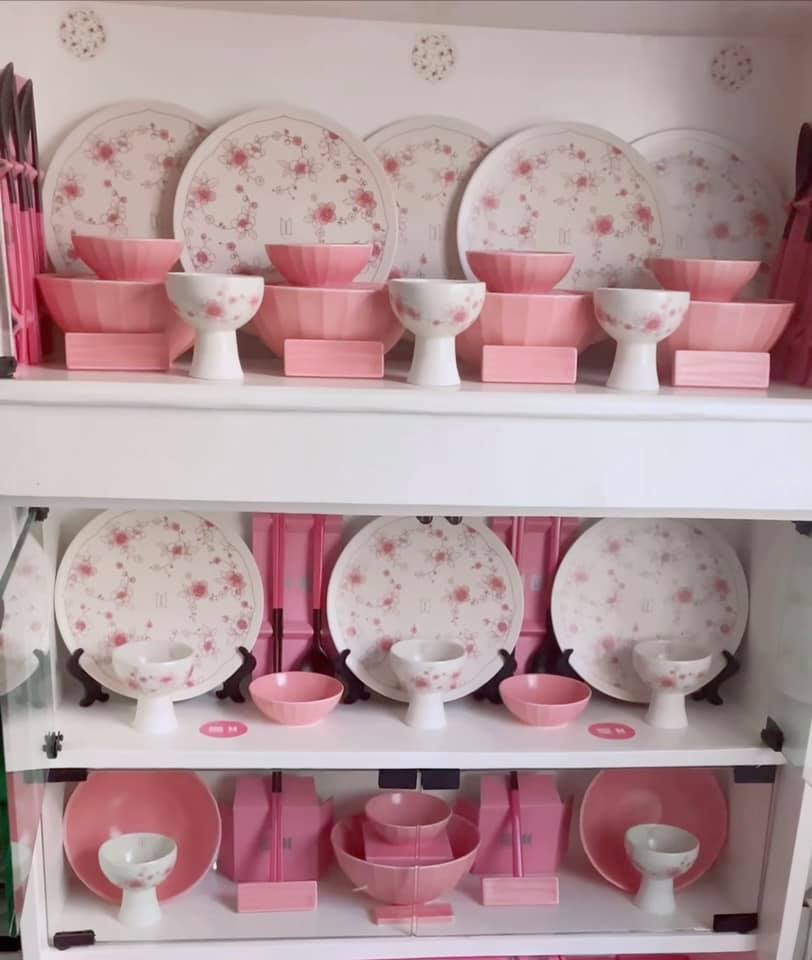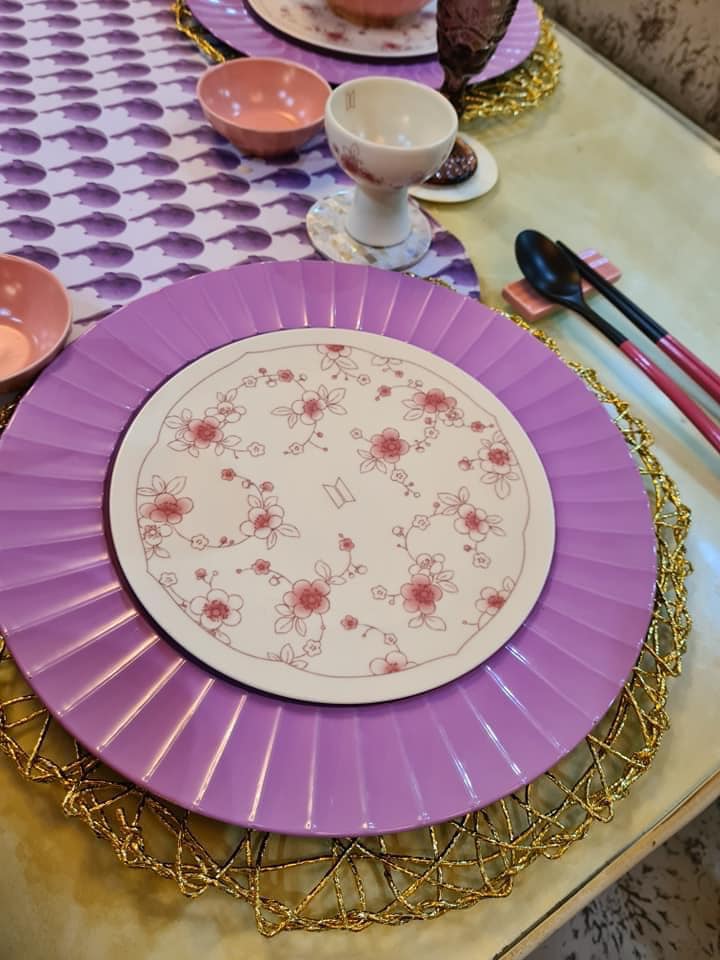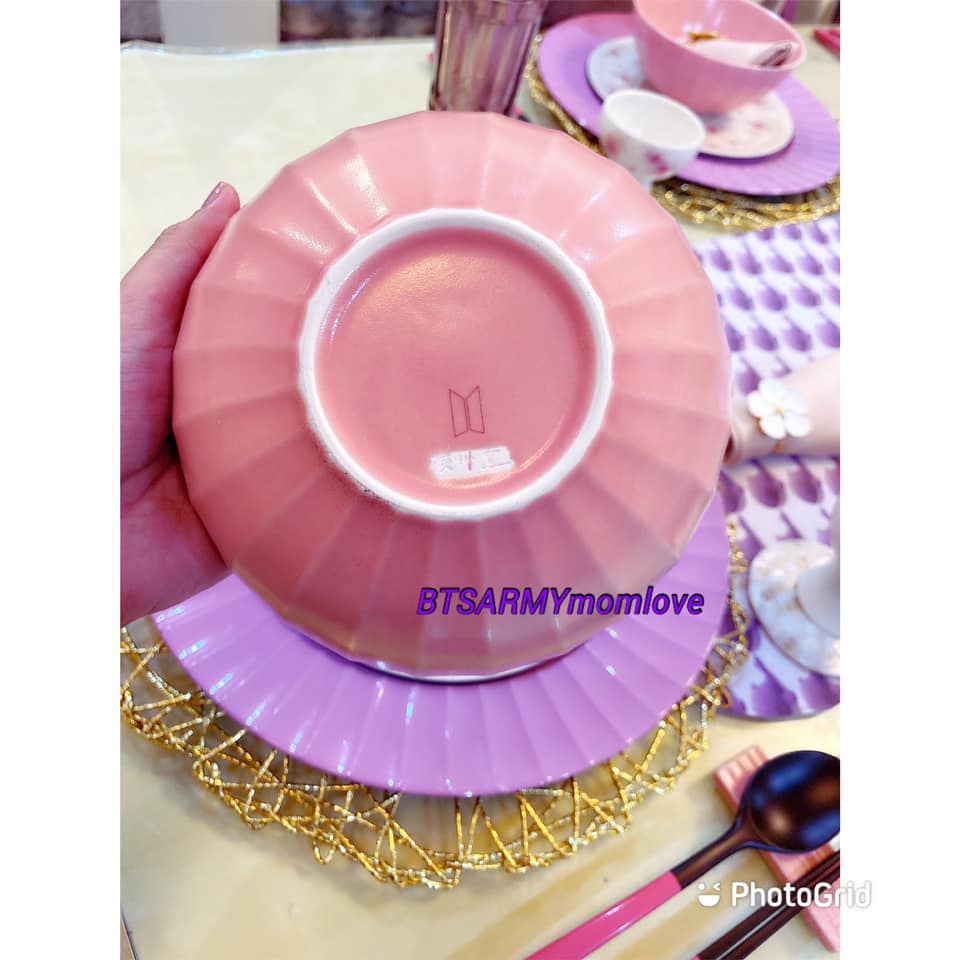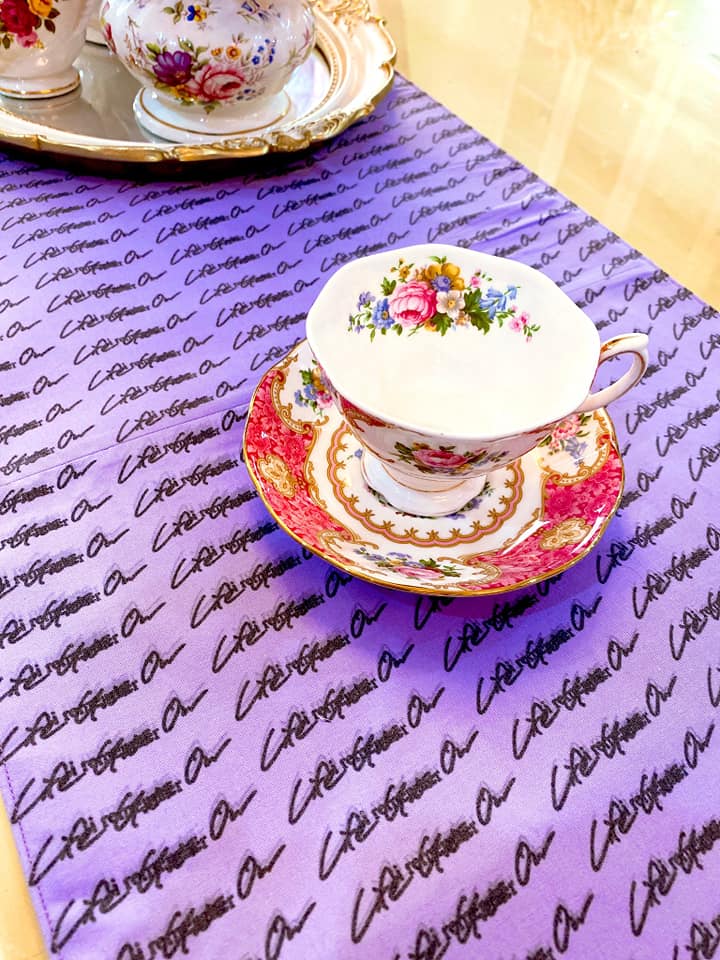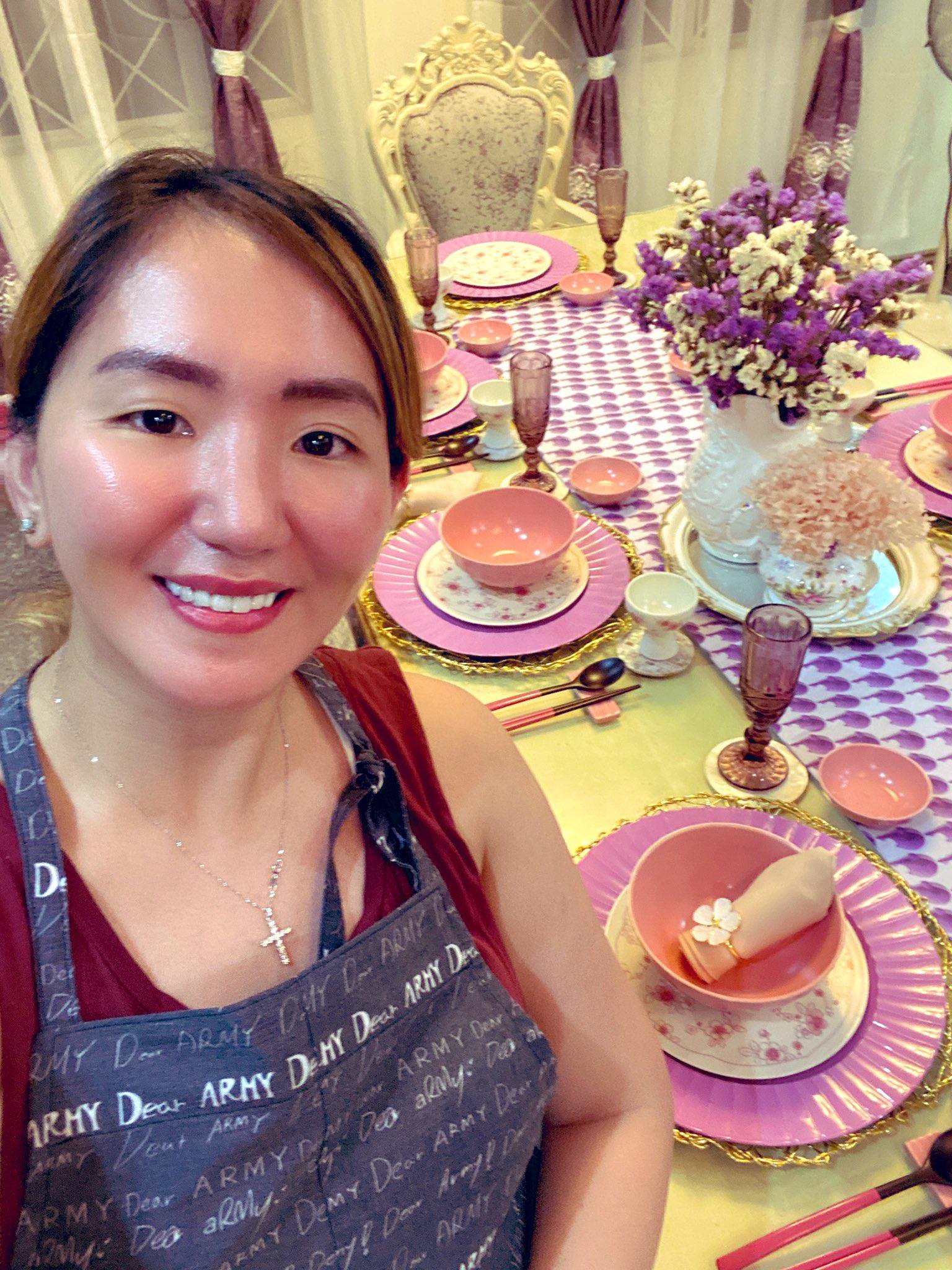 What can we find in your "BTS Room"?
Etang: "The BTS Room is not actually a bedroom but one entire room exclusively for all my BTS merchandise. From the mundane things to collector's items, I consider it my happy and relaxation room. You can watch videos, listen to songs, and read everything about BTS in there."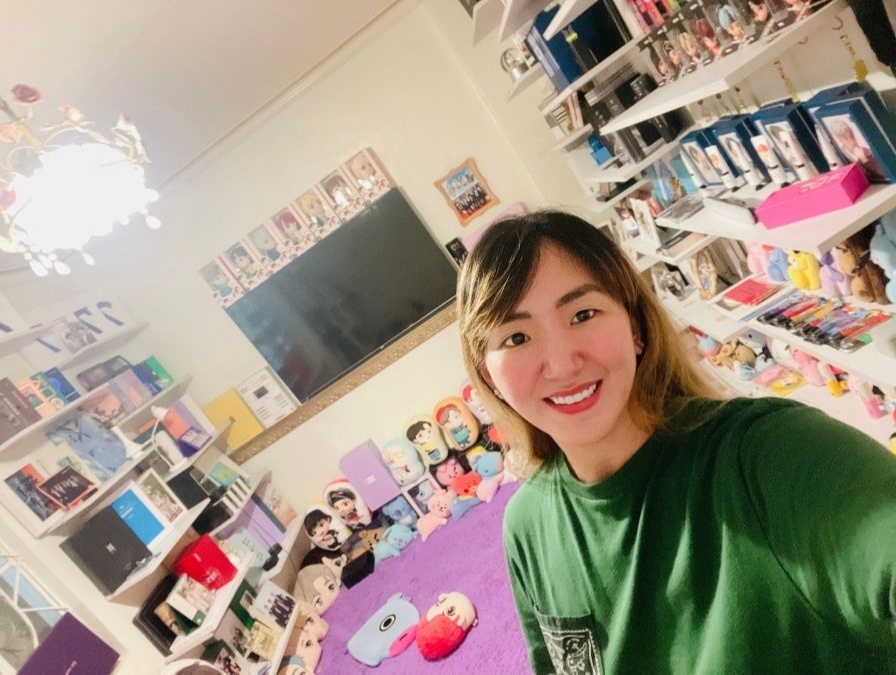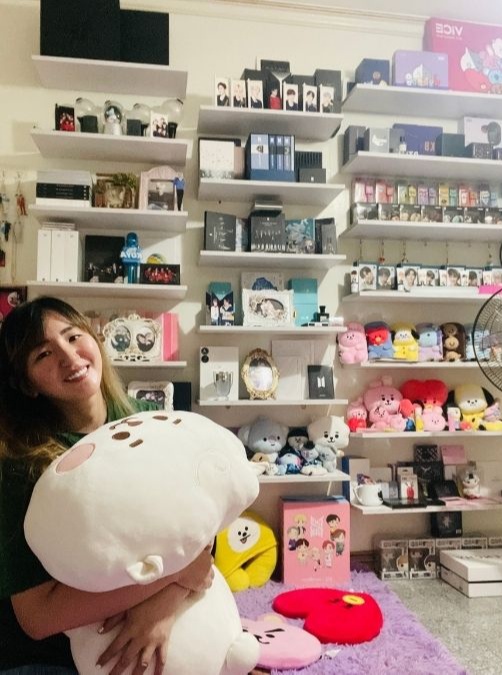 Around how much have you spent in total on your BTS fandom?
Etang: "I have probably spent more or less PHP2.2M already on all things BTS, including events and concerts.
"It's a considerable amount, but personally, it is not so much about the money but the pure happiness you get from being an ardent follower of a highly inspiring group.
"By being a fan, you also inspire others who derive happiness and inspiration seeing these BTS stuff.
"You share and multiply the joy. These moments that I get now, will be the same beautiful memories i will be happy to cherish in my twilight years. It will forever be etched in my heart."
What's the best thing about being an ARMY?
Etang: "I feel loved by BTS even if they barely know me. I can really feel their genuine love for the fans. There is that sincerity and it's like I have formed a relationship with them. And we [the fans] all feel this way. They bring light and happiness! In our current situation now, it's amazing how a group of musicians inspire and motivate people of diverse backgrounds through their personalities, music, ideals, and dreams.
[In return], I also try to bring light, happiness, and positivity to others. I get to know other people who share the same passion as me but with a different background. BTS is there as the ~unifying~ factor."
"Being an ARMY transcends being merely a fandom. Beyond social media, ARMYs also extend its love into offline projects-many of which are charity-focused that mirror BTS' philanthropic efforts.
"These seven amazing and adorable men speak to my heart and mind. I've never seen such genuinely kind, warm, and loving personalities like them."
***