Just a short hour-and-a-half flight away from Manila, Hong Kong is a top-of-mind overseas destination for Filipino tourists.
From popular theme parks to Michelin starred-restaurants, Hong Kong offers a dizzying array of activities for everyone.
To help Pinoys who are planning to visit (or revisit) Hong Kong, Philippine Entertainment Portal (PEP.ph) interviewed 24-year-old Jimcy Labio, who has been living and working in Hong Kong since 2018.
Jimcy initially moved to Hong Kong to pursue her postgraduate studies. But as she got to know the local culture, lifestyle, and corporate world, she decided to stay.
"Despite Hong Kong's fast-paced and bustling lifestyle, I can't get enough of the vibrancy and eclectic life the city has to offer," says Jimcy, who currently works in public relations and marketing for a Hong Kong-based UK development and finance firm.
"Being here has pushed me out of my comfort zone and has opened me up to a whole new world of experiences and friends that I never would have met if I stayed in the Philippines. It's always an adventure, and I'm excited to see what else Hong Kong has in store for me," she adds.
Here are some of Jimcy's tips for anyone who wants to enjoy a memorable vacation in Hong Kong:
1. WHERE TO GO BASED ON THE SEASON
Visiting during the summer? Head to the Big Wave Bay Beach at Shek O for a bit of sun, sand, and surf. "It has a quaint neighborhood that has interesting spots for photos, aside from the beach itself," Jimcy says.
During cooler months, go on a hike at Lion Rock and Dragon's Back, where a breathtaking panoramic view of the city awaits at the summit.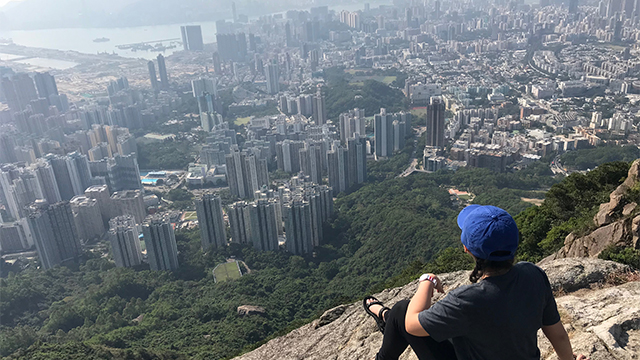 For year-round fun, tourists can also visit Monopoly Dreams. It is a theme park inspired by the popular board game, located at The Peak Galleria.
2. WHERE TO EAT AUTHENTIC LOCAL DISHES
Tourists shouldn't miss out on local favorites like char siu (Cantonese pork barbecue) and siu yuk fan (crispy roast pork on rice).
On finding one of the best char siu in the city, Jimcy says, "You can always find good char siu places in Hong Kong, but if you want to try something affordable and delightful, visit Sun Kwai Heung at Wan Chai for beautifully caramelized and juicy char siu."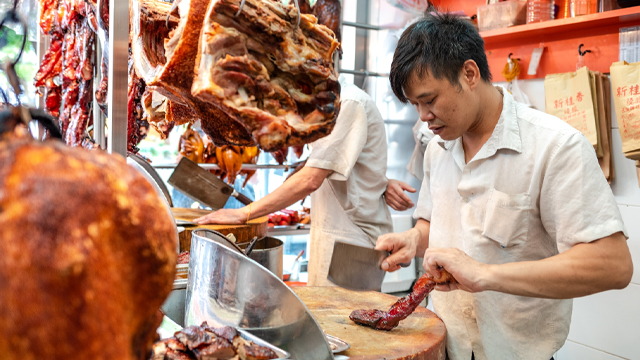 Jimcy also recommends the dumplings by Michelin-starred eatery, Cheung Hing Kee Shanghai Pan Fried Buns.
To cap off a meal, try desserts like put chai ko (red bean pudding cake) and sweet soup desserts in black sesame and mango pomelo.
When you're ready to settle your bill, try this tip from Jimcy: "If you want to get the bill, simply say, 'maidan,' or do a hand signal of you writing (this is their signal for 'bill, please'), as this signifies you signing a credit card slip."
3. WHERE TO GO SHOPPING
Jimcy says there's "an underrated shopping in hotspot" in Mong Kok: Argyle Centre.
"[It] has the best bargains for clothes, shoes, accessories, bags, and the like. It's sort of an equivalent to [the] Taytay tiangge in the Philippines," she says.
If you're in the mood to splurge or just want to do some window shopping, visit K11 Musea. It's a new cultural-retail destination that houses several international luxury brands including Alexander McQueen, Balenciaga, and Chanel.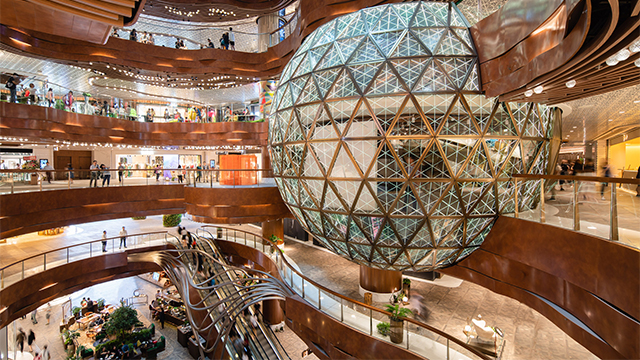 4. WHERE TO GO ON A PUB CRAWL
Since Hong Kong has one of the liveliest nightlife scenes in Asia, Jimcy suggests going on a pub crawl. "Hong Kong has a lot of pubs that make you feel like you're in a different space altogether," the Pinay says.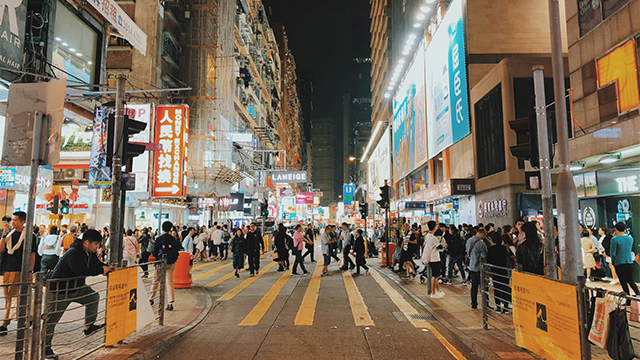 "My top [recommendations] are the pubs in SoHo and speakeasies such as J. Boroski, which has a unique concept of the bartender mixing up a drink based on what you feel like having, and Le Boudoir, which has a sleek and European feel to it coupled with neon lights," she says.
To get around, you can ride a bus or hop on and off the various Mass Transit Railway (MTR) stations across the city. Download the Citymapper and MTR (on Google Play and Apple Store) apps to your phone so you can keep track of transport routes, bus stops, and ETAs (estimated time of arrival).
When it comes to safety in Hong Kong, Jimcy assures her kababayans that there is nothing to worry about, but it helps to stay vigilant all the time.
"As an expat living alone in the city, I've always felt safe when walking the streets. When going for a night out, I usually go home very late and it's never been a problem for me," she says.
"Streets are always well-lit and there are people outside practically 24/7. [Forms of transportation] such as buses and minibuses are also available at night once the MTR closes, so getting home is not a problem," she adds.
If you're planning to visit for the first time or for a return trip, Hong Kong is ready and waiting for you.
This article was created by
Summit Storylabs
in partnership with HONGKONG TOURISM BOARD.
Follow HONGKONG TOURISM BOARD
Website
https://www.facebook.com/DiscoverHongKong
Read the story? Tell us what you think!
How and where can I get this?