Celebrities are expected to look their best off camera, and some do it with more panache.
Take Kim Chiu as an example.
When the Kapamilya actress left for Europe with her boyfriend Xian Lim a week ago, her airport OOTD was perfection from head to toe.
Kim wore a comfortable ensemble fit for long-haul flight—a black and white Houndstooth Fantaisie Jacquard knit pants and Fantaisie 30 Montaigne Jacquard knit sweater, both by French luxury brand Dior.
Arriving at the Amsterdam Airport Schiphol, the main international airport of the Netherlands, the Kapamilya actress tapped her phone and posted, "When you're literally on vacation mode but the travel time is 25 hours!!!! Few more stops then tadaaahhhh!!!! Can't wait!!!!"
Her choice of footwear was a pair of Alexander McQueen sneakers, and her bag, a Louis Vuitton on-the-go tote giant Monogram bag, can accomodate her travel essentials throughout the flight.
Her followers even noticed her beautiful hair.
One of them commented, "Love your hair color. Ang ganda po."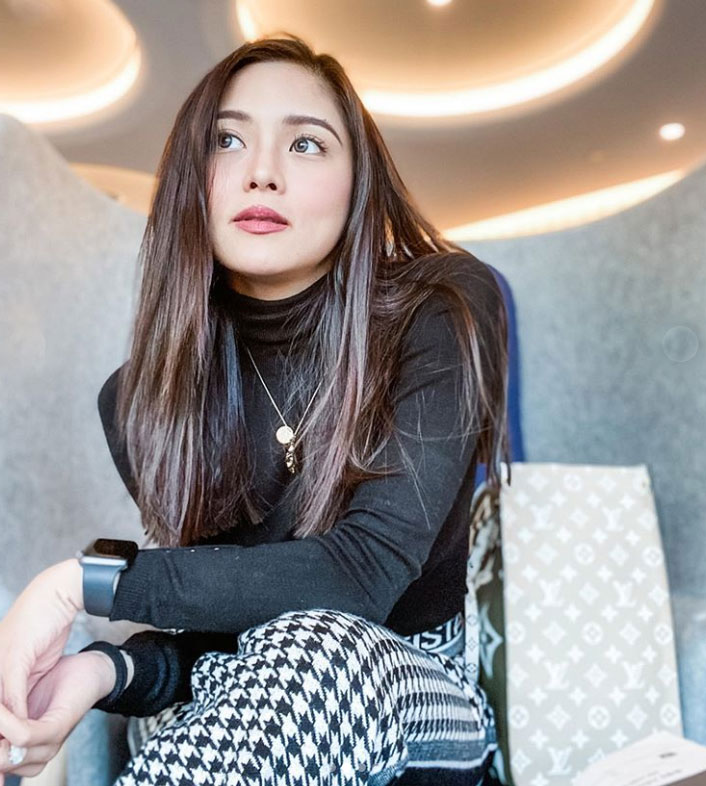 And to look perfect from head to toe a la Kim Chiu, you need at least half-a-million pesos.
Her pants cost US$2,900 or PHP148,336, her sweater is priced at US$2,150 or PHP109,973, and her giant tote has a price tag of US$3,590 or PHP185,574, based on brand's website and the current exchange rate.
And to achieve that glow, travel with your special someone.
One of Kim's posts was dedicated to her favorite travel buddy Xian.
It read (published as is), "Collecting memories together!!! Anywhere in the world with you!
"thank you for keeping up with me para tayong nag amazing race, run here run there, train ride after train ride, city tour, change city almost everyday with you carrying all our luggage and taking most of my photos and videos nadin!
"hihi indeed one of the most memorable trip we had!!! Tenkyew!!!"