Halloween time is here!
It is one of those seasons where the whole family can play dress up and put on their best family costume ensemble.
Here are some of this year's best ones:
RYAN AGONCILLO AND SON LUCHO: Father-son costume
The father and son go twinning, and become "each other's halloween costume."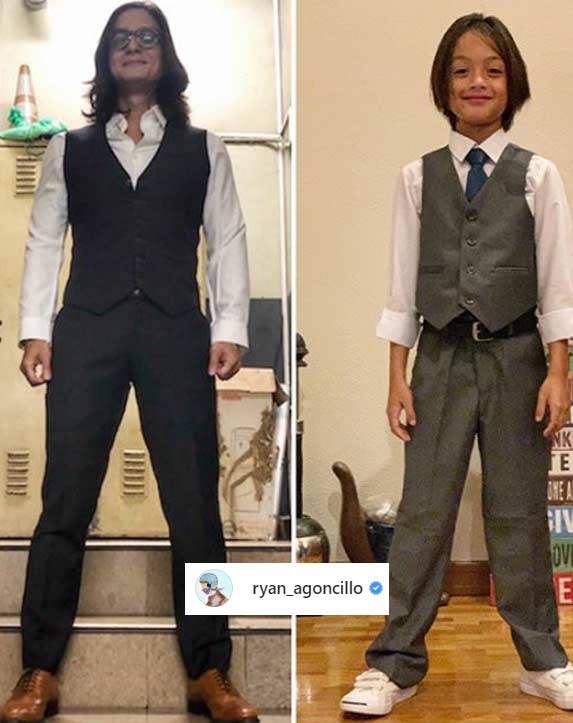 VINA MORALES AND DAUGHTER CEANA: "sugar skull"
The singer-actress and her unica hija tour the Sensoji Temple in Asakusa, Tokyo in their sugar-skull make-up.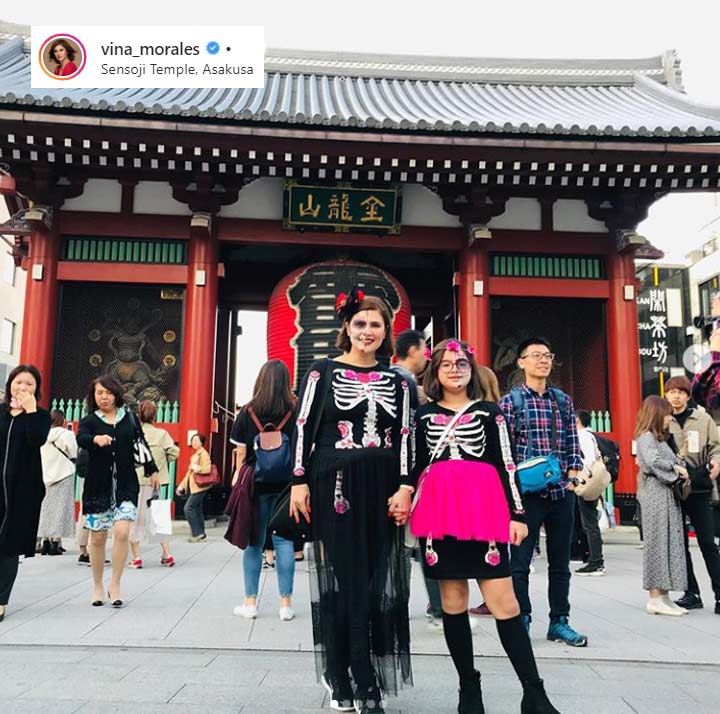 The Gonzalez-Intal family: Moana and the Monster Squad
Along with celebrating Halloween, October is the birth month of Bianca Gonzalez and JC Intal's daughter Lucia and Carmen.
And so far, most of their birthday parties have been costume-themed.
For Carmen's first birthday, the family become their little own monster squad with Bianca as a Mummy, JC as vampire, and Lucia as a witch.
The birthday girl is an adorable little pumpkin.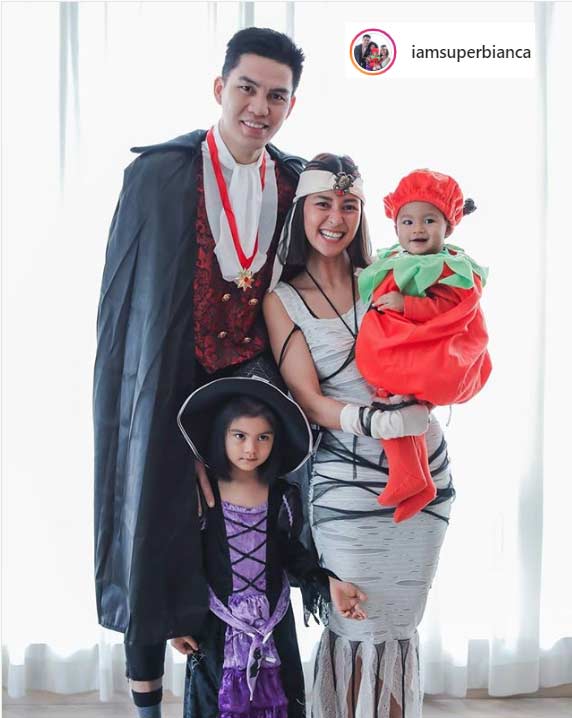 In another occasion, Bianca and JC gamely dress up as characters of Disney's Moana for the neighborhood trick or treat.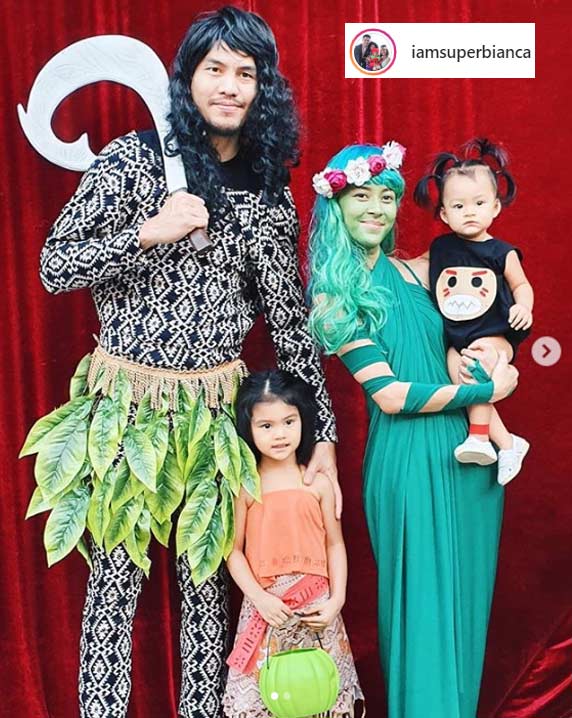 The Uy Family: The Beatles
Uy siblings Liz, Vince, and Laureen team up with little Xavi to become their own version of the iconic band The Beatles.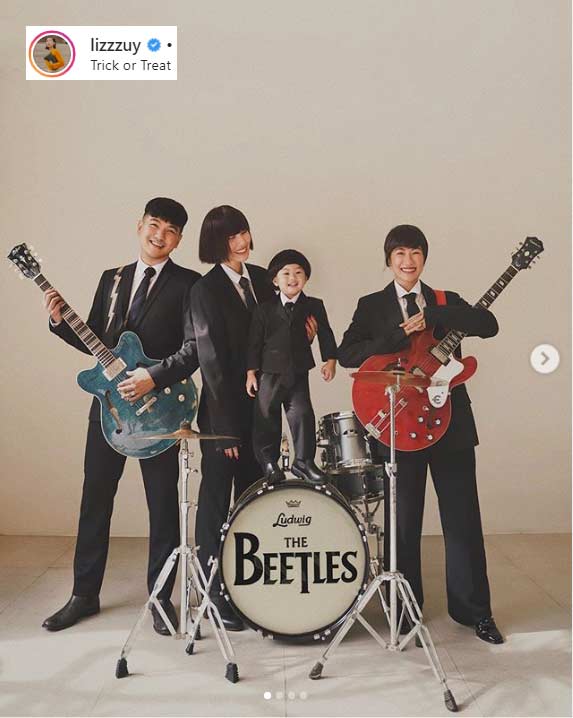 THE DAZA-SEMBLAT FAMILY: royal family
Leave it to Isabelle Daza to come up with the most adorable costume ideas for her son Baltie.
This year, the one-year-old boy pairs up with Isabelle's longtime nanny Yaya Luning for Halloween.
Baltie is the mini version of Prince Philip, Duke of Edinburgh, while Yaya Luning is Queen Elizabeth II.
Presenting, Her Majesty and His Royal Highness.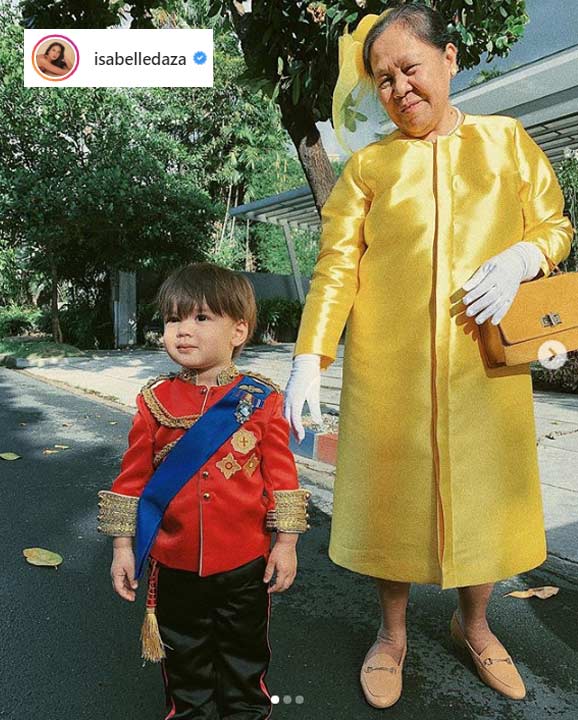 The Soriano-Dee Family: Victorian Vampires
Bea Soriano and Eric Dee's kids Braeden and Billlie are totally into their Victorian-inspired vampire costumes.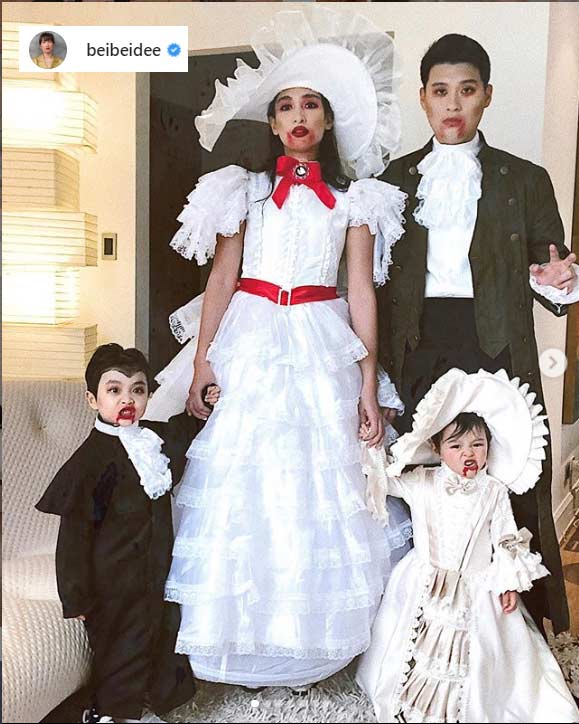 The Lee-Go family: The Simpsons
Baby Blanca's arrival on October 1 is just in time for Divine Lee and Blake Go to achieve The Simpsons family costume.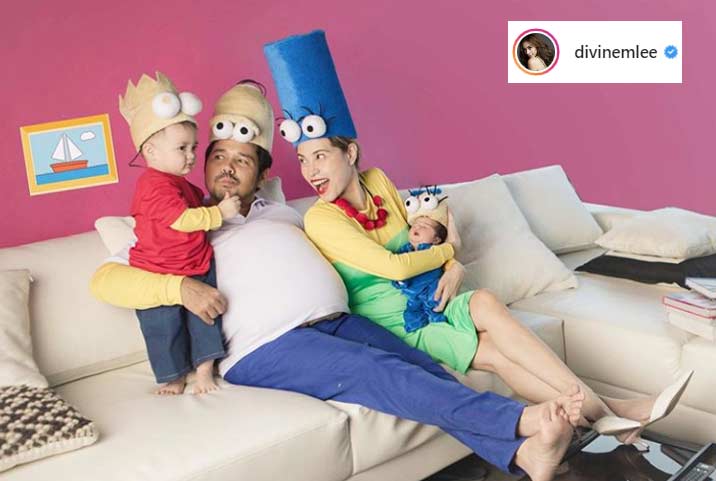 The Manzano-Reyes sisters: Disney princesses
Andi Manzano's daughters Olivia and Amelia dress up as Elsa and Snow White in a trick or treat party early this month.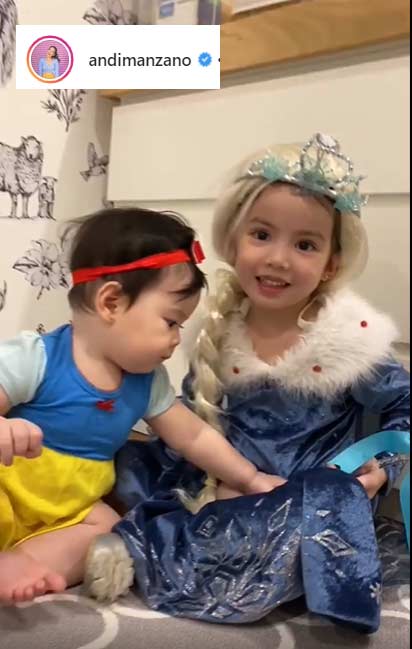 Scarlet Snow Belo and Hunter James: Disney characters
Another pair of kids dressed as Disney characters for Halloween is Scarlet Snow and Hunter James.
Scarlet Snow is "The Lion Queen," while Hunter James is Buzz Lightyear.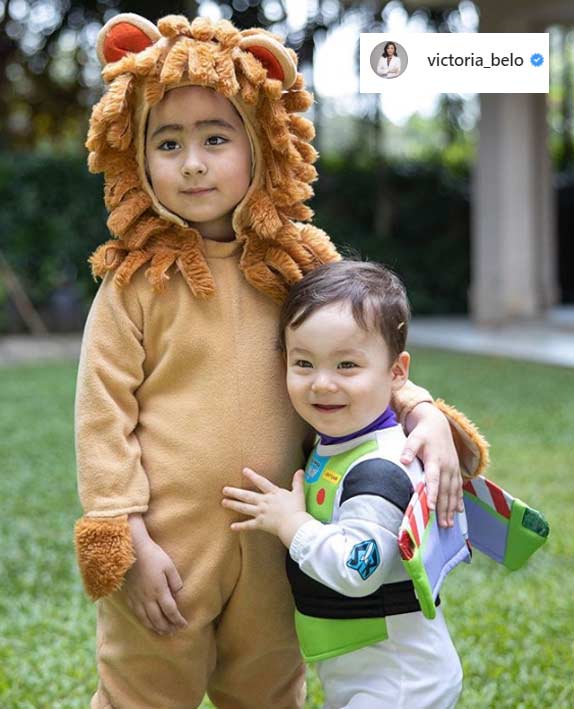 Team Kramer: "Onesie gang"
Doug Kramer gamely wears a pink unicorn onesie with his kids Kendra, Scarlett, and Gavin.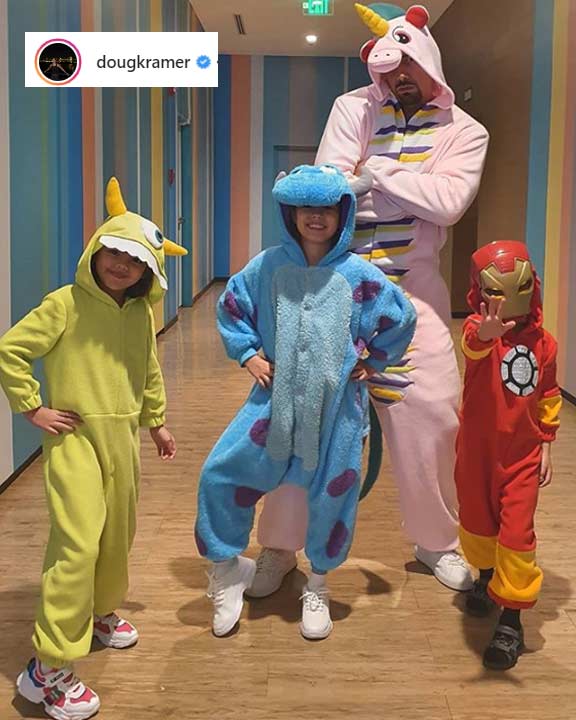 The cruz ladies: Halloween in osaka
Sunshine Cruz and her daughters Angelina, Samantha, and Chesca join the Halloween fun in Osaka, Japan.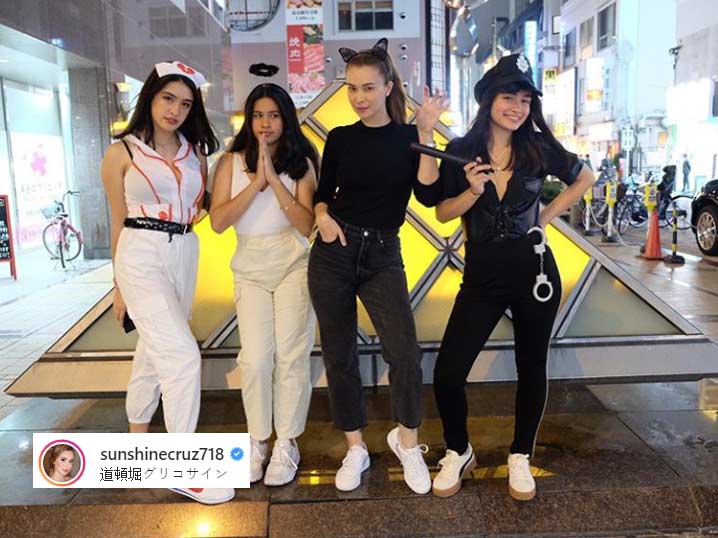 THE LAUREL family: Spider-Man Into the Spiderverse
Denise Laurel and son Alejandro dress up as Spider Gwen and Spider-Man.
Cager Sol Mercado join the mother-son duo as Robin.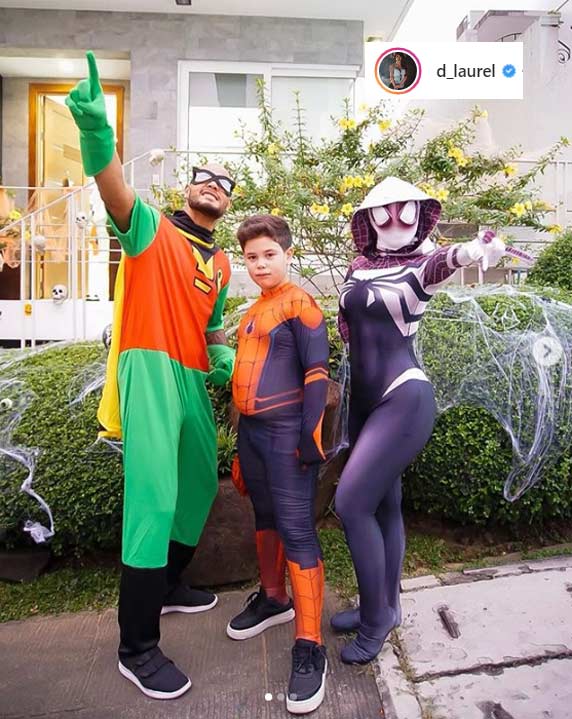 The Muhlach Family: Stranger Things / IT
Luigi Muhlach, wife Patty, and kids Alejandro, Anya, Adrianna, and Ariella channel '80s-inspired horror flick, Netflix's Stranger Things.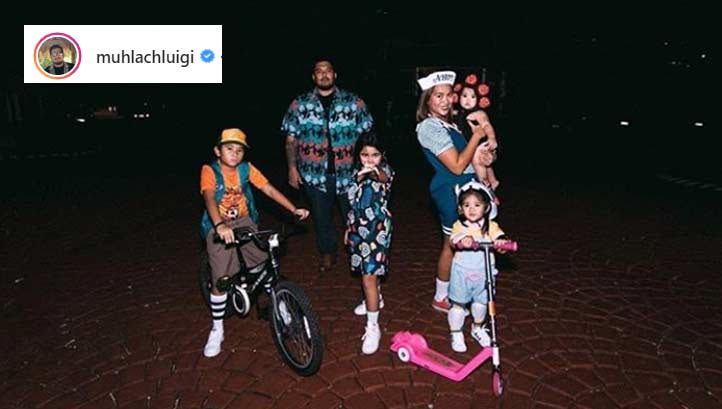 Luigi and daughter Adrianna also take inspiration from Stephen King's It.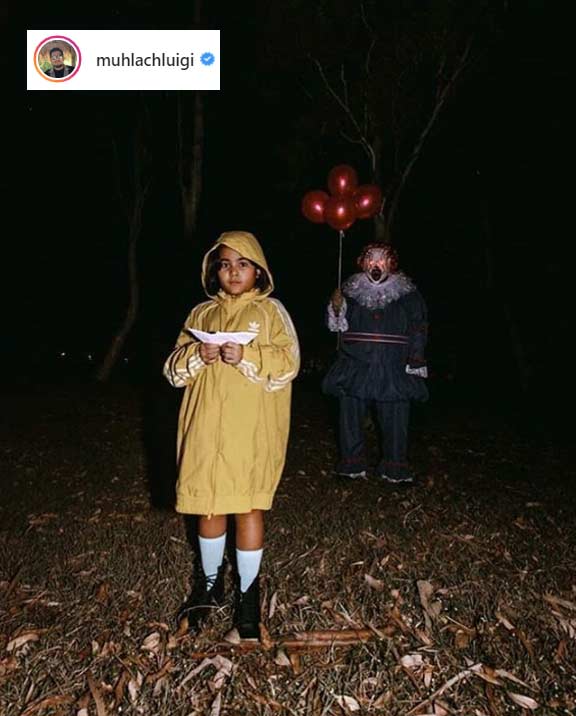 The Vargas Family: The Addams Family
No Halloween is complete without an appearance from The Addams Family.
Congressman Alfred Vargas and wife Yasmine are Gomez and Morticia Addams, while the kids are Wednesday, Pugsley, and Pubert.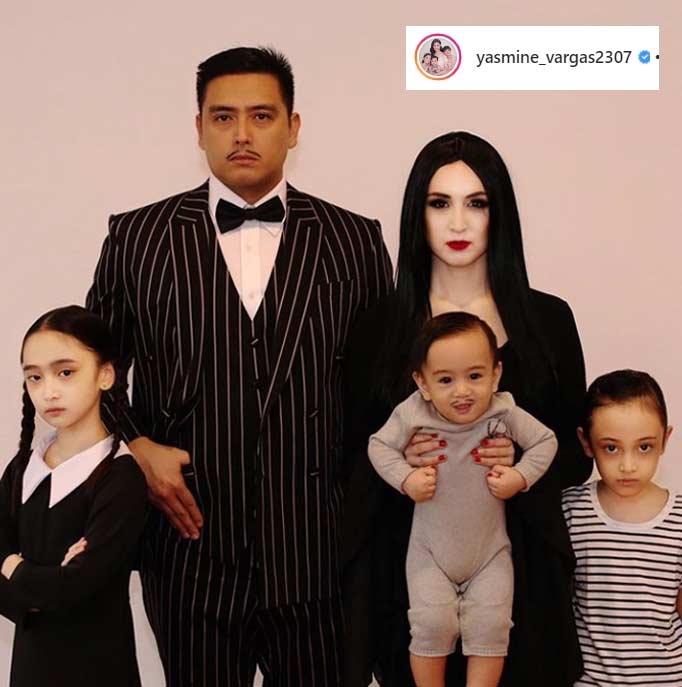 The Bersola-Babao family: Magic Mike x Maleficent x Kotori x Men in black
Halloween is in full swing at the Casa Uccello with Julius Babao and Christine Bersola dressing up as Magic Mike and Malecifent respectively.
As for their kids, Anya is an anime character named Kotori and Neo is an agent from the film Men in Black.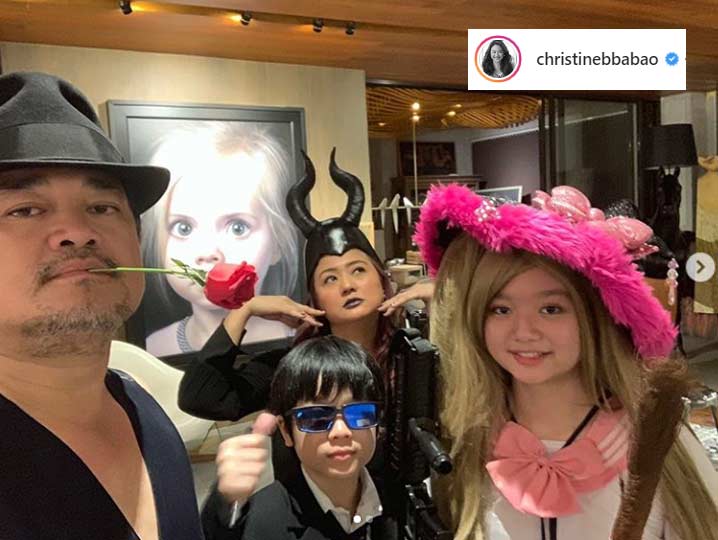 Katrina Halili and daughter Katie: Moana in El Nido
Katrina and daughter Katie take advantage of their seaside backdrop, and both dress up as Moana.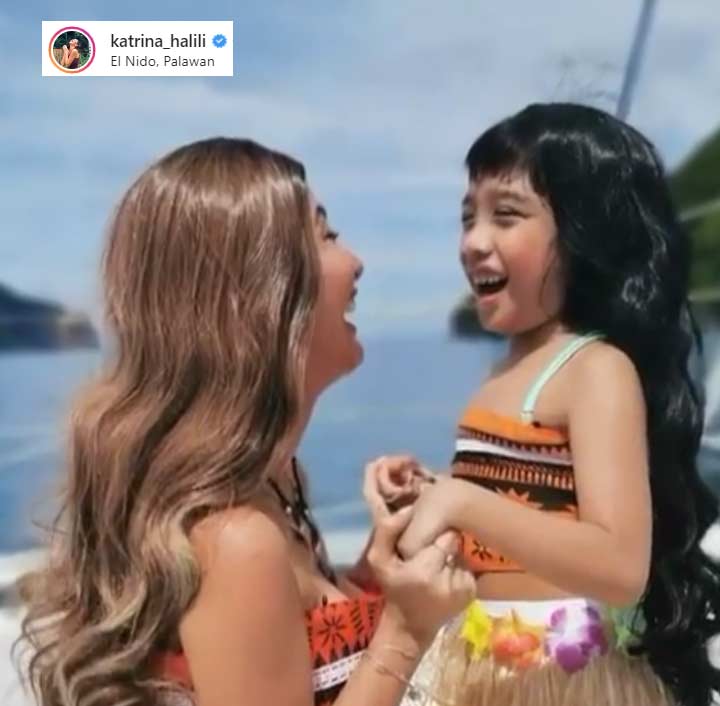 The Ranillo-Lim Family: Toy Story 4 gang
In the United States, Krista Ranillo and her five kids dress up as the characters of the latest Pixar film Toy Story 4: (L-R) Potato Head, Forky, Duke Caboom, Buzz Lightyear, Bo Peep, and Woody.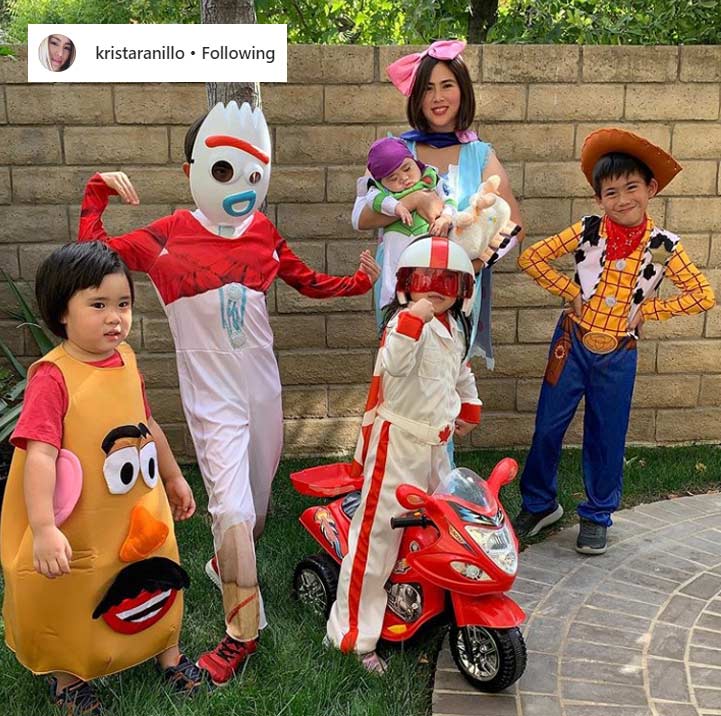 Happy Halloween, everyone!
Use these Lazada promo codes or vouchers when you shop or order online. Marami pang ibang coupons dito.