Kisses Delavin looked ethereal as a Carnival Queen in the National Costume Show for Miss Universe Philippines 2021.
Her look fit the theme for the pageant's national costume show, which was streamed on Empire Philippines' YouTube channel on Thursday night, September 23, 2021.
The 22-year-old beauty queen from Masbate wore a white terno by costume designer Polly Lagyap, who is based in Iriga City.
In a Facebook post, Polly revealed that his inspiration was the great-billed Heron, which is known in Masbate as "Lapay."
He wrote, "LAPAY, Masbate's most symbolic and culturally distinct bird. The white hovering seagull bird or great-billed heron, is one of the most typical and beautiful scenes in baranggay Bantigue, Masbate.
"The boats laden with abundant fish caught by small-scale fisher folks eagerly awaited by fish buyers and the LAPAYS makes an engaging portrait of the people's everyday simple way of life."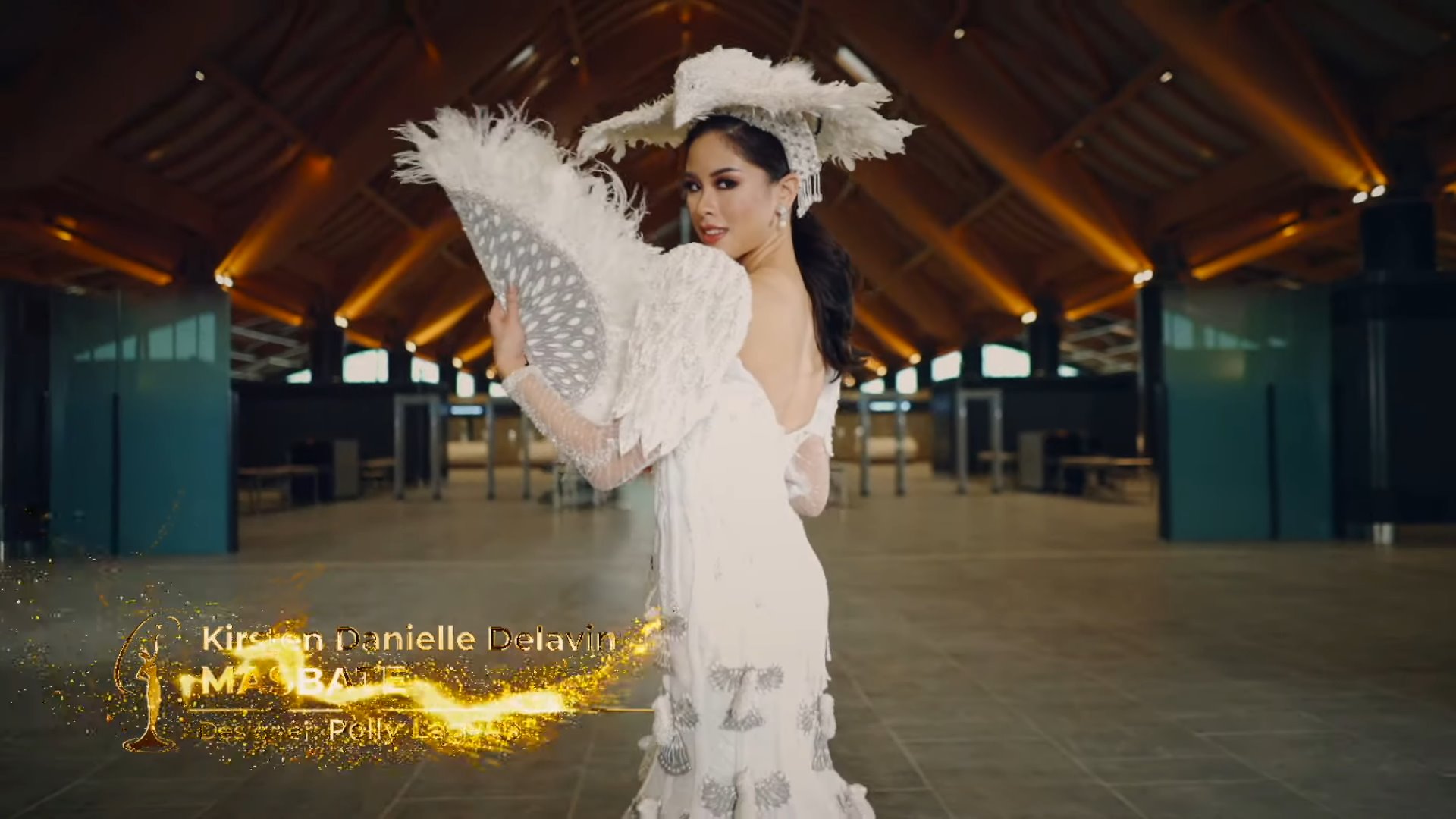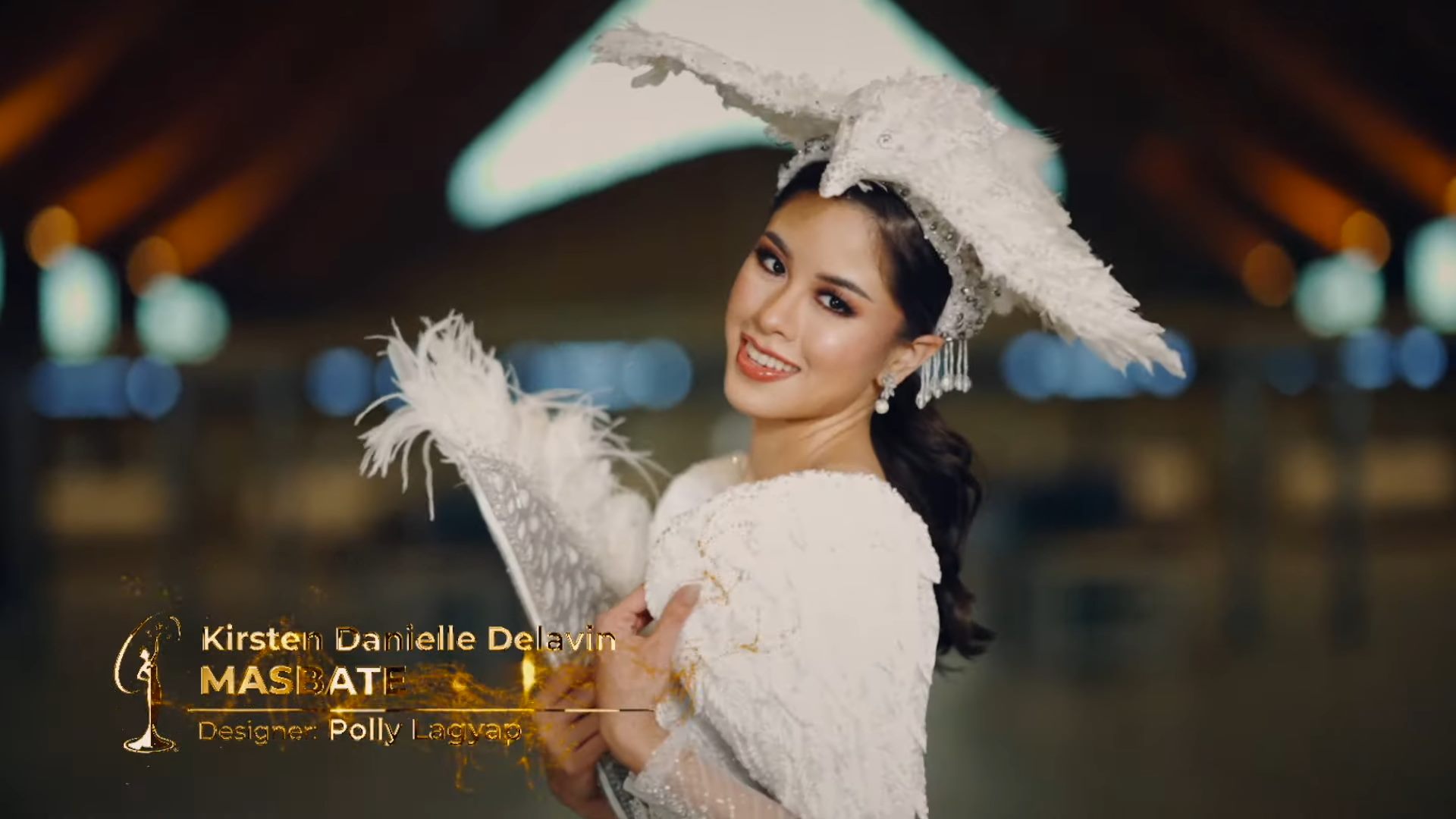 The Bicolano designer also talked about Masbate's most important contribution to Philippine culture: the Lapay Bantigue Dance, which was created by Lola Felisa Tupas.
Polly detailed, "With Philippines' rich culture which has been made more colorful by its local festivals, Masbate has also contributed to our country's array of unique tradition and colorful celebration thru its Lapay Bantigue Dance Festival.
"This event highlights the traditional folk dance created by 'Lola Felisa Tupas' many years ago, when she imitated the graceful movement of Lapay.
"The dance which has been recognized during the Spanish era has evolved and is now recognized by the Cultural Center of the Philippines as one of the official folk dances of the country."
He added, "Legend has it that the Lapay dance was promised to Saint Philomena, saint of the fishermen by a native for an abundant catch of fish and by a mother, for the Saint to heal her sickly child.
"So these people made this dance to fulfill their promise to the Saint. Miraculously, the child was healed and the fishermen caught a lot of fish.
"Since then the people have to dance the 'Lapay Bantigue' to give thanks to St. Philomena and of course for a productive fishing with the blessing of their Patron Saint."
Toward the end of his post, Polly shared how he was able to incorporate his inspiration into the national costume he created for Kisses.
"Deeply rooted from the festival is this serpentine-mermaid cut masterpiece truly dedicated to Masbate's Modern Carnival Queen whose sweetness and positive traits have been loved by many people.
"This butterfly-sleeved creation is accentuated with laser-cut birds with detailed beads. Its sleeves and bodice is scultured with feathered-like cutout and beaded fabric.
"Lapay's softness and finest are represented by its hemline made from ostrich feathers. And Lapay's greatest treat, its graceful wings are represented by a fans of both hands.
"Topping of the exquisite and regal creation is a symbolic representation of Lapay itself, elegantly perched on the head of our humble Carnival Queen."
Kisses' fans were amazed by her immaculate white gown, and took to Twitter to show their support.
Kisses even made it to the trending topics list of Twitter after all of the national costumes were revealed.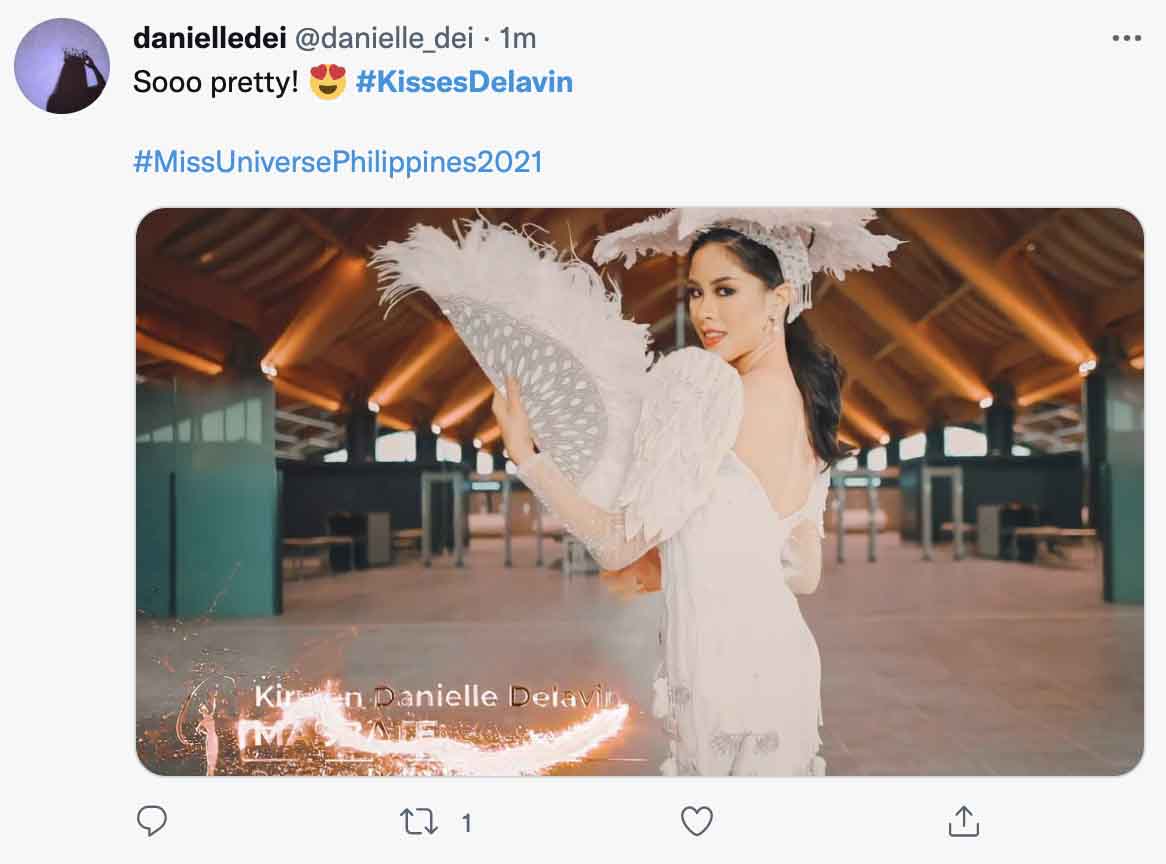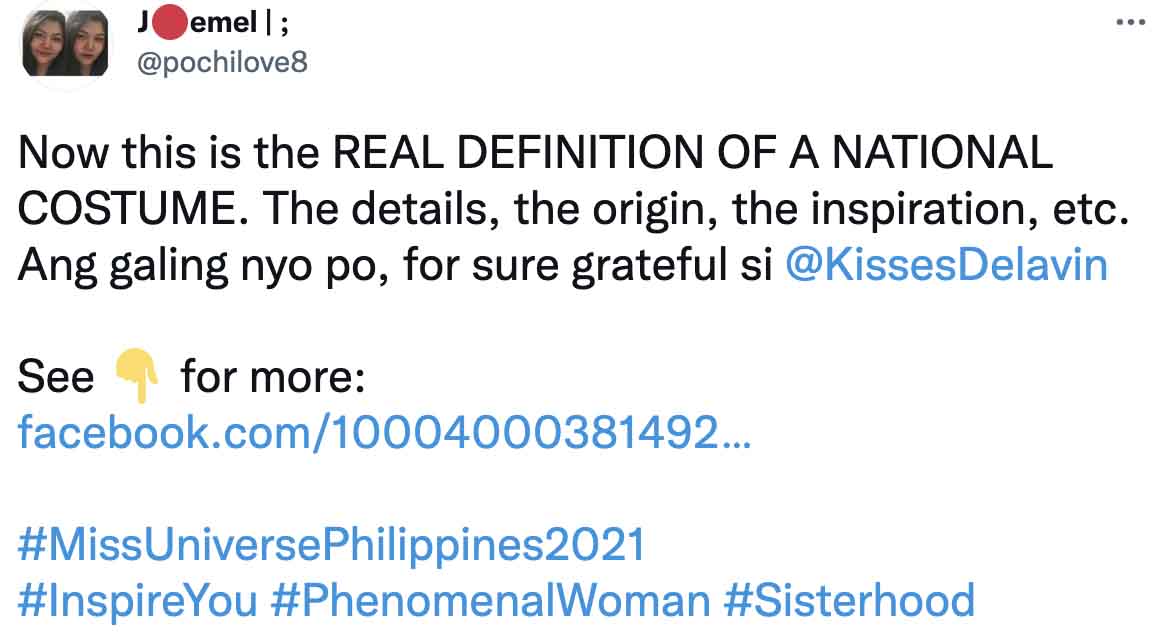 Kisses is among the 28 candidates vying for the Miss Universe Philippines 2021 crown.
After the national costume show, pageant fans are now looking forward to the preliminary interview of the candidates. This will be streamed on KTX.ph this Friday, September 24, 2021.
On Sunday, September 26, 2021, the pageant's preliminary swimsuit and evening gown competitions are also scheduled to be streamed on KTX.ph.
The online voting for the pageant via the Lazada app is extended until September 29, 2021.
Meanwhile, the grand coronation night of the Miss Universe Philippines 2021 pageant is yet to be announced.