Pangasinan's Maureen Wroblewitz sparkled in her all-silver national costume created by Laguna-based fashion designer Louis Pangilinan.
On Thursday, September 23, 2021, Miss Universe Philippines unveiled the official national costumes of all 28 pageant contestants through the YouTube channel of Empire.ph.
The 23-year-old model-actress transformed into a bejeweled Carnival Queen, in keeping with this year's theme.
In an Instagram post, Louis said Bangus was his main inspiration for this avant-garde piece. He also sought inspiration from Asin, where the name of the Pangasinan province came from.
Louis' post read, "Miss Universe Philippines candidate Maureen Wroblewitz's national costume is inspired by Pangasinan's treasure, the Bangus.
"Nestled by the sea and traversed by seven rivers, this National Costume was designed to represent the hardworking fish traders of the Province that thrives amidst the Pandemic.

"The elaborated ensemble was executed in an all-silver avant-garde modern Filipiñana style that includes scale-like headdress, fish fin-structured train, and silver tassel that exhibits the seven rivers of Dagupan City.
"The silver beads, crystals, and sequins were hand-embellished as a representation of the rich and fine salt beds of the Province where it was derived and owed — "panag asinan" — where salt is made."
Before the Miss Universe Philippines 2021 competition, Maureen was able to do a photo shoot featuring her national costume.
Shaira Luna took the photos, and was assisted by her brother Lance Von Luna.
Aces & Queens' Head Stylist and Mentor Mikee Andrei served as the creative director and stylist of the shoot.
Meanwhile, make-up artist Donald Lapez and hairstylist Mark Joseph Rone were in charge of Maureen's full-glam beauty look for the photo shoot.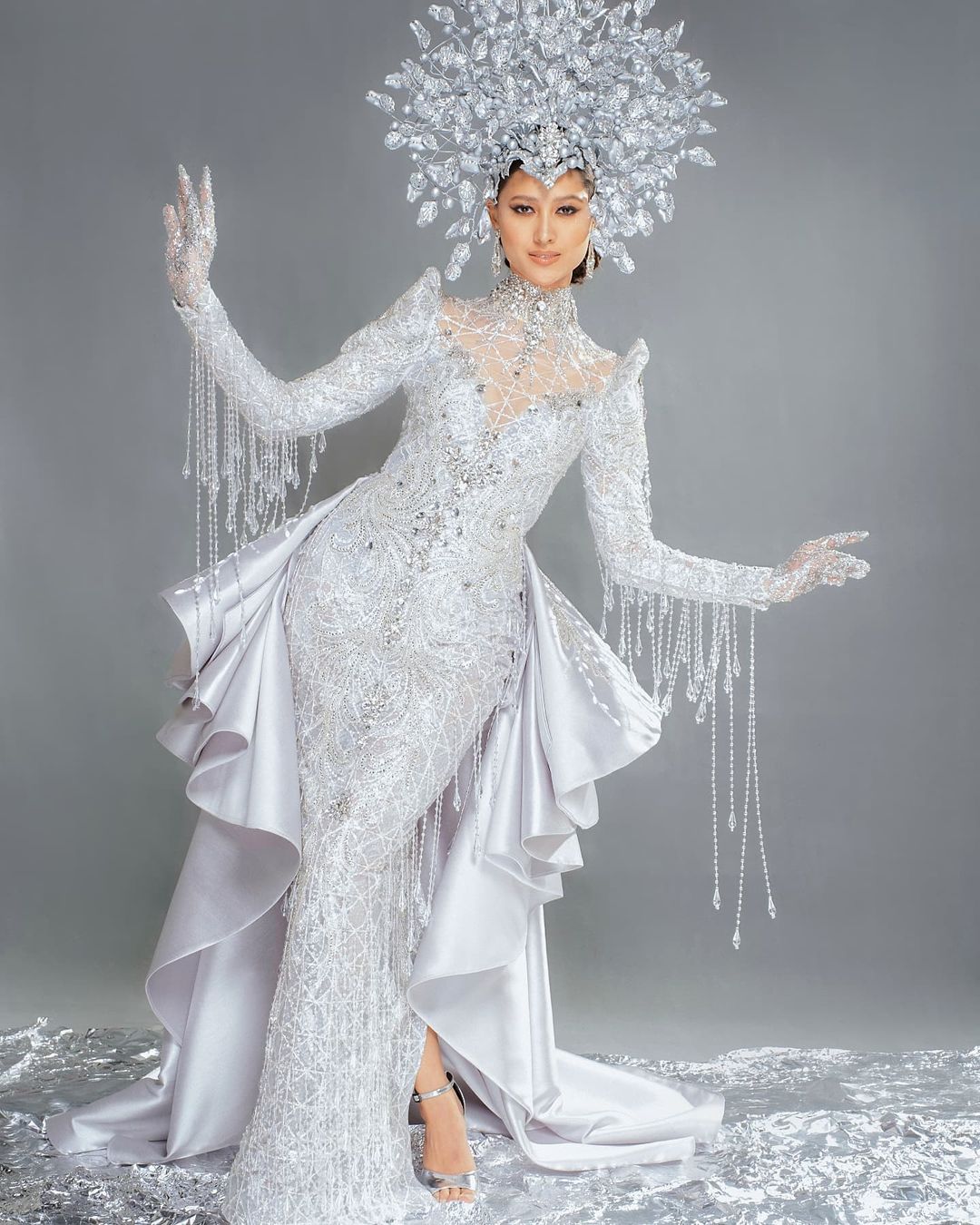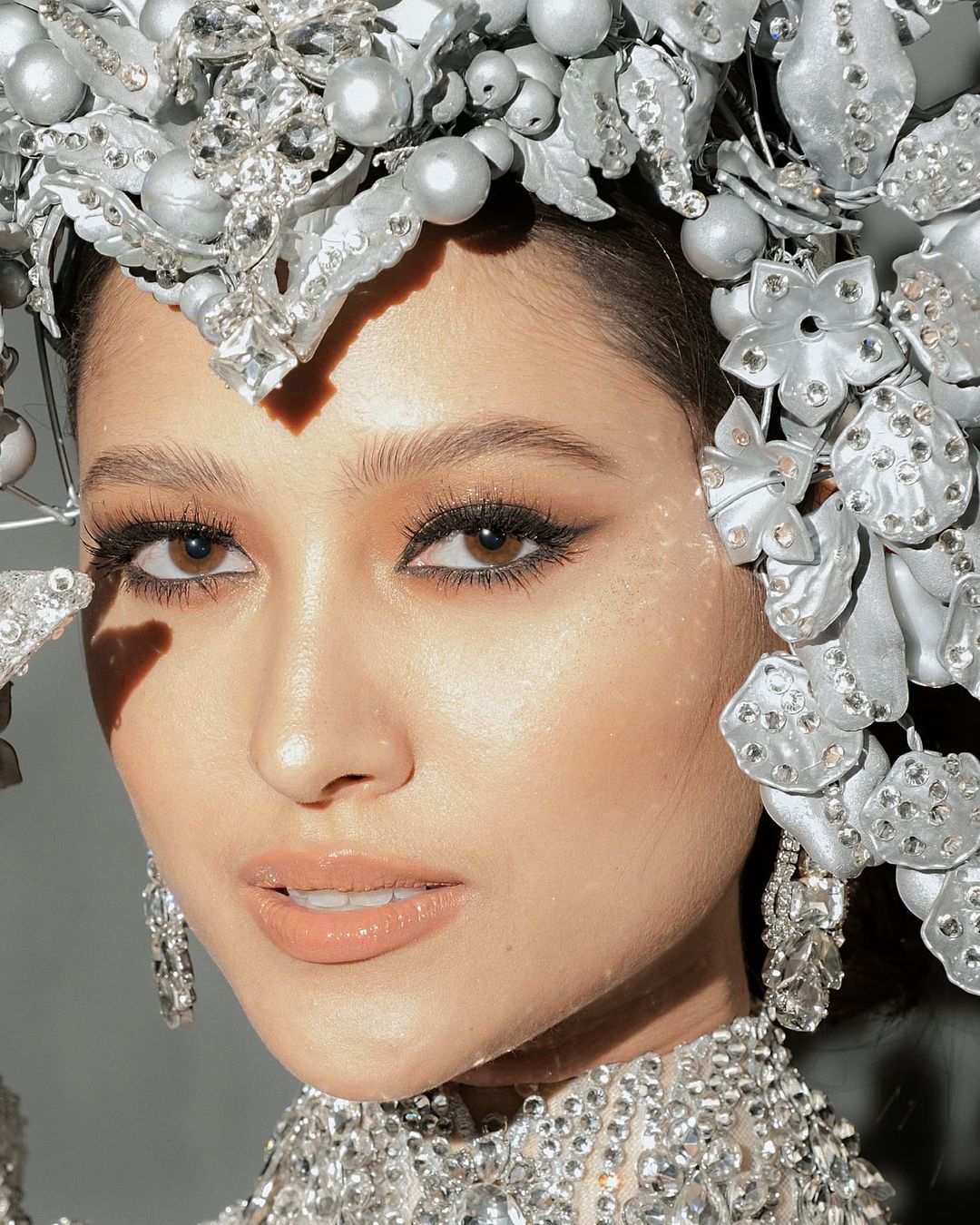 After the national costume show, pageant fans are now looking forward to the preliminary interview of the candidates. It will be streamed on KTX.ph this Friday, September 24, 2021.
On Sunday, September 26, 2021, the pageant's preliminary swimsuit and evening gown competitions are also scheduled to be streamed on KTX.ph.
Meanwhile, the online voting for the pageant via the Lazada app is extended until September 29, 2021.
The final date of the Miss Universe Philippines 2021 pageant is yet to be revealed.