Isabel Luche from Mandaue City was one of the standouts during the national costume presentation of the Miss Universe Philippines 2022 pageant.
The 22-year-old content creator donned a sabong-inspired outfit designed and handcrafted by her brother, Cebu-based fashion designer Mark Barry Luche.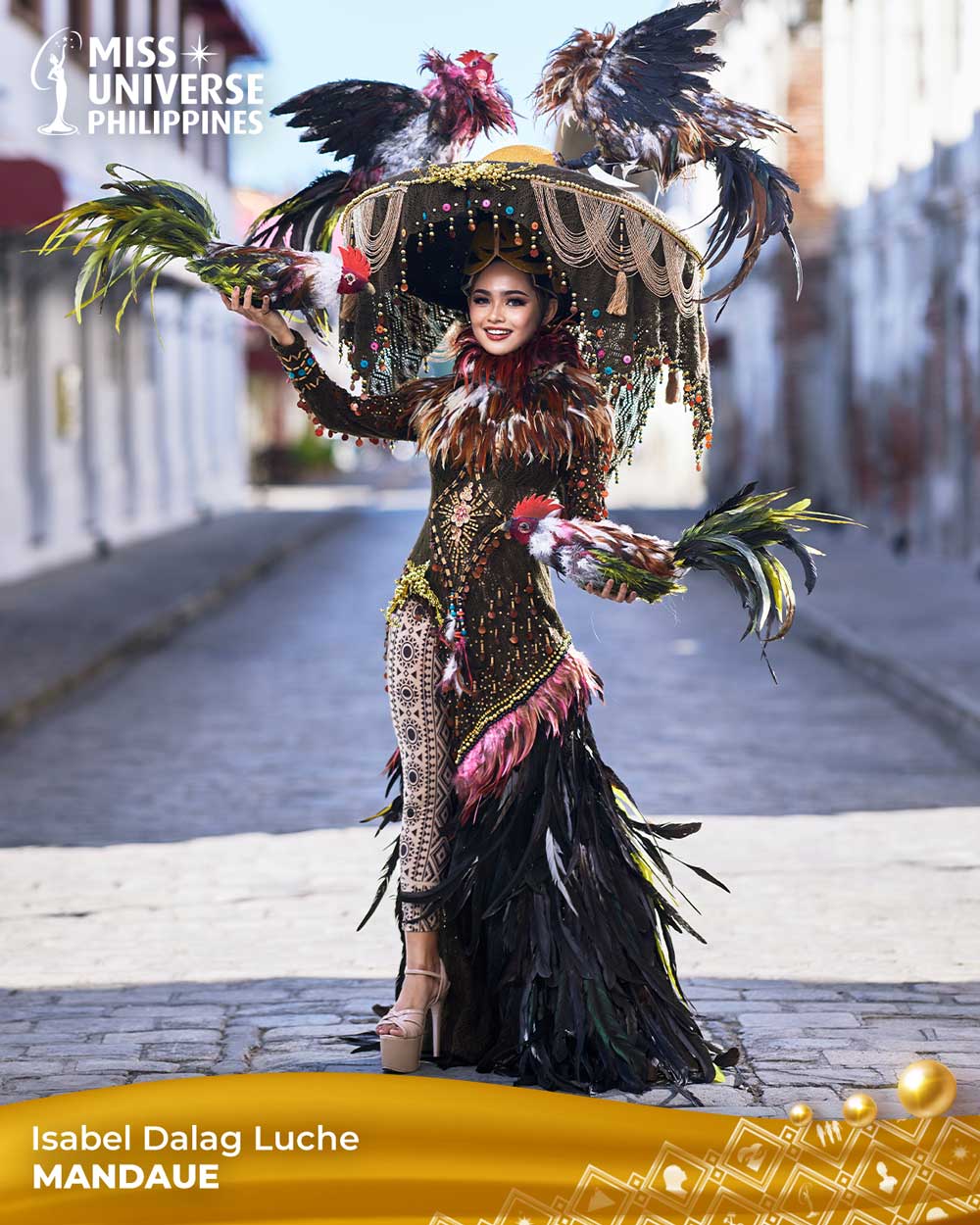 According to Ken Kendy, a member of Isabel's creative team and her talent manager under Vamp Model Management, her costume highlighted the "elan and elegance" of "sabong" or cockfighting as it has been embedded in Filipino culture for thousands of years.
He shared more details about Isabel's national costume in a post on Facebook on Tuesday night, April 26, 2022.
Ken wrote (published as is): "Filipinos are known to be jovial. They always find time to be entertained.
"The spectacle of fighting animals has long been embedded into the DNA of human history.
"This animal-fighting entertainment is considered one of the most popular pastimes in the Philippines since then.
"Cockfighting breaks the barrier that separates all social classes just to take part in this gambling sport."
The Cebuano talent manager added, "This specific culture has further been immortalized through various literary pieces such as Francisco 'Soc' Rodrigo's notable play 'Sa Pula, Sa Puti.'
"Due to its immense popularity and sheer influence, a presidential decree has been signed legalizing cockfighting as a vessel for the preservation of Filipino culture thus enhancing the national identity.
"Hence, this national costume represents the colorful amalgamation of culture in our country.
"Mandaue City hopes to shed light on cockfighting as a thriving Filipino culture; that there may be issues surrounding gambling and the event of abduction during the rise of e-sabong but this is not the context of this costume.
"This is to showcase that there is an elan and elegance in cockfighting.
"Engrained in our customs and traditions are the razzmatazzes of luck and how we value our resources and money through sabong.
"We may give in to luck, but we also put sweat and effort into earning our money the hard way.
"Sabong has been our avenue to take a break from our rigid tasks and have fun and be merry."
There is, in fact, a neighborhood or "barangay" in Isabel's hometown called Pagsabungan, and according to PAGCOR ( Philippine Amusement and Gaming Corporation), this popular Filipino pastime activity has been around for 3,000 years.
In 2018, Isabel also stood out during the Sinulog Festival Queen competition.
For this competition, she wore an intricately detailed national costume inspired by the rice terraces in the town of Argao in Cebu.
This masterpiece was also designed by her brother.
Although it looked weighty, the costume was worn by Isabel with poise and grace. Heavily garbed, she also performed her Sinulog routine on stage.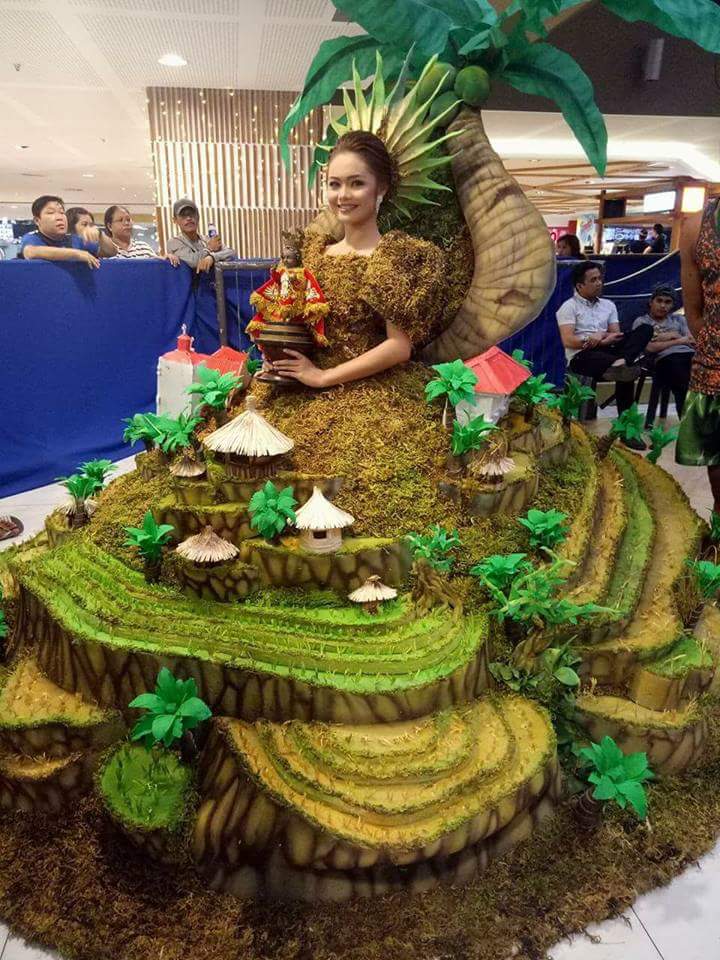 Read: This Sinulog 2018 Festival Queen candidate makes heads turn in rice terraces-inspired Filipiniana
Isabel is currently competing with 31 other candidates for the Miss Universe Philippines 2022 title.
Beatrice Luigi Gomez, who hails from Cebu City, will crown her successor in the pageant's grand coronation night happening on Saturday, April 30, 2022, at the SM Mall of Asia Arena.
Former Miss Universe titleholders Pia Wurtzbach, Iris Mittenaere, and Demi-Leigh Tebow will be hosting the pageant. Miss Universe 2021 Harnaaz Kaur Sandhu is also in the country and will be sitting as one of the judges during the coronation night.
READ MORE: