It's always a pleasurable experience for Heart Evangelista to wear pieces from her favorite luxury brands.
On Tuesday, September 6, 2022, Heart revealed on Instagram that her shoot with L'Officiel Philippines for its September 2022 issue featured Bvlgari's latest high jewelry collection called Eden, The Garden of Wonders.
The GMA-7 actress wore earrings, a watch, and necklaces, which were designed by the Italian luxury fashion house's Jewelry Creative Director and stone sourcing guru Lucia Silvestri.
EDEN, THE GARDEN OF WONDERS
In the magazine's cover photo, Heart wore the Emerald Glory necklace from the collection.
This magnificent piece features a variety of gemstones, including tourmalines, carnelians, amethysts, and emeralds.
Heart was seen crying when this masterpiece was wrapped around her neck.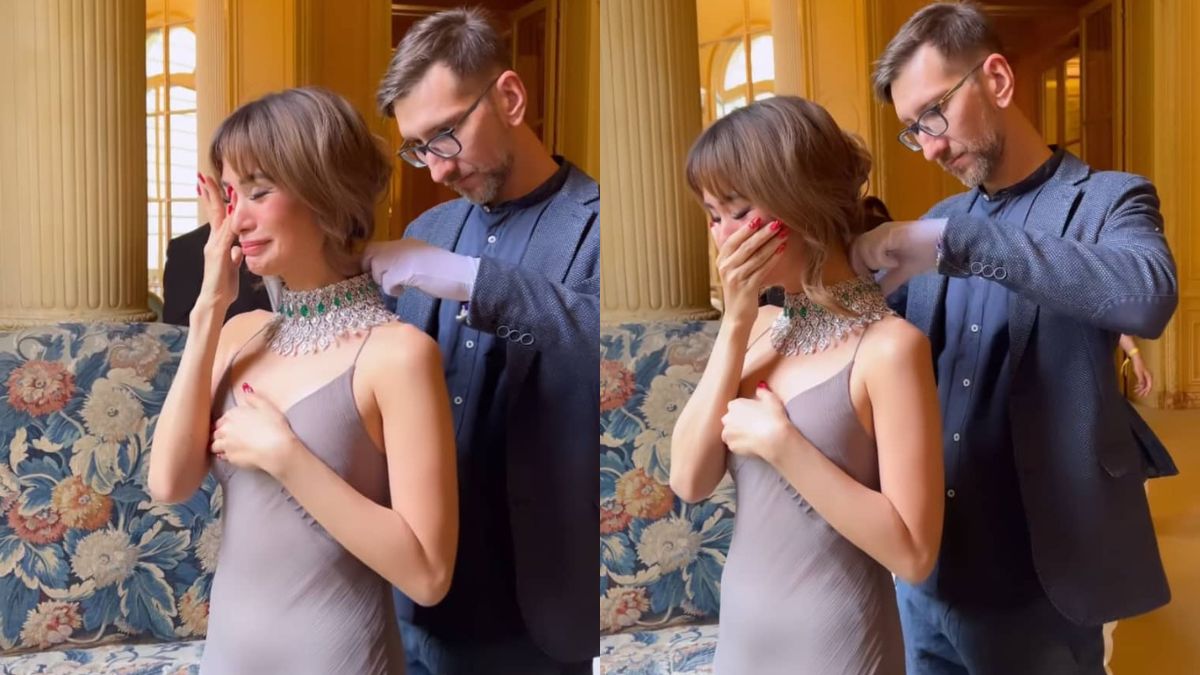 It has a lattice made with a total of 220 carats of diamonds and a detachable part with 11 pear-shaped Colombian emeralds.
It can be worn in three ways: as a necklace, a choker, or a tiara.
The Bvlgari ad campaign for this particular gem features the American actress and singer Zendaya.
For the magazine shoot, Heart also wore the Giardino dell'Eden Tourbillon cuff watch, which has a total of 6,500 gemstones—including Paraiba tourmalines, emeralds, garnets, tourmalines, opals, rubies sapphires, and diamonds—weighing 223 carats.
PEP.ph (Philippine Entertainment Portal) also spotted Bvlgari's Emerald Venus necklace adorning Heart's neck in the video she posted on her Instagram account.
Inspired by the Mediterranean fern called Capelvenere, this necklace comes with a 19.30-ct octagonal Colombian emerald (a total of 71.24 carats) and a total of 62 enchanting emerald beads (130.77 ct), according to the brand's official website.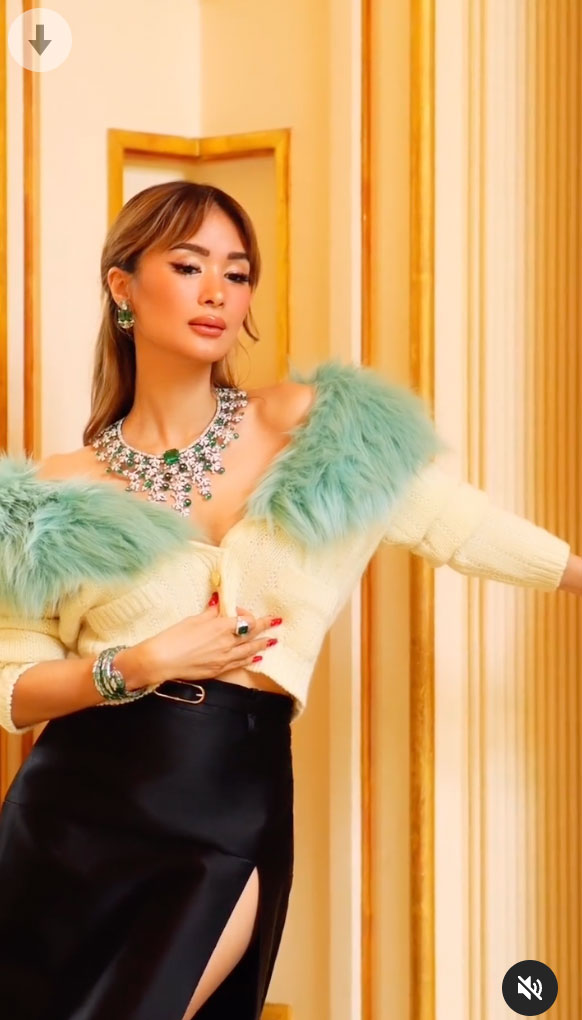 In another layout, she wore the brand's Serpenti Ocean Treasure necklace, which has a 61.30-ct drop-shaped sapphire from Sri Lanka and 20.00 carats' worth of diamonds.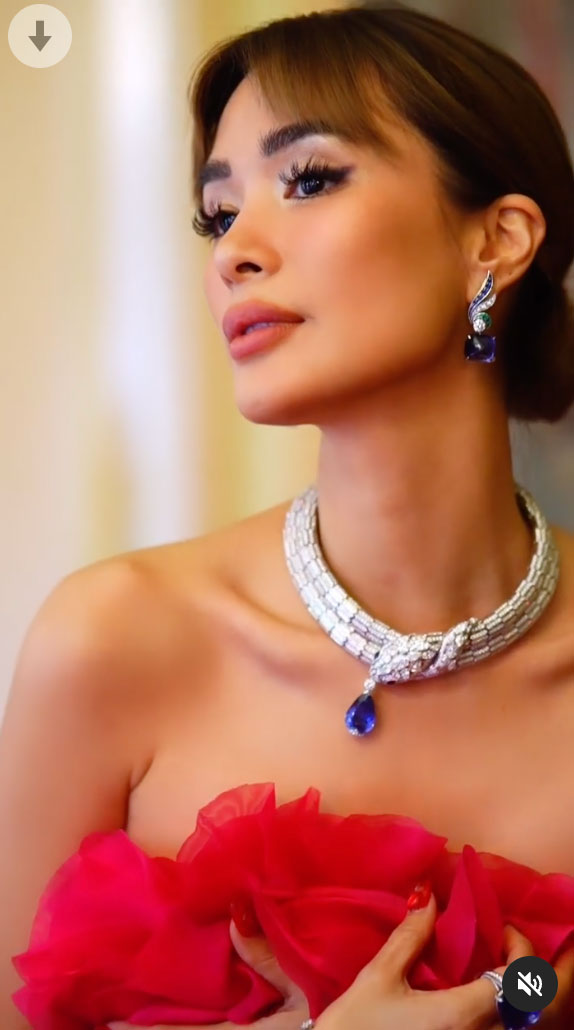 THE PRICE OF BVLGARI'S HIGH JEWELRY PIECES?
What's the price range of each necklace she wore?
According to an article published by the New York Times in December 2019, these one-of-a-kind High Jewelry pieces are generally priced from "USD50,000 to several million dollars."
The necklaces Heart wore for her cover shoot with L'Officiel Philippines are likely to be in the range of USD2 million to USD8 million—a whopping 114,182,000 to 456,500,000 in pesos.
This price estimate is also based on some of the Bvlgari necklaces sold at Christie's, the world-leading British auction house.
According to the auction house's official website, one emerald and diamond high jewelry necklace from Bvlgari was sold for USD6,130,500 in December 2011 at its branch in New York. That's about PHP349,803,264.75.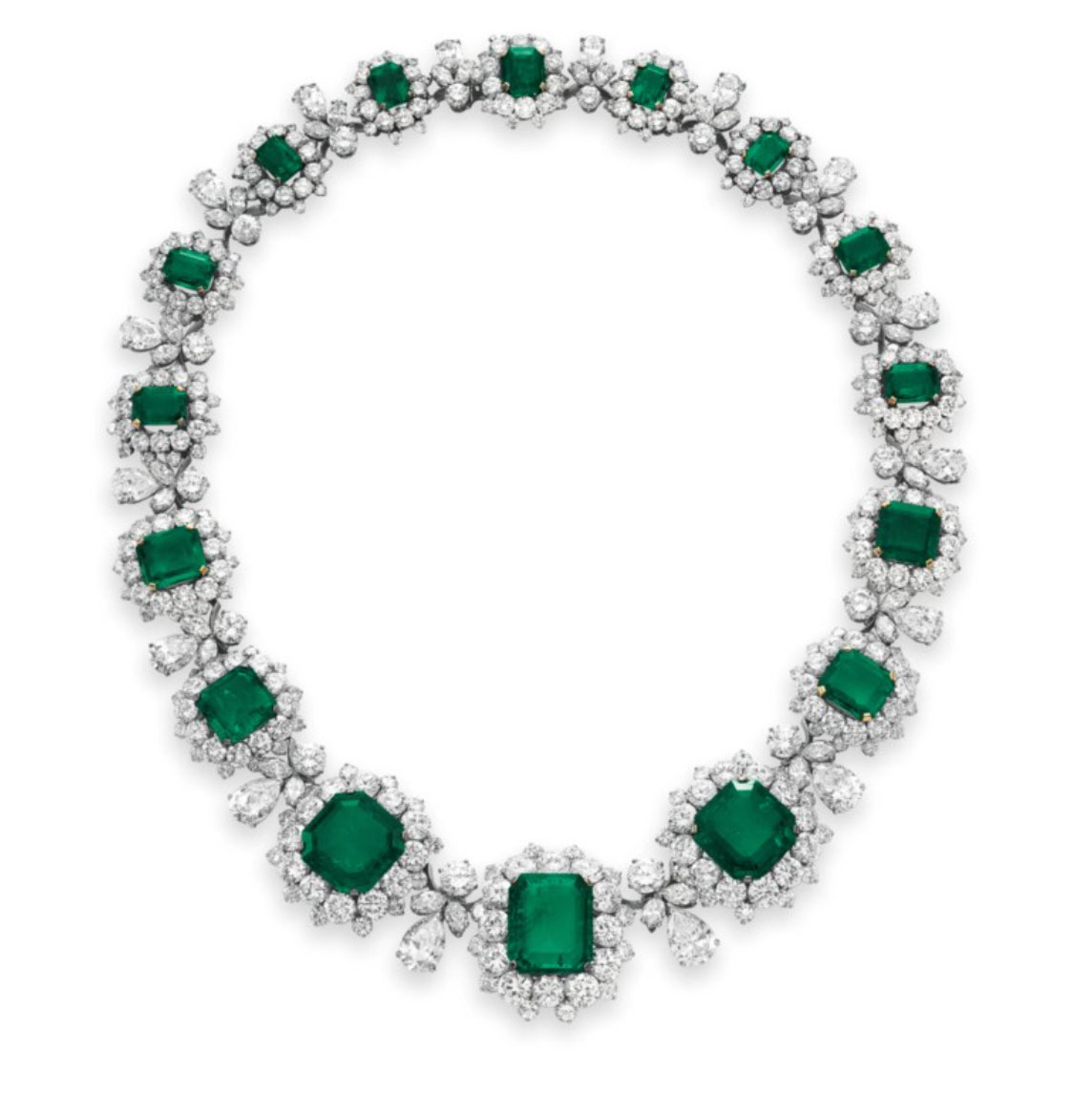 Another emerald and diamond high jewelry piece was sold on Christie's last November 2020 for CHF1,770,000 or around PHP103,437,083.10.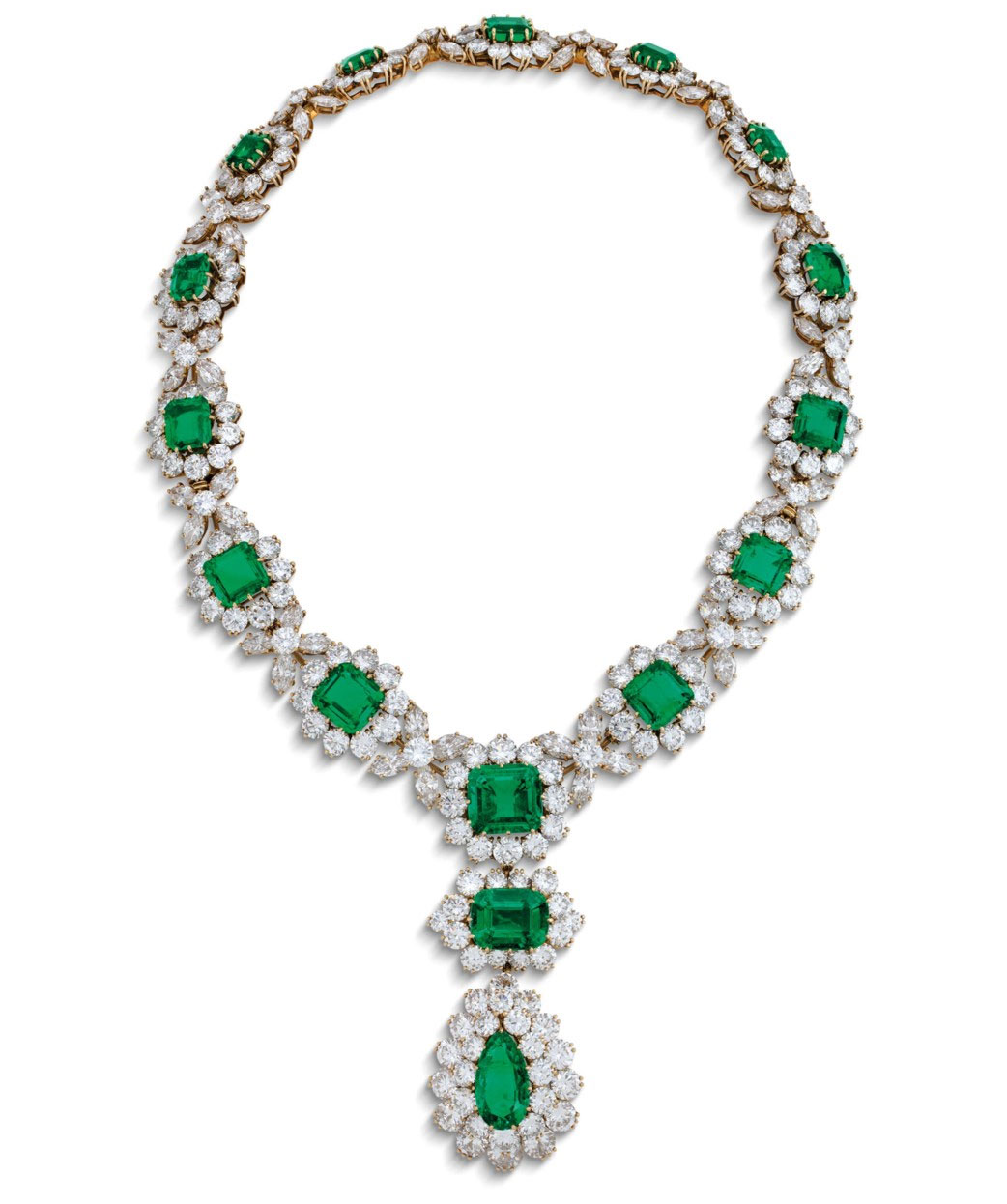 Zendaya wore a Bvlgari necklace when she attended the 2021 Oscars last year.
Her necklace is worth more than USD6 million or around PHP342,432,000, according to wonderwall.com.
READ MORE: