Thai beauty queen Anna Sueangam-iam has captured the hearts of pageant fans all over the world with the inspiring story behind her evening gown for the Miss Universe 2022 preliminary competition.
Anna's pasarela oozed grace and sophistication as she showcased her evening gown made with hundreds of upcycled aluminum can pull tabs and embellished with Swarovski crystals.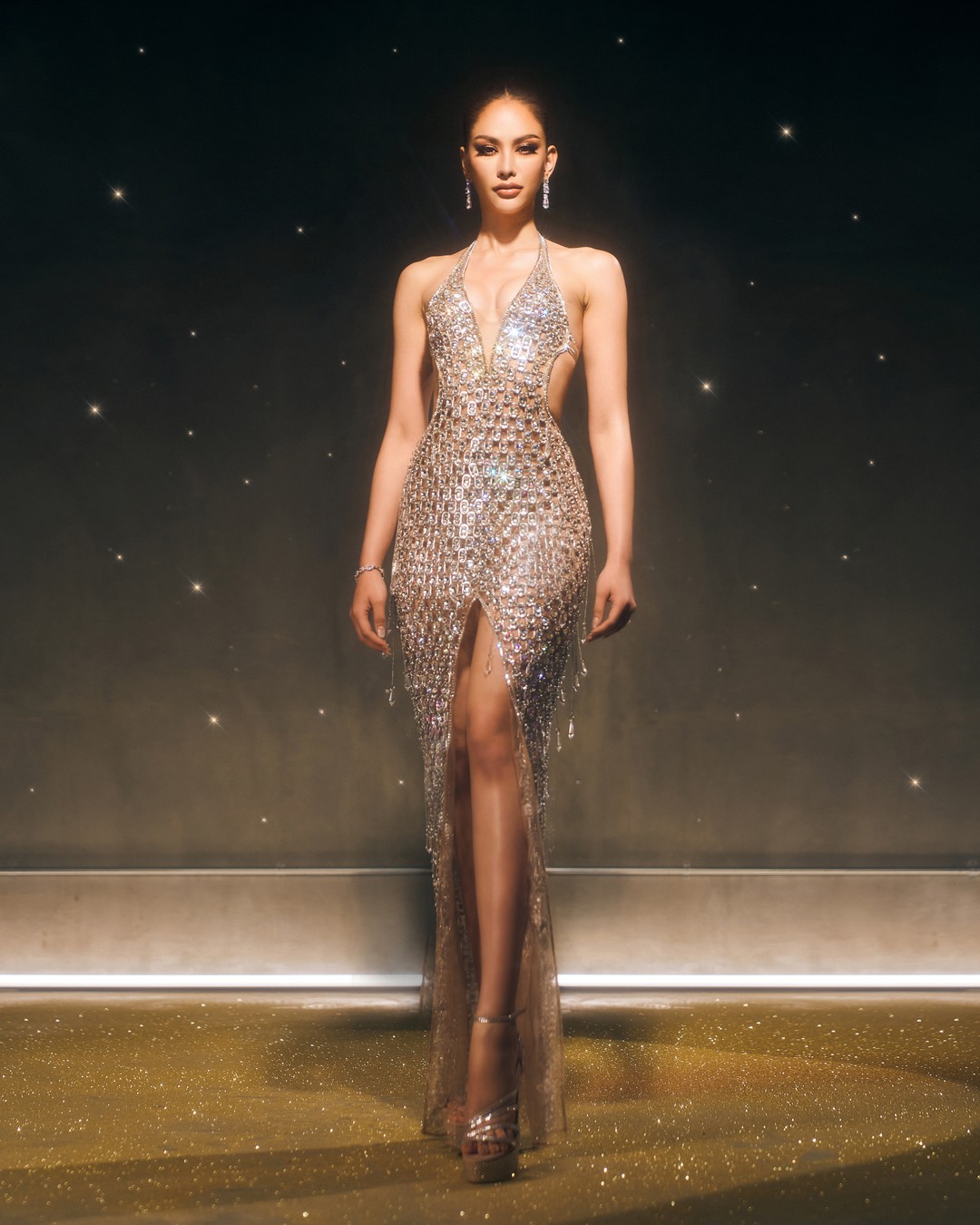 TPN Global Co. Ltd. (simply TPN), the organization behind Miss Universe Thailand (MUT), shared more details about Anna's evening gown on the pageant's official Instagram page.
According to the post, Anna's humble beginnings inspired designer Arif Jehwang of Thailand-based brand MANIRAT to create a masterpiece from recyclable materials.
Dubbed "the garbage beauty queen" in her home country, Anna grew up with her garbage-collector father, street-sweeper mother, and great-grandmother who's a nun.
TPN full post read, published as is: '"You must not get stuck with murky surroundings you were born into, but do believe you have the power to change your own life for the better,' the inspirational quote by 'Anna Sueangam-iam', Miss Universe Thailand 2022, precisely reflects and self-defines her own significant characteristic.
"Persistence, tenaciousness and optimism within her have led her to a great success in life. It is the result of being brought up by a father who is a garbage collector, street-sweeper mother, and a virtuous nun who was Anna's great-grandmother.
"Although she was called by some as 'The garbage beauty queen,' that never stops her from shining bright as a precious gem.
"From her empowering life story, the message is conveyed through this 'Hidden Precious Diamond Dress.'
"Meticulously created from used aluminium pull-tabs of drink cans and Swarovki combined, this unique upcycled dress designed by 'MANIRAT' is at its most promptness to be found on the universal stage."
Anna is competing against Philippine bet Celeste Cortesi for the Miss Universe 2022 title.
The grand coronation night will be held at the New Orleans Morial Convention Center in New Orleans, Louisiana, United States on January 14, 2023 (January 15, PH time).
Harnaaz Kaur Sandhu will crown her successor at the end of the event.