Adjusting to your body and the extra weight it may carry after pregnancy can be daunting to many postpartum moms.
But for Isabelle Daza, it's a journey of self-discovery and empowerment.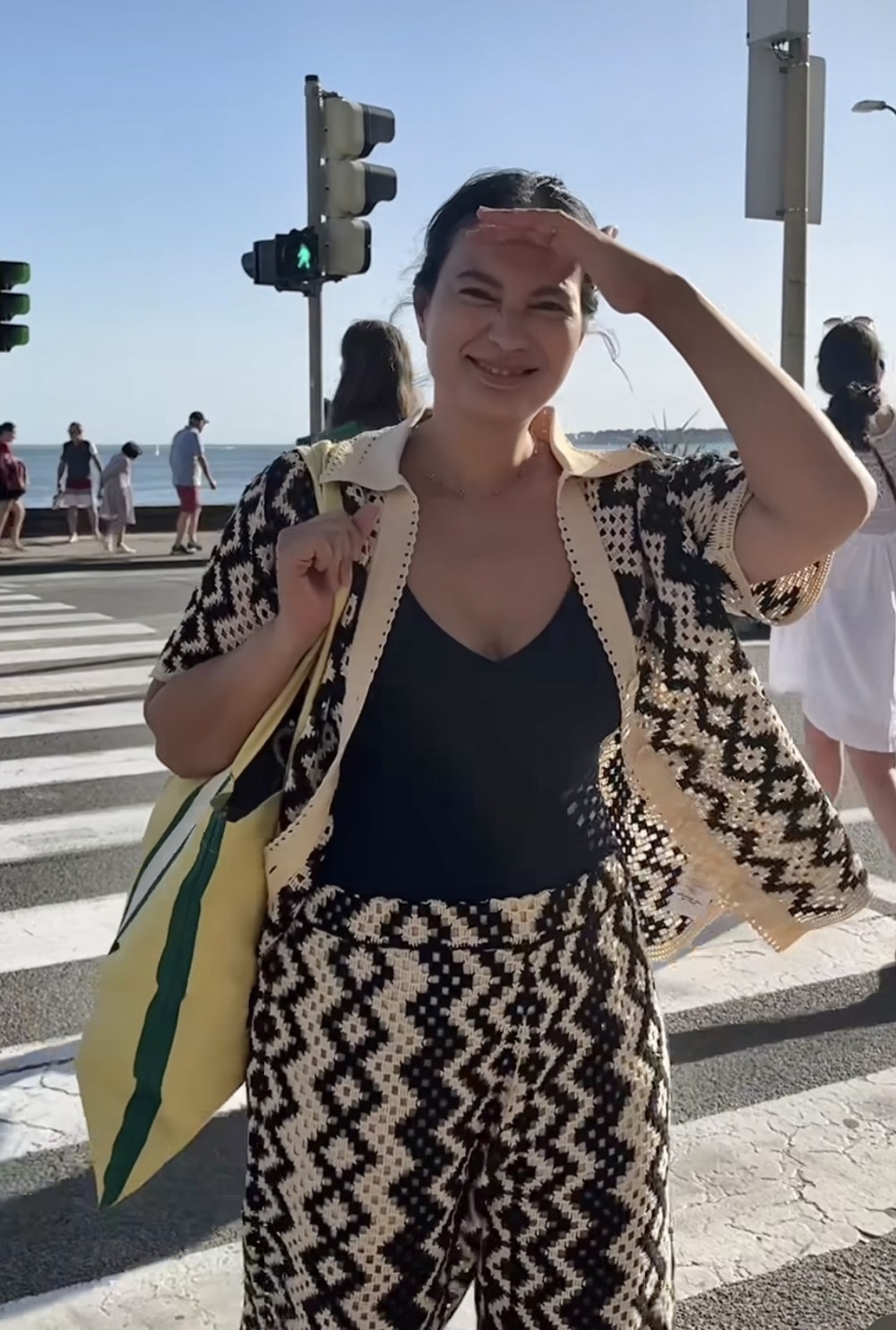 Read: Isabelle Daza lampoons her morning face using her favorite animal as metaphor
On August 23, 2023, Isabelle took to Instagram to inspire countless mothers with her perspective on embracing the present in all aspects of life, including fashion choices.
Roaming the streets of France in cozy, crocheted co-ordinates, the podcaster shared her thoughts in the caption (published as is): "Ive stopped buying clothes for 'when I get thinner' and I feel a lot better."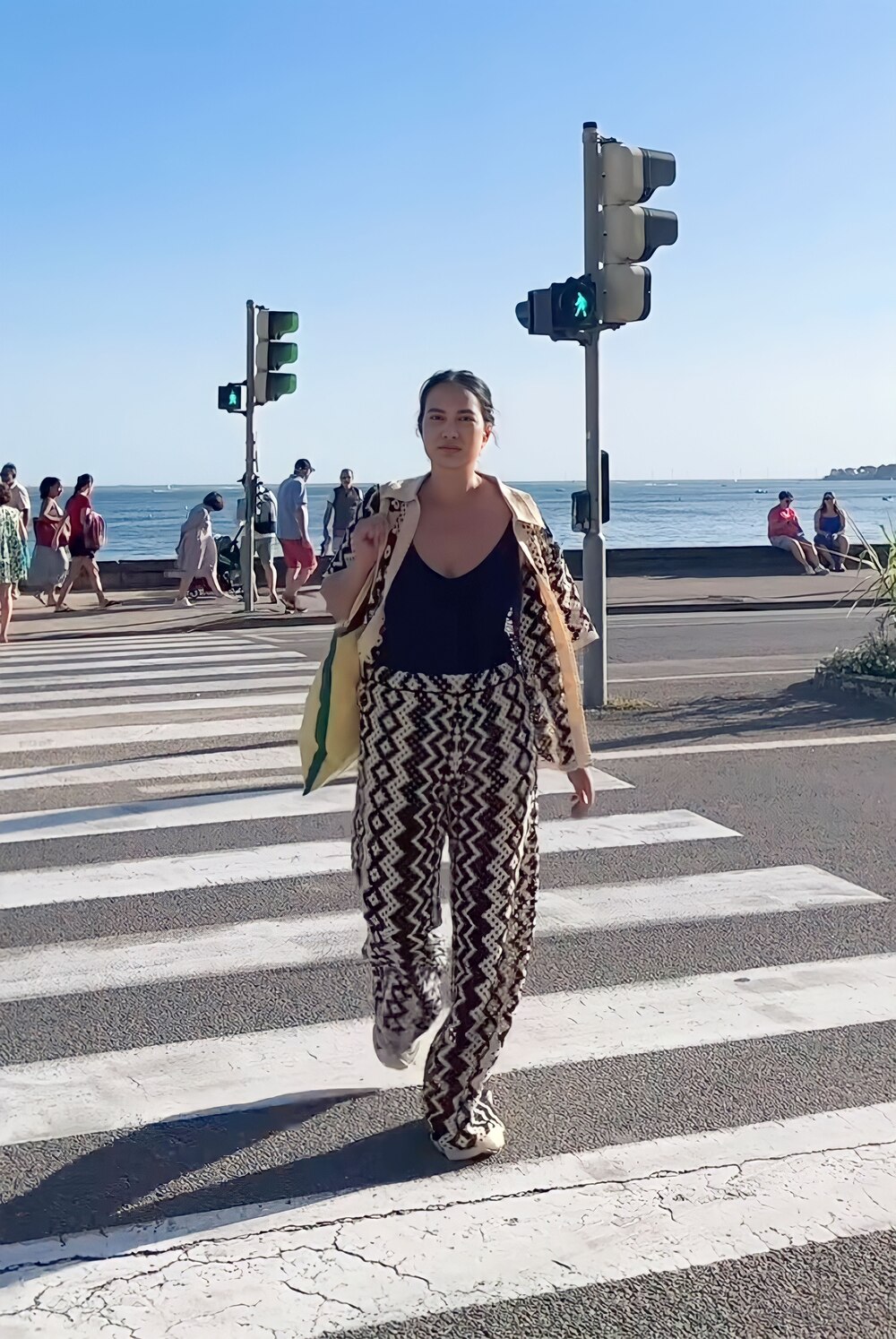 Merely five months have passed since Isabelle and her husband Adrien Semblat welcomed their third child—a baby girl—into their family on March 23, 2023.
Rewind to May 23, 2023, when the 'It Mom' made headlines after diving back into her fitness journey with a goal of shedding 15 kilograms of post-baby weight.
Today, Isabelle stands free from the pressures of expectations, choosing to embrace a more relaxed and rejuvenating lifestyle in the French suburbans.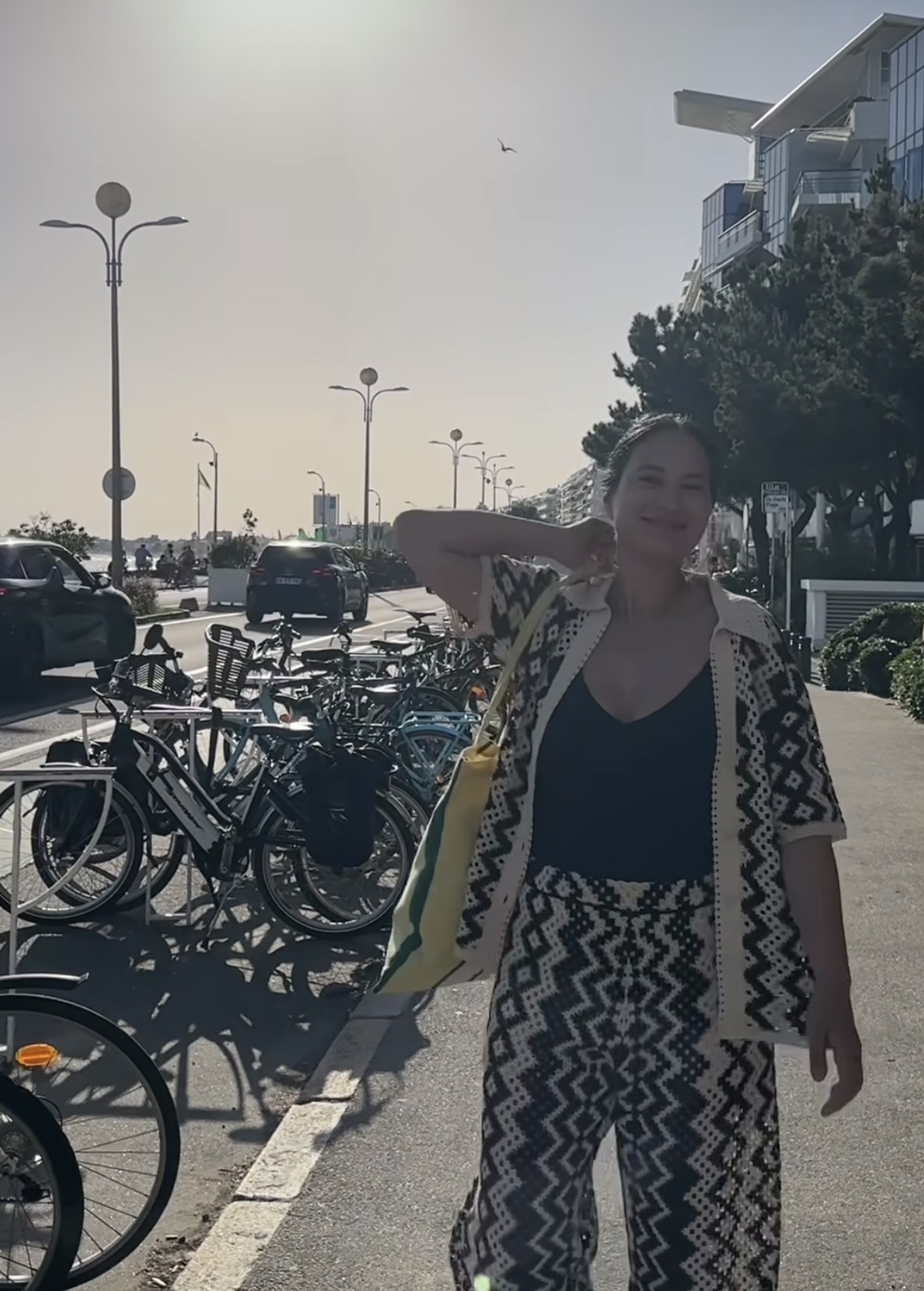 Her message resonated deeply with women who found her post both relatable and encouraging.
Iza Calzado, who welcomed her own bundle of joy on January 26 this year, chimed in, "YEP! So liberating! Can always take it in naman kung lumuwag diba? [heart emoji]"
Celebrity moms Sarah Lahbati, Melissa Ricks, Karen Davila, and Patti Herrera also expressed their support through heart emojis and compliments on Isabelle's effortless look.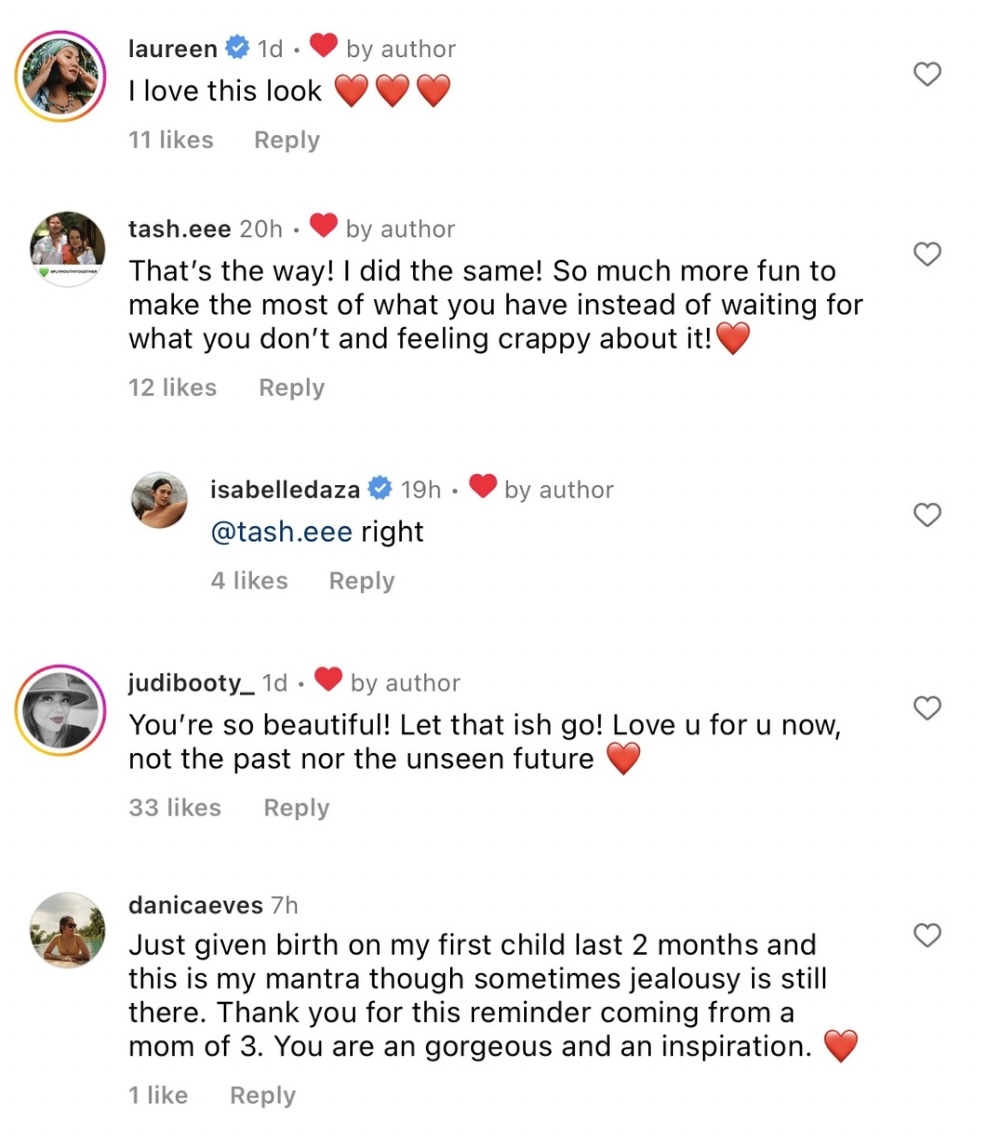 Read: It Girls to It Moms: Isabelle Daza, Anne Curtis, Solenn Heussaff retire from 3 a.m. party life for park dates with kids
A POWERFUL MESSAGE
The message transcended Isabelle's own experience, inspiring moms everywhere to embrace their bodies regardless of shape.
Other mothers shared their thoughts in the comments section:
"I needed this momma. Lately I've been so stressed to be back on my original weight postpartum. Thank you so much for this post"
"That's the way! I did the same! So much more fun to make the most of what you have instead of waiting for what you don't and feeling crappy about it!"
"You're so beautiful! Let that ish go! Love u for u now, not the past nor the unseen future"
"Just given birth on my first child last 2 months and this is my mantra though sometimes jealousy is still there. Thank you for this reminder coming from a mom of 3. You are an gorgeous and an inspiration."
"Same…... size 12 and I don't care. Back to back caesarean also, ang hirap na pumayat. Ok lang naman"
"You are a total babe whatever you put on and in whatever shape you are. Fact. (PS: love everything about this outfit)"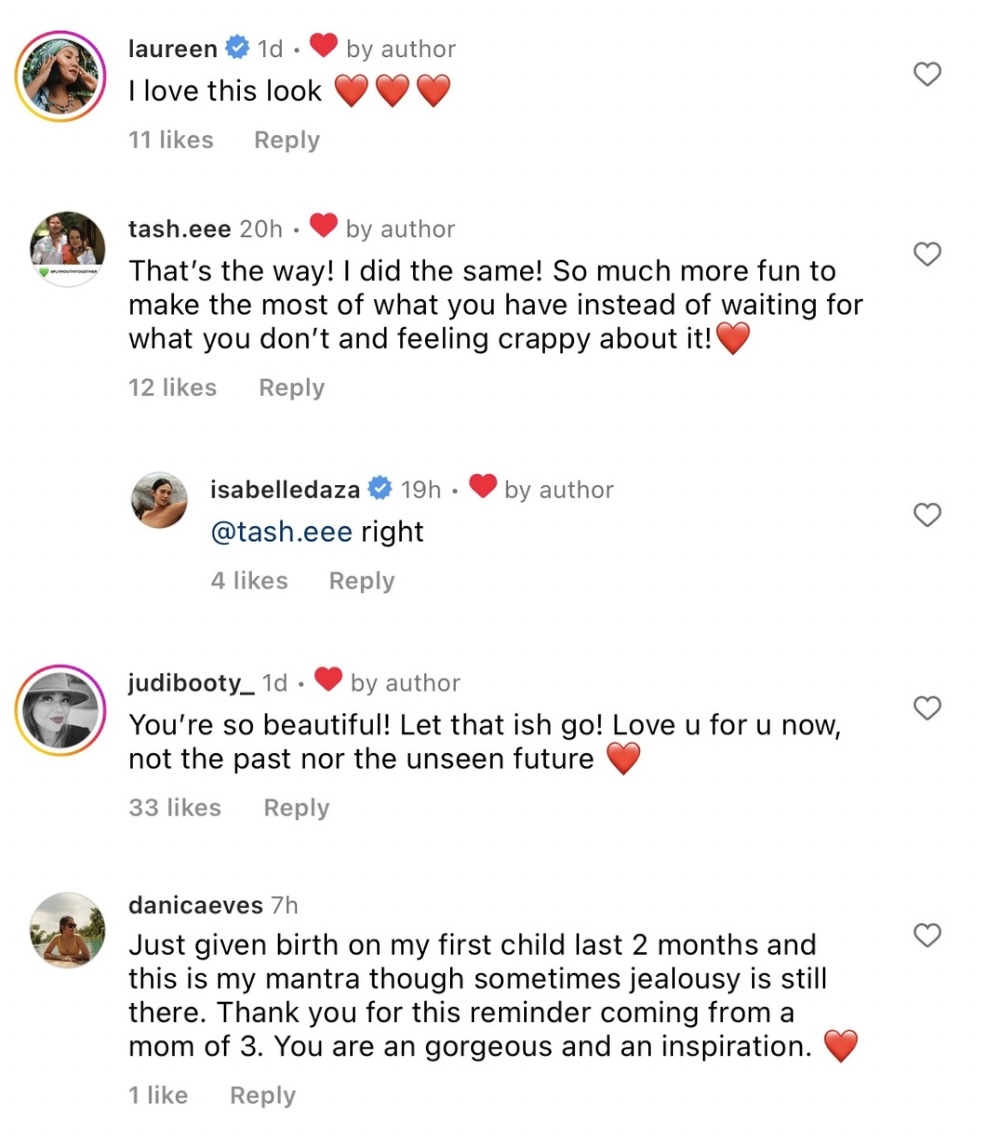 READ MORE: