Kiana Valenciano is more than just Gary Valenciano's daughter.
After studying Fashion Design at the prestigious Central Saint Martins in London, Kiana is now paving her own way to the fashion scene with a project collaboration with Italian brand Save My Bag through its local distributor Little White Box.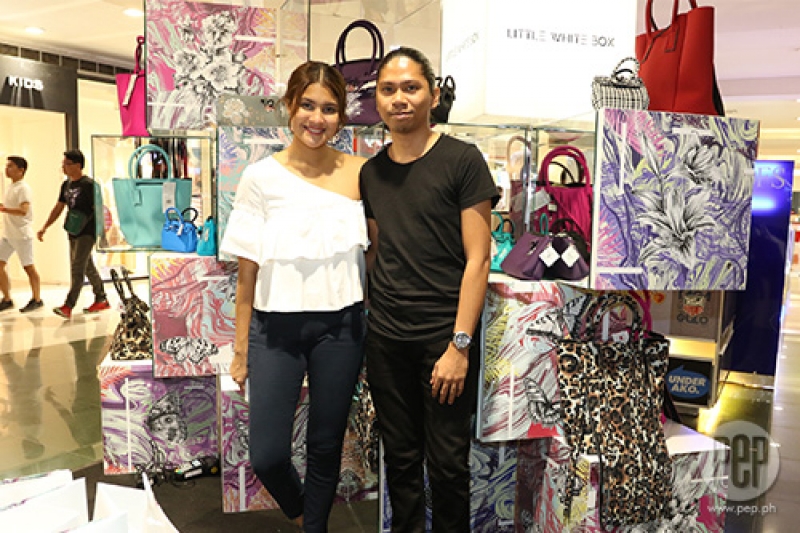 Kiana collaborated with internationally acclaimed illustrator Daryl Feril. Daryl did the art designs on the bag. (Photo: Noel Orsal)
In a quick chat with the budding fashion designer during the pop-up concept store's launch in SM Megamall, Kiana related how her dad's shows and concerts figured in cultivating her love for fashion.
"...Just by hanging around backstage, you get to see all those different kinds of clothes and all the stylists that hang around backstage.
"You see how things are made, you see how things are put together. That's what started my interest in it.
"And then I have cousin who has studying fashion design and, I just, I fell in love with her work."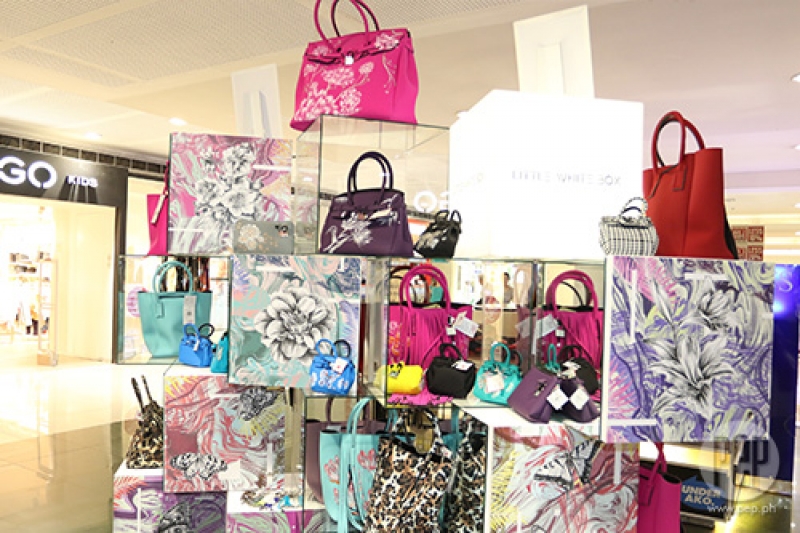 Bag designs from Kiana's Little White Box. (Photo: Noel Orsal)
Fashion is a separate endeavor from her music, but both interests found ways to intertwine.
Her Little White Box project came about while she's working on her music.
"I was kinda in the middle of working on, actually, my music, and you know my Mom talked to one person, another person talked to another person, and they found out that I actually took up a short course in Central Saint Martins.
"And apparently this project was a bit... It was just floating in the air and they just put it together, 'Oh, maybe Kiana would be interested in working for us,' and I was just, 'Yes, I'm all for it, let's do it.'
"I mean I have always love fashion, but when you're a student, you see the hard work that goes into it, and you see the design process, the creative process, all of that.
"It kinda, like, it fuels your appreciation for that industry."
Kiana's Little White Box can be found on the 3rd floor Bridgeway of SM Megamall.