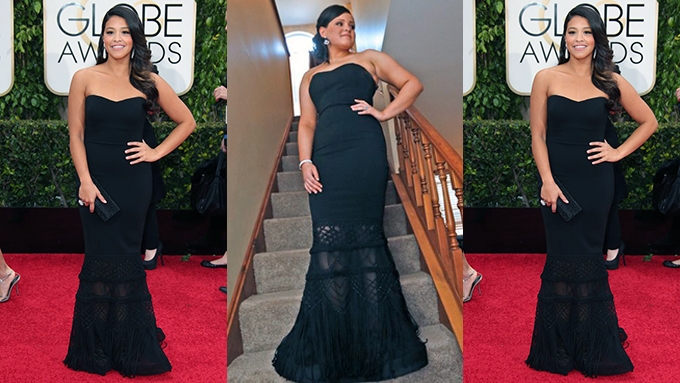 ---
Gina Rodriguez made the prom of a New York high school student a night to remember.
The Jane the Virgin actress let the 17-year-old Jessica Casanova wore one of her gowns.
But it was not just any gown. 
Gina lent the black Badgley Mischka dress she wore at the 2015 Golden Globes, where she won best actress for her American comedy-drama television series.
HOW DID IT HAPPEN? Back in January, the teen tweeted Gina about the navy Zac Posen dress she wore at the 2016 Golden Globes.
Lucky Jessica, the Hollywood actress responded to her.
But since Gina didn't own the navy gown, she instead offered Jessica the black Badgley Mischka dress she wore at the Golden Globes in 2015.
The dress was sent by Gina's publicist to Jessica in February.
But Gina's goodwill didn't end there.
She paid for Jessica's alterations to replace the zipper with corset strings.
Fast forward to May, Jessica slayed the prom night wearing GIna's black trumpet strapless dress.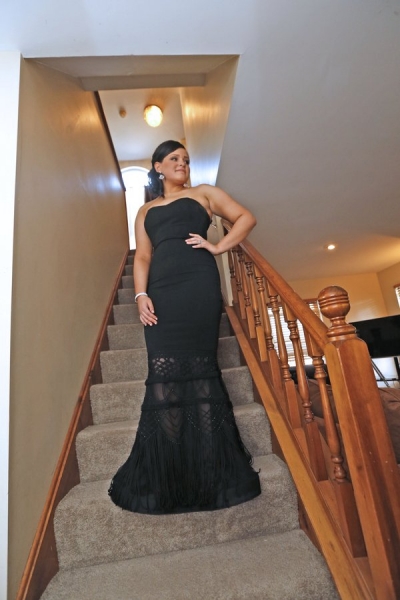 Gina approved!
Jessica then expressed how grateful she is to the Puerto Rican star's generosity.
In an interview, the young lady said, "l have no words, no other celebrity can compare to what she has done.
"She deserves everything in this entire world."
She also made a thoughtful gift for her idol.
Meanwhile, reports said that Jessica will return the dress to Gina, and hopes that someone else will get the chance to wear it to another special occasion as well.