If you're part of the lifestyle and entertainment scene, Tessa Prieto Valdes is most likely one of your most sighted celebrities.
Now 52 years old, she has already lessened the number of events she puts in her daily schedule.
But the socialite has a way of making her presence felt wherever she goes.
Who would miss her flamboyant and colorful outfits, feathered hats, and accessories?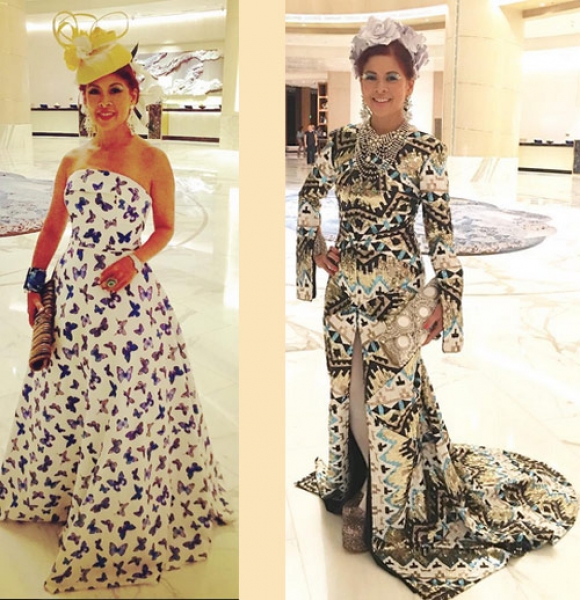 But did you know she was a plain Jane in her younger years?
It wasn't even vanity that turned her into the woman she is now.
1. There's a sad story behind her transformation.
In the 80s, a motorcycle accident caused her brother Louie's untimely death, which led her to making that vow of living her life to its fullest from then on.
2. Did you know she's religious and goes to mass everyday?
In fact, after PEP.ph (Philippine Entertainment Portal) spotted her at the Watsons Switch and Save event, she went to Baclaran church.
3. Yes, even when she's running or working out at the gym, she is dressed that way.

4. Believe it or not, it will only take her a maximum of 30 minutes to get dressed.

Smiling, she told PEP, "Magaling na ako. Expert na ako. I can even put my lashes in a moving car."
5. Speaking of her faux eyelashes, she normally brings with her "two or three" sets each time she's out.
In a month, she uses about "50 or more."
Laughing, she added, "I'm the only one who has muscles in my eyelids. Alam mo, kung Watsons lang has lashes, uubusin ko."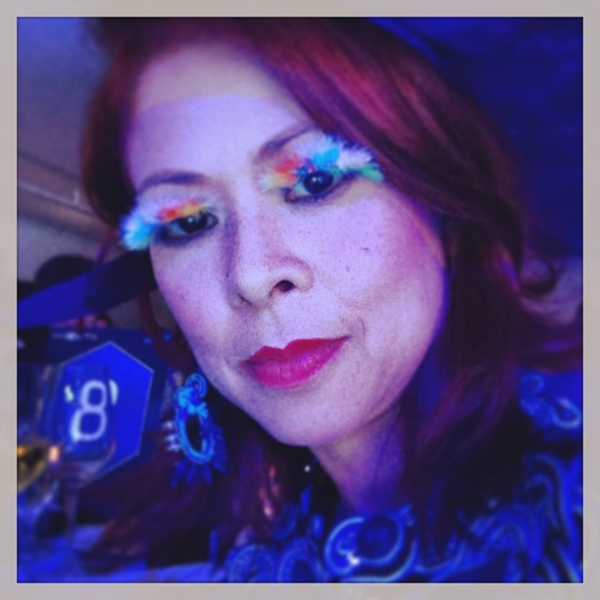 Photo: tessaprietovaldes.com
6. She's like a walking billboard. She uses accessories that will promote her environment advocacy and the Philippines.

Tessa got the white paper roses for her hair from James Reyes.
In a previous interview, she also remarked, "Cause I'm really a proud Filipina. Everywhere I go in the globe, talagang I'm wearing a hat. And they always say, 'Where is it from?' And I say, 'From the Philippines.' I'm so proud na I represent the Philippines whenever I go abroad."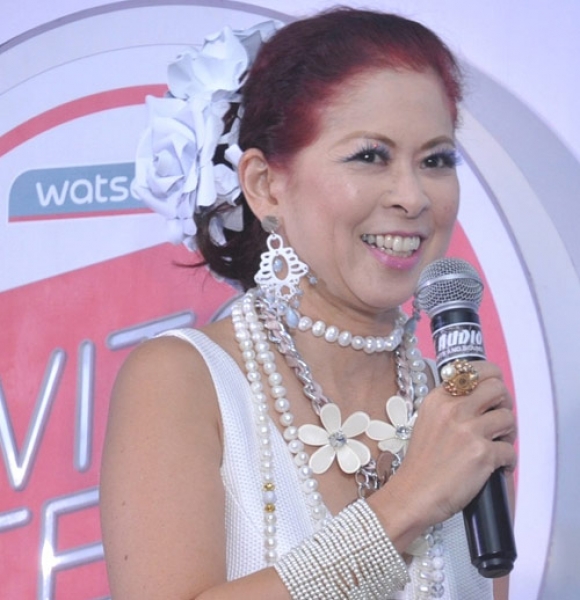 7. She splurges on shopping, she gives a lot to charities as well.

"Of course, I know the value of switching and saving. But if it's shopping for the things I really love, the list is longer than the savings side."
But ostentatious, she's most certainly not.
Tessa been building houses for the poor, and supporting causes that will save the sea.
And just like shopping, helping people has become a hobby of sorts.
"I don't really count [the number of people I helped], but siguro almost the same as the number of my clothes."