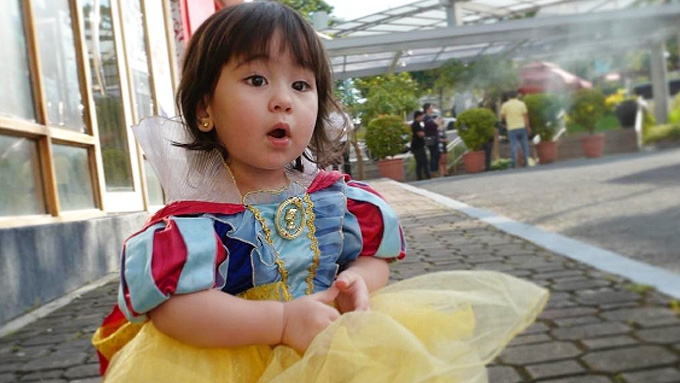 IMAGE @scarletsnowbelo on Instagram
---
Halloween is right around the corner, and it is the perfect opportunity for kids of all ages to dress up and become whatever or whoever they want to be!
Here are quick costume pegs from the adorable Scarlet Snow Belo.
Over the weekend, Dra. Vicki Belo and Hayden Kho Jr.'s little girl dressed up as Snow White for her play school's trick or treat event.
But Halloween or not, Scarlet likes dressing up in costume.
A week before her trick or treat, the little girl wore a golden angel costume, a gift from one of her godparents.
One time, at home, little Scarlet Snow wanted to be a ballerina so voila!
She also became an elf once, in fact, last Christmas.
Her parents, Mr. and Mrs. Santa, brought her to a gift-giving activity.
Lastly, during her first-ever Halloween last year, Baby Scarlet Snow dressed up as a lobster, complete with a silver bucket.
The cutest!
What about you, PEPsters? What are your costume ideas for kiddos?