Marian Rivera officially joins the ranks of Hollywood actresses who have held the Cleopatra clutch specially designed by South African-born American designer Lana Marks.
Following the buzz around Marian and husband Dingdong Dantes's matching "power suits" at Gabbi Garcia's debut held on December 6, at the Manila Marriott Hotel, Marian was featured on the official website of Lana Marks.
READ: Marian Rivera and Dingdong Dantes set bar high for couple twinning
The Kapuso Primetime Queen's sharp "androgynous" OOTN was paired with her white, alligator-skin Cleopatra clutch, which Lana Marks "specially-designed" for the actress.
READ: Marian Rivera to get her own "Cleopatra" clutch bag from Lana Marks
As Lana Marks's "new friend," Marian is presently one of the five main features on the brand's official website.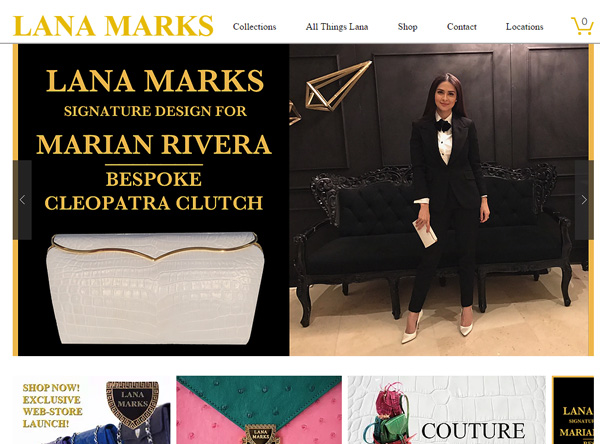 A photo of Marian in her Randy Ortiz-designed "power suit" stood among the luxury bag designer's list of Hollywood celebrity muses. These included Angelina Jolie, Sarah Jessica Parker, Charlize Theron, Kate Winslet, Madonna, among others.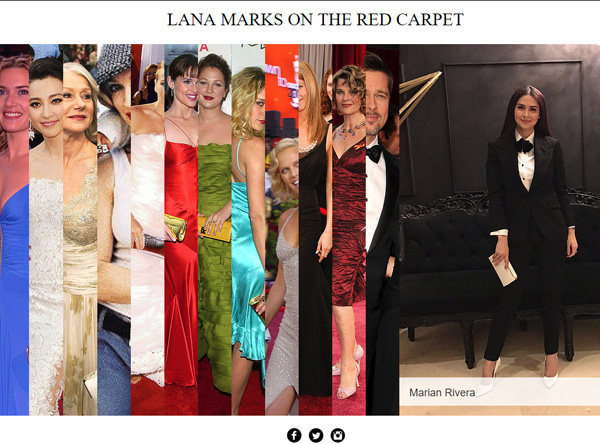 Lana Marks also posted a video message on Instagram for Marian and her fans.
She said, "I'm so honored to have designed a white alligator Cleopatra clutch for my new friend, Marian Rivera."
"It is magnificent," Marks said about the "Marian Rivera" Cleopatra clutch.