Sixteen Miss Universe 2016 candidates enjoyed their pre-pageant activity in Boracay today, January 14.
Candidates from Argentina (Estefania Bernal), Nicaragua (Marina Jacoby), Guyana (Soyini Fraser), Myanmar (Htet Htet Tun), Belize (Rebecca Rath), Australia (Caris Tiivel), US Virgin Islands (Carolyn Carter), Poland (Izabella Krzan), Honduras (Sirey Moran), Namibia (Lizelle Esterhuizen), Mexico (Kristal Silva), Malta (Martha Fenech), Chile (Catalina Caceres), Costa Rica (Carolina Rodriguez Duran), Turkey (Tansu Sila Cakir), and Ecuador (Francesca Cipriani) received a rousing welcome from the locals led by the town officials of Malay, Aklan.
The 16 candidates were greeted by an ati-atihan dance group at the Godofredo Ramos Airport in Caticlan.
Then they were brought to Shangri-La Boracay Resort and Spa via speedboats.
Parts of their activities were dragon boat rowing, swimwear photo shoot, weaving, and fish net making.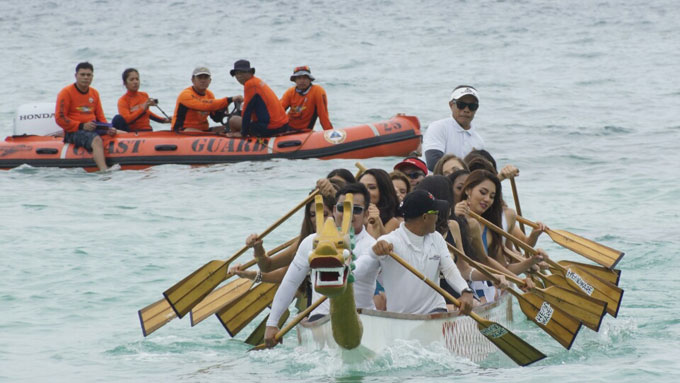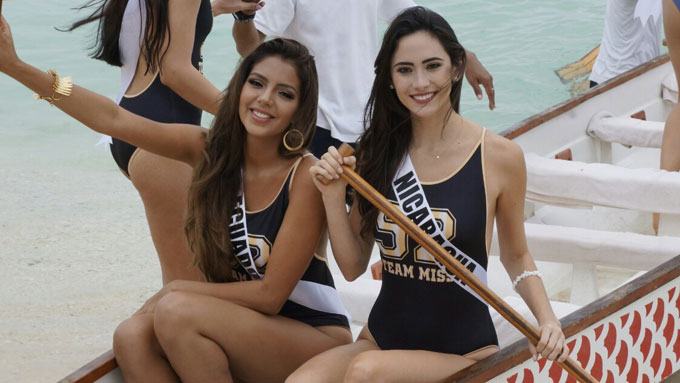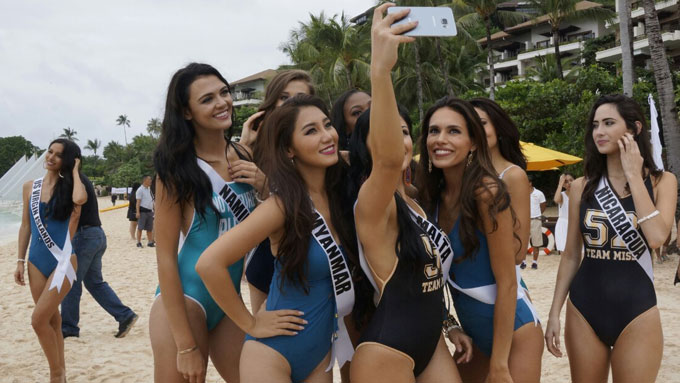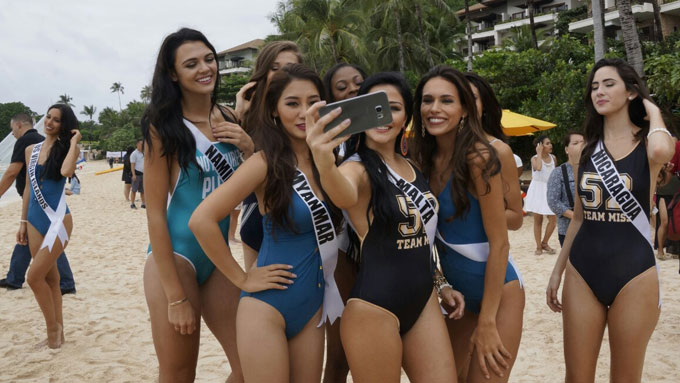 The event was hosted by Miss Universe 2011 third runner up Shamcey Supsup-Lee.