Filipino designers were given the proper spotlight during the Miss Universe 2016 National Gift Auction gala held at Conrad Manila on January 23.
Their creations were showcased during the runway show.
(Clockwise) Miss Albania Lindita Idriz in Albert Fontanilla; Miss Ecuador Connie Jimenez in Hannah Kong; Miss Uruguay Magdalena Cohendent in Rosenthal Tee; Miss Myanmar Htet Htet Htun in Mak Tumang; Miss Japan Sari Nakazawa in Ricci Lizaso; and Miss Philippines Maxine Medina in Odelon Simpao.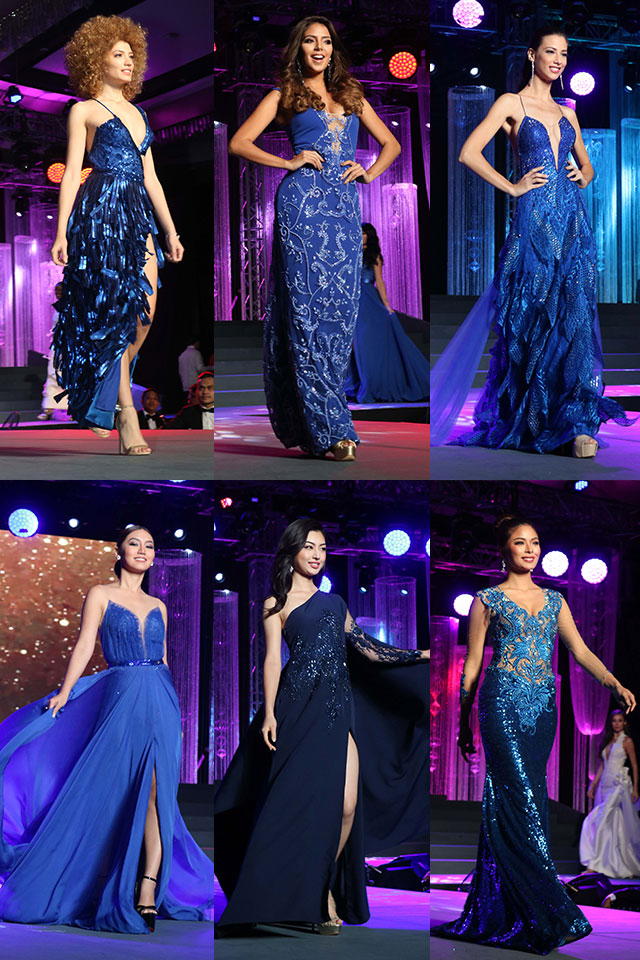 (Clockwise) Miss Malaysia Kiran Jassal in Loretto Popioco; Miss Nigeria Unoaku Anyadike in Ditta Sandico; Miss Czech Republic Andrea Bezdekova in Fanny Serrano; Miss Nicaragua Marina Jacoby in Mike dela Rosa; Miss Hungary Veronika Bodizs in Johnny Abad; and Miss China Li ZhenYeng in Eddie Baddeo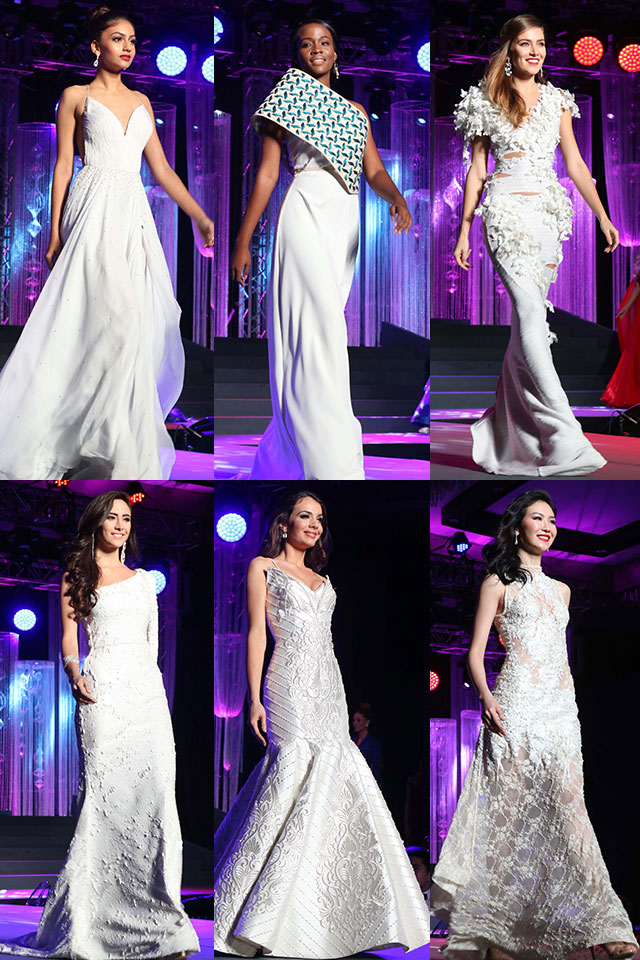 The Miss Universe candidates were either clad in royal blue or red or white.
(Clockwise) Miss Romania Teodora Dan in Pat Santos; Miss Mautirius Kushboo Ramnawa in Dennis Lustico; Miss Germany Johanna Acs in Jaki Penalosa; Miss South Africa Ntandoyenkosi Kunene in Randy Ortiz; Miss Turkey Tansu Cakir in Rocky Gathercole; and Miss Vietnam Le Hang in Val Taguba.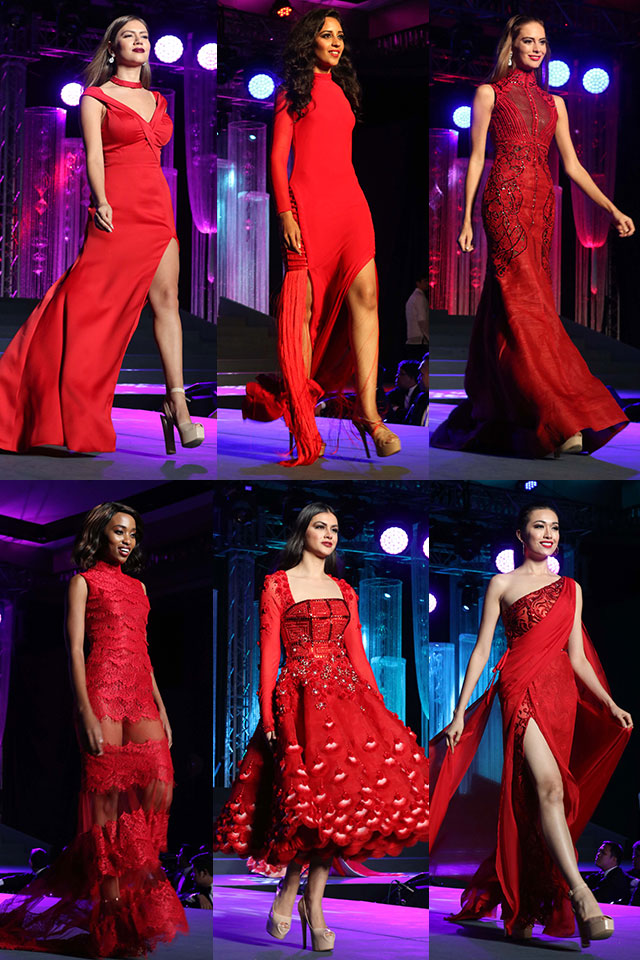 Celebrities were spotted gracing the gala.
Former Miss Universe queens Gloria Diaz (left) and Margie Moran (right), both clad in Albert Andrada gowns, were in attendance.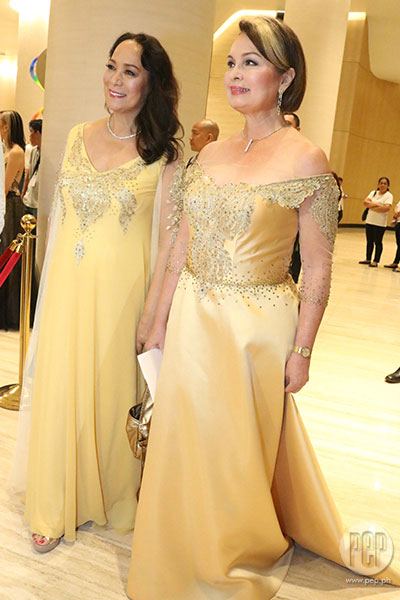 Miss Universe 2013 third runner up Ariella Arida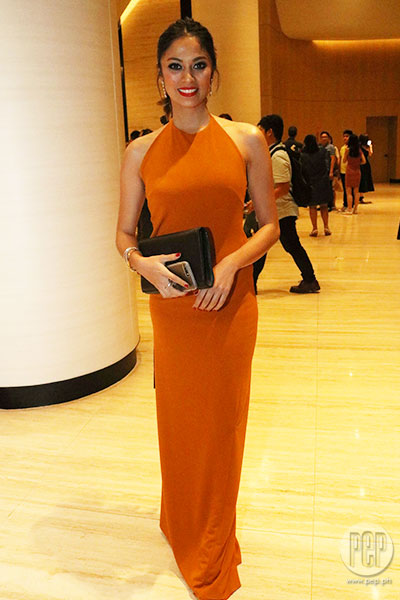 Miss Universe 2014 first runner-up Nia Sanchez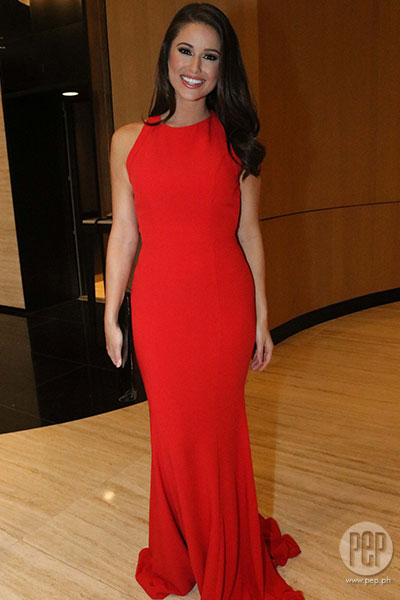 Miss Universe 2015 second runner up Olivia Jordan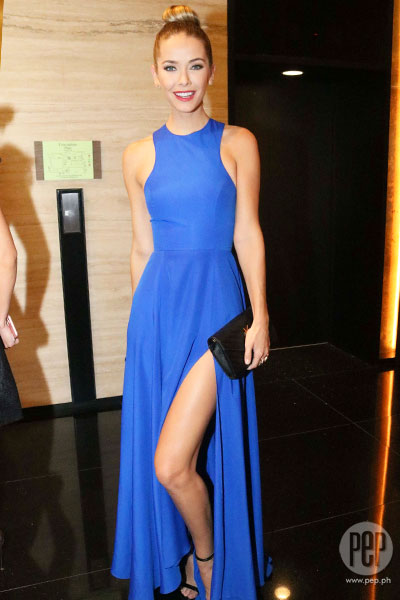 Kapamilya actors Enrique Gil and Matteo Guidicelli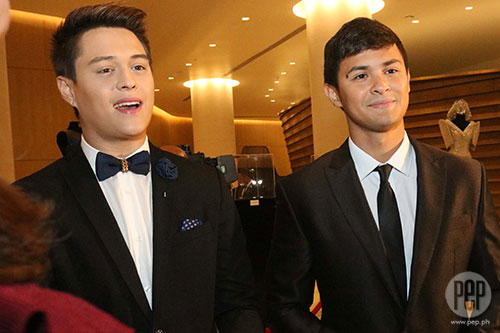 Dra. Vicki Belo and Hayden Kho Jr.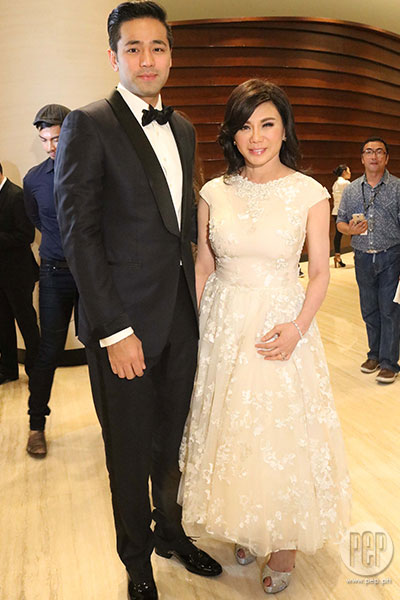 Cristalle Belo and husband Justin Pitt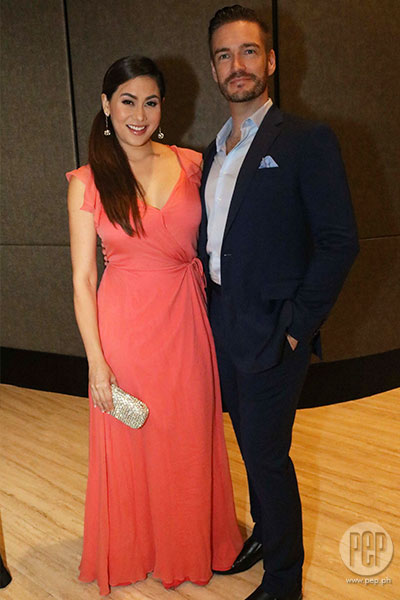 Zsa Zsa Padilla and Karylle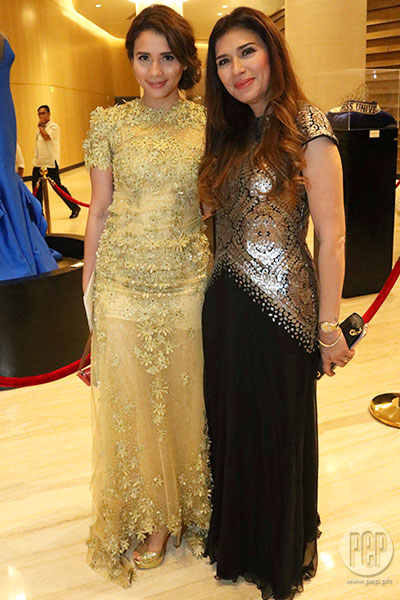 Martin Nievera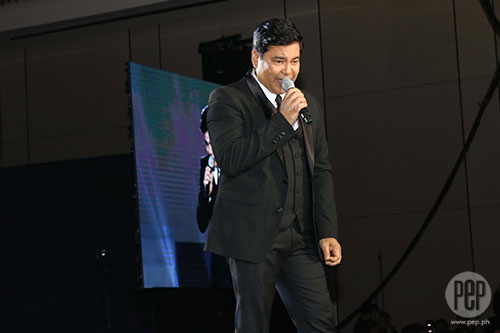 Pops Fernandez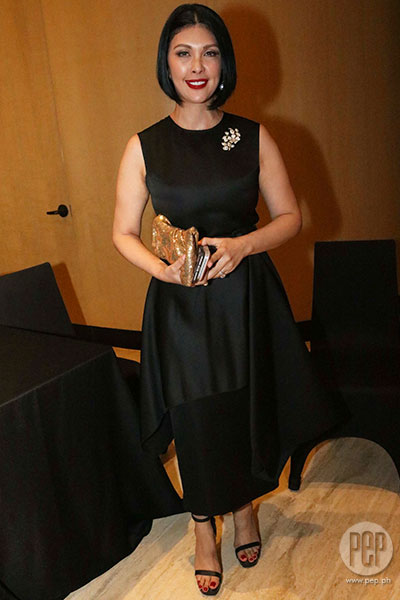 Fashion designer Rhett Eala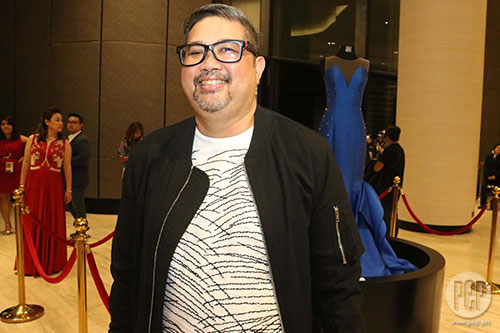 The National Gift Auction, one of the mandatory pre-pageant events in Miss Universe, is staged as a night for "goodwill" and "charity."
Each candidate contributes to the auction by giving a gift that represents their respective countries.
Miss Ukraine Alena Spodynyuk offered a blue beaded necklace.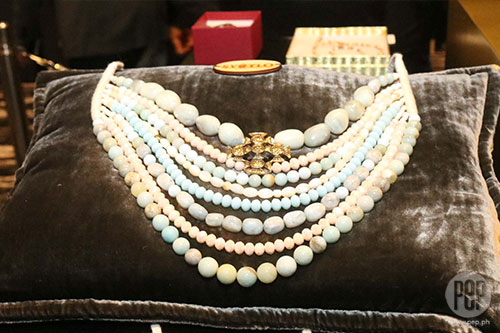 Miss Great Britain Jaime-Lee Faulkner had a "Yokohama Harbour pearl necklace by Ochira" up for auction (left), while Miss Malta Martha Fenech handed "an exquisitely crafted filigree openwork silver pendant" along with its certificate of authenticity (right).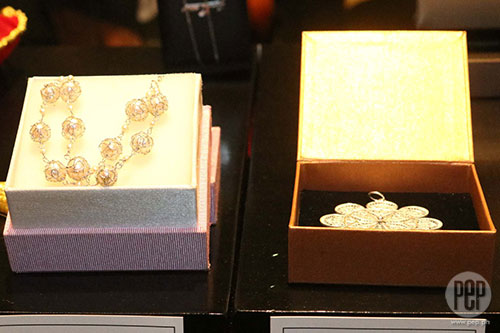 Maxine gave a pearl necklace and a pair of pearl earrings.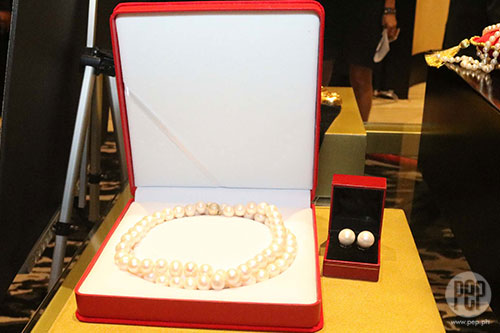 This year's auction, aimed to raise funds for HIV and AIDS awareness and prevention, managed to generate a grand total of PHP 850,000.
The chosen charity was the Positive Action Foundation Philippines Inc..