Pageant fans anticipated the variety of national costumes that were paraded during the Miss Universe 2016 preliminary round at the SM Mall of Asia, on January 26.
Each candidate got to showcase a piece of her country's culture, not to mention, her designer's creativity.
Among the 86 costumes, here are the top 12 standouts—some were out of the box; others, striking.
Miss Myanmar Htet Htet Htun's massive headpiece elicited loud cheers.
Complete with its red curtains, it represented the traditional puppet dances of Myanmar.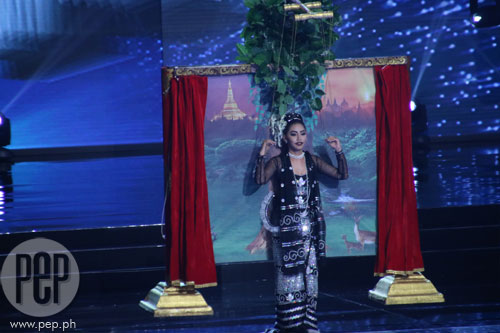 The Miss Universe stage became an aviary of sorts given the variations of colorful bird-inspired costumes.
But Miss Nicaragua Marina Jacoby's glittering ensemble was easily the most majestic of them all.
Weighing more than 20 pounds, the costume's design drew inspiration from the country's national bird, the Turquoise-browed motmot.
READ: Battle of winged costumes in Miss Universe 2016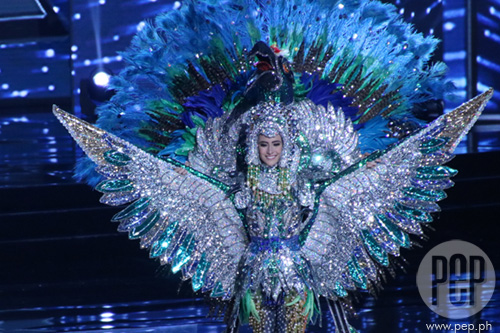 Paying homage to her homeland's origins, Miss Mauritius Kushboo Ramnawaj's costume told the story of how a volcanic eruption led to the formation of her island.
It was a creation of a Filipino designer.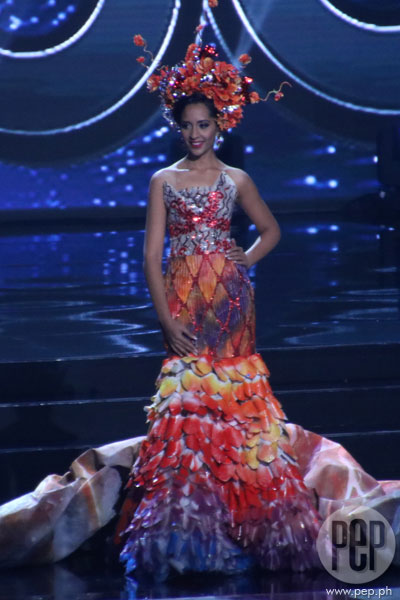 Miss Panama Keity Drennan's costume was patterned after a traditional market in a small town.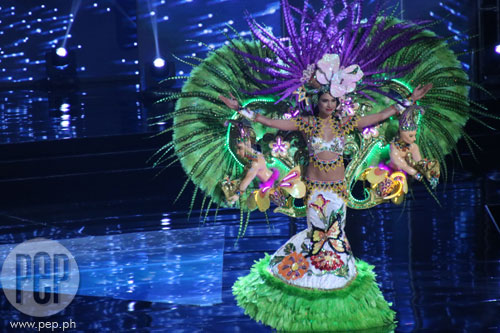 Netizens were enchanted by Miss Venezuela Mariam Habach's national costume.
Designed by Nidal Nouaihed, it copied the look of a "mystical mermaid who possesses great beauty."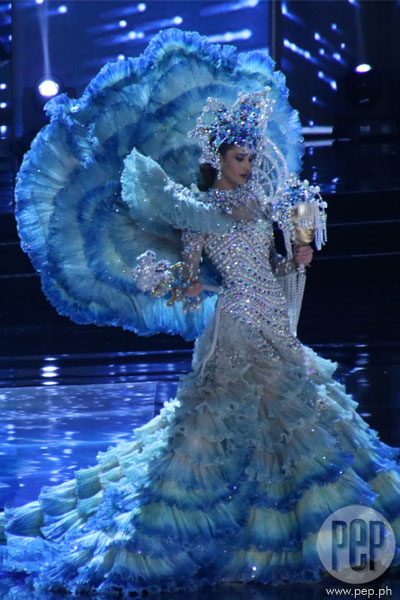 Miss Angola Luisa Baptista shone bright like a diamond, an important economic resource of her country.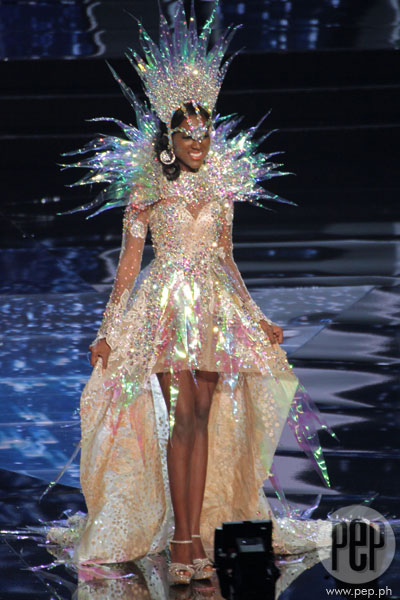 Miss Sweden Ida Ovmar paid tribute to Swedish author Astrid Lingdren.
Her costume featured characters from the author's known children's book Pippi Longstocking.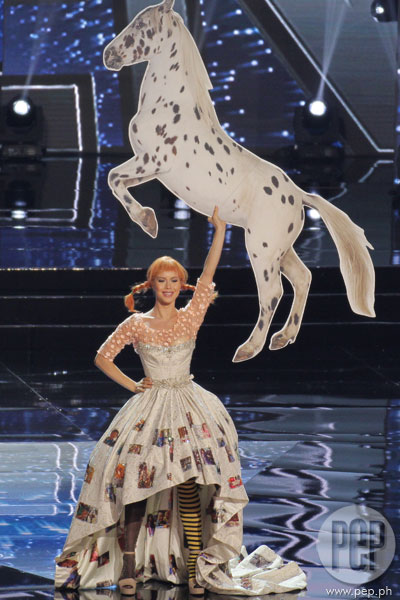 Miss British Virgin Islands Erika Creque wore the symbols of sun, sea, and sand, representing the best of her country's shores.
Her costume was embellished with actual seashells.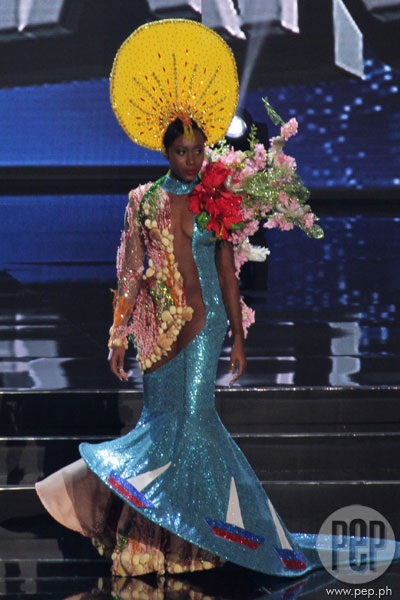 Miss USA Deshauna Barber was her own superhero with her winged helmet and eagle-crested shield.
Her costume stood for women empowerment.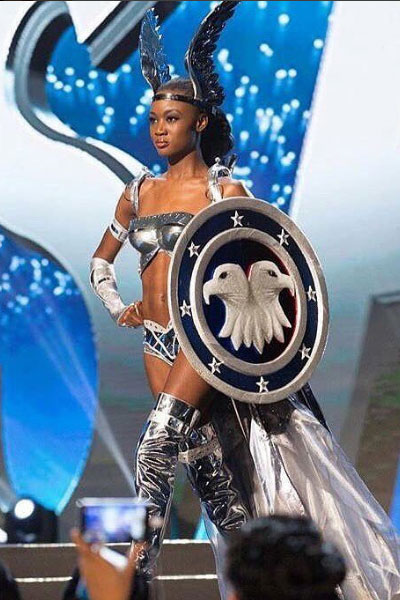 Bringing a piece of France's exuberant culture was Miss France Iris Mittenaere.
She wore an original Moulin Rouge costume.
It was the first time one of the cabaret costumes was flown out of France and also the first time a non-dancer from Moulin Rouge wore it.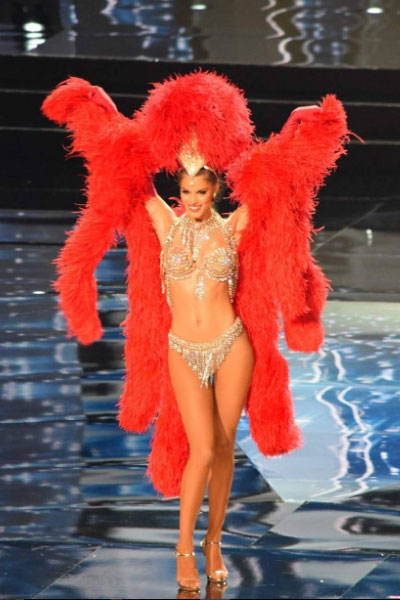 Miss Thailand Chalita Suansane looked regal in her bejeweled dress, which echoed the attire of her country's royal queens in the first century.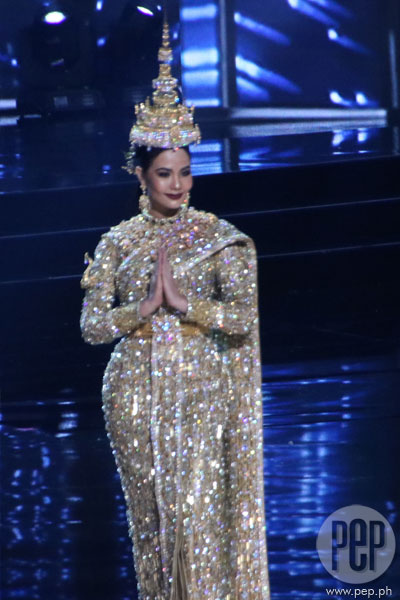 Veering away from the traditional terno, Miss Philippines Maxine Medina showcased a different side to Philippines' ethnicity with a vinta boat-inspired costume.
Rhett Eala, the same designer who created Maxine's emerald green evening gown, wanted the costume to be "something Filipino" but not the usual.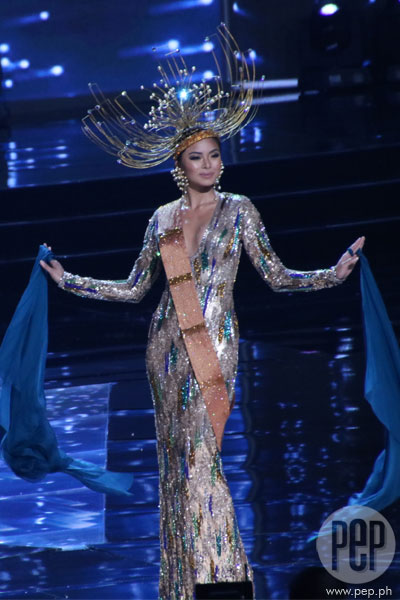 Which costume is your top pick, PEPster?