If the blockbuster hit Wonder Woman will have a local version, who among these actresses will slay her costume?
In the 80s, when Linda Carter played the iconic role, she wore a body suit inspired by the colors of the American flag.
For her accessories, she had a tiara, metal bracelets, and her lasso.
See who among these ladies nailed the original costume.
Isabelle Daza, Halloween 2015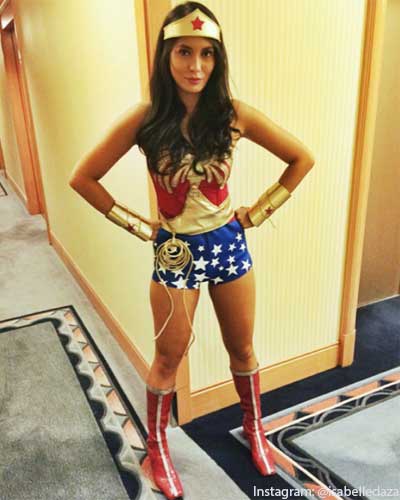 An artist made this fan art for Angel Locsin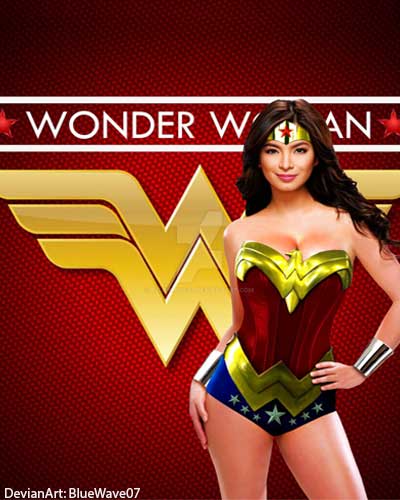 Marian Rivera for a pictorial with Jay Tablante in 2013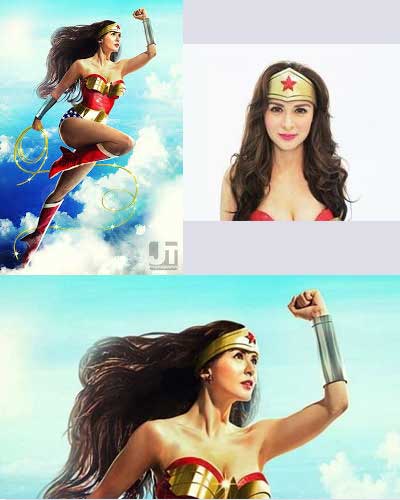 Did you know that just like Darna, Wonder Woman's costume underwent an overhaul for about 15 times?
She used to have a skirt, once tried the "mod fashion," according to techtimes.com, and also sported pants and a long-sleeved red jacket with blue and white star sleeves.
Sarah Lahbati's version for ASAP was unique.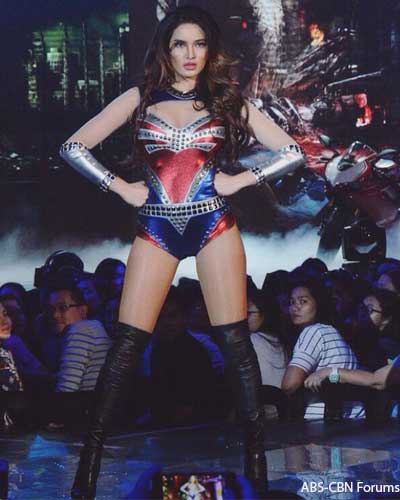 When Gal Gadot appeared as Wonder Woman in the Batman vs Superman: Dawn of Justice in 2016, she wore a grayed-out battle armor sans the stars.
It was totally different from the previous costumes.
Sarah Geronimo's had a skirt.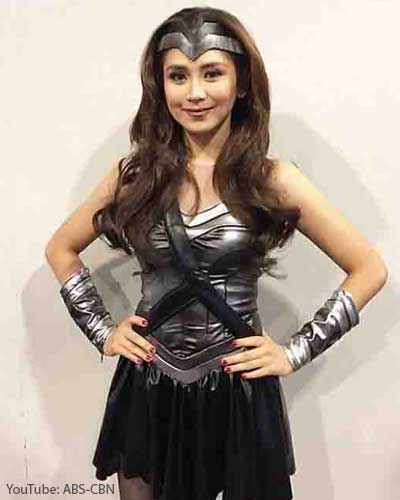 Returning to the screen this year, three stars had worn costumes which were close to Gal's present costume in Wonder Woman.
If you noticed, red and blue were added to the Israeli actress' gray armor.
One celebrity totally pulled it off, and looked like Gal's sister. Guess who?
Bea Alonzo, Halloween 2016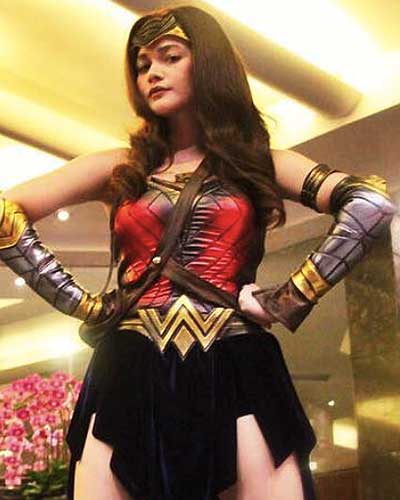 Jessy Mendiola for Banana Sundae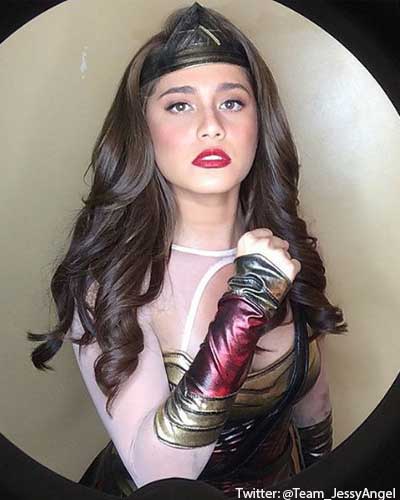 Bubbles Paraiso for an appearance on a YouTube video, August 2016