Jinkee Pacquiao's wardrobe staples are usually from these two brands: Gucci and Dolce&Gabbana.
Of late, her favorite seems to be the latter's "bursting-with-life" patterns and bold prints—flowers, pineapples, ice cream, including the traditional motifs of maiolica (pottery) and the Sicilian painted cart.
But her obsession: pink roses.
Part of D&G's Tropico Italiano collection for spring and summer of 2017, such flower was among the dominant visual cues representing Sicily and its way of life.
Check out the rose print on Jinkee's cardigan.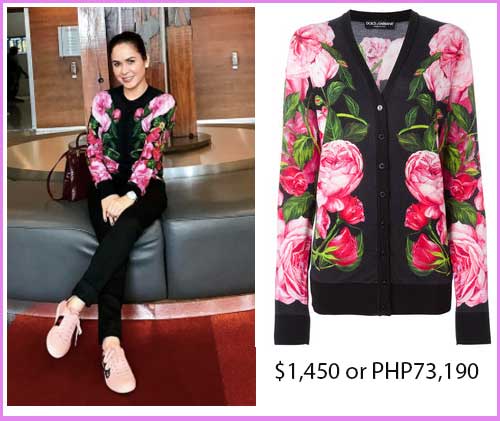 Manny Pacquiao's wife has a petite frame so the other styles she owns are actually from D&G's line for Children.
Look at her printed cotton dress.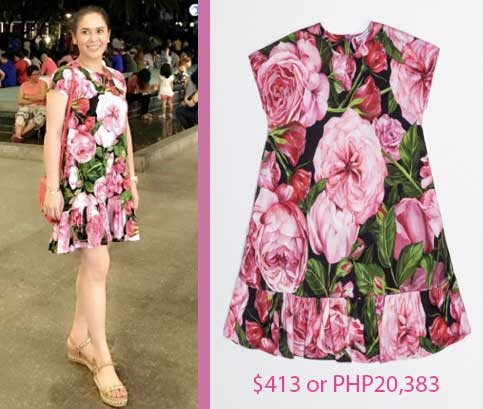 Jinkee also has versions for sweater and sweatpants.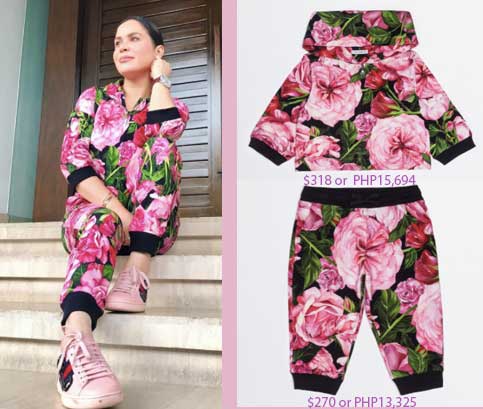 Lastly, she has them on a skirt.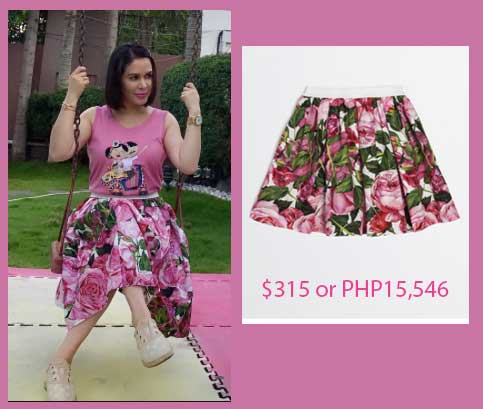 Prices are based on D&G's online store.