Earlier today, July 23, 2017, Kris Aquino attended the wedding of Congressman Alfred Vargas and Yasmine Espiritu as one of the principal sponsors.
She proudly called herself "Ninang of All Media."
Clad in a Michael Leyva gown, the actress/host looked ravishing.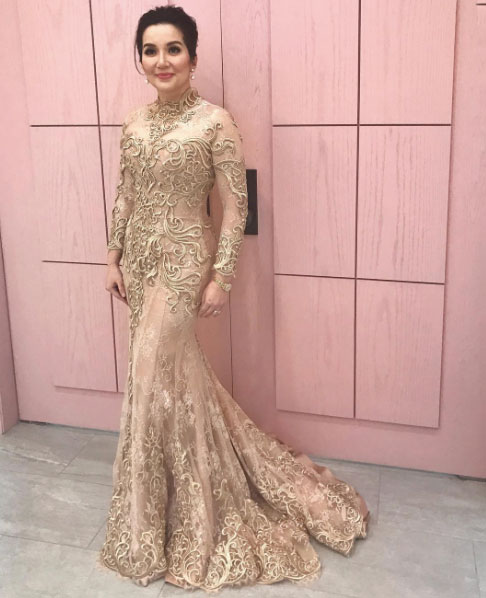 An hour after the wedding, she posted a picture taken at a poolside with her managing director and birthday boy Nicko Falcis.
She got the hem of her gown wet.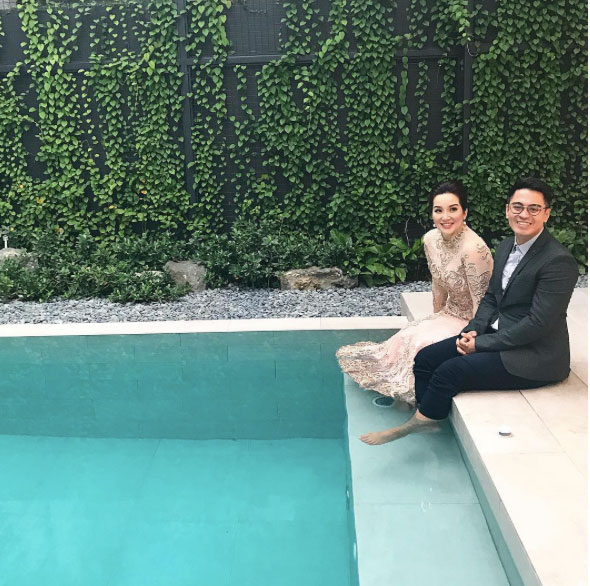 In the next photo, she decided to have a "mini photo shoot" in the pool clad in an expensive swimwear, her Michael Leyva gown.
Also in the photo was her son Bimby, "her cute lifeguard ready to rescue me."