Rochelle Pangilinan, who tied the knot with Arthur Solinap on August 8, 2017, wore her dream bridal gown—a masterpiece of Dubai-based Filipino.
Inspired by a lace-hand fan or Spanish abanico, it has a three-meter cape with the most exquisite details.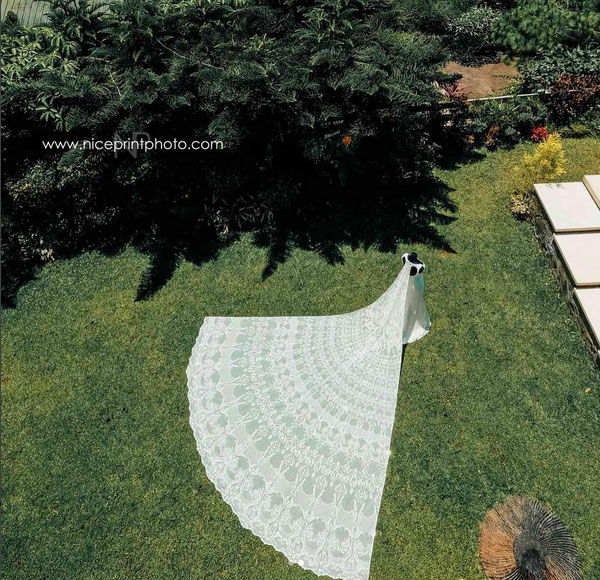 The dress caught the attention of Emirates Woman, which dubbed it as "Michael Cinco's most stunning dress yet."
The fashion and lifestyle magazine famous in Dubai, UAE, and Middle East further described, "The Dubai-based designer created a shimmering mermaidy number..." with a show-stopping cape which was "encrusted with Swarovski crystals, beads and pearls."
The bead work "required some serious hours of work in Cinco's atelier."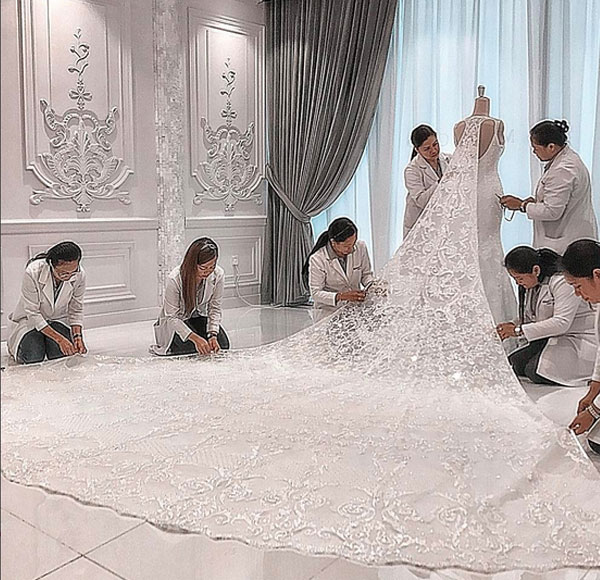 Among all the creations of Michael Cinco, Rochelle's dress was a standout.
Emirates Woman wrote, "Have you ever seen another wedding dress quite like this? We don't think we have.
"It might be the most incredible we've yet seen."
Meanwhile, this magazine/website previously featured Cinco's "out of this world" creations worn by a princess from Qatar, a bride from Kazakhstan, and our very own Marian Rivera.