A few days ago, Drs. Vicki Belo and Hayden Kho Jr. returned to Paris, where the couple held their grandiose wedding last September 3.
On Instagram, she posted a photo of the two of them at The Louvre, the world's largest museum, as their backdrop.
The cosmetic surgeon mentioned that they would be attending Paris Fashion Week's "last fashion show," featuring the designs of Nicolas Ghesquière, the current creative director of the house of Louis Vuitton.
Clad in a blue-lace ensemble with a black long-sleeved top underneath, Dra. Vicki's OOTD had one detail that shocked her followers.
Watch this:
Towards the end, her pants turned out to be see-through, which gave a silhouette of her thong.
Her followers didn't miss the "twist," and described her outfit as "bonggacious," a "shocker," and truly a "pasabog."
The 61-year-old TV personality's outfit was actually part of the Louis Vuitton's Spring 2017 collection, which was launched in October 2016.
In January, Game of Thrones actress Sophie Turner was spotted at Variety's Nominees Brunch for SAG Awards wearing the same dress.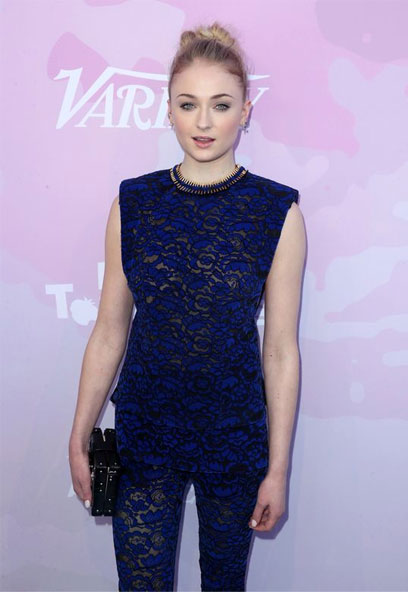 Who wore it better?