If you are a big fan of black ensembles because they make you look thinner, you'll find these floral prints refreshing.
This trend has been in full bloom for the longest time, and various clothing brands have found a way to make you forget that sometime in the 90s, they were frowned upon and dubbed kukurtinahin.
Check these out:
This printed shirt dress with three-fourth length sleeves can both be worn to the office and coffee date.
Brand: Stradivarius
Price: PHP1,395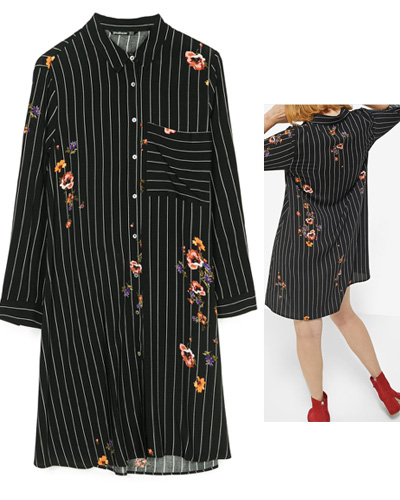 The rubberized floral appliqué on the front makes this short dress so chic.
It's perfect to don it on a casual day and even a party night.
Brand: Zara
Price: PHP1,595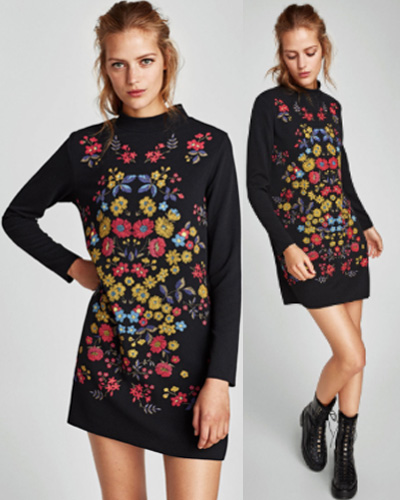 The floral embroidery softens the look of this blazer-style dress.
It can be your OOTD to a meeting or an interview or a seminar.
Brand: Bershka
Price: PHP1,950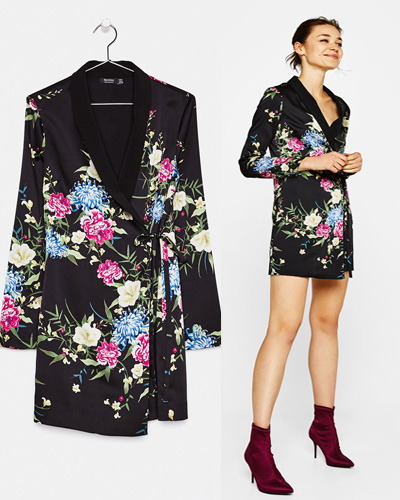 If you shop worth PHP3,000 with your Mastercard at the above stores and other brands under SSI Group, Inc. until January 15, 2018, the ongoing "Swipe to Shop" can give you the chance to be one of the ten lucky winners of an SSI Purple Gift Card loaded with PHPP500,000 credits for the grand prize.
Consolation prizes include two gift cards with PHP100,000 credits, two gift cards with PHPP75,000 credits, and five gift cards with PHPP30,000 credits!