Known for being a politician, an actor, a model, an athlete, and a painter, Ormoc City Mayor Richard Gomez is, unknown to those outside showbiz, also a good cook.
Actually, the 54-year-old actor-politician has been posting some of his dishes on his official Instagram account.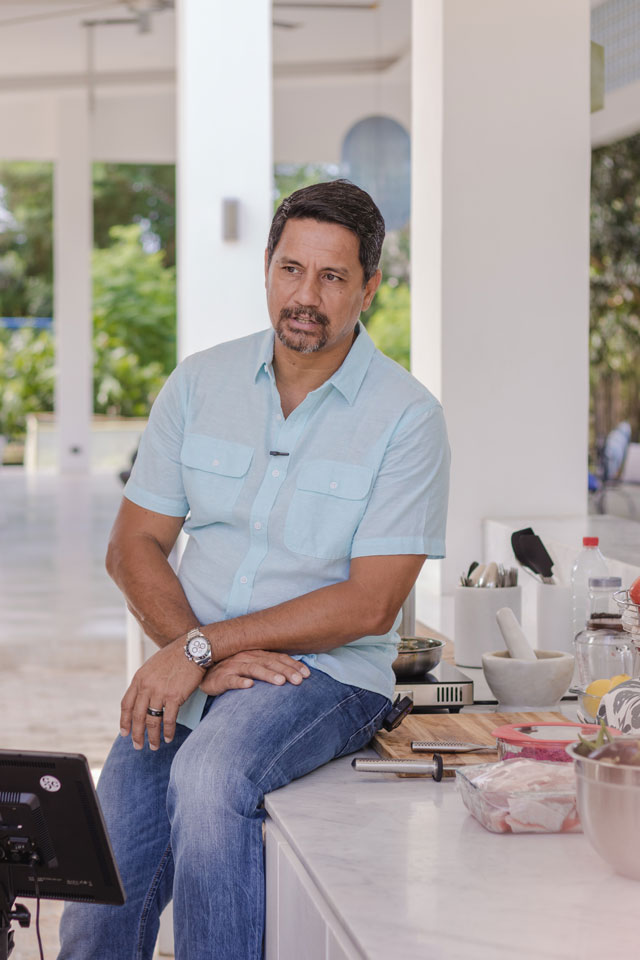 Now, he's taking it to a whole new level by sharing his family's recipes on his digital show, Goma At Home, which airs on his official YouTube channel.
In his digital show's first episode last Saturday, May 2, Richard revealed it was his Lola Lydia, his paternal grandmother and the person who raised him, who influenced him to learn how to cook.
Today, he loves taking over the kitchen to prepare family recipes for guests.
He said, "I also enjoy entertaining people at home. If there are special occasions like Christmas or New Year, I'm the one who really prepares the food at home."
This has been going on for years, even when he was not a full-fledged politician and was more a matinee idol.

Aside from loving to entertain, Richard also takes charge of the kitchen because his wife, Congresswoman Lucy Torres, really doesn't know how to cook.
In one of his Instagram posts, Lucy left a comment and wrote, "Ka swerte nako nga naminyo ko nimo my love. Kay di gud ko hibaw mo luto. [Ang swerte ko talaga napangasawa kita my love. Dahil hindi talaga ako marunong magluto.]"
For his first tutorial, Goma—Richard's nickname—shared his Lola Lydia's recipe for Pork Binagoongan.
On why he picked this one, he said, "This is one of my Lola's most memorable dishes. I like it because of the experience I've had with my Lola."
Here are the ingredients:
1 kg pork liempo/belle (cut in cubes)
2 cups fresh bagoong alamang
1 whole onion (peeled and diced)
1 whole garlic (peeled and chopped)
4 medium tomatoes (diced)
1 cup vinegar
3 piece bay leaves
1 teaspoon whole pepper
water
cooking oil
And these are the steps:
1. Saute the tomatoes, onions, and garlic in a pan. Add the bagoong alamang last.
2. Cook the tomatoes and the bagoong alamang well, until the last turns brown-ish but not burnt.
Richard noted the importance of cooking these two items well, especially the bagoong alamang so that it doesn't become "malansa."
3. Cook the pork "adobo style"—meaning, in a cup of vinegar, cup of water, pepper, garlic, and bay leaves.
4. Before the meat is fully cooked, add the bagoong alamang mixture in the saucepan.
Richard also recommended adding more water, depending on your preference. He lets it simmer for a few minutes until it's cooked.
For his side dish, Richard peels some green mangoes and serves them with blanched veggies like ampalaya and okra.
***
Gusto mo bang lagi kang una sa showbiz news at scoops? Join and subscribe to our Viber Chatbot here para lagi kang updated!