Craving for bread and pastries not readily available because of the lockdown has turned many homestayers into homebakers.
If you want to satisfy your sweet cravings minus the guilt, why not try making your own coconut bliss balls?
Andi Eigenmann is a fan of this gluten-free "tasty snack for [those with] sweet tooth."
It's healthy, great for munching, and requires only two ingredients to make.
Andy posted her easy recipe on Instagram on May 15, 2020.
View this post on Instagram
INGREDIENTS FOR COCONUT BLISS BALLS

1. Four cups of desiccated coconut
If you don't have it in your cupboard, go for shredded dried fruits or grated nuts like almonds, crushed pistachios or pecans.
Whatever you will use, try to recreate the texture of coconut.
2. Maple or agave syrup
These two syrups are natural sweeteners perfect for making low carbohydrate desserts.
Andi recommends honey for a non-vegan alternative.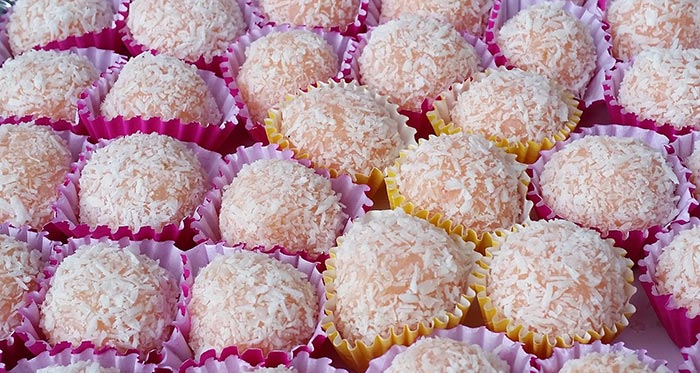 ANDI'S RECIPE FOR COCONUT BLISS BALLS
1. First, make the coconut butter by putting three cups of the desiccated coconut into a food processor or blender.
Churn it up for ten minutes until it turns smooth and creamy, just like butter.
2. Add four tablespoons of the mixture into a bowl with one cup of desiccated coconut and two tablespoons of syrup or honey.
3. Mix all the ingredients, then form into small balls on a plate.
4. Let it harden by cooling on the fridge.