Before the pandemic, it was typical of officemates Jhyll Sy Cantong and Lesley Jane Chan to cap off a hard day's work with some girl talk over their favorite cocktails.
They never imagined their regular bonding session would inspire them to put up Mood Cocktails Ph, the online business they started during the quarantine.
In an interview via e-mail on July 28, 2020, the close friends narrated to PEP.ph (Philippine Entertainment Portal) how they became sudden entrepreneurs.
Jhyll wrote, "We had to think of something to generate additional income while in Enhanced Community Quarantine (ECQ) for our family.
"It was in late May that I had a light-bulb moment—affordable, fashionable, ready-to-drink cocktail in a bottle.
"Since ECQ was in place and cocktail bars won't be accessible anytime soon, creating quality bottled cocktails would be something viable.
"I shared the idea with my husband Derrick, and he loved the idea."
Realizing she and her husband were entering a highly competitive marketplace, Jhyll figured she "needed a strong marketing partner."
So she called Lesley and asked if she'd want to join her in this enterprise.
Lesley said "yes" without thinking twice about Jhyll's proposal.
She wrote, "We love grabbing some cocktails after work! It is one of the few things Jhyll and I really bonded over through the years.
"We are also very knowledgeable when it comes to cocktails that's why we made sure that the quality and taste would be something that we will personally consume.
"Since the ECQ was in place, I thought that Jhyll's idea was very timely."
The three friends, including Derrick, launched Mood Cocktails Ph on July 10, 2020.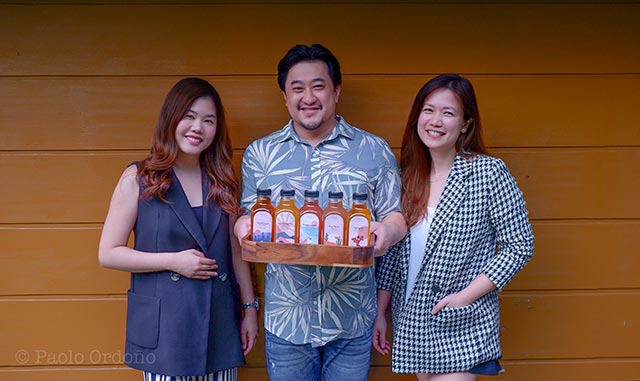 MORE THAN BEGINNER'S LUCK
The new enterpreneurs shelled out PHP80,000 to get their business plan off the ground.
Jhyll said most of their investments went into concocting perfect cocktails with the help of a mixologist, emphasizing, "We really invested in flavors since our mission was really to create quality cocktails."
Moreover, she added, "We wanted to add our own twist to our favorite cocktails—Sangria, Margarita, Piña Colada, Korean Highball, Sake Punch—and transformed them into our very own Sangrita, Hot Mess, Tropicolada, Seoul Good, and The Rising Sun.
"[Our capital] was more than what we initially projected because the spirits and the natural cold-pressed fruits were pricey. We also stocked up on bottles."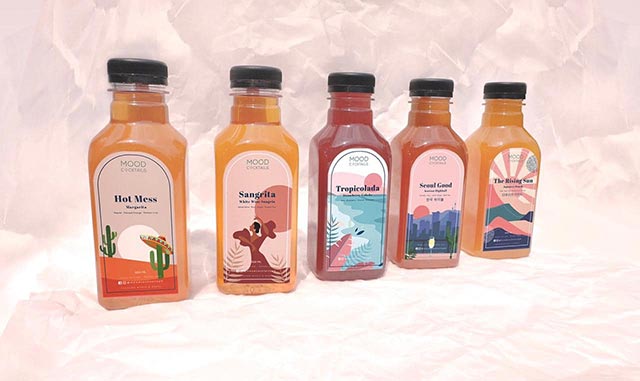 From the get-go, there was no question their small business was headed for success.
Leslie told PEP.ph,"We're only on our 2nd week. But since we launched, we sold about 900 bottles.
"For the first week, we sold around 230 bottles. The following week was amazingly overwhelming!
"We weren't getting much sleep just to keep up with the orders haha.
"Despite that, we were getting messages from clients—feedbacks on how they love our product—and it gave us the boost of energy we need.
"It humbles me how kind Filipinos are, how supportive the online community is...
"We are profoundly grateful. Makikita mo and mafi-feel mo talaga iyong kasabihan ngayon na 'tulungan tayo' and 'support small businesses.'"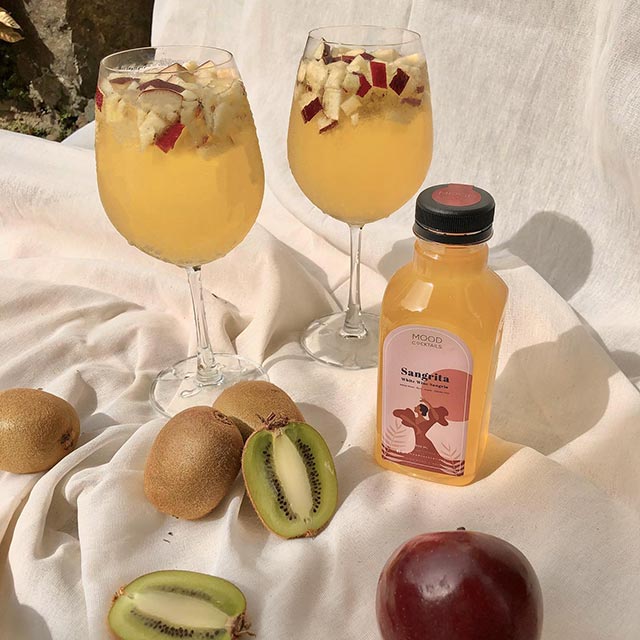 Jhyll maintained that the key to their instant success is their efficient teamwork.
She wrote, "We produce the drinks ourselves. We label and bottle the cocktails ourselves with help from our wonderful helpers at home.
"Lesley is in charge of the branding and marketing, Derrick is on the sales, operations, and production side, and me on the creatives and production side."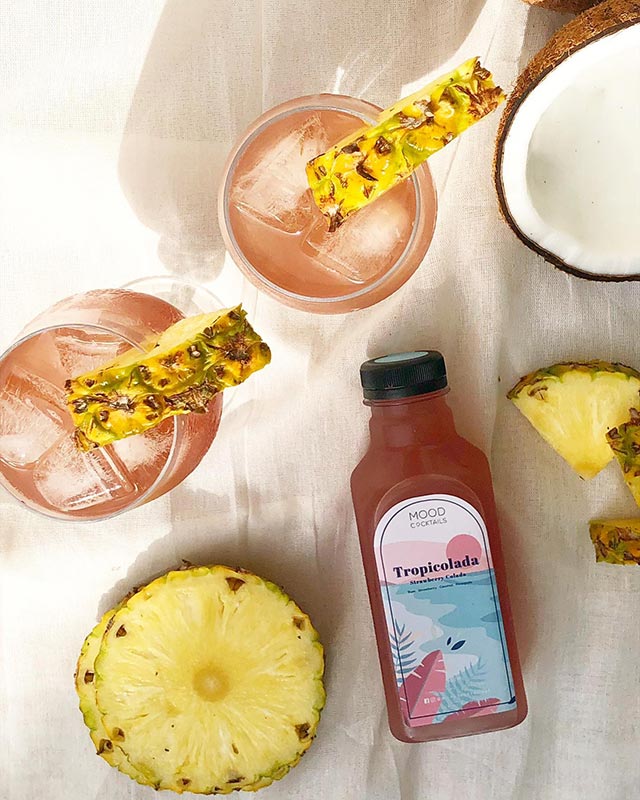 Their joint effort has not only resulted in churning out large number of orders in record time, it also gave them the capacity to expand their business to other parts of Luzon.
Lesley wrote, "We decided to extend the program to other people as well since we've been getting messages from people who are interested in reselling our product.
"Right now, we have distributors in Olongapo, Antipolo, Clark, Pasig, and Paranaque."
Jhyll, Derrick, and Lhia's signature cocktails are available at a retail price of PHP300 per 500 ml bottle. Prices vary on quantity ordered.
To place your orders, visit Mood Cocktails Ph on Facebook and Instagram.
Ordering food online? Enjoy promos and discounts using this Grabfood promo code.