Dinner is served!
On August 16, 2023, Kapamilya actress Julia Montes took to Instagram to share yet another glimpse into her culinary endeavors.
Read: Julia Montes flashes huge diamond ring; netizens ask, "engagement ring ba yan?"
In the snapshot, she posed beside two enticing bowls of food, smiling radiantly in contentment.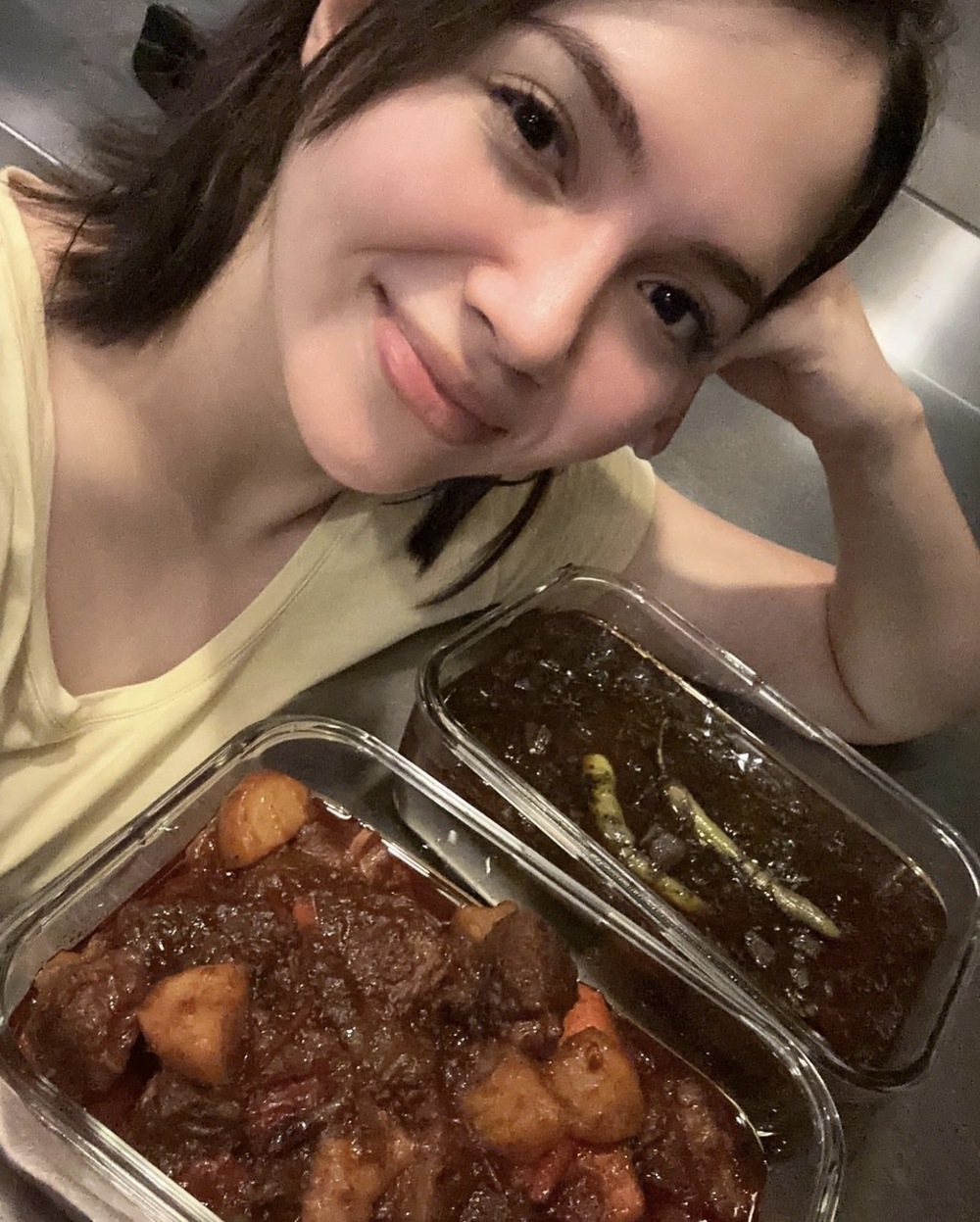 The start of her caption, "Done cooking for tonight … [heart emoji]" accompanied by the hashtags #mechado and #dinuguan, confirmed that the actress got busy cooking the two beloved Filipino dishes.
Mechado is a richly braised beef stew with a tomato-based foundation, while dinuguan, often referred to as 'chocolate meat,' is a stew that combines pork offal and meat, simmered in a spicy dark gravy made from pig's blood, garlic, chili, and vinegar.
What was more telling though, other than Julia's appetite for local cuisine, was how she inadvertently revealed her love language as a result.
She confided in her caption (published as is), "I'm a very shy person , even showing my lambing sa tao nahihiya ako, kailangan pa ng dasal at lakas loob [mixed emojis]…"
These admissions struck a chord with many who understand the inner struggles of expressing affection.

Read: Coco Martin compares Julia Montes and Yassi Pressman to these Pinoy dishes

Julia reasoned, "Kaya I consider that my love language is SERVICE … that's why cooking for friends, co-workers and family is my happiness [emoji]"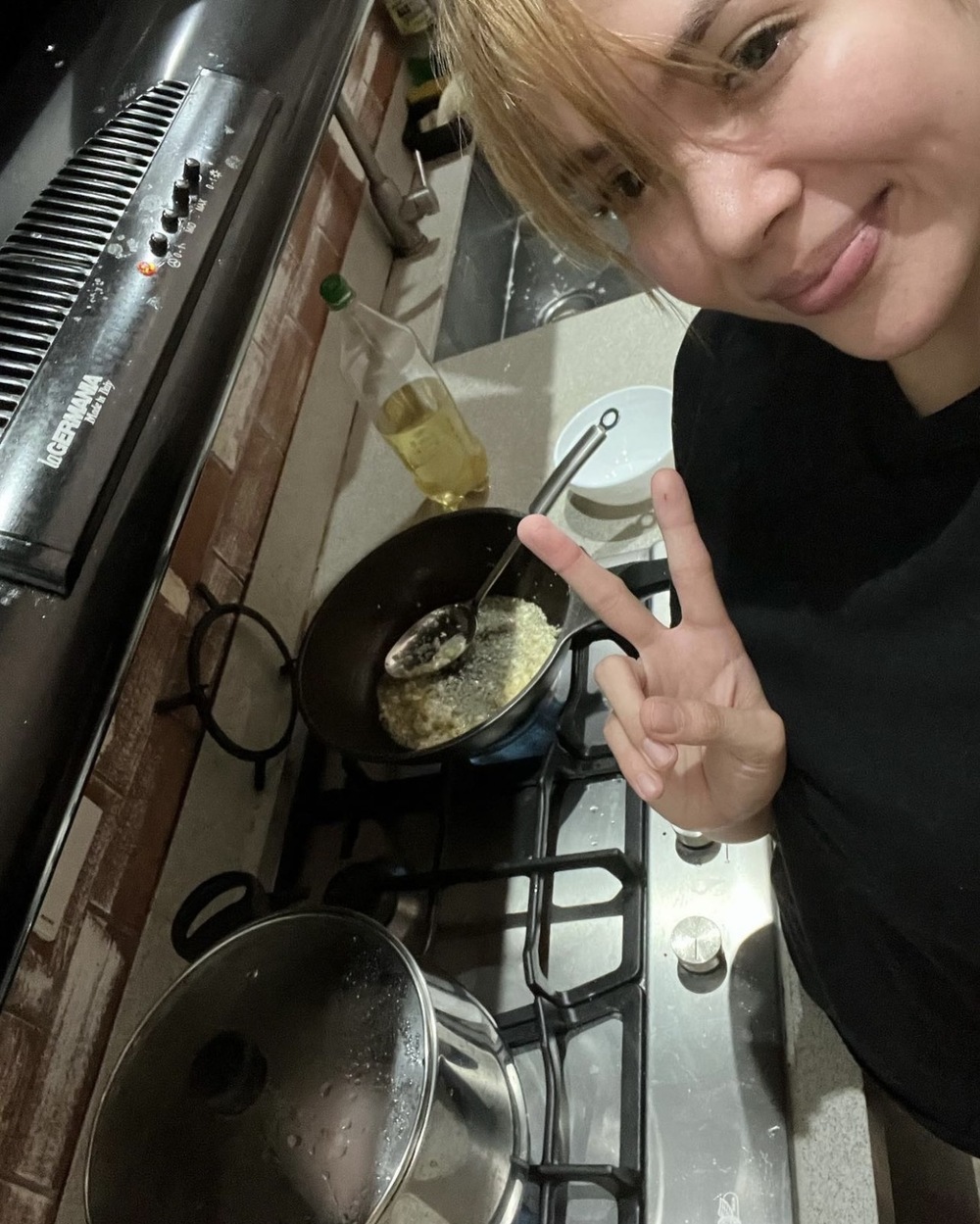 In relationships, the concept of love languages has gained prominence, illustrating the diverse ways individuals express and perceive affection.
Acts of Service can be defined as expressing affection for one's partner by performing actions they would appreciate, such as refilling their gas tank, tending to their plants, or in Julia's case, preparing a meal.

Other languages of love are Physical Touch, Words of Affirmation, Gift-giving, and Quality Time.
REACTION
Meanwhile, netizens applauded the Five Break-ups and a Romance lead star for the outcome of the meals she prepared.
Some noticed her 'beautiful bare face,' too.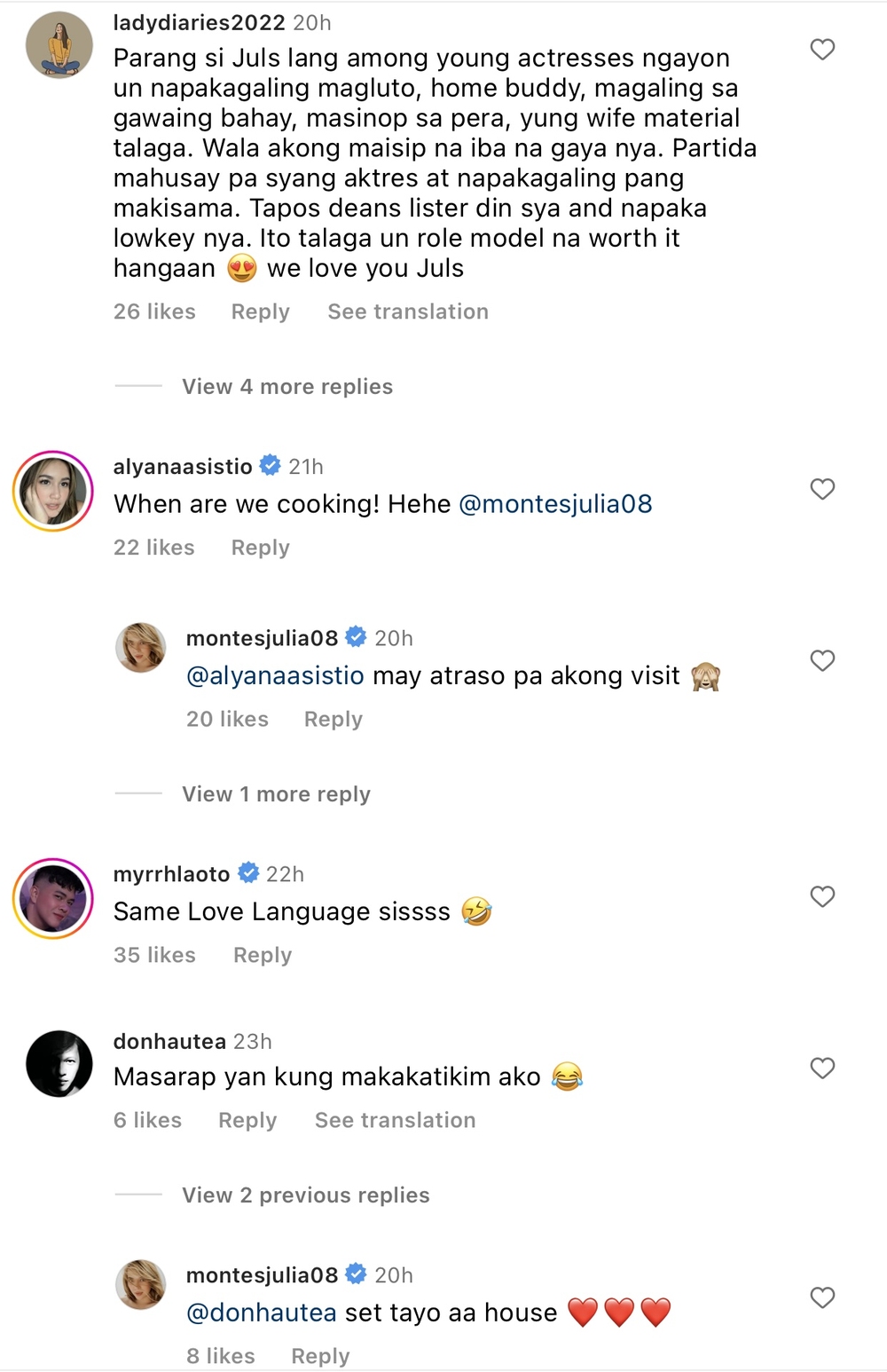 READ MORE: