When it comes to the list of exciting experiences for newlyweds, exploring each other's culinary prowess definitely makes the cut.
Celebrity couple Maja Salvador and Rambo Nunez, who just tied the knot on July 31, 2023, are no exception.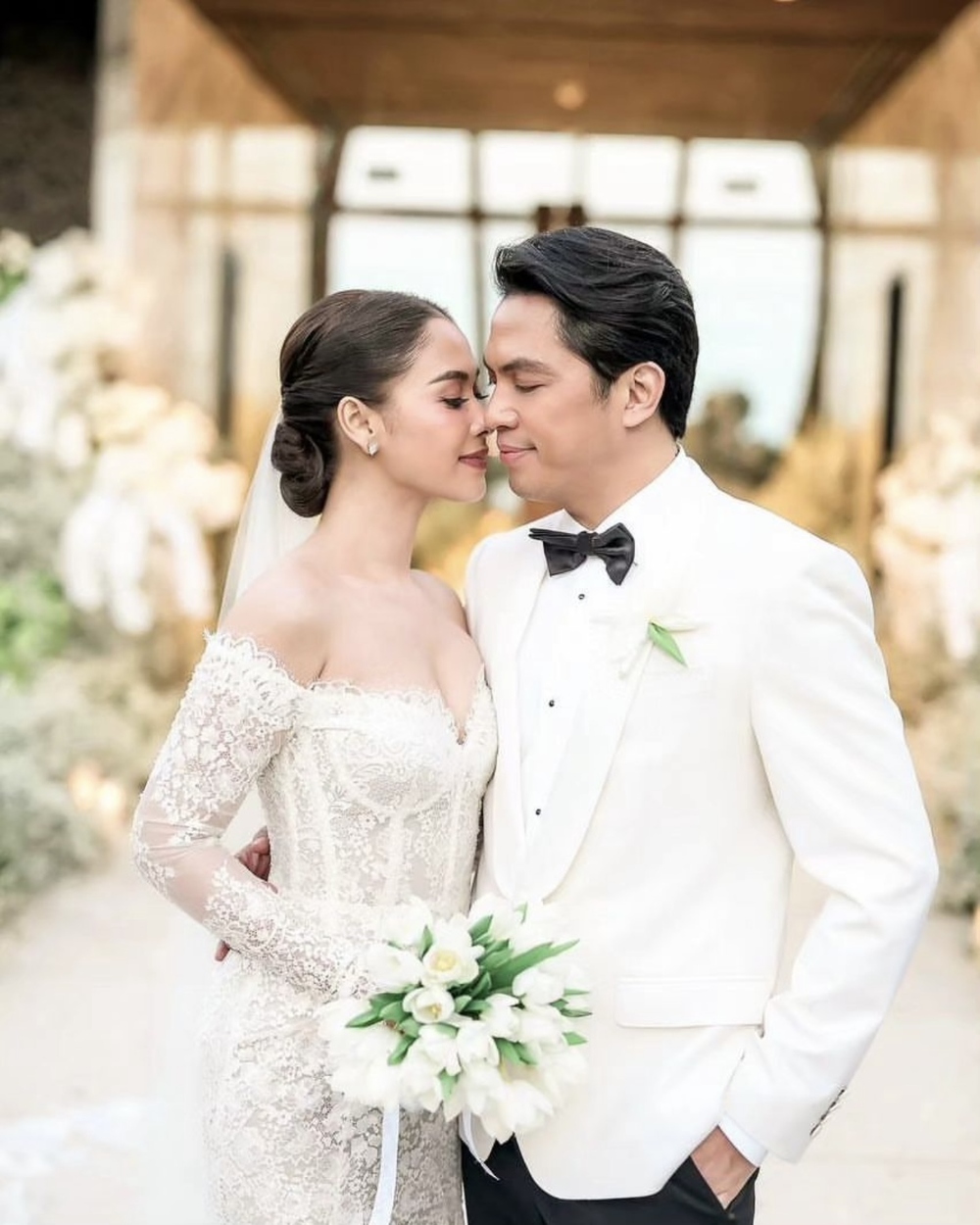 Read: THE WEDDING ALBUM: Maja Salvador and Rambo Nunez
Taking to her Instagram Stories on August 21, 2023, Maja exposed her playful banter with Rambo, on the topic of her cooking.
In the first post, Maja approached Rambo, who was eating.
"Since I don't have work tomorrow, ako naman magpapaka-wifey…" she quipped.
Transitioning to a sweet and mellow voice seamlessly, she added, "Ano gusto mong ulam for lunch?" sending both of them into laughter.
Rambo, with a mouthful, managed to respond, "Paella."
Maja kidded, "Aww bilhan mo ako ng lutuan."
The humor persisted in the subsequent Instagram Story, where Maja humorously captioned, "Parang di niya sure kung masarap talaga luto ko [grinning face with sweat emoji]."
This was because Rambo seemed to only list the dishes that Maja had cooked for him so far, and required prompting for his feedback.
According to him, one of the first dishes Maja had cooked for him was adobo. Maja asked, "Adobo, malapit kay mom?"
Comparing his mother's cooking to his wife's, Rambo's safe answer was, "Hindi, iba."
But the answer wasn't enough for Maja, as she prompted, "Pero?"
Even as Rambo reassured her that it was "masarap," the actress persisted, "Hindi... ang iniluto ko sa iyo, chicken and pork adobo kasi."
She seemed to want a more detailed description of how he liked either dish, but he only continued to list more dishes that she had already cooked for him.
Maja decided to get straight to the point and laughingly asked, "Bakit parang mukhang di ka nasarapan sa lahat ng iyan?"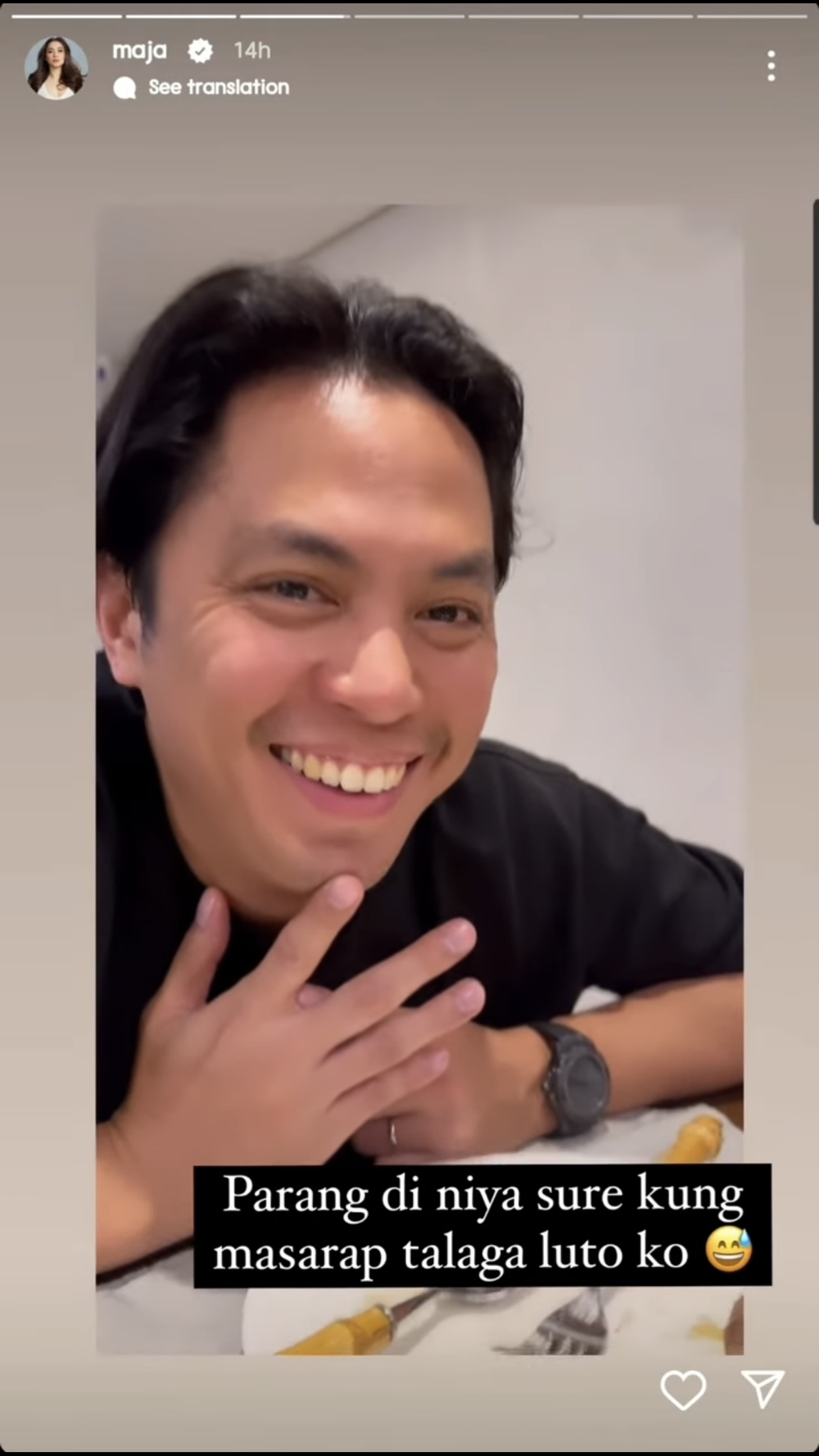 Read: Price breakdown: Maja Salvador and Rambo Nunez's luxurious Bali wedding venue
In the next Instagram Story, Maja's caption read, "Misis ako bukas!" This seemed to suggest that she would play the role of a dutiful wife who would lovingly prepare a meal that her husband requested.
She asked Rambo, "So tomorrow, are you excited?"
This prompted Rambo to inquire, "Ano lulutuin mo?"
Maja replied with a grin, "Sabi mo paella… charot!"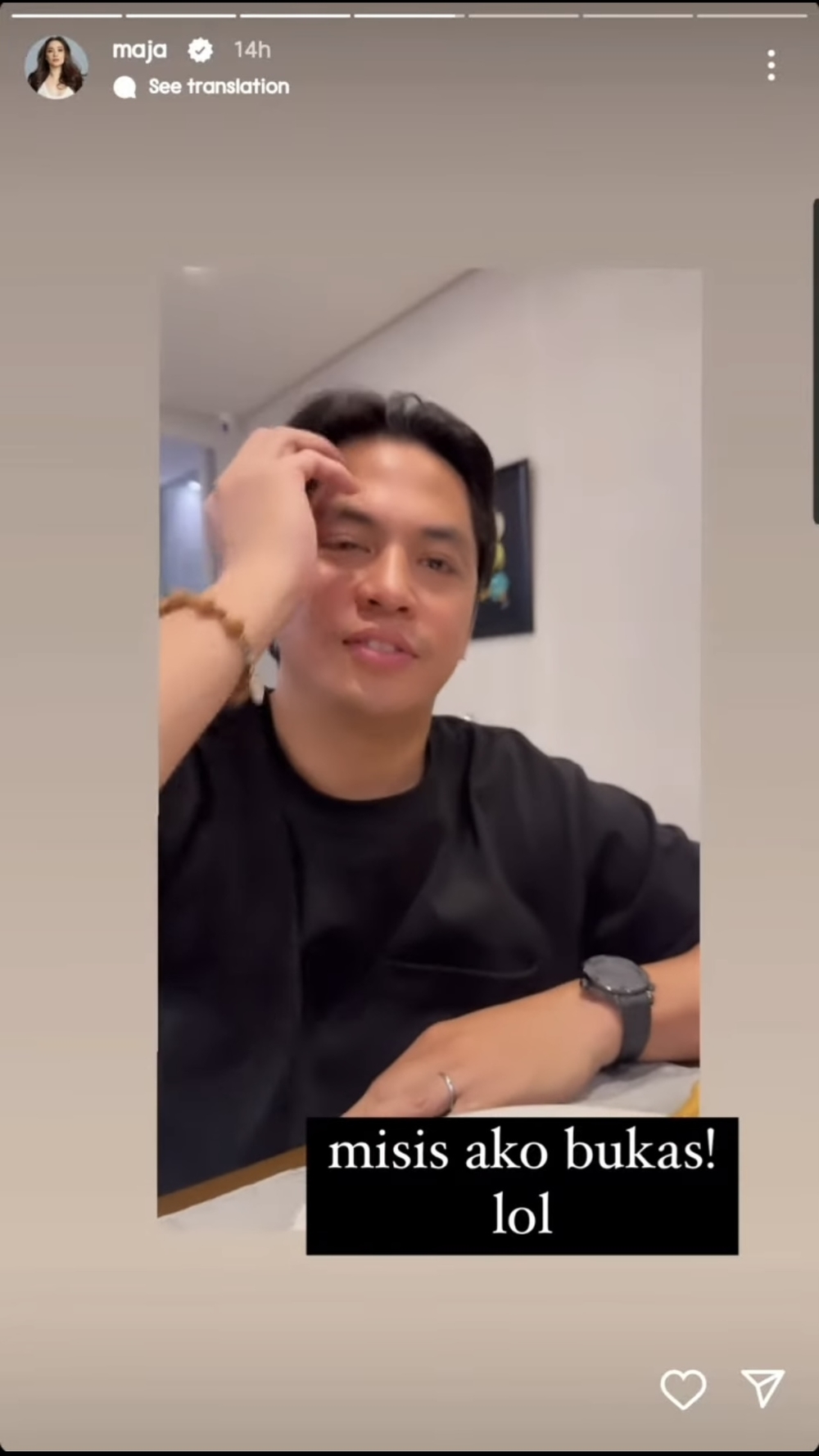 The banter reached its ending as the 34-year-old actress playfully requested suggestions for the next day's menu.
Rambo's request for chicken cordon bleu and ratatouille prompted Maja's witty response: "Wow! Alam mo, pag di na ako jinetlag…
"Pag jetlag ako, o-orderan na lang kita ng Jollibee."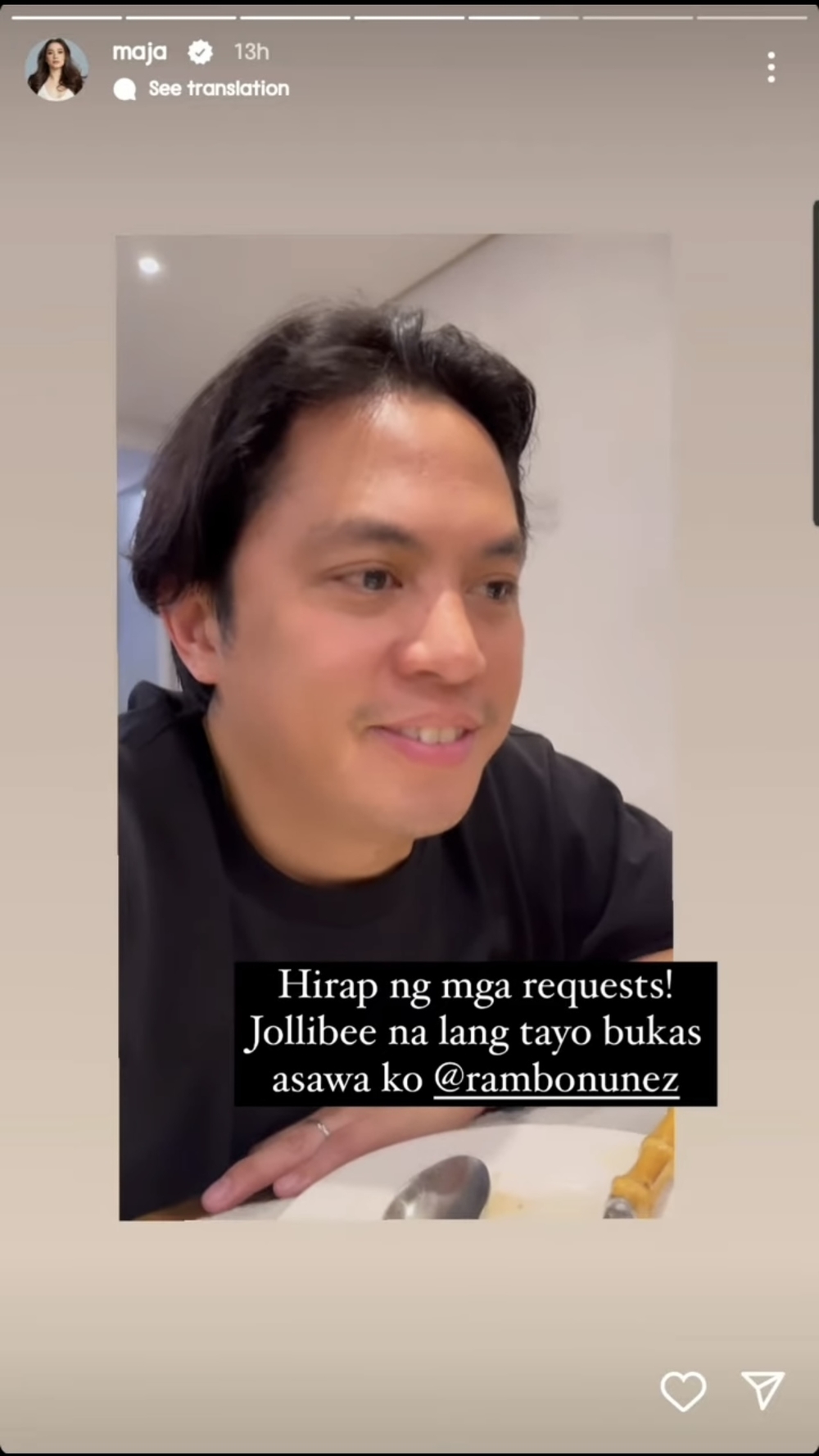 READ MORE: