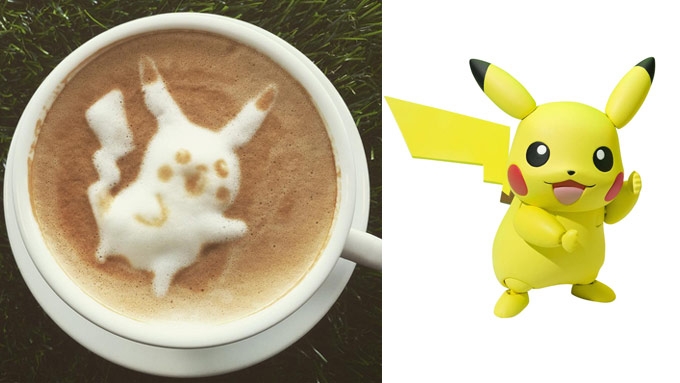 IMAGE @thebunnybaker on Instagram; Amazon Japan
---
Have you seen a coffee art?
It is a pattern or design on the surface of coffee which happens when steamed milk is poured into a shot of espresso.
It looks like this...
But it can get more creative and intricate.

Trendy, too.
Look who jumped on the Pokemon wagon and created this.

Artist turned barista Zach Yozon has made the coffee froth his canvas.

In case you missed this, he also made a portrait of President Rodrigo Duterte.
Did you know coffee or latte art was invented in the mid-80s?
Some said it began in the U.S., and was popularized by David Schomer, a coffee-bar owner.

But the microfoam, which was defined by CoffeeGeek.com as, "the milk foamed using a steam wand on an espresso machine," was developed in Italy.

There are two types of latte art: free pouring, where the pattern is created during the pour, and etching, which uses a tool or a wand to create a pattern after the pour.
Can it be done at home? It is a critical skill which can take years to master. But you can start with simple designs.