While KC Concepcion calls herself a "master of exercise," there has been a conscious effort for her to eat right.
Did you know she dropped meat—chicken, pork, beef—for 15 years?
It was only in 2015 when she decided to include them again in her diet.
This meal was one of her latest food discoveries: garlic chicken with carabao butter.
She got it from Chef Margarita Fores's farm-to-table restaurant Grace Park.
On Instagram, she raved: "I squeeze some lemon with every bite and have a fresh salad on the side.
"Best part? Everything is locally sourced in the PH! Let's support Pinoy produce + Filipino farms!"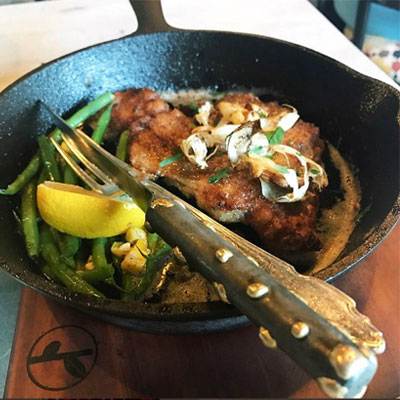 But when she is home and has to prepare her own food, her lunch is usually a sandwich or veggies.
For the latter, among her favorites is sauteed veggies in olive oil, which is so easy to prepare.
On Instagram, she wrote, "Greens are giving me life right now!!!
"French beans, tomatoes, baby cabbage [or Brussels sprouts], garlic, olive oil with a dash of balsamic vinegar, turmeric, cayenne, salt & pepper.
"Quick n easy greens for a healthier lunch."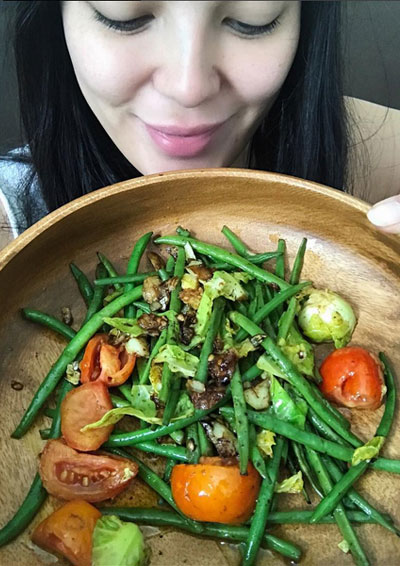 Some of her followers asked, "No steamed rice?"
She replied, "Nope, apparently the veggies are carbs enough."