After years of covering the major celebrations of stars, Charisse Tinio has learned the ropes of staging a grand party.
In fact, the lavish banquet she hosted last July 8, at K. By Cunanan in Quezon City, had details that were truly eye-catching.
Now 23 weeks pregnant, Charisse, the "queen" of Nice Print Photography, lived up to what her company is known for: picture perfect!
Check out her Dolce & Gabbana-inspired gender reveal.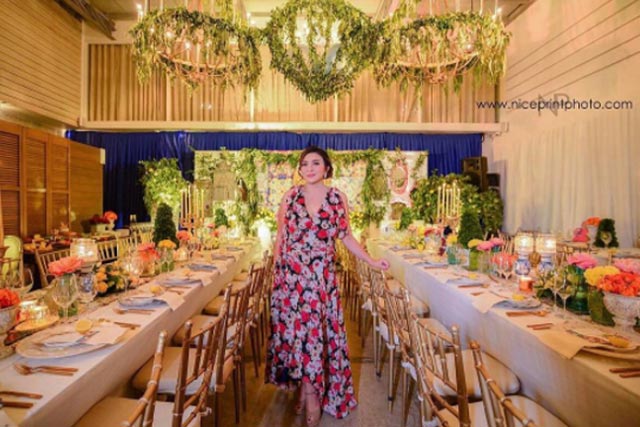 Charisse and Ycoy Gonzales-Sitchon of La Belle Fete Weddings & Events conceptualized and planned every thing in a week.
They teamed up with event stylist Gideon Hermosa, who transformed the venue into an indoor Italian courtyard garden.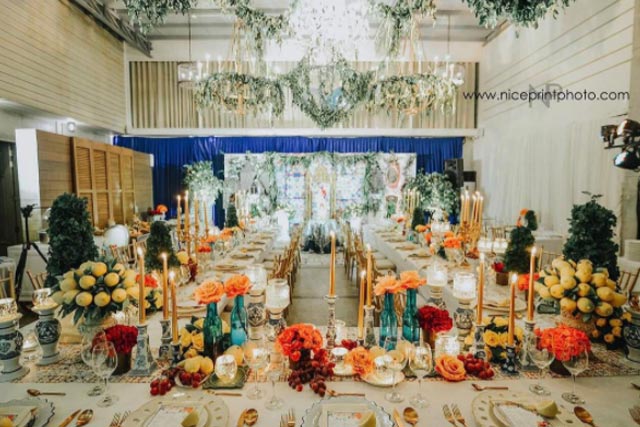 But the multi-tiered "Dolce & Gabbana" cake by Chef Castillo Fuentes and his twin brother Paolo was arguably the scene stealer.
It was the brothers' gift to Charisse.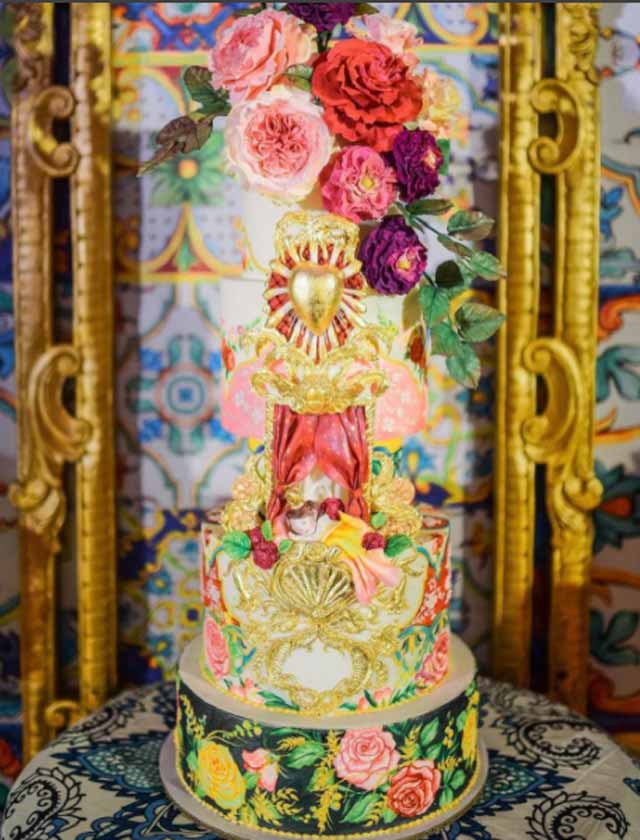 In an exclusive interview with PEP.ph (Philippine Entertainment Portal) via Facebook Messenger, Chef Castillo admitted that this cake has been the shop's most ambitious yet.
It took them four days, with the work hours starting from 7 a.m. to 3 a.m., to finish it.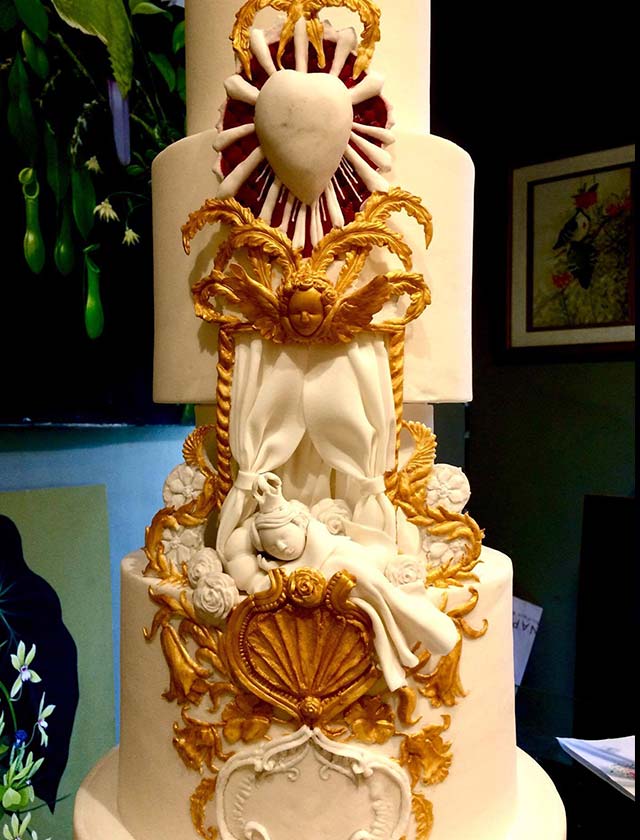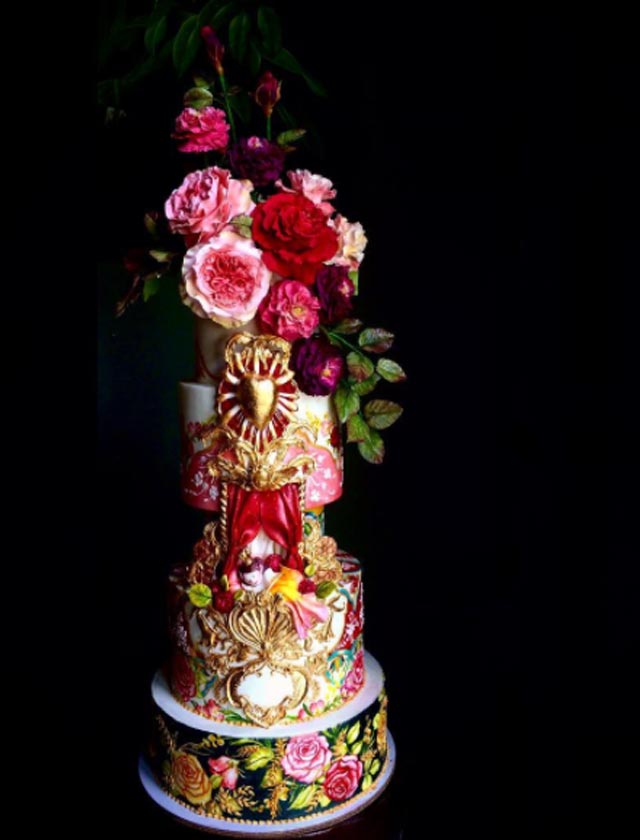 He said, "You see, we constantly try to push ourselves to produce works that are better than the last cake we made.
"[That's] not an easy feat since for the past 14 or so years, we have not repeated a design."
The brothers took inspiration from the 2014 and 2017's Dolce & Gabbana Alta Moda collection.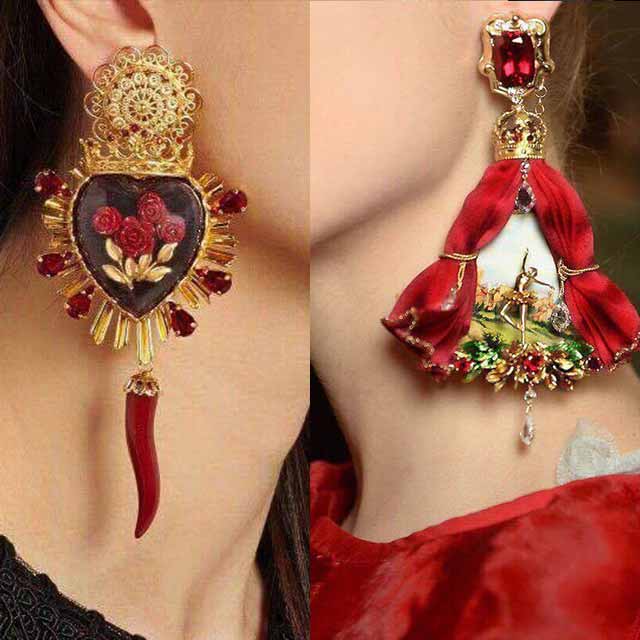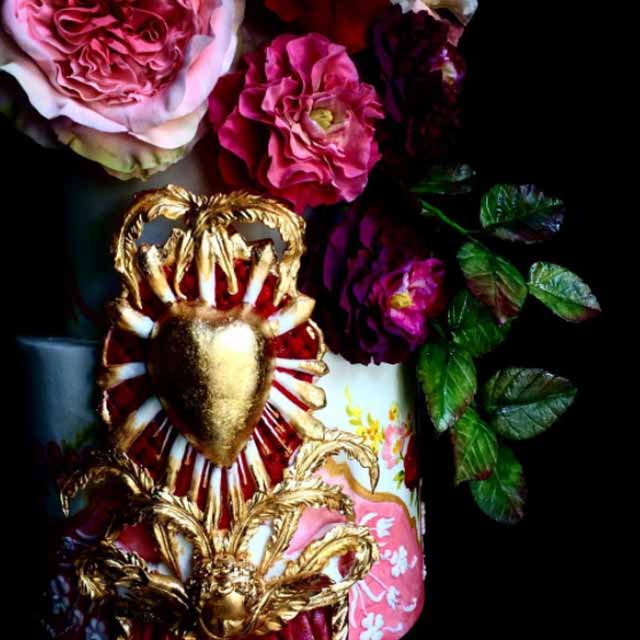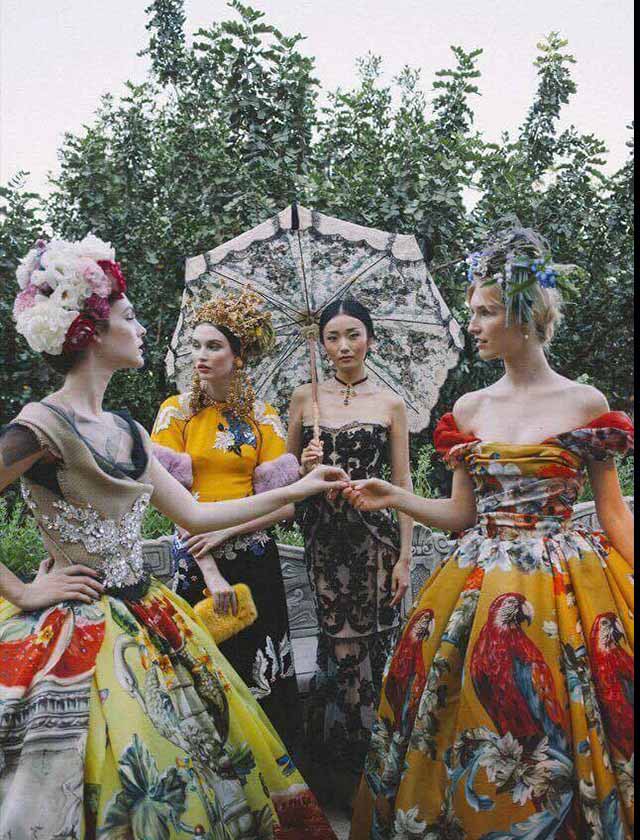 Every thing about it—from the layering, the details, and the techniques Chef Castillo used—was ambitious.
The details were hand molded without the use of cutters, and hand-painted by Chef Castillo's brother Paolo.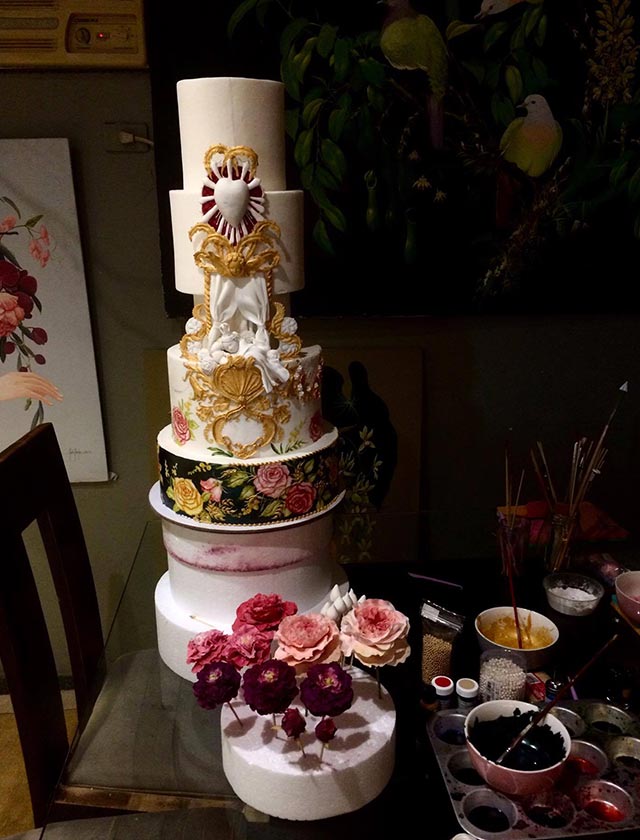 But what really made this cake extra special: the trims that surrounded the baby were coated with two grams of 24-karat gold.
"We would like to think of [the cake] as a competition cake," said Chef Castillo.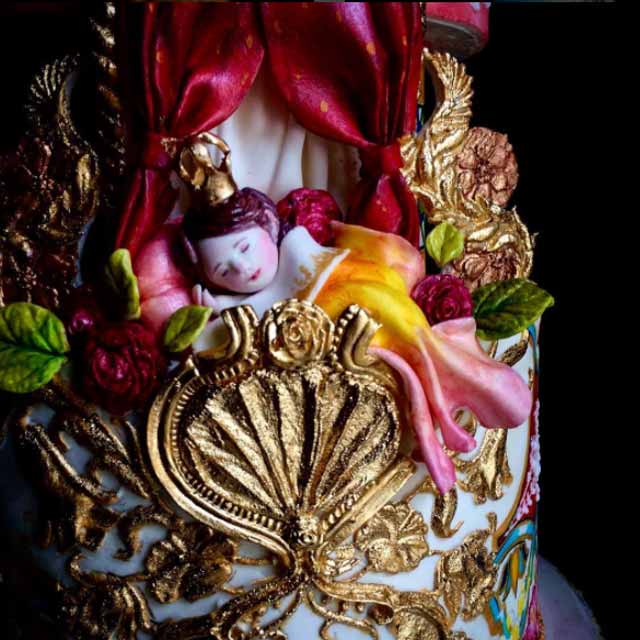 What your own Dolce & Gabbana-inspired cake?
The prices of their art cakes start at PHP5,000.