Want to have your own grazing table at home this Christmas?
Whether you're hosting a dinner or simply adding it to your Noche Buena plans, you need not order and spend at least PHP600 per head.
Putting things together won't be too much of an effort either since the food items are readily available at the supermarkets, delicatessen, including Marks & Spencer, which has flavorful offerings for its Christmas lines this year.
Here's your grocery list, the total of which is a little over PHP2,500, and can be enjoyed by five people:
1. A spread of assorted cheese
You can find Emmental cheese, which is famous for its walnut-sized holes, at Robinsons and SM supermarkets for as low as PHP95.
Suggested number of pieces: 5
Amount: PHP475
Don't forget to serve Brie and/or Camembert, both of which are made from cow's milk and are soft-ripened and creamy in texture.
In case you want to know what sets them apart aside from the place where they originated, Brie has higher milk fat content because it has cream.
Serving tip: You need to take it out of the refrigerator about an hour before eating to allow it to come to room temperature, and it will be irresistibly creamy.
A brand found in supermarkets sells it for PHP184 per wheel.
Suggested number of pieces: 4
Amount: PHP736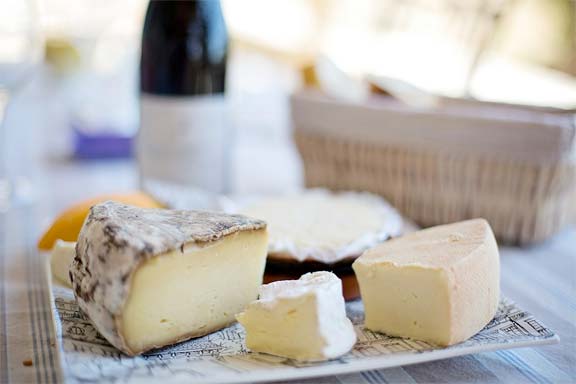 M&S Goat's Cheese and Rosemary Bites and Crunchy Parmesan Bites go well with wine.
Each pack costs PHP225.
Suggested number of pieces: 2
Amount: PHP450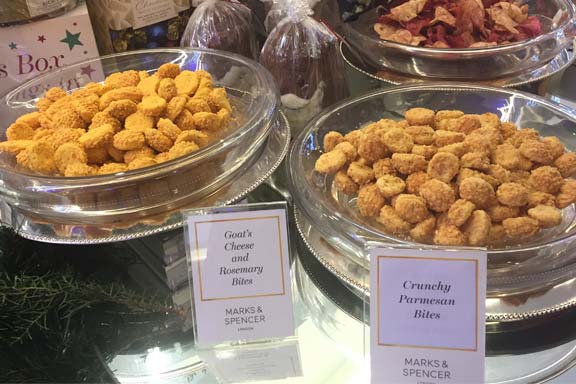 2. Cured meat

Ham and sausages are usually sold in Robinson's and SM per 100 grams, with prices ranging from PHP27 (cooked ham) to PHP42 (Schublig and Frankfurter).
Amount: PHP700
3. Olives and grapes
Aside from being perfect fillers for your table, these two have antioxidant and anti-inflammatory nutrients.
Figaro's jar of sliced black olives costs PHP81, while half a kilo of seedless grapes has a starting price of PHP131.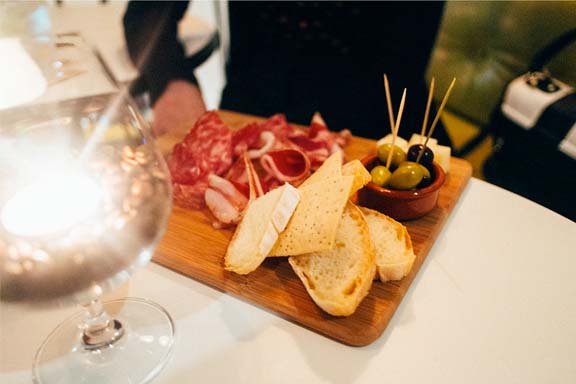 4. Chips
Marks & Spencer has a variety of chips that are not only tasty, but also has cute shapes that will look pretty with your spread.
The Salt and Vinegar Combo Mix and Salt and Vinegar Twists cost PHP195 each.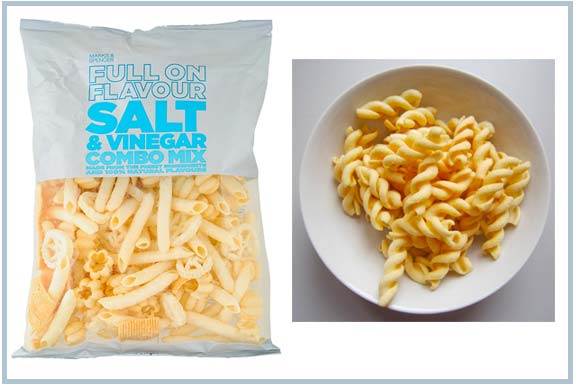 Another snack to munch on are these potato crisps called Winter Berries and Sparkling Prosecco, which has a price tag of PHP235.
The next task after grocery shopping is styling your grazing table.
Australian website Table of Plenty says the basic rule is to "never leave an empty space."
You may use the chips, lettuce leaves, bunches of herbs and vegetables, and even flowers.
Kara Zulueta, the founder of Aperitif.ph, told Yummy.ph, "Start laying out with the bigger items."
Google can also teach you a thing or two about charcuterie, the art of preparing cured or smoked meats.
If your plan is to make it part of your Noche Buena, use a board or a riser, which can be a crate, an upside box, or a tin.