Billy Crawford had another reason for celebrating Halloween on October 31, 2019.
In his Instagram post dated November 1, the host-singer proudly revealed that he has not been drinking alcohol for one year.
Uploading his photo with wife Coleen Garcia at the Opulence Halloween party, he wrote (published as is): "I got to celebrate with my everything last night for Holloween.
"And yesterday was my first year anniv since I stopped drinking, not one lick since."
He thanked Coleen for the love and support.
"Thanks so much my love for supporting me and being there when I'm irritated."
BILLY ON BEING "TOO THIN"
In the same post, Billy explained why he lost a lot of weight, causing some of his friends and fans to worry.
His previous posts showed his much leaner frame.
A netizen commented, "Hala parang may sakit lang."
Another advised, "Eat more protein."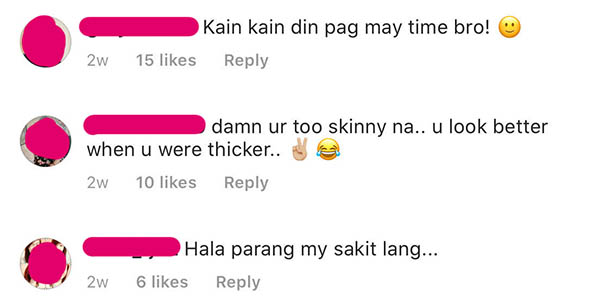 Billy denied rumors claiming he is sick or is into drugs. He also underlined being "free from cigarettes and alcohol.
He continued, "Everyone says I lost too much weight and I'm 'too thin' etc.
"I am NOT sick NOT on drugs just pure happiness and sober!
"Free from cigs, and now free from alcohol, too.
"To God be the glory!"
Billy's weight loss began in 2017, the year before he got married.
In his interview with PEP.ph (Philippine Entertainment Portal), he vouched for the effectiveness of Keto diet, which is very low in carbohydrates and high in fat.