Ellen Adarna is embracing her post-baby body.
After giving birth to her son Elias in June 2018, Ellen often tags her bikini selfies as "#mumbod."
"Mum bod" or "Mom bod" refers to the significant change a woman's body goes through after childbirth. It is often used to challenge unrealistic views the society has about the way a woman should look after giving birth.
But in Ellen's case, she appears to have been able to achieve her pre-baby body.
How did Ellen shed the extra weight?
Ellen wrote about her post-natal fitness regimen in the comments section of one of her Instagram posts.
The celebrity mom said it begins with discipline.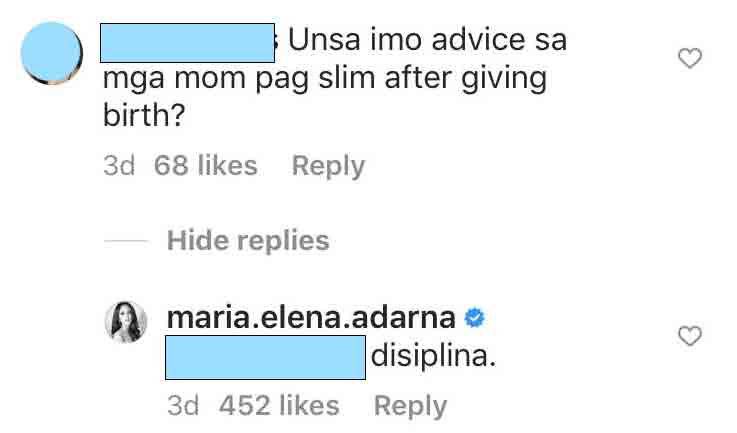 The former actress also revealed it took a long time for her to recover.
For eight months, she could not restrict her diet because of breastfeeding.
Afterwards, she started "being really strict and sticking to my diet, portions and exercise."
Ellen had vegetarian diet for two weeks and then switched to a pescatarian diet
It took quite a while before she resumed her fitness routine. And once she did, Ellen managed to lose the extra weight "in less than two months."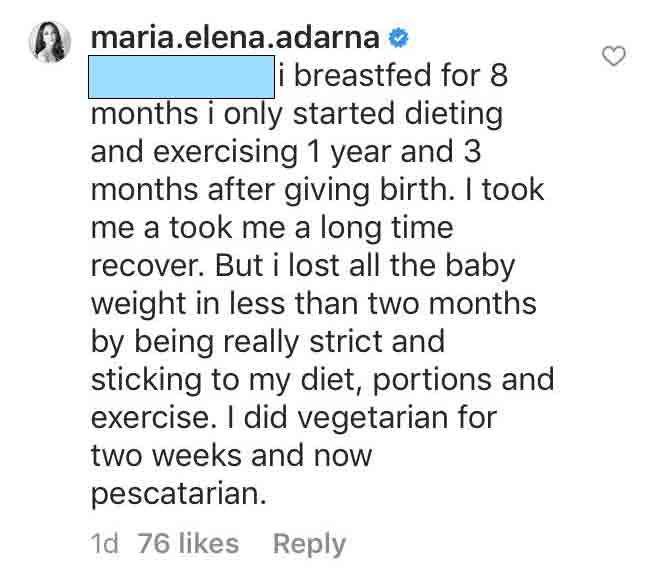 To her social-media followers who are just starting to exercise, Ellen advised them to "recover and rest for two days" and do stretching exercises or light yoga.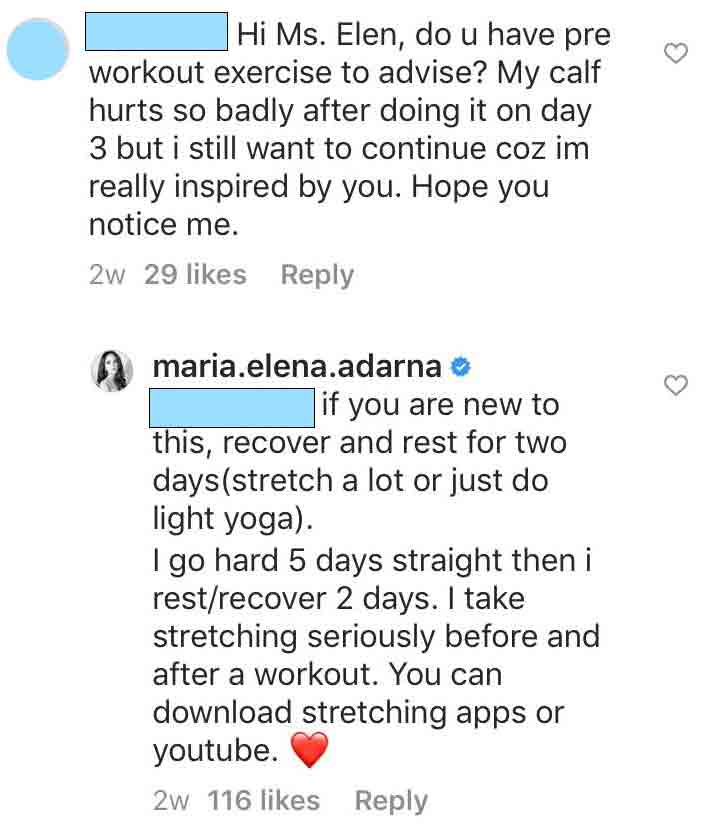 Aside from doing stretching exercises and practicing yoga, the 32-year-old mom is also trying a workout called "rope flow."
This beneficial cardio substitute does not put strain on the muscles though it entails spinning, twisting, and curving movements using the rope.
Elias is Ellen's son with actor and former partner John Lloyd Cruz.